Is it even a party if we don't have some flavorsome Mexican food on the table? Mexican cuisine, famous for its dips and chips, not to forget a delicious dollop of wholesome and spicy dips on the side jazzes up any table.
With its strong nutritive game and vibrant appearance, Mexican food is a whole celebration in your mouth. With a rich medley of flavors and textures, this cuisine has enough takers beyond the country itself.
It is absolutely possible to enjoy vegan Mexican food without taking the Mexican out of it. And you won't have to search far and wide to source alternatives for some ingredients.
Mexican food is becoming more popular, not exactly because of Taco Bell, but because it is one of the most vegan-friendly cuisines. Although the internet loves to hate vegans, but it adores a good plate of Mexican food that gets the fiesta going. Therefore, despite sour cream and other animal products like shrimp being a part of Mexican cuisine in some dishes, vegan Mexican food is a mainstay of this ensemble with a festive flair.
Even Taco Bell is taking notes from veganism and offers delights like vegan tortilla chips! Moreover, making vegan Mexican dishes is a breeze, just make it balanced and if you wish to, more ethical by shopping for ingredients from your local farmer's market or grocery shoppe.
We think that Mexican food can be enjoyed the best when there is a huge gathering of people- after all, it comes from a grounded spirit of community and sharing your joy with them.
Rustic and one of the most ethical medley of dishes from tortillas to burritos, taquitos, soups and even sweet delights like tamales, Mexican food is a timeless feature that looks, feels and tastes great!
Thus, we bring to you some of the best 5 finger lickin' good vegan Mexican recipes that you will love making in your kitchen as standalone dishes or a full five-course meal if you are feeling like the greatest chef alive. And if you are still in doubt whether Mexican can be vegan too, worry not, we are here to break it the basics of Mexican vegan food down for you.
Feel like livin da vida loca? Then hop on for mini-gastro tour we are going to give you- all in a way that is sustainable and more ethical while being tasty!
Is Mexican Food Vegan?
Yes, it can be vegan. As we told you before, Mexican cuisine is mostly plant-based and uses animal products occasionally in some dishes like ceviche (which uses shrimp) and fat in tamales. But like the classic vegan fix, you can find readily available and affordable alternatives to enjoy these delights as well.
Also, if you are referring to more mainstream dishes like non vegetarian Mexican rice and chicken tacos, you can easily make them with soy protein and tofu. This is perhaps the best part about being vegan- you think about how to adopt more eco-friendly food habits increasing the scope for more creativity in a cuisine that people think is mostly meat based.
After all, haven't we vegetarians and vegan famous for adapting meaty delights in our own way? I mean look at how North India embraced the Persian sambusa which was a pastry filled with minced mutton. And now, Samosa as it is popularly known is a fried pastry filled with a succulent filling of peas and potato, served with some fresh green coriander chutney!
But yeah right, this is about Mexican vegan dishes, not Indian cuisine- although we love that to bits as well!
Mexican cuisine can be made the vegan way. For those who ask questions like- are tortillas vegan or are burritos vegan, it can be a tough answer if you are referring to store-bought delicacies that might feature animal-based ingredients. That is why we advise that to ensure if your Mexican food is vegan, try to make it from scratch.
Moreover, if you are out at a restaurant, you can try asking if the food was cooked in vegetable oil. If it was not, then despite using vegetables and a whole lot of plant-based ingredients, your Mexican dish will not be vegan.
If you are apprehensive about fudging it up, don't be, because Mexican food is too hard to screw up. Just learn to balance the spice with some acidity- all plant-based of course, and in no time you will be whipping up a gorgeous Mexican meal. Even the grumpy Michael Groff from Sex Education discovered his passion for cooking during a Mexican food night!
Cooking at home with fresh ingredients will not only improve your cooking skills, but it is more sustainable and healthier. It also comes with a plus that it saves you from making religious trips beyond your kitchen to savor Mexican food.
However, if you are craving some good home deli, you can order in from vegan Mexican restaurants such as the Más Veggies Vegan Taqueria (Scroll below to read about it!)
Is Cooking Mexican Vegan Food Expensive?
No, it isn't. When we tell you that Mexican vegan food is perhaps the easiest fix to last-minute party troubles, we are not kidding.
Most Mexican food is quite simple to make, you just need to have fresh vegetables around. Of course, you cannot miss putting lime on top, because that is what gives spicy favorites that kick of acidity.
Cooking might take time, but it is not only more cost effective and healthier, but a sure shot way to ensure that you are indeed cooking vegan.
There are several myths related to veganism, and one of them is that it is expensive. But thankfully, it doesn't have to be. We have affirmed time and again, that vegan can be finger lickin' good and it can be affordable.
This is why we tell you to shop for ingredients from local markets to give your vegan Mexican dishes, a new lease of life.
As veganism also stands to empower communities and not corporations, you can make a huge stride by committing to plant-based diet that is made from fresh farm produce. It is a clear win-win situation, you avoid harmful products and advance veganism as a philosophy beyond the plate.
Best 5 Vegan Mexican Recipes That Are Finger-Lickin' Good!
We know you are here because you want to google up kick-ass vegan Mexican recipes that will blow off everyone's mind at the party, or maybe a random search sucked you into the vortex internet is. Trust us, even we find ourselves looking up non-toxic cookware, and boom we end up on how to burn a handmade soy candle properly or why are capybaras so happy…and we have the former two articles on our blog too, in case you were curious- but alas, we don't have capybaras.
Anyways, coming back to the point, here is a list of the Best 5 vegan Mexican dishes that you can fix in a jiffy, or take your time to develop the flavors. Either way, these short, spicy and sweet recipes are great for munching or can come together to form a wholesome vegan feast you will never get enough of. Make enough of it to fill a Borosil and savor the leftovers…but Mexican tastes the best when fresh. (No hatred for leftovers, but don't let them stay and spoil.)
Vegan Pozole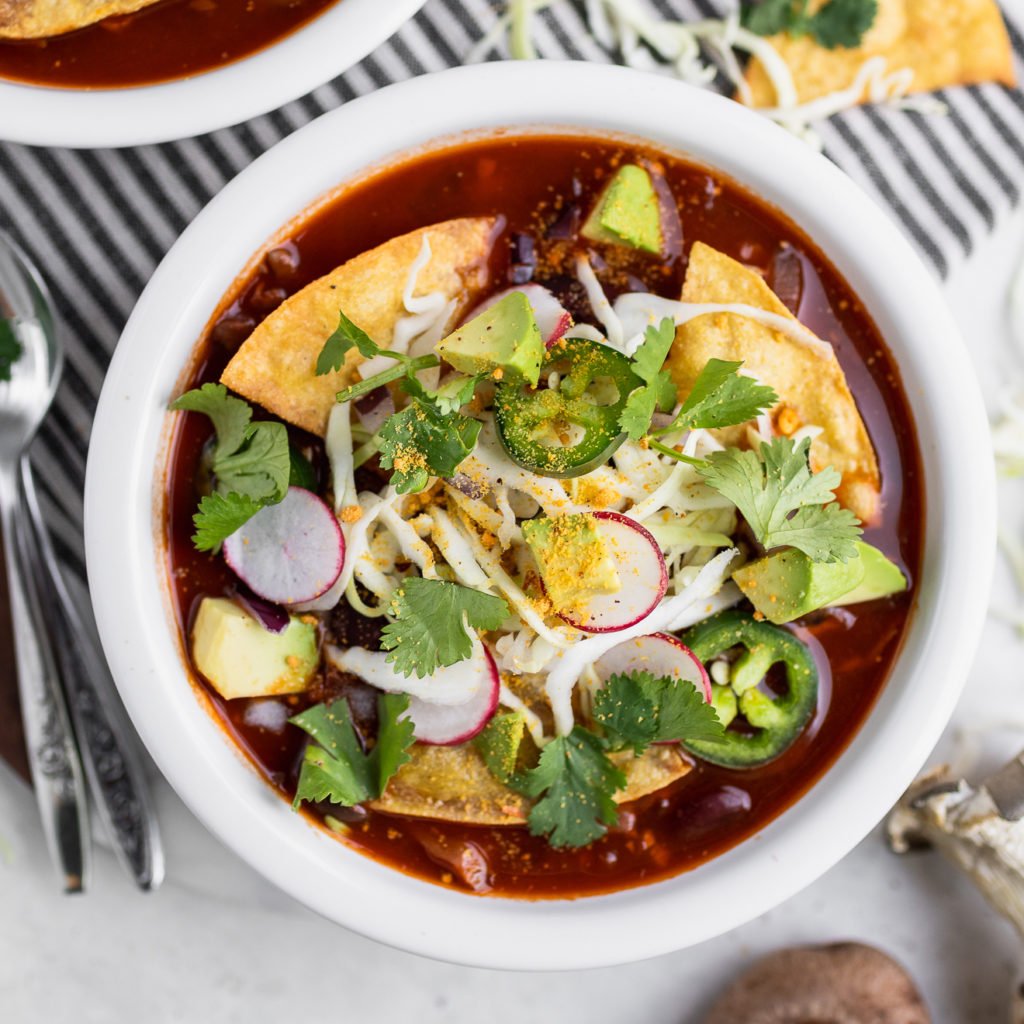 We're kicking off this list with a rich, vegan Pozole which is a quintessential meat-based stew. But we are not going to use meat at all here, yet you won't notice it as the taste and textures will be unaffected.
This holiday stew can become your next vegan favourite- just use hominy and other hearty helpings of vegetables like onions, carrots, potatoes and chilli peppers, of course. Slip in some red beans or any lentil you love
You can finish this stew with a slight tough of lime which will lend it a unique freshness and acidity. Perfect to slurp on a cold winter evening, you can use meat substitutes like mushrooms, summer squash or jackfruit in place of the protein. In case you are apprehensive about it, read up how author Gustavo Arellano warmed up to a well-executed vegan Pozole at Alta Baja in California.
Follow this recipe to know more!
Sweet Potato and Puy Lentil Mole
The rich, decadent mole with the right touch of chilli is the one of first things that comes to our minds when we talk about Mexican cuisine. This one, however, is a tad different and tasty as well.
Jacqueline Meldrum of Tinned Tomatoes recommends serving it with a side of vegan sour cream or vegan yogurt…or if you are feeling adventurous, you can try it with a side of the probiotic gem kefir, which also features in our list of the best organic superfoods. Here is the recipe for this bomb vegan Mexican delight!
This rich sauce is replete with a an ample amount of vegan chocolate and puy lentils. If you are unable to find them, worry not, you can use black beans or green beans to make this. You will need more lentils and a lot of slow simmering and spices to cook this mole to perfection. Enjoy with rice or any accompaniment of your choice!

Inspired by Dr.McDougall's efforts to encourage a wholesome plant-based lifestyle, this lip smacking vegan Mexican recipe is a classic favourite.
A wholesome casserole where vegan tortillas are looking at you from beneath a generous cover of baked tortilla chips and chilli sauce (don't forget the veggies and guac), this will not only look good at the table but it will be a fulfilling meal in itself!
The recipe is right here!
Churros With Caramel Sauce
Who doesn't love crispy and fluffy churros lightly dusted with sugar? This carnival favourite has a lot of fans. And when we are talking about Mexican food, we can't let churros slip off the table that easily. And these are vegan! You can also look at this recipe to get going!
Make churros like you normally do, just use vegetable oil for frying instead of animal fat. The real challenge here is to make a dairy-free caramel sauce to go with it. Of course, you can make a good chocolate sauce too with plant-based milk and some heavenly vegan dark chocolate.
But caramel is also a great condiment, you can use plant-milk or coconut milk and non-dairy butter / nut butter to give it a smooth consistency. Don't forget to dust your churros and make your sauce with cane sugar! It will easily be that one delight which is wiped off the plate in seconds, so do make a big batch if you want to keep cravings satiated!
Breakfast Burrito (Or have it any time!)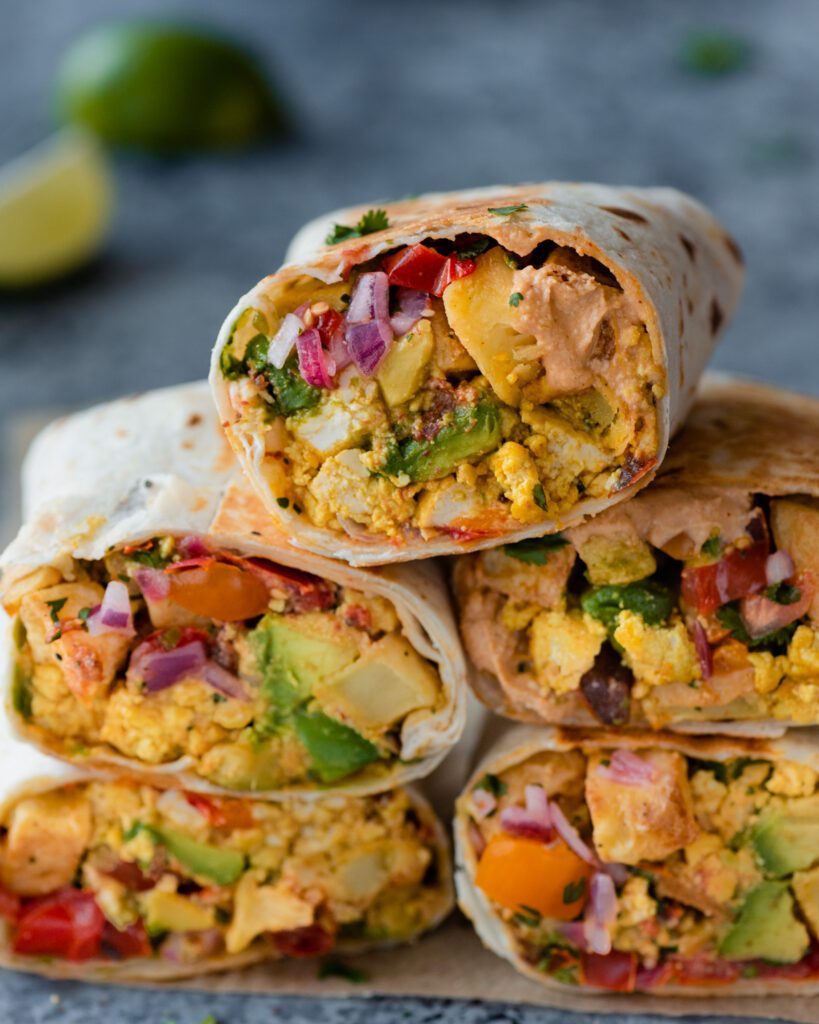 Burritos are perhaps the most versatile of Mexican dishes and also the most compact. Vegan breakfast burritos made of scrambled tofu or soy protein can be made as quickly as in 30 minutes.
And it doesn't even have to be labelled as a breakfast burrito, you can wrap it up and have it any time. You can also make it gluten-free, use corn burritos or go a tad higher and make them out of red lentil flour, or chickpea flour. For the umami touch, use nutritional yeast and spices like cumin, chili and garlic.
Most importantly, do it without any pressure. Add some guac, chop up some vegetables and wrap it nice and tight. And oh, you can use some vegan sour cream to top it off. For another way to make a breakfast burrito that is heavenly to eat, read this recipe which features vegan queso and a solid pico de gallo (i.e. your regular salsa).
Can't Cook ? Order in from Más Veggies Vegan Taqueria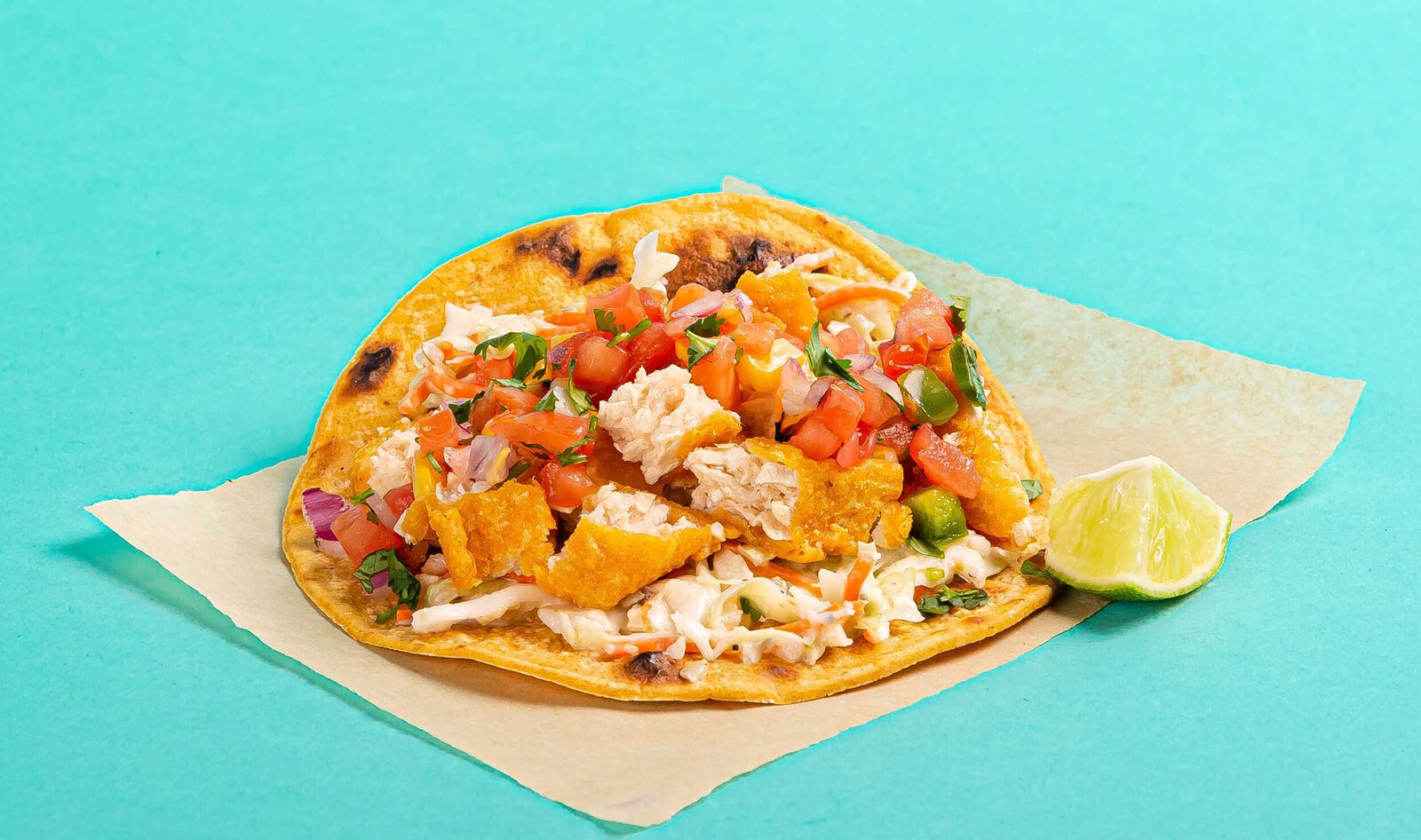 If you can't cook even if you life depended on it, you can always order in some good vegan Mexican food from Más Veggies Vegan Taqueria- a pick-up and home delivery facility which believes in delivering 100% plant-based goodness.
Owned by fast-casual vegan food chain Veggie Grill, Más Veggies Vegan Taqueria offers Mexican goodness at your convenience while dealing with safety concerns tactfully and makes it their motto to deliver conscious meals to its caring consumers.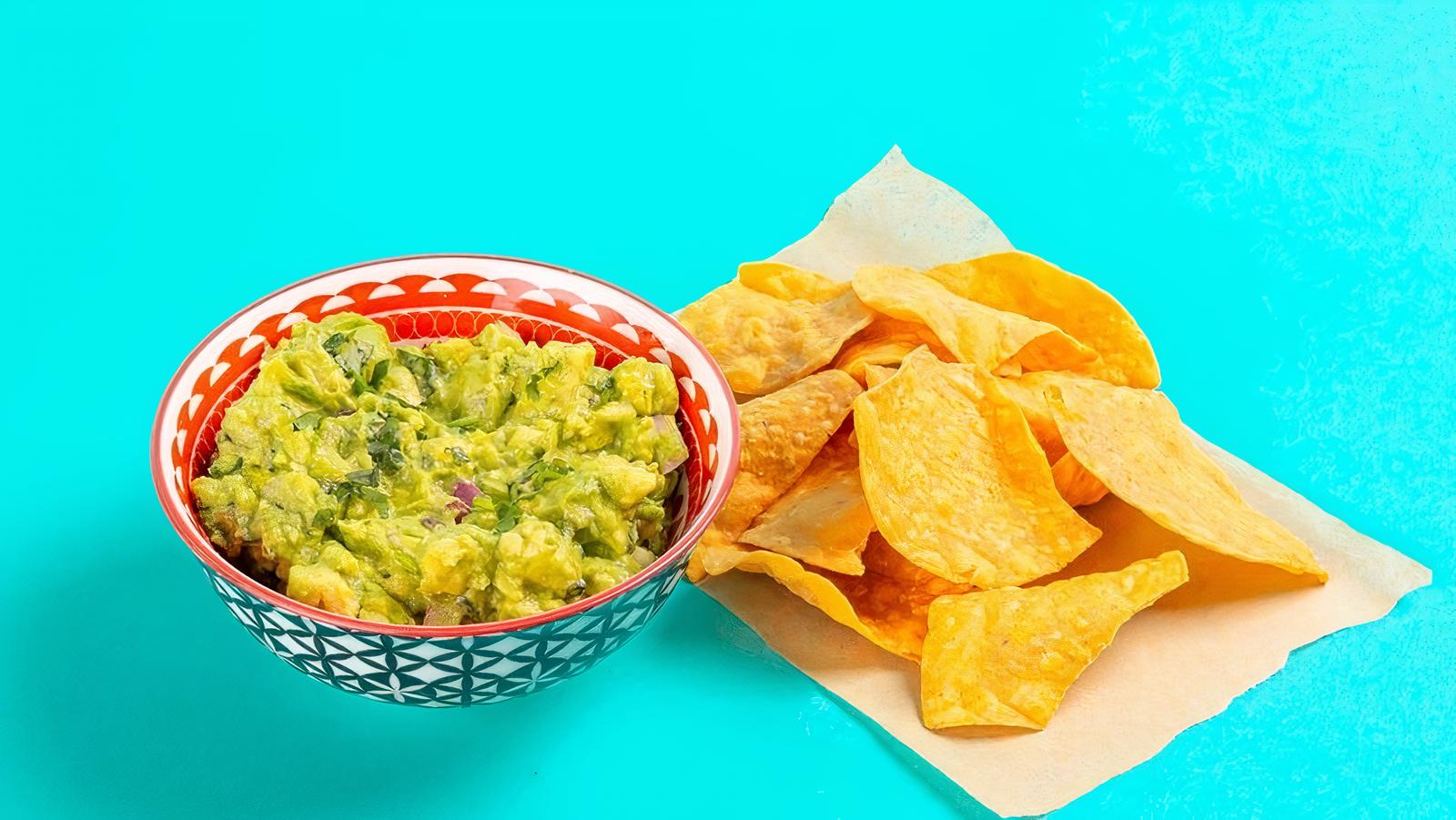 Most popular in Southern California, these guys also operate in Harvard Square, Massachusetts and Flatiron, New York. Popular for their 6-packer tacos, nutritious bowls and scrumptious sides served with queso and guacamole- this delivery-only eatery also serves Vegan Baja Fish and vegan chicken (what, WHAT?!) made out of jackfruit. Who said that vegans are missing out on all the fun meat eaters are having?
You can order from Más Veggies Vegan Taqueria on their webpage, here. You can also place an order with them at Grubhub, Doordash, Uber Eats or Postmate.
Aside from serving the usuals, the restaurant is famous for the party pack which contains- 12 tacos, brown rice, ranchero beans, hacienda salad, tortilla chips and a salsa trio. Make sure that you place a bulk order at least 4 hours before you can pick it up. For more details, check out their website which answers all questions you might have while ordering from them.
What Do We Have to Say About Vegan Mexican Food?
After analyzing what goes into making vegan Mexican recipes, we can say that since it is from a majorly plant-based cuisine, it is a good way to diversify and extend the spirit of Vegan lifestyle to every culture. Mexican food perhaps needs the minimum alterations to suit vegans.
But the scope to expand is always there, in fact, think of veganism as an adventure where you encounter challenges and get to visit a thousand corners- but in the end, it is worth it as vegan diets are known to improve planetary health and reduce carbon emissions.
With these recommendations, you can try going beyond a pack of Doritos and venture into the wonderful world of Mexican food.