If you've been looking for some amazing vegan sugar cookies recipes, you're at the right place! You don't need to refrigerate the dough; simply roll it out and bake it! These vegan cookies bake up thick, chewy, and crisp on the edges!
I, like most people, am a big sucker for cookies. They're my absolute favourites to bake, eat, and give as gifts! What's not to love about something that's so warm, sweet, and mushy?
I tried a lot of various sorts as a kid, but my favourite was always the standard sugar cookie. After all, you can't go wrong with this.
To start from, fats and sugar are the two major elements that keep us returning to sweet sweets, particularly cookies. In most cookie recipes, butter is the main source of fat. So how do those pastry chefs get fat into vegan desserts?
Don't be concerned! Vegan desserts can still have fats. Yes, that's right. Fats obtained from plant-based sources like avocado not only gives you a richer flavor profile, but it's also healthier.
The point being, whether you're getting ready to bake for the holidays or just want a quick sweet treat, I've got a vegan sugar cookie recipe that you'll adore!
What Makes a Sugar Cookie Vegan?
Fortunately, there are a variety of plant-based milks, butters, and yoghurts available, many of which employ coconut (a lovely flavor, to be sure) to mimic the milky texture. When it comes to egg substitutes, the possibilities are unlimited.
Vegan Alternatives That You Must Know About!
Eggs
A go-to method to replace egg is with a mixture of one tablespoon flax meal and three tablespoons water (like in these vegan cut-out sugar cookies). Simply combine the ingredients in a small bowl and put them aside for at least five minutes to allow the mixture to gelatinize and become egg-like.
Both ground chia seeds and whole chia seeds are good sources of omega-3s and fibre. Cornstarch can also be used to achieve the desired binding effects; simply combine one tablespoon with two tablespoons of water to make one egg.
Butter
You can always take a simple way out and replace butter with Earth Balance (vegan spread) to minimize saturated fat and cholesterol. Coconut oil is also an excellent choice. Use the solid version of coconut oil if the recipe asks for conventional butter; if the recipe calls for melted butter, melt the coconut oil in the microwave. Simply replace equal amounts to achieve the crispiness you desire.
Avocado is another healthy option; simply replace half of the oil with mashed avocado and the remaining half with your preferred oil. Applesauce or prune puree also work well. Just keep in mind that your cookies will be softer and cake-like.
Sugar
Wasn't sugar supposed to be vegan? You'll be shocked to learn that white sugar may be filtered through bone char (charcoal generated from animal bone) during the final purification process to achieve that bright-white colour.
Xylitol, an all-natural sweetener that seems artificial but is derived from birch tree bark or corn, is vegan. Because it's more potent than conventional white sugar, if a recipe asks for one cup, substitute 2/3 or 3/4 cup.
You can also experiment with wet sweeteners like maple syrup, agave nectar, brown rice syrup, molasses, dates, ripe bananas, pureed grapes, or strawberries. Because these components contribute moisture to the batter, you'll need to add more flour or other dry ingredients to compensate.
Milk
Any kind of dairy-free milk will do, whether it's almond, soy, rice, cashew, hemp, or coconut milk. Simply swap out equal amounts. For added sweetness, you can even go nuts and include chocolate or vanilla.
Greek Yogurt
You'll have to experiment with your recipe, but soy, almond, or coconut milk yogurt are all good options. You may need to add more flour or use less yogurt because these aren't as thick as Greek yoghurt.
Want to read more like this?
Get similar stories and a free sustainability checklist delivered to your inbox.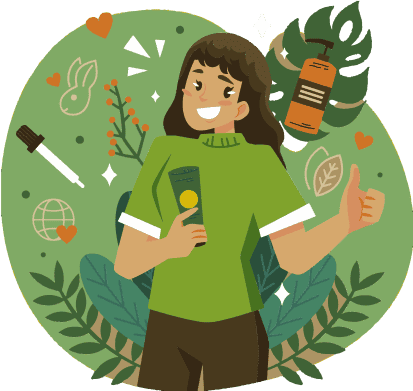 Get similar stories and a free sustainability checklist delivered to your inbox.
How to make perfect vegan sugar cookies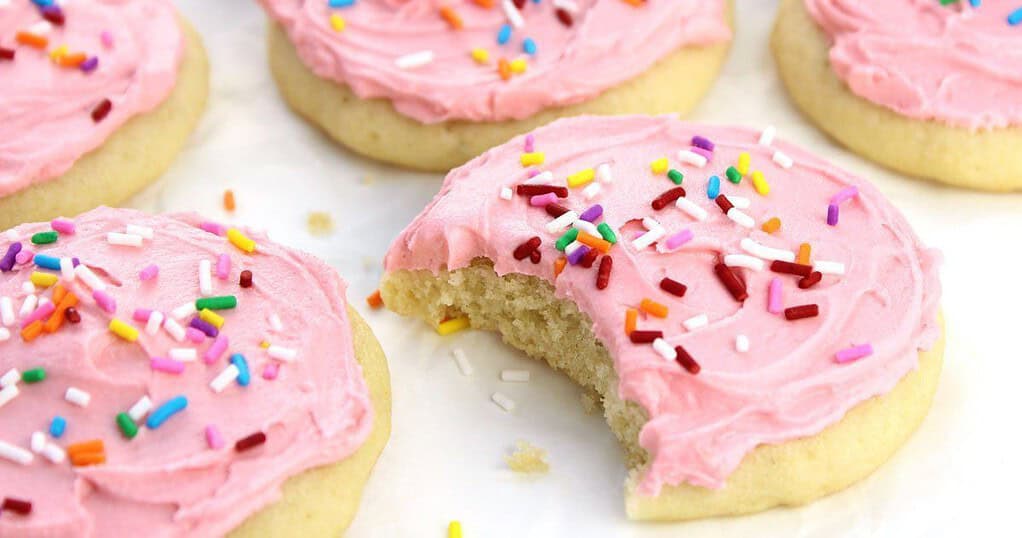 You don't need eggs or dairy to make delicious cookies, and this vegan cookie recipe is here to prove it.
Ingredient
COOKIES
1/2 cup vegan butter
1/2 cup organic cane sugar
1/4 cup brown sugar
1/4 cup pumpkin puree* (acts as an egg substitute)
1 tsp pure vanilla extract
1 3/4 cups unbleached all-purpose flour
1/2 Tbsp cornstarch or arrowroot powder (for thickening/binding)
1 tsp baking powder
1/2 tsp baking soda
1/4 tsp salt
1-2 tsp non-dairy milk
FROSTING
1/2 cup vegan butter (softened)
2 1/2 – 3 cups powdered sugar
Splash non-dairy milk
Instructions
In a large mixing bowl, cream softened butter with the help of a mixer.
Mix in the sugar, brown sugar, vanilla, and pumpkin puree for 1 minute.
Sift dry ingredients into a sifter onto something that will catch fall out (flour, cornstarch, salt, baking soda, and baking powder). Stir gently with a spoon, then dust over the butter and sugar mixture.
Mix until completely combined. Make sure you don't overmix. Then pour in the almond milk and stir until a soft dough forms. If it becomes too thick, switch to a wooden spoon. If it seems too wet, add a little more flour.
Preheat your oven to 350 degrees F (176 degrees C) and place a rack in the centre of the oven five minutes before baking.
1 tbsp chilled dough scooped out and rolled into balls Roll out between two sheets of wax paper, lightly flour the bottom layer, remove the top layer, and cut out shapes. (NOTE: To ensure that shapes hold their shape while baking, place them on a baking sheet and freeze them for 10 minutes before baking.)
Place cookies 2 inches apart on a clean baking sheet to allow for spreading. Dip a glass in cane sugar and gently press it down into a disc if you've rolled the dough into balls to help them cook more evenly.
Remove from the oven and let it cool down for a few minutes on the pan. Then transfer to a cooling rack to cool completely. In the meantime, you can prepare the frosting!
FROSTING: Clean your mixing bowl and add softened butter. Beat until light and fluffy. You can also add vanilla essence if you want.
Mix 1/2 cup powdered sugar at a time until the mixture is thick and creamy. To thin, you can add a splash of non-dairy milk. You want this frosting to be fairly thick so that it can keep its shape once applied on the cookies, so use only a small amount of milk and add more powdered sugar if it becomes too thin.
To add natural food colouring, grate a raw beet finely over a clean dish towel, squeeze it over the frosting, and mix it in.
Once the cookies have cooled, ice them and add sprinkles (optional — vegan sprinkles can be tough to come by). Leftovers can be stored at room temperature for up to a few days if covered. Freeze to store for a longer period of time (up to several weeks).
How to make vegan sugar cookies last long?
The best way to keep cookies for a long time is to freeze them. When you freeze a freshly baked cookie, the flavor and texture are preserved, so you can eat it whenever you choose. To get the best results, let your cookies cool completely before freezing them.
Make sure the cookies are tightly covered and protected from the elements. Unwrapped cookies are more susceptible to freezer burn and ice build-up.
Cookies should be frozen before serving.
Fill a freezer bag halfway with cookies and push out as much air as possible.
Place the packed cookies in a Tupperware container that is airtight.
Make sure the lid is securely fastened!
Remember to date and mark your cookies so you know what you're looking for while you're digging through the freezer.
Place parchment paper, wax paper, or plastic wrap between each cookie to prevent soft cookies from sticking together.
Cookies can be stored in this manner for up to three months. This procedure provides a double layer of protection from freezer burn and ice, allowing the cookies to last longer.
Make vegan sugar cookies healthier with natural sweeteners!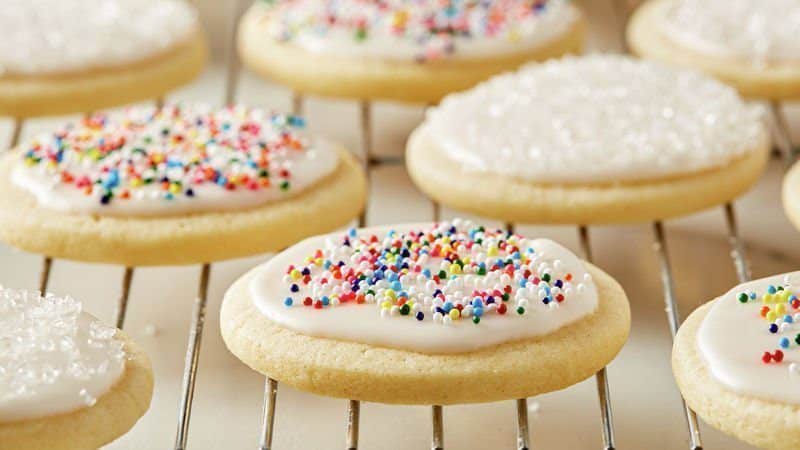 It may surprise you to learn that there are a few methods to make a vegan cookie even healthier. Natural sweeteners, according to the American Heart Association, are the best option. To sweeten your cookies, many health organizations recommend brown rice syrup, maple syrup, agave nectar, or coconut sugar instead of highly processed white sugar.
As a result, rather than using these concentrated sugar alternatives, you're probably better off using something like fresh fruit, such as dates.
So whether you're giving up eggs and dairy because of ethical reasons, allergies, or to save on calories, fat, and cholesterol, keep these tricks in your apron, and you'll be crafting cookies that no one will know is vegan.