Speaker, Writer & Educator on Climate Optimism, Anne Therese Gennari is an exemplary individual and bona fide eco-warrior. She discovered her path as a climate optimist after struggling with intense anxiety over climate change. She spent years trying to figure out what climate optimism meant and realized that one has to create optimism for oneself. We have to be the change and actively participate in the world we want to see. By following this motto in life, Anne Therese has become one of the most passionate and hardworking climate change activists.
Her aim is to educate as many people as possible when it comes to the cause of sustainability and climate change. She does so by holding inspiring and engaging workshops for companies and their employees on how to be climate optimists in the office and at home. Her classes are fun and infused with optimism, behavior psychology, and concrete tips for sustainable actions. We highly recommend checking out her workshops. They are extremely informative and encapsulate the relevance of sustainability wonderfully. They are even customizable to fit your needs!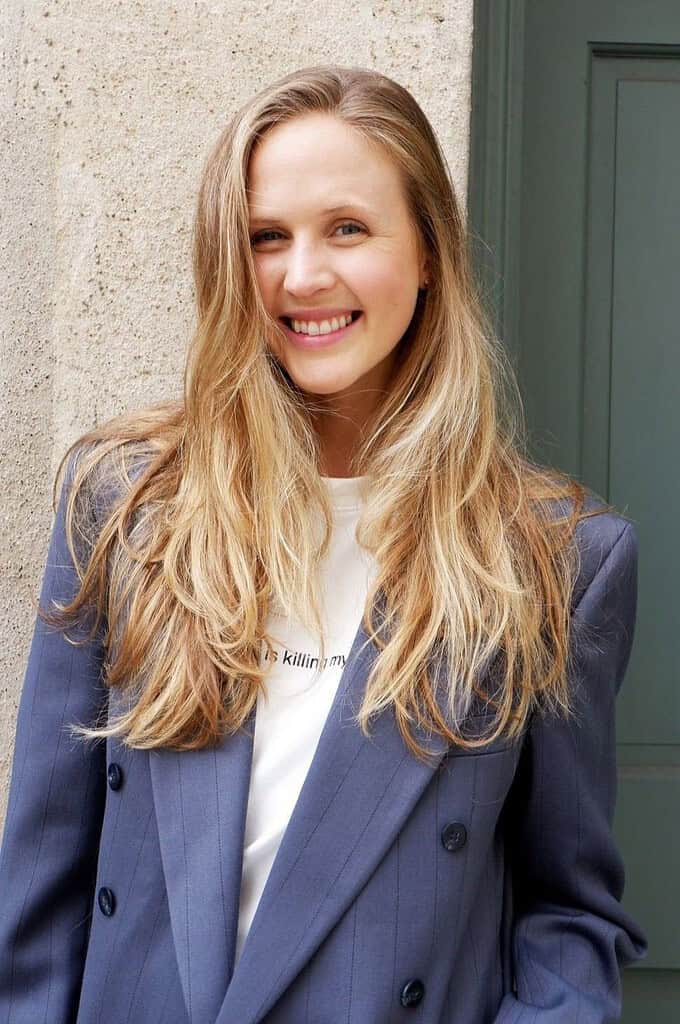 Check out her workshop here! They cover a range of topics including waste culture and recycling, environmental and personal benefits, no waste living without sacrificing convenience and everyday reusable essentials.
As one reviewer Michael said—
"Anne Therese is like a never-ending well of inspiration, ideas, and positive energy. I find myself seeking out engagement with her for it always results in my becoming a better iteration of myself."
And we can't help but agree wholeheartdedly.
Anne Therese often shed lights on the need to change the perceptions on climate change. She delves into the importance of shifting narratives on the stories we tell ourselves and each other so they spark curiosity and joy instead of overwhelm and fear. Simple shifts in word use and mindset can make all the difference when combating climate change. We were also extremely fascinated by her takes on psychology and the mindsets revolving around zero waste actions. Unless we learn how to address sustainable tasks mentally and integrate activism as a natural part of our everyday lives, most actions will be short lived and fade.
One of the things we are looking forward to is her book, "The Climate Optimist Handbook" which will essentially compile all her learnings and help shift the narrative on climate change so that you can act from a place of courage and excitement, not fear.
It will take you on a journey of empowered awareness, teaching you the basics of climate psychology and the science of optimism, as well as how to gain agency in your actions and turn your life into one of meaning and hope. Anne Therese's dedication to educating everyone on climate change is undeniable.
When asked about what sustainability means to her, she once said:
"Sustainability to me means to care. You care for yourself, other people, the things that you own, and our precious planet.
It can be confusing to know what is actually sustainable, but from an individual approach, it means that you love and care for all that you have. You recognize that the world can only be truly sustainable if it is so for everyone.
‍As soon as you start caring, sustainability will simply follow."
This simple and sweet interpretation of sustainability inspired us at Be Zen. All our actions will be driven by a sense of duty to the planet and the people who live here. We truly hope Anne Therese continues to inspire people to care for the environment and become climate optimists ready to be the change!