Pediatric dentist. Environmentalist. Speaker. Educator. Dr. Amanda is a pioneering advocate of sustainable dentistry which is the next big trend in the field of health and oral hygiene. Dr. Amanda aspired to be a dentist ever since she was 14 years old. She is an acclaimed professional in the field, and is trying to create more awareness about eco-friendly oral hygiene practices.
One of her favorite aspects of pediatric dentistry is the opportunity to help children establish a lifetime of good oral health. She also wishes for her patients to have a
beautiful world to enjoy for generations to come. This is why Dr. Amanda practices green dentistry and educates her colleagues on how to lower their dental office's carbon footprint. An environmentalist in equal parts, Dr. Amanda wishes to make the planet a better place, one smile at a time with sustainable dentistry.
About Dr. Amanda
Dr. Amanda was born and raised in California. She has personally seen the worsening impacts the wildfires cause in California every year. We have also seen the devastating effects of
climate change through increased natural disasters around the world- hurricanes, droughts, floods, fires, and typhoons. The IPCC report has confirmed that there is irrefutable evidence that humans have caused global warming. It's not surprising since there are 300 million tons of plastic made each year.
Sadly, an astonishing 11 million tons of plastic end up in our oceans. A 2018 study found that 20% of medical waste is single-use plastic. Outside of the plastic used in a dental office, there is a significant amount of waste from personal oral hygiene routines. Just in the United States of America, about 1 billion toothbrushes are thrown away annually. There is an estimated 50 million pounds of toothbrush waste going to the landfills every year.

In the United Kingdom, estimates show about 300 million toothpaste tubes going to the landfill every year. Annually, hundreds of millions of dental floss containers discarded in the United States of America would cover a football field six stories high. This is just a small portion of the impact of oral hygiene waste. It's much grander on a worldwide scale.
When Dr. Amanda realized the significant carbon footprint from dentistry, she started to explore the field of sustainability to see what could be done. A major realization she had is that it's going to take a multi-faceted, collaborative approach to tackle climate change. There is a need for systemic change at the government level. But, we can also have an impact as individuals.
Here are 10 ways you can reduce your environmental impact (the dental edition).
Switch to a Bamboo Toothbrush
Bamboo is one of the fastest growing, renewable resources in the world! It also absorbs carbon dioxide in large quantities and is compostable. Most of us will use about 300 toothbrushes in our lifetime.
This is an easy sustainable swap to make that cuts down on your plastic use. Find a compostable floss option in a reusable container. These sustainable dental products will also result in a positive change in your lifestyle. Let that smile shine!
Opt for Zero Waste Toothpastes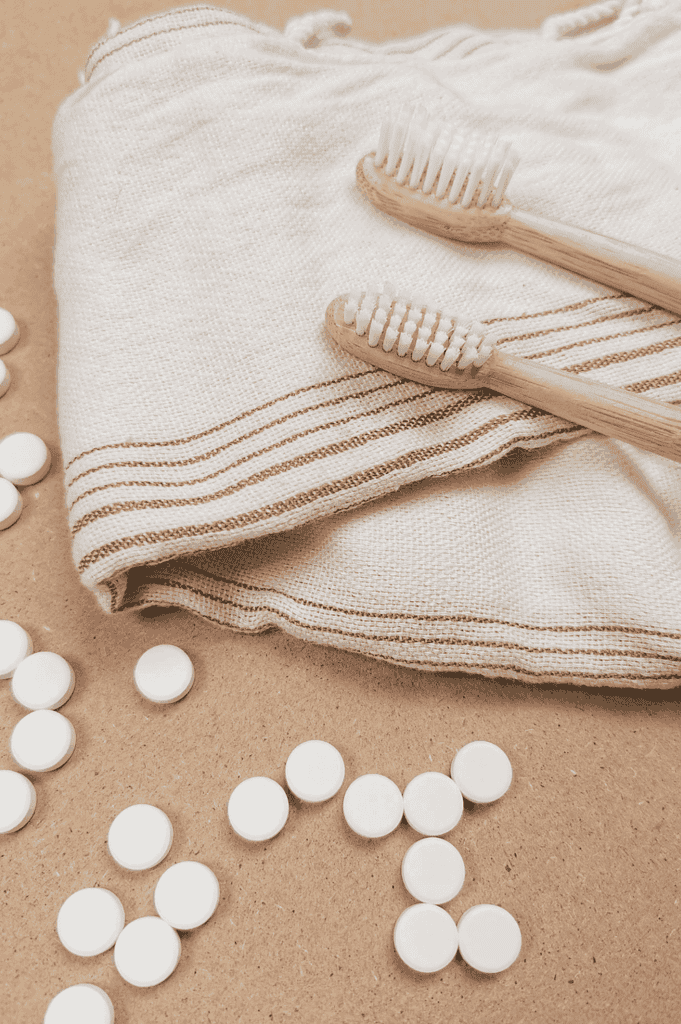 Search for a sustainable toothpaste option. You can either look for a traditional toothpaste in a recyclable aluminum container or you can switch to toothpaste tablets. Toothpaste tablets often come in reusable containers and the refills come in compostable packaging.
For some great eco-friendly toothpaste recommendations, check out our curated list of zero-waste toothpastes.
---
Go for Stainless Steel Scrapers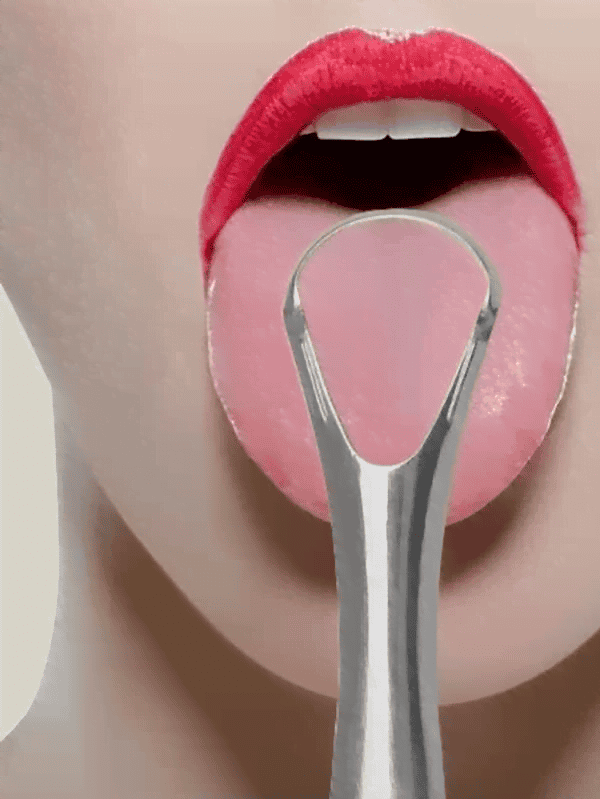 Look for a stainless steel tongue scraper. Several people undermine the tongue which is as important as your teeth. Scraping is an excellent way to avoid plaque buildup on the tongue and avoid bad breath. Tongue hygiene is also important for oral health, but avoid plastic tongue scrapers. Not only are they less hygienic, but the plastic is not biodegradable.
---
Save Water While Brushing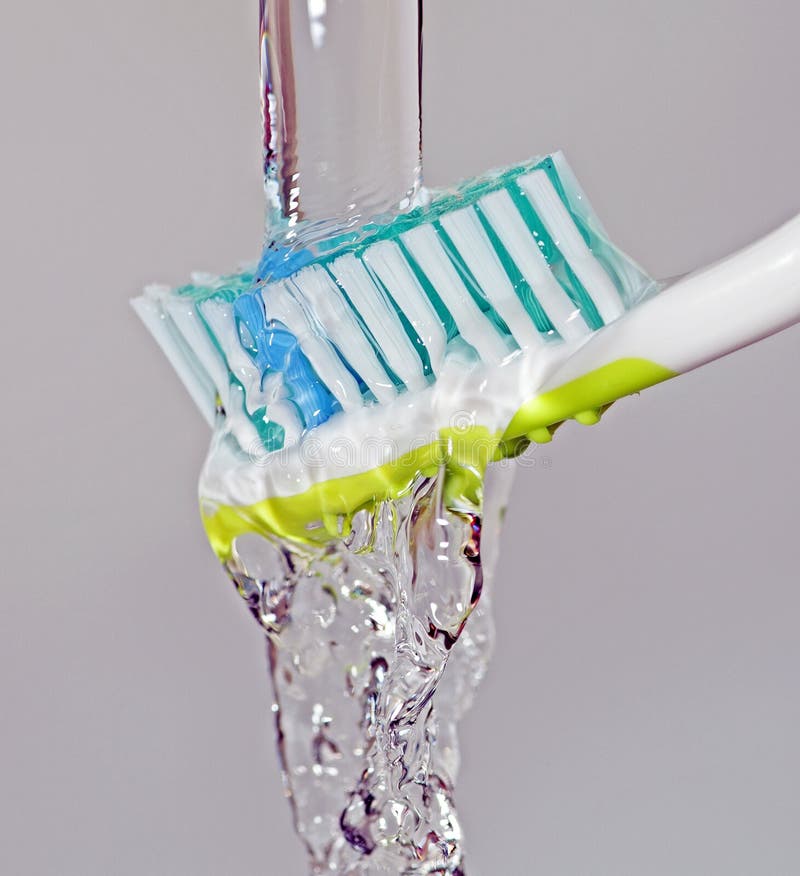 Turn off the water when you brush your teeth. This could save about 8.8 gallons of water per day if you brush for two minutes twice a day. We underestimate how much water do we waste when we leave the faucet running. A family of four can save 11,000 gallons of water per year, simply by avoiding a running tap at full blast. You can opt for a small tumbler to store enough water for your brushing routine beforehand.
---
Recycle All That Plastic
If you still have plastic oral hygiene products, make sure to find a recycling program for them. There are at least two free programs that will recycle oral hygiene products and
you can find a drop off location at participating dental offices. You can also repurpose old toothbrushes when cleaning your house.
---
Save Electricity When You Leave the Bathroom
Turn off the lights when you leave the bathroom. This will conserve energy, save you money, and cut down on your carbon footprint.
---
Schedule Regular Visits
Visit your dentist for regular check-ups and cleaning appointments. Preventive dentistry uses the fewest resources and is one of the best ways to be more sustainable.
---
Use Reusable Bottles
Bring your reusable water bottle with you. Drinking water helps wash away plaque and bacteria, contains no sugar, and keeps you well hydrated. Hydration is key to stay
healthy and maintain adequate saliva levels, which are important for oral health.
Join the Sustainable Dentistry Group on Facebook!
Invite your dentist to join the Sustainable Dentistry Facebook group, here. This is a collaborative space where dental professionals can learn and share how to make their practice more eco friendly and planet positive.
Green Dentistry with Dr. Amanda!
It's Dr. Amanda's passion to care for her patients and this extends to their overall well-being. This is why she practices and advocates for green dentistry. She educates dental professionals how to make their dental office more sustainable. This includes informing their patients about how to choose planet-friendly oral hygiene products. Through advances in science and technology, innovation will lead to more sustainable improvements in dentistry.

In the words of Dr. Seuss, "Step with care and great tact, and remember that Life's a Great Balancing Act."
We should be thoughtful with our choices in life because it can leave a lasting impact. The plastic toothbrush you used as a toddler will be around for hundreds of years. Instead, choose a bamboo toothbrush that can be composted and promote the growth of a beautiful tree. Let's leave a legacy of hope and beauty by living a life where sustainability and protecting our planet is a priority.