Using sustainable and reusable supplies is slowly percolating into the way we clean those nasty kitchen spills.
Most homes are still hung up on using paper napkins to clean countertops. While paper is a safe option, who likes it if it tears halfway before it can soak up all the mess?
Fortunately, reusable paper towels are here to soak all our worries like a pro. The best part is that these sustainable paper towels are brilliant alternatives to regular paper napkins or rags.
Tear and lint-free cleaning is everyone's dream. With reusable paper towels to the rescue, you can transition to a more planet-positive and fuss free cleaning routine. But, realising their reusable potential is when you actually reuse these towels.
Many people are still clueless about how these cleaning supplies are supposed to work. Do they have to go into the dustbin after the first use itself? Or are they worth a try? What is the guarantee that these are environmentally safer than the good ol' paper napkin?
Know about all this and more in our latest update. We won't really stop at merely recommending you the top brands selling the best reusable towels. We will also suggest you 7 kickass natural alternatives to towels as we don't want you to restrict yourself to a few select choices.
The possibilities to eliminate single use goods are endless. Let's explore some of these right now!
Why Are Paper Towels Not Environmentally Safe?
An excellent modern adage to live by single use is evil. No seriously, any company that supposedly lessens your workload by adding use-and-throw products to your grocery list, is not doing you any favors. Straws, water bottles, cling wraps, balloons, cotton buds, etc.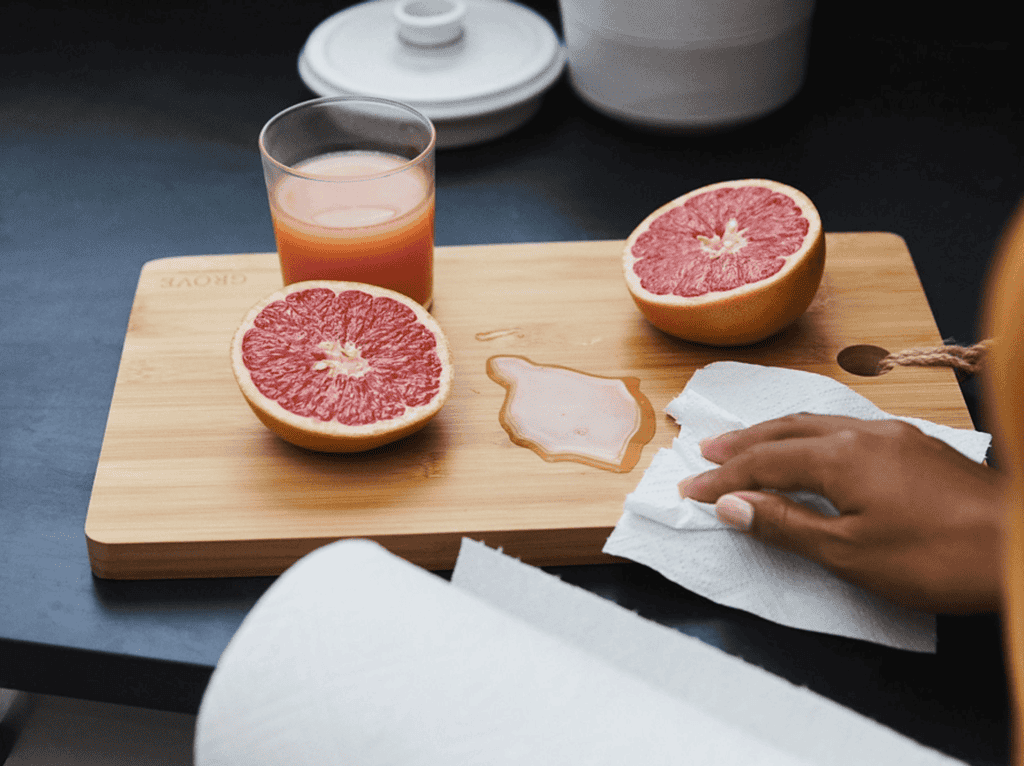 All are very problematic. Very few single-use products such as bamboo cutlery or biodegradable toothbrushes are good. Paper towels are also part of the same problem, these innocent-looking paper products might seem harmless, but they are anything but that.
Paper towels are ubiquitous almost like plastic, and just like plastic, they are harmful for us and our planet. This might seem like an exaggerated comparison but paper towels are truly bad. Hear me out.
Paper towels cannot be recycled because their fibers are very tiny.
Paper towel sales cost about 6.5 billion dollars in the US alone, yearly. (2020)
Paper towels produce methane, a gas that is 28 times more potent than CO2.
Paper towels are potentially toxic with added dioxins.
Just a ton of paper towels costs the lives of 17 trees and pollutes 76,000L of water.
Its carbon emissions are a lot for a small piece of paper: almost like driving 278km yearly if you use 10 sheets per day, every day. (clevercarbon)
To offset virgin paper towel production we need to plant 51000 trees daily.

All this is too much for some spilled milk, ain't it?
What are Reusable Paper Towels?
The better, eco-friendly alternative to the flimsy tissue.
Though they are made from the same materials to some extent, these reusable options are better for the long term.
They can do the work of thousands of tissues with ease.
They are made from a combination of cellulose and cotton for sturdiness.
How Are Sustainable Paper Towels Better?
Usually, anything reusable is always better. So of course reusable paper towels are better too. Virgin paper towels are beloved for their instant absorption and ease of disposal. They reduce the ick factor while cleaning but only at the cost of many trees and too much water.
Reusable paper towels brings the best of both worlds. It is absorbent like regular paper towels and reusable like old cotton towels. These towels can be cleansed easily and they dry faster than traditional options. Another feature is that they are quite resistant to bacteria and odors.
Therefore they are darlings for many. They are longer lasting and easier to manage. Therefore reusable paper towels are sustainable, cleaner, and prettier alternatives to that old box of tissues. Yes, they are recyclable too!
Top 10 Reusable Paper Towels for a Spick and Span Kitchen
An iconic product from an iconic brand of an iconic country. Swedishcloths® this product is a cleaning powerhouse. Made from 30% cotton and 70% wood pulp, the product is colored with all-natural dyes and it is biodegradable too. The company claims that the product can absorb 20x more of its weight in water. It is also dishwasher safe and can be tossed in the compost bin after almost 2200 scrubs which is equivalent to 17 paper rolls. Plus the designs are cute too.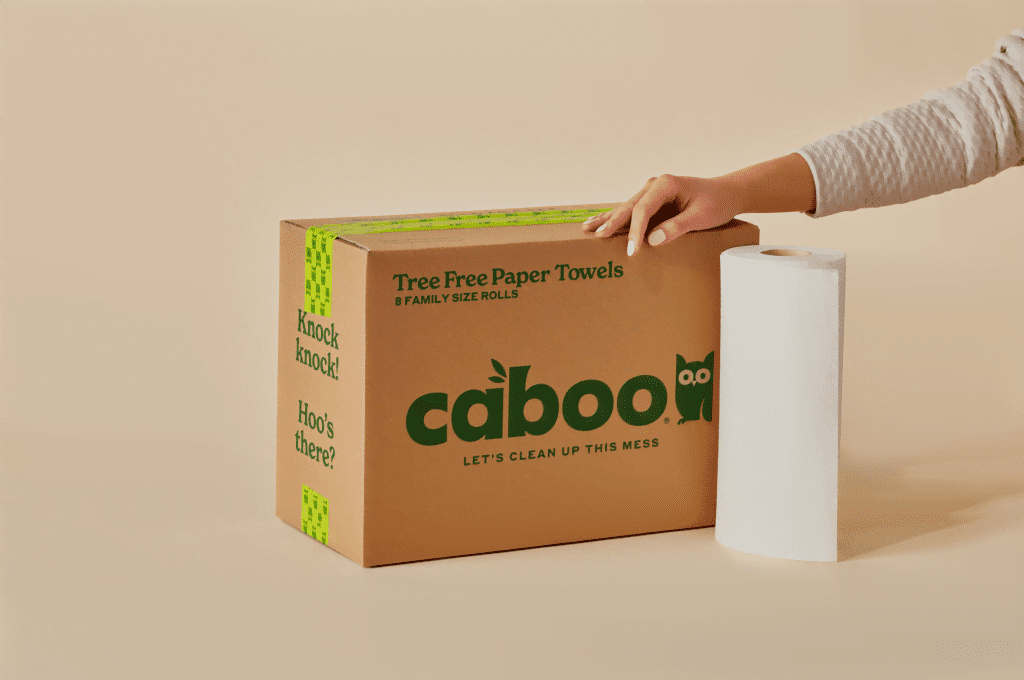 With a very quirky and green website, Caboo Products has all the range of virgin paper towels but without trees. These towels don't use woodland or hardwood trees. They depend upon a much better alternative: bamboo. These fast-growing grasses are way better than regular trees for the environment. Their replacement rate is very high plus they need very less water or resources to grow. These recyclable paper towels are here to save our butts (their tagline). Caboo's Tree Free paper towels are better cousins of the virgin paper towel.
One of the more famous brands of unpaper products. Marley's Monsters' UNpaper® Towels are really cool. They are made from 100% cotton, napped, and fuzzy on touch. Started by Sarah Dooley, this company is in for the long game, as their cotton is sustainably sourced or recycled.
These soft and warm towels are the better alternatives to any old paper towels. They are highly absorbent. So good for any mess ups and they are easy to wash too. Marley's Monsters have hundreds of design options that can be loved by anyone in the house. So try out these baby soft and cutesy lines of unpaper products. One downside is that they are expensive compared to other similar products.
Complete with clean nordic aesthetic and high-quality certified GOTS cotton. A must-have product. Three Bluebirds only use FSC-certified cellulose and eco-friendly water-based ink. What's not to love? Their design range is easy on the eyes and goes well with any kitchen or home. Definitely, our favorite brand of Swedish dishcloths, Three Bluebirds, is crafted carefully. Every single design is handmade and printed in the states. They also support MSME initiatives and promote simple living.
Papaya is not just another one of those Swedish dishcloths. Papaya towel is made from (any guess?) papayas, just kidding no they are not. They are made from 70% plant cellulose, 30% cotton and 100% badassery. Papaya's website is really to the point about their product.
There are many feel-good designs and 4 or 6-pack sets so you can keep on cleaning without worries.
This unpaper towel is completely compostable and has higher than normal absorbency than basic paper towels. It is very effective at cleaning and easy to wash and dry. The product is antibacterial therefore it doesn't smell. It dries at an astonishing rate. Really. So, now you know another good Swedish dishcloth.
NETTE REUSABLE PAPER TOWELS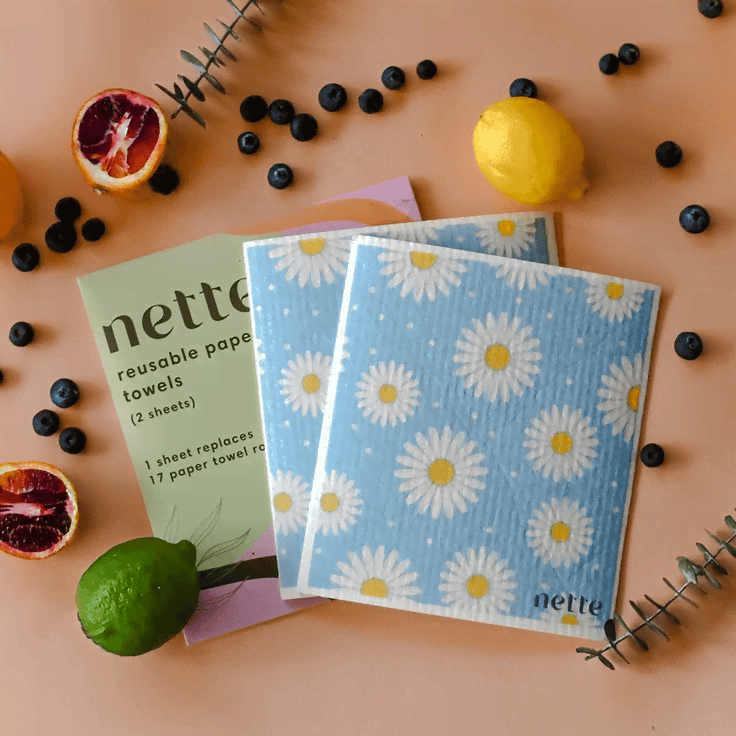 This company with an elegant name has sustainably produced reusable paper towels made with eucalyptus fibers. The product is durable enough to last for a year, as claimed by the company. The lineup is antibacterial and odor free. The product is absolutely absorbent and versatile.
It is 10x more absorbent than paper towels. Therefore it can replace 17 traditional paper towel rolls.
They can be used for most of the home chores like cleaning dishes, removing grease, and polishing glass too. This adorable + functional reusable paper towel is a completely eco-friendly product. They can pretty much swap out your old set of cleaning rags and sponges if you allow them to.
This product from Earth Breeze, a member of the 1% for the Planet, is an incredible product, No cap. Not just because of their product but also the commitments its company has. This eco-friendly alternative will be your better half in the kitchen. It is durable, versatile and really absorbent. In simple colors but backed with a higher purpose. Earth Breeze is a company that is cruelty free and carbon neutral. So support brands who actually work for sustainability goals rather than greenwashing their brand image. It really makes us hopeful for our future.
---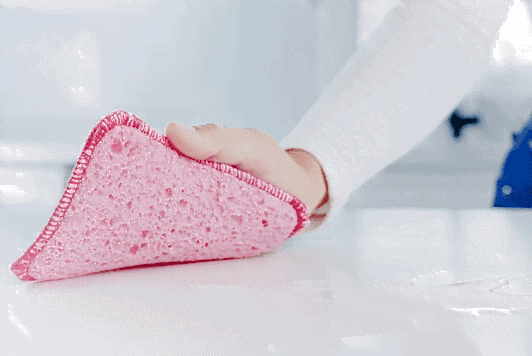 This multipack reusable wipe from the largest cleaning supplies producer is the cheapest product on the market. It is easy to use and cleans better than most. It is antibacterial, odor resistant, and lightweight. So a very effective companion for anywhere. The only downside is that it is not compostable like the other products on the list. In a nutshell, it is a viable option for replacing paper towels as it is cheap, effective, and sturdy. But it is not the most eco-friendly product out there so it lies low on the list.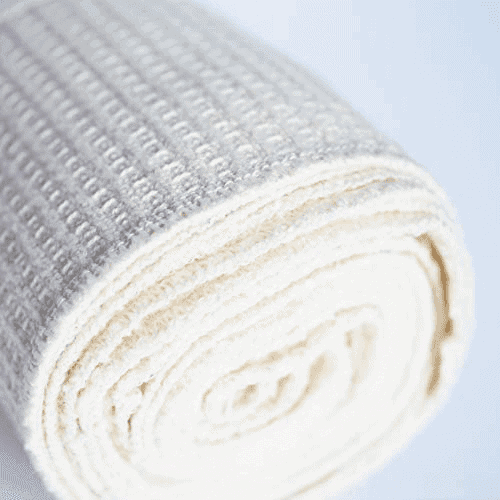 The Unshrinking Mioeco Unpaper Towel; this wunderkind is affordable, GOTS certified, and a better option for cleaning any kind of surface. Organic cotton and totally biodegradable. These simple yet chic unpaper towels are undyed and unbleached. They can be used as dining table napkins, and bathroom hankies besides using it for regular Produced with carbon-neutral manufacturing. The absorbent cotton is long-lasting, machine washable, and not dyed or bleached.
These are effective at removing tough stains and grease from appliances, and our tester said they can also be used as napkins at mealtime and are super simple to sanitize. Plus, if the majority of your kitchen decor is neutral or earth tones, they look quite chic next to the sink and hanging on towel racks.
Lint-free, Anti-microbial, and takes a while to air dry Help preserve the planet by using a product that is designed to fully replace the need to buy standard paper towels. Each roll of 20 is 100 percent composed of organic bamboo fiber, resulting in individual sheets strong enough to mop floors, scrub pans, and polish glass fixtures.
The overall design earns an additional win for how simple these are to store, especially for anyone who already has a traditional paper towel holder or stand. And if cute motifs are your jam, the print on each roll is another big bonus. Our tester said these shrunk a smidge when she put them in the dryer, but that's the better option after washing, as these do take a while to air dry.
Some Honourable Mentions- 6 Kickass Alternatives to Paper Towels
Why do we always have to buy stuff to combat climate change? Here are alternatives that won't break your bank. What about regular old fabric dishcloths? They have a place in the paper towel alternative universe as well.
Cloth dish towels have been commonly used as sustainable alternatives to paper towels in many households.
They are the OG way of reducing waste, as fabric dishcloths can be washed and reused for years.
They can even be made by cutting up old clothing, extending the life of those products even further. You can't get more sustainable or zero-waste than that!
FLOUR SACK DISHCLOTHS
Terry cloth is a soft, and awesome material to use as an alternative to tissue. A.k.a flour sacks, these often-neglected cloth is made from linen or cotton, both of them being sustainable materials. Flour sacks can be used in many different ways, search for some inspiration online. These dishcloths are practically lint-free and super soft. So what else does one need in a dishcloth? They are biodegradable and compostable if you dispose of them properly.
KNITTED DISHCLOTHS
For those who are into do-it-yourself action, this is a god-sent. Knitted Dishcloth is a cheap, easy, and sustainable way to manage your dirty dishes and greasy spots. They can be machine washable and great for scooping up waste from kitchen surfaces. They also absorb large volumes of liquid. Quite easily. Therefore an effective and creative alternative for… you guessed it… paper towels. So hop on this journey of knitting and cleaning with one single product.
SEA SPONGES
Sea sponges are living creatures that can be used as sponges when they are dead. Naturally antibacterial and hypoallergenic, these are great for personal use as a body scrub or as a blood circulation aid.
Natural sponges make great loofahs, they can clean any surface very nicely. They are great for spills and for washing dishes too. Plus these bad boys are biodegradable. Their lifespan is around 1-2 months easily.
You can always disinfect your sponges by soaking them in water and microwaving them for 30-45 seconds.
LOOFAH SPONGE
Vegetarians and vegans fear not, you don't have to use the carcass of sea creatures as a tool to exfoliate yourself. Go for its plant-based alternative or the Egyptian loofah. This vegetable works equally well and lasts longer too. So win-win. These plant-based scrubs are super sturdy and good for personal hygiene. Just ensure that you take good care otherwise they can become breeding grounds for bacteria.
A single large loofah can replace as many as 3000 individual paper towels or 33 rolls of paper. So way to go for a more sustainable alternative.
The best alternative for any synthetic dish scrub out there. Coconut coir has been used for thousands of years in the Indian peninsula and the Caribbean with many different uses. These hardy husks are great for cleaning stuff. Durable and biodegradable, so they check all necessary boxes. Though not a replacement for paper towels, coconut scrubs are made for tougher tasks than just cleaning OJ spills.
Sustainable, safe, and stunning. Bee Wax papers are the most aesthetic and awesome alternatives for tissues or parchment papers. These long-lasting and accessible packing papers can be cared for just by wiping them down with cold water and drying them. They become just as new. If it has trouble holding shape, cover them with a tea towel and use an iron for some time. Give time to cool it off. They work for covering and packing leftovers, half-finished foods, or keeping stuff in the fridge properly. They are antibacterial and suitable for cold or room temp foods. It can be reused for a long time so no problem of wastage either.
---
Tips For Reusable Paper Towels.
Reusable paper towels are sustainable and safer alternatives to tissues. To keep your reusable paper towels in good health follow these tips.
Try squeezing the unpaper towels to remove excess moisture.
Try to air-dry these reusable paper towels.
Use mild soap and warm water to wash in between usage.
Microwave for 30 seconds (while wet) to kill any bacterial growth.
Do not use chlorine or bleaching products while washing.
If beyond repair: dispose of them properly in the composting bins.
Yes, all this might be less convenient but that is a tiny price to pay for the environment.
How To Store Reusable Paper Towels?
Reusable paper towels can be dried fast. So they don't create musty odors associated with wet towels. They can be hung in the open or kept in the undersink cabinet. Just ensure they are not wet. Most of the products that are listed above are dishwasher-safe and easy to dry. So stack them up and keep them in cool and dry areas. This maintains their retention capacity and keeps their colors bright. These products can be used for months without any problem. If they feel stiff or too dry, throw them in your recycling bin or composting box. They will mix with the earth for the better.
What Is the BeZen Take on Reusable Paper Towels?
Reusable Paper Towels might seem like something extra or unnecessary. But it is not. In North America, an average citizen uses 17.5 dollars worth of paper tissues most of which is made from virgin woodlands.
Americans consume the most amount of paper towels spending 6.5 Billion dollars on them yearly, if we replace this, we can save a hefty amount of money, and 98% of the tissue production will stop. It is not just a trivial tissue anymore.
Take your information from only trusted sources such as this one. Be Zen is here to cut through the crap and give your solid, honest and exhaustive recommendations on what sustainable products to use, which habits to say goodbye to and live a life that supports a healthier and better planet earth.
Read our blog for more such in depth reviews, tips and recommendations on green living and sensible purchase choices.