Dr Maria Montessori developed the principle of Montessori education through many years of experimentation and observation. Montessori education focuses on nurturing every child's potential and these Montessori toys for 3-year-olds provides a learning experience that results in holistic development.
Did you know? A child's brain goes through impressive changes from conception to age three. It doubles in size in the first year of birth, and by age three, it reaches 80% of its adult volume! Therefore, we acknowledge the importance of a holistic learning method and making learning fun with this expert-curated list of where to find Montessori toys for 3-year-olds. Let's dive in!
Montessori Toys for 3-Year-Olds
1. PlanToys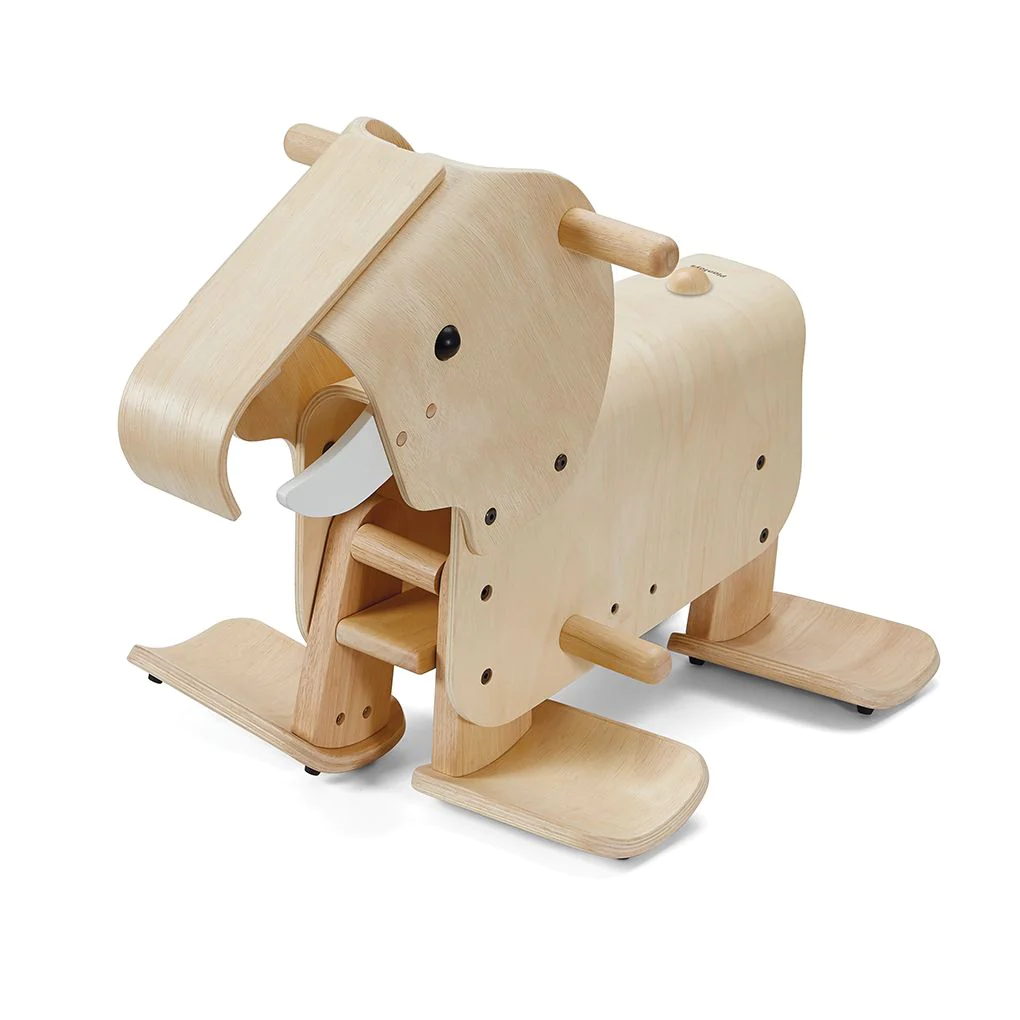 Price: $6.00 – $380.00

Best For: Push & Pull Toys, Pretend Play Sets, Wooden Musical Toys, Water Play, Lacing Boards/ Beads, Nuts & Bolts, Construction, Race Ramps, Dough Sets, Spin & Fly Airplanes, Fraction Blocks, Build a Robot, Pounding Toys, Hand Sign Alphabet A-Z/Numbers Set, Games & Puzzles

Badges: Sustainable Materials

Certifications: SA 8000, ISO 45001, ISO 14001, ISO 9001, ASTM (USA) & EN71 (Europe)
Shop Now
PlanToys manufactures its products using rubber trees that have ceased latex production (usually after approximately 25 years). Instead of allowing these trees to be cut down and incinerated, they are reclaimed from plantations for production. Other than using reclaimed rubber tree materials, it uses sawdust and finishes its products using non-toxic dyes and formaldehyde-free glue.
2. Montessori Mama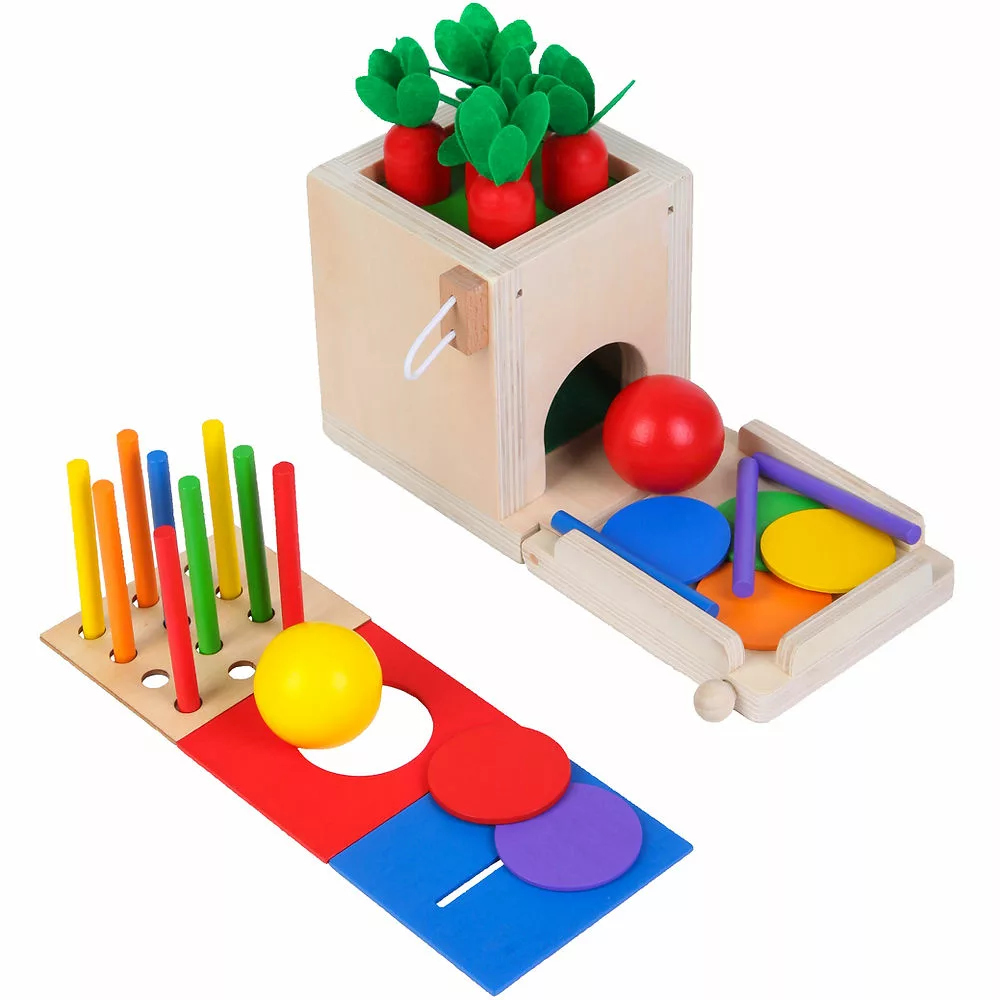 Price: $4.00 – $70.00

Best For: Object Permanence Box, Puzzles, Activity Cubes, Push Toys, Alphabet Tracing Board, Kitchen Playsets, Baby Toy Collection, Sensory Sets, Learning Clock Boards, Busy Boards, Tool Box Sets, Race Ramps

Badges: Sustainable Materials

Certifications: Forest Stewardship Council (FSC)

Shop Now
Montessori Mama produces FSC-certified Montessori toys for 3-year-olds aligned with their commitment to sustainability and education. Each toy is carefully crafted with high-quality wood, resulting in a small carbon footprint and the ability to be passed down through generations. You can contribute to a sustainable future by choosing Montessori Mama's toys and providing your child with a safe and engaging learning experience.
3. The Montessori Room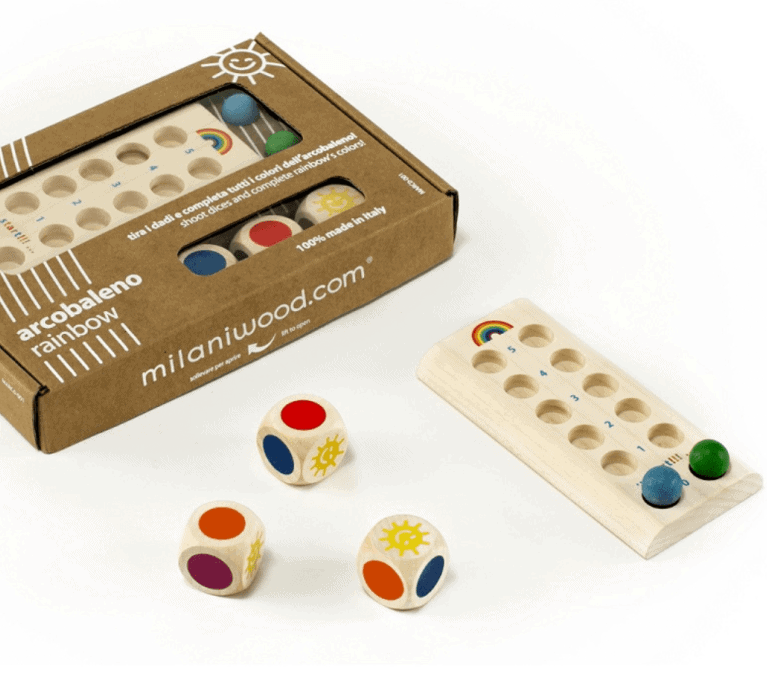 Price: $12.00 – $537.00

Best For: Tactile Cards Set, Magnetic Books, Puzzles, Rocky Rocker, Wooden Loose Parts, Toddler Climbing Toys, Push Toys, Playsets, Activity Tables, Story Cards, Padlock Boards 

Badges: Sustainable Materials

Certifications: Forest Stewardship Council (FSC)

Shop Now
A company started by three mothers and educators with the vision to make 'Montessori' more accessible. Each item in their store is meticulously chosen with natural materials, ethical manufacturing, and beautiful craftsmanship in mind. Most of the products are made in Canada and are available in limited quantities. In exceptional cases, they source products from other countries. These Montessori toys for 3-year-olds are just perfect for your kids!
4. Guidecraft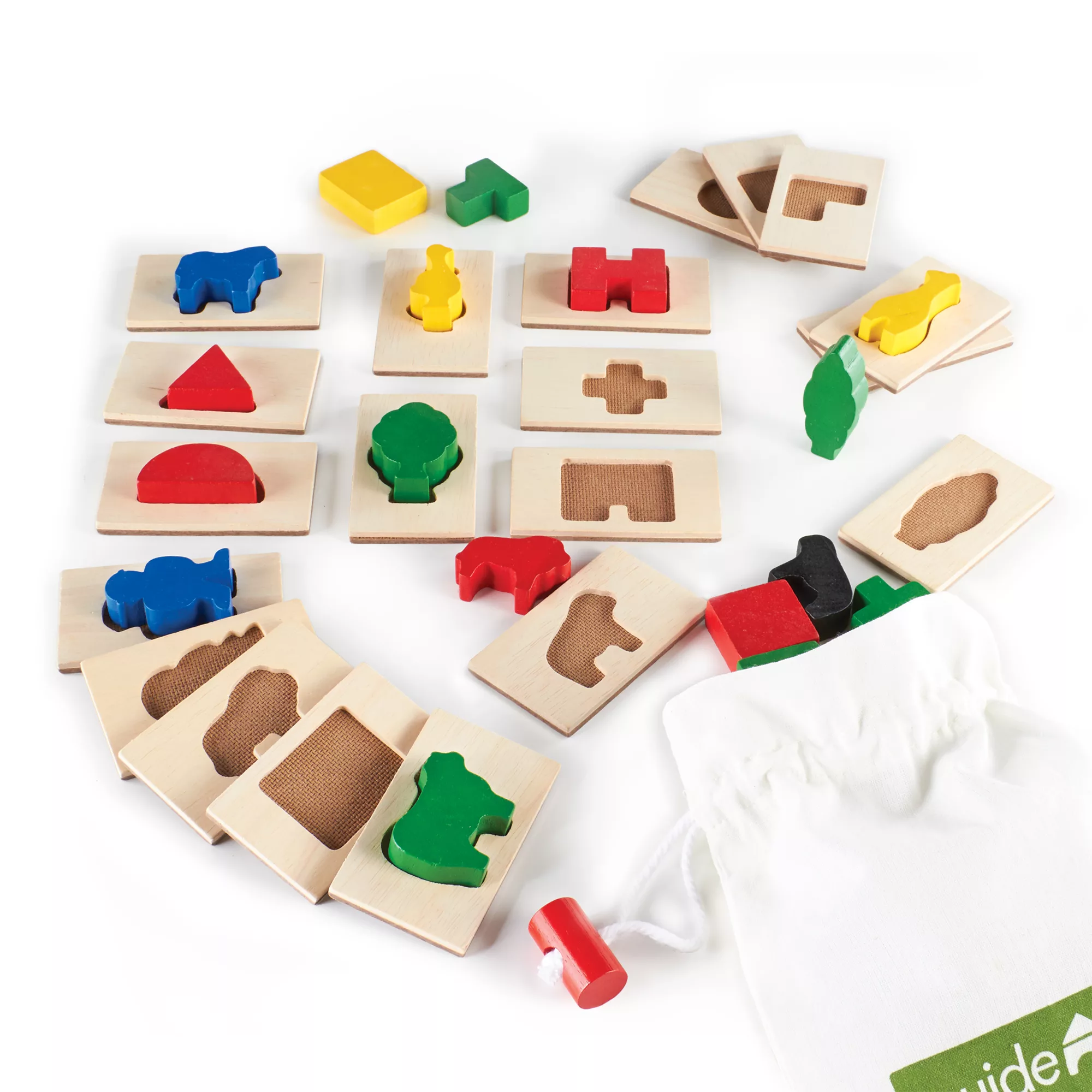 Price: $569.95 – $999.95

Best For: 25 Pc. Outdoor Hollow Block Set, 89 Pc. Notch Blocks Set

Badges: Sustainable Materials

Certifications: Forest Stewardship Council (FSC)

Shop Now
Guidecraft has a rich history spanning over 55 years in designing safe and high-quality educational toys for kids. Their toys are designed to improve fine motor skills, colour and shape recognition, and inspire imagination. They also offer wooden unit blocks that are suitable for children of all ages, making them perfect Montessori toys for 3-year-olds.
5. Bigjigs Toys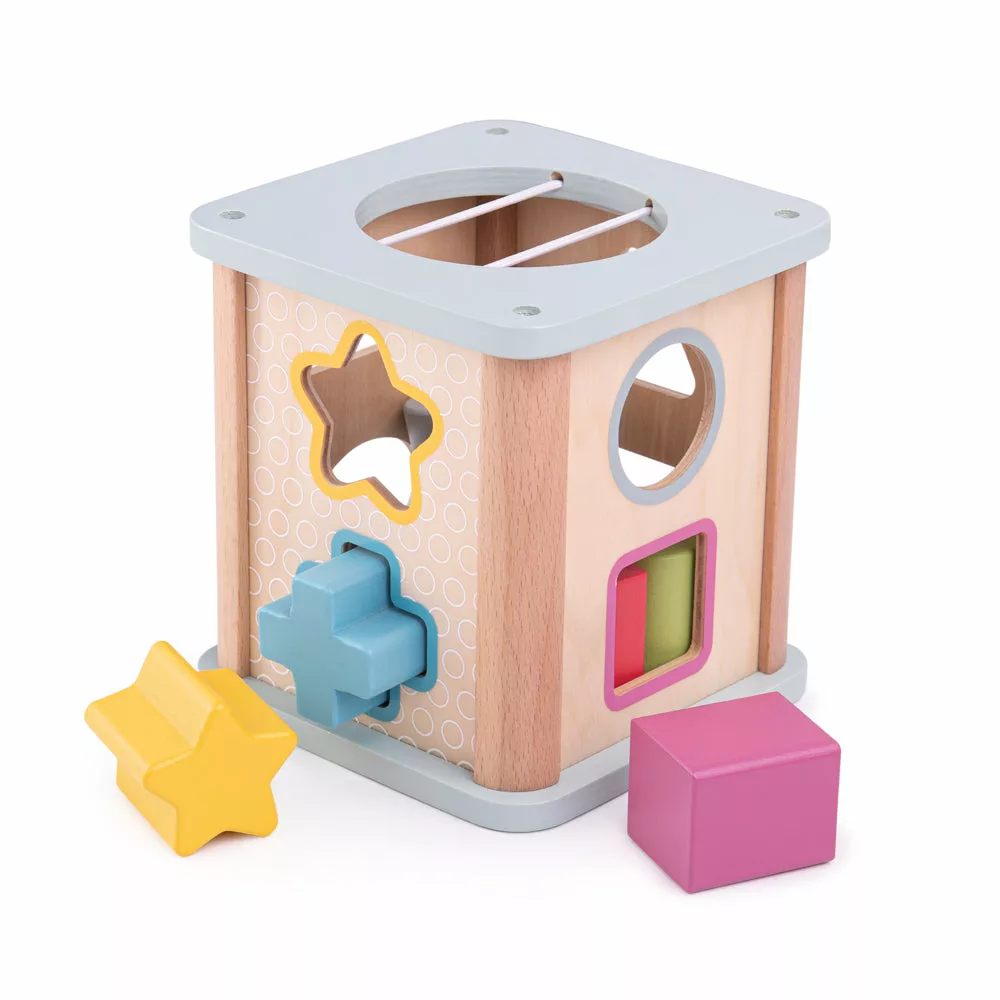 Price: $20.00 – $82.00

Best For: Woodland Animals, Wooden Noah's Ark, Shape Sorters, Stacking Toys, Sensory Blocks, Activity Cubes, Hammer Bench

Badges: Sustainable Materials

Certifications: Forest Stewardship Council (FSC)

Shop Now
Bigjigs Montessori toys for 3-year-olds are certified and made with top-quality wood for durability and an engaging experience. Bigjigs is an eco-friendly company that reduces environmental impact by avoiding direct parcel packaging and polythene in parcels. They send 99% of invoices via email and minimize air freight.
6. Hape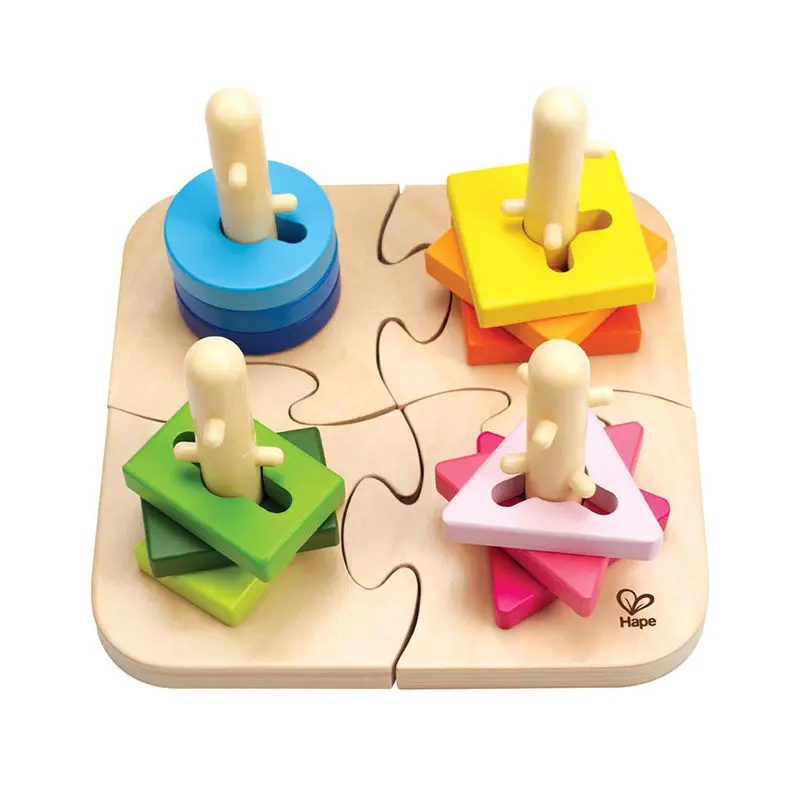 Price: $10.00 – $150.00

Best For: Playset Houses

Badges: Sustainable Materials

Certifications: Forest Stewardship Council (FSC)

Shop Now
These creative and eco-friendly Montessori toys for 3-year-olds by Hape help children become more independent, self-confident, and imaginative. Besides creating new schools around the globe to provide better education for children, the brand has also earned strict inspection and certifications, making it a perfect choice for Montessori toys for 3-year-olds!
Unlock Your Savings with Exclusive Offer Coupons
Save big while shopping for sustainable products! Grab your exclusive coupons today!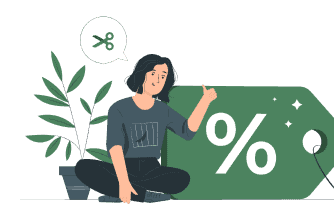 What are Montessori Toys?
How can you tell that it is a Montessori toy? Well, Montessori toys are different from the regular toys available in the market. A Montessori toy is designed to promote learning by encouraging kids to experiment. It should be a tactile toy that allows them to handle and explore various materials, which is essential in helping children develop their fine motor skills. Additionally, the Montessori oys for 3-year-olds should allow children to work independently at their own pace and use their imagination to create and innovate.
In a world with growing environmental concerns, Montessori toys are often made using eco-friendly and sustainable materials like organic cotton, wood, metal, stainless steel or even glass. Thus, Montessori toys for 3-year-olds are a better choice for your child and the planet compared to the plastic alternatives.
The Role of Montessori Toys in Holistic Development
Montessori toys for 3-year-olds offer many benefits for the overall cognitive, emotional, physical and social development of your child as they are specially designed toys.
Through hands-on exploration, these toys encourage critical thinking, creativity, and problem-solving skills. Montessori learning materials and toys are crafted with care to allow children to learn at their own pace. They are also designed to enable kids to master specific skills before moving on to the next. This sequential learning approach enhances children's concentration, independence, and self-regulation abilities.
Montessori learning has the added advantage of promoting gross and fine motor skills development from the beginning. Children's fine motor skills are improved as they practice dexterity, hand-eye coordination, and precision by manipulating various objects and tools. In addition, Montessori toys for 3-year-olds go beyond regular educational toys and help to improve gross motor skills. Many of these tools are designed to simulate life activities such as buttoning, sweeping, and pouring, thus providing a fun and engaging way to develop and enhance both fine and gross motor skills.
Montessori toys are highly effective in promoting social and emotional development in children. These educational toys are designed for collaborative play, which encourages children to interact, share, and cooperate with others. Montessori learning also encourages children to develop problem-solving skills independently, without as much help and guidance from adults.
Children develop empathy and communication skills as they engage with Montessori toys and activities with their peers. Using Montessori toys creates a positive and inclusive environment that fosters healthy social interactions, which is especially important in today's world.
Tips for Introducing Your Child to the Montessori Method
It's important to recognize that children, regardless of their age, are capable of more than we often give them credit for. As a parent, acknowledging this fact can help you make the necessary changes in your home to set your child up for success with the Montessori method. Though Montessori toys for 3-year-olds play a crucial role, you can make some other changes around the house to make the learning process more effective.
1. Organizing Your Environment
The Montessori method emphasizes the principle of "A place for everything and everything in its place." It is crucial to designate a specific place for each Montessori toy for 3-year-olds and other items, as it helps your child learn where things belong. This, in turn, teaches them to be responsible for their belongings and clean up after themselves. To create an organized environment, you must make things more accessible to your child. By doing so, you'll be able to encourage them to be independent and take care of their belongings.
2. Emphasizing Practical Life Skills
It's essential to involve young children in household chores. When children learn to care for themselves and the space around them at a young age, it helps them develop into considerate and capable adults. As a parent, you may need to take the time to teach your child how to properly wipe the table after a meal or where to place their cups, but their minds are so absorbent that they will soon be able to do these tasks independently.
3. Teaching Concentration
Many adults believe that young children cannot concentrate for long periods. While it is true that children's attention span is shorter than adults, the Montessori method suggests that you can start teaching your child this skill from a young age. One way to do this is to identify what your child is interested in and provide them with the necessary materials or their favourite Montessori toys for 3-year-olds and space to explore it in-depth.
4. Focus on Inner Motivation, Not Rewards
In the Montessori method, rewarding children with external incentives like stickers or candy is not a common practice. While verbal encouragement is appreciated, it is crucial to give it in moderation. The focus is on instilling in children the joy and satisfaction that comes with acquiring new knowledge or accomplishing a task.
Apart from introducing Montessori toys for 3-year-olds and encouraging Montessori activities at home, allowing your child to explore new things and learn through play helps with the child's holistic development.
Conclusion
For a conscious parent looking for an engaging and joyful learning experience for their child's holistic development, Montessori toys for 3-year-olds are an excellent pick! These toys are made using the best available natural materials, like wood, based on the well-researched Montessori philosophy that encourages inclusivity in children. We most certainly believe these Montessori toys for 3-year-olds are an ideal fit for your child and the planet!
If you're on your way to becoming a more eco-conscious parent, visit our sustainable shop now and see what we have in store for you and your kids!
Read Next:
Want to read more like this?
Get similar stories and a free sustainability checklist delivered to your inbox.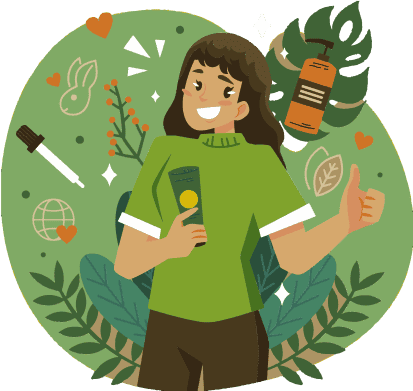 Get similar stories and a free sustainability checklist delivered to your inbox.