Polyamide, derived from petroleum, is the basis for nylon, a synthetic fiber. Its strength, durability, and ability to stretch make it appropriate for use. Is nylon plastic or eco-friendly, and what is its impact on the environment?
You would have seen the material nylon on some of your stretchy items like stockings. Polyamide, derived from petroleum, is the basis for nylon, a synthetic fiber. Its strength, durability, and ability to stretch make it appropriate for use. But, is nylon plastic, or eco-friendly, and what is its impact on the environment?
What are the costs of nylon, and can it be recycled? And are there any recycled nylon fabric alternatives? Before you buy your next sustainable fashion product, there are some things you need to keep in mind.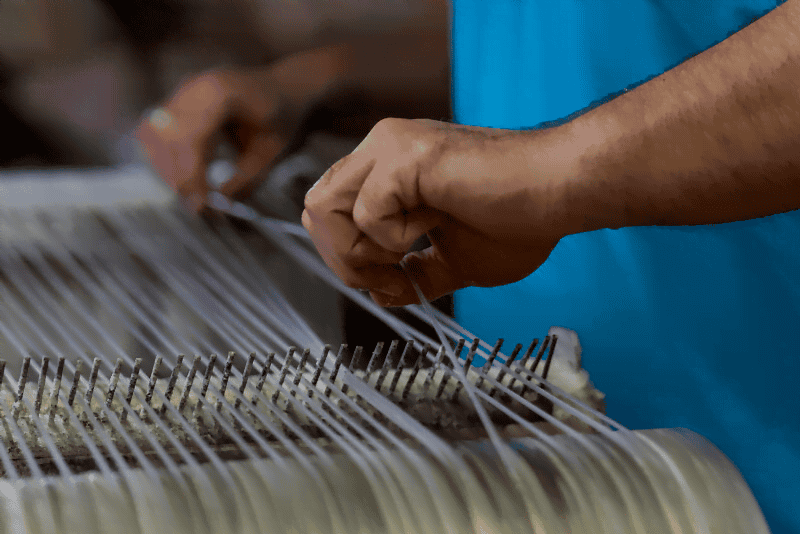 In the clothing industry, nylon has been used for over 80 years. Early in the 1930s, it was developed as a synthetic alternative to silk.
Other than clothing, you can also see nylon in fishing nets, ropes, and parachutes.
Nylon material is favored because it does not fade or wrinkle. The fabric can also be dyed in different colors and provides affordable options in large quantities.
Nylon has become such a regular fabric in every woman's wardrobe. Nylon fabric's use does not come without environmental effects.
The manufacture of this fabric produces nitrous oxide, which is 310 times more harmful than carbon dioxide.
What is Nylon Made Of?
Nylon is an artificial material made from petroleum, air, and water. It is a polymer. However, it is not a natural product, even though it is made from environmental materials. Nylon looks like plastic yarn in the first stages and then melted into chips.
Nylon fabric is a polymer, a chain of carbon molecules, also known as monomers. There are variations in nylon, but most of them contain polyamide monomers extracted from petroleum.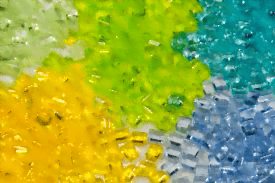 The production of nylon plastic is a unique chemistry. The first step in this process is to combine the two chemicals – diamines and dicarboxylic acids from long chains of molecules twisted up in each other. Once they cool down, the chains elongate until the chemicals do not move. If you pull on one end of this chain, it stretches out like a snake!
The question you should be asking yourself is – is nylon plastic?
Is Nylon Plastic?
The first ever synthetic material to be produced in a laboratory is nylon. Textile and clothing manufacturers once considered nylon a miracle fabric, but it has become a controversy today. The question is, is nylon plastic?
Nylon is a kind of plastic made from petroleum or crude oil.
It is from a family called polyamides which are long chains of molecules where the monomers are combined by a link called an amide bond.
Nylon is a thermoplastic and can be melted into products or drawn into fibers, wires, bristles, or sheets.
In simple terms, nylon is plastic because – without going into too much detail – plastics are synthetic polymers derived from crude oil.
Unlock Your Savings with Exclusive Offer Coupons
Save big while shopping for sustainable products! Grab your exclusive coupons today!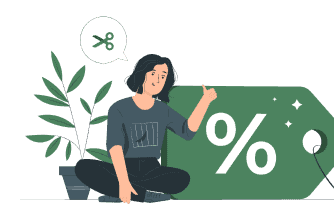 Is Nylon Sustainable?
Nylon has become a necessity in our daily lives, and the environmental effects of nylon material are noteworthy.
We've already seen how nylon is made and answered your question – is nylon plastic?
So if you're looking for a sustainable and eco-friendly fabric, nylon is definitely not the right choice.
Nylon is a petroleum-based product, which proves that it is a bad sign.
Is Nylon Bio-Degradable?
Fast fashion enables poor-quality clothing to generate sales through lower prices. Fast fashion is largely influenced by synthetic fabrics, and one of its major disadvantages is the frequency with which clothes are discarded. About 85 percent of textiles end up in landfills every year.
Nylon fabrics cannot decompose into organic substances that are suitable for soil, so they should not be thrown out. Just like traditional plastic, nylon remains in the soil for a long time, before breaking off into tiny pieces.
Read on to learn the dark side of nylon, starting with how it affects the environment negatively.
Why is Nylon Plastic Toxic to the Environment?
If you opt for nylon clothes, you need to ensure that they are not dumped irresponsibly, disposed of in landfills, or discarded into waterways.
Nylon is made from coal and petroleum. Nylon production supports some of the world's dirtiest industries, along with several negative impacts on the environment.
Can you Recycle Nylon?
The good news is that nylon is recyclable because of its persistent nature and, we could meet our desire for nylon without harming the environment.
As more recycling establishments start accepting nylon, there are options to dispose of nylon products by upcycling.
You can use your old nylon materials to tie tomatoes to provide support to grow and combine them with a hoop to make a microphone pop filter. Let your creativity flow!
Several brands provide sustainable nylon alternatives that feel the same as traditional nylon. Saving the planet doesn't mean wearing baggy stockings!
To shop for sustainable products online, you can add the Be Zen Chrome Extension, which offers a curated list of ethical and sustainable brands that prioritize the planet over profit.
10 Brands that use Recycled Nylon
With the rise of materials such as organic cotton, people have started ditching synthetic fabrics.
Most of us are looking for sustainable options that do not have a negative impact on the environment and do not use petroleum.
The various alternatives to nylon are:
Wool
Silk
Modal
Rayon
Recycled Polyester
Recycled Nylon
In today's world, more and more fashion brands are switching to recycled nylon fabric. You might have heard about all the hype about the bags from Prada's Re-nylon program, where the brand makes use of eco-friendly nylon for their chic bags.
Is your closet filled with attire made from nylon? Are you going to take steps to replace them with the recycled nylon fabric alternatives listed below, or stay fixed to this synthetic material?
1. Stella McCartney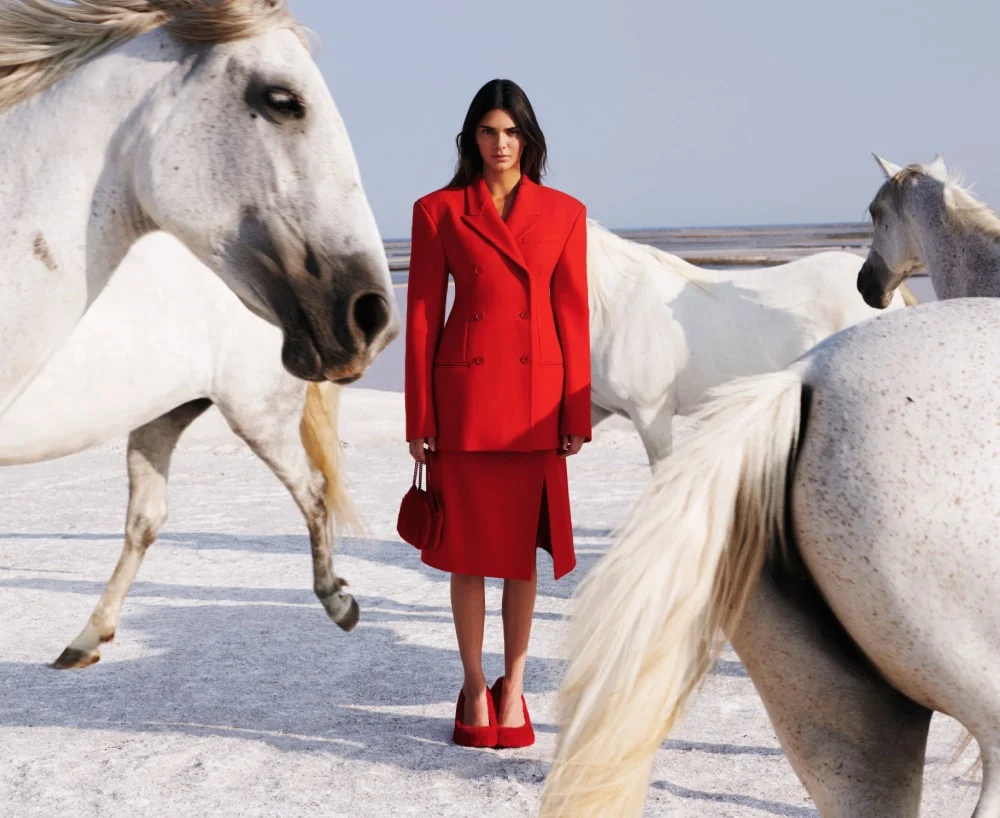 Lightweight textiles made from citrus juice byproduct; leggings made from recycled plastic bottles; lab-mined diamonds. Thanks to designers like Stella McCartney who did vegan leather and eco-friendly nylon before it was a trend, we can expect a sustainable fashion future.

Being an environmentally responsible luxury fashion designer, Stella McCartney joined the Ethical Trading Initiative and Sustainable Apparel Coalition. Stella uses some eco-friendly nylon, and recycled polyester, and aims to minimize waste across its entire supply chain. 

The brand has also collaborated with Adidas and brought sustainability to the sports market, creating attire designed from recycled plastic.

Buy Now
2. Swedish Stockings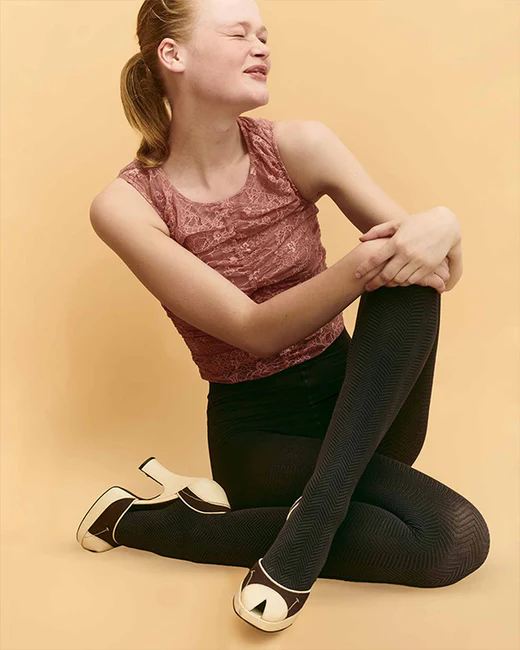 Since nylon pantyhose and their production harms the environment, Nadja Forsberg founded Swedish Stockings as a sustainable alternative for the modern woman. Swedish Stockings designs high-quality, sustainable stockings, knee highs, socks, etc. They had also initiated a recycling program where you can also receive a 10% discount code the next time you purchase Swedish Stockings if you recycle three or more pairs of synthetic pantyhose from any brand.

Buy Now
Unlock Your Savings with Exclusive Offer Coupons
Save big while shopping for sustainable products! Grab your exclusive coupons today!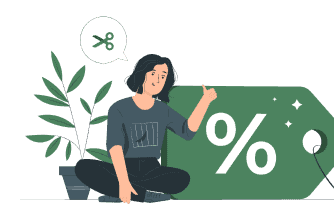 3. Patagonia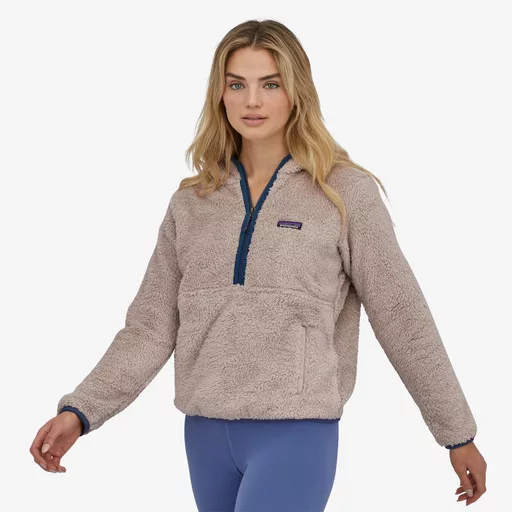 California-based Patagonia has set sustainable and ambitious goals for the future. By 2025, they hope to be carbon neutral, have a 100% renewable energy source, and recycle more materials. They have been using recycled nylon in their products and more than 50 products contain recycled nylon fabric. 

One of their sustainable nylon fabric products is the Torrentshell jacket where the outer layer is made with 100% recycled nylon. Additionally, they are striving to become a zero-waste company. They initiated a global Zero-Waste Week to increase awareness of the pollution crisis. 

Buy Now
4. Outerknown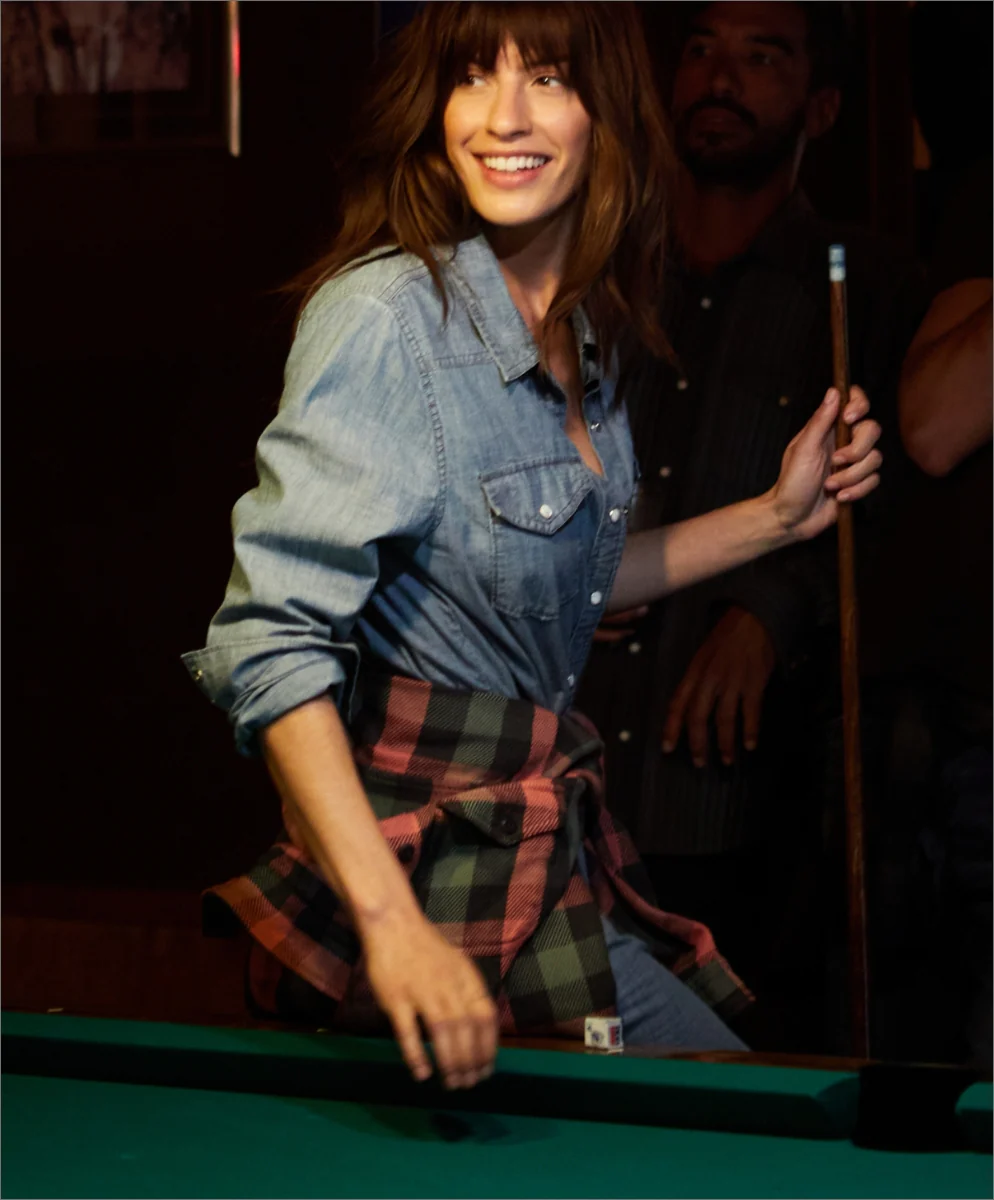 Founded by surf champ Kelly Slater, Outerknown is an eco-friendly brand that combines style with the protection of natural resources. The brand is Bluesign certified and has collaborated with the Fair Labour Association. In their 20 years in the fashion industry, Kelly and John witnessed the industry's negative environmental impact.

Having realized their clothes were contributing to the problem, they decided to take action. Kelly launched an apparel line called Outerknown on July 15 with nylon recycled from reclaimed fish nets. Aquafil supplies the nylon recycled from reclaimed fish nets to Outerknown.

Buy Now
5. Ecoalf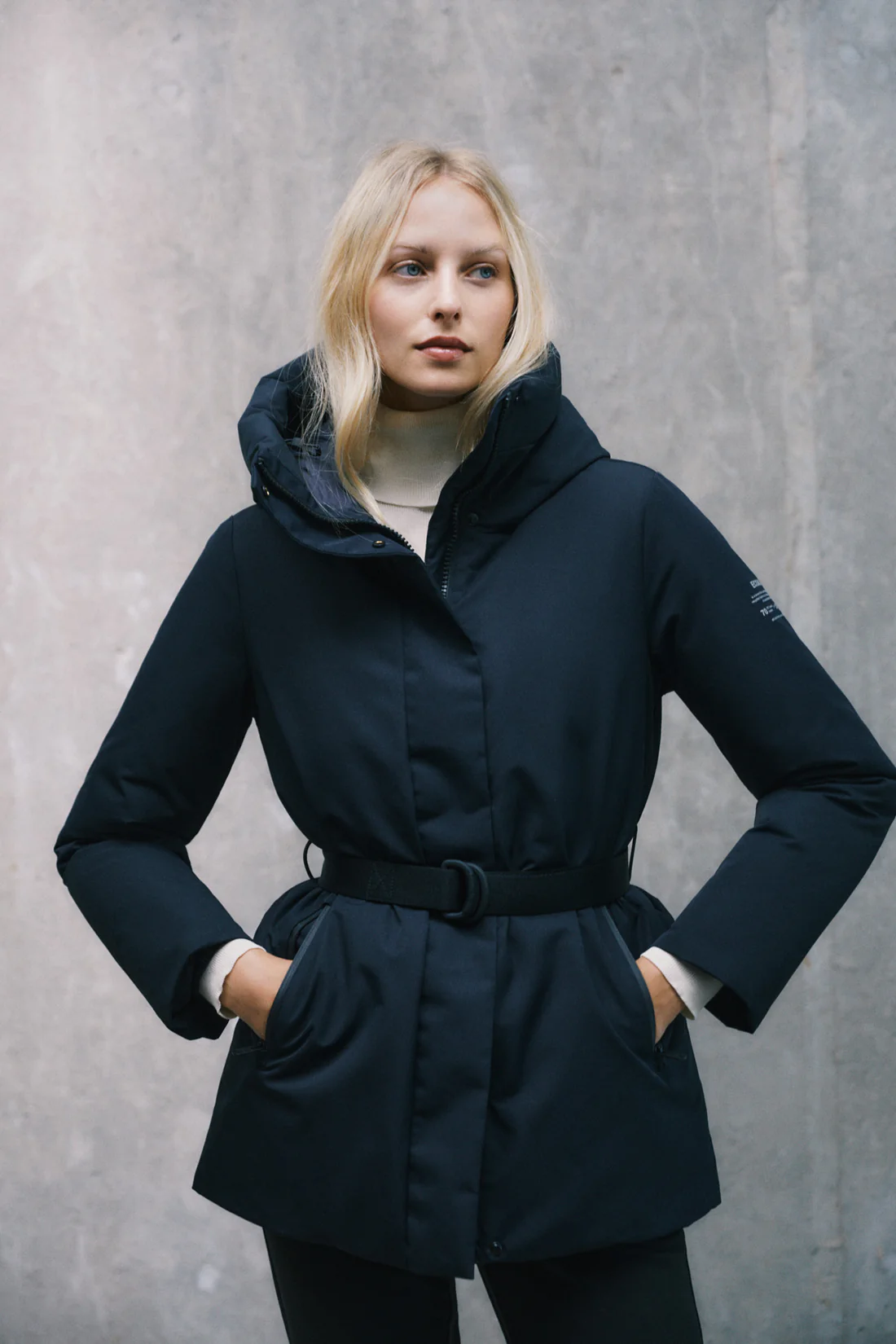 Ecoalf aims to build fashion products made from 100% recycled plastic that are equally high in quality, design, and technical properties. Their clothing conveys a message that our planet's natural resources should not be wasted.

Since 1968, they have recycled waste plastic from Korean trawlers, and today they have over 3,500 fishermen who gather detritus weekly. A meter of fabric can be made from 70 plastic bottles and 35 grams of nets. Ecoalf has reduced greenhouse gas emissions by over 60% due to plastic bottles.
Buy Now
6. Mara Hoffman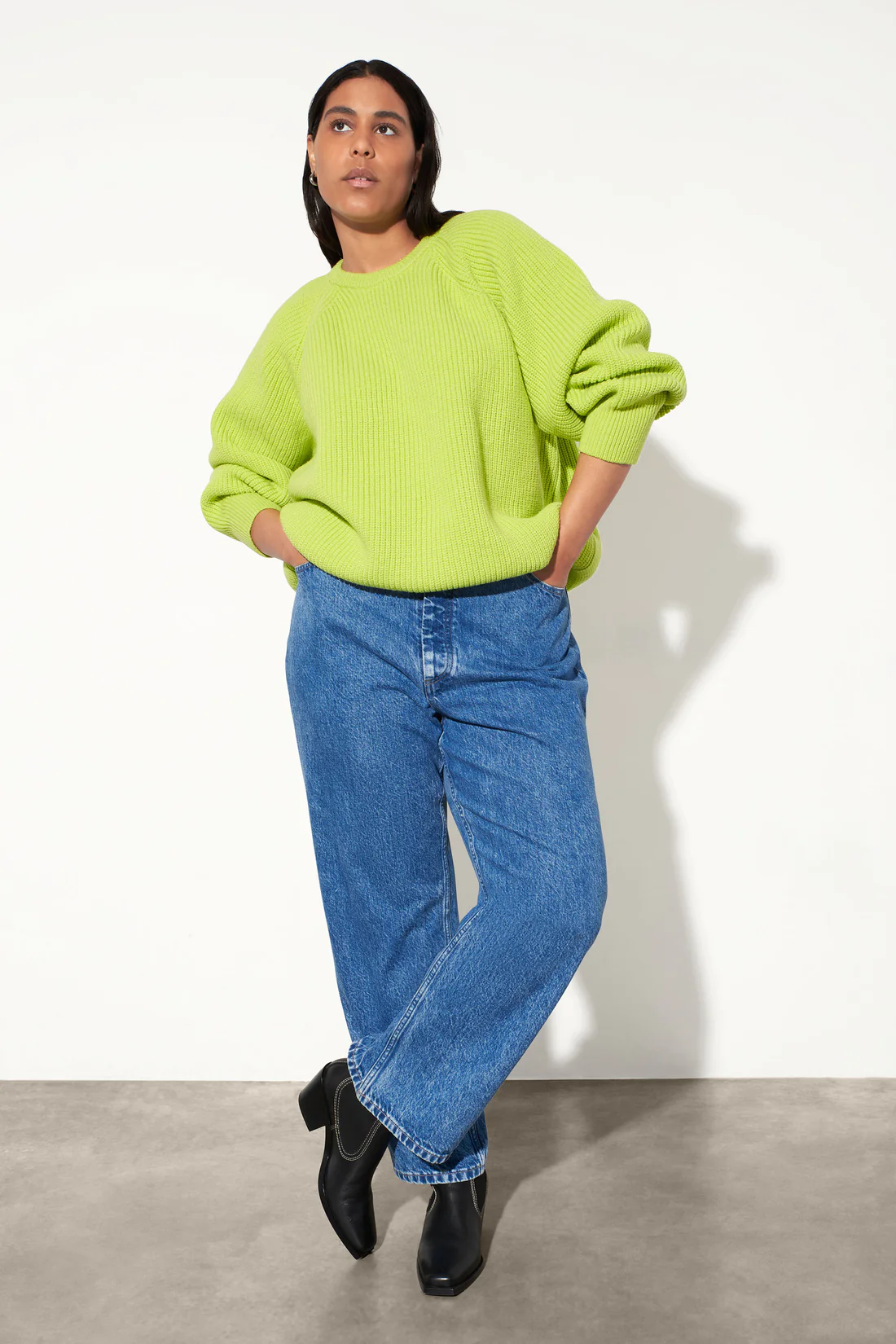 Mara Hoffman designs her products with sustainable materials such as organic cotton and recycled nylon fabric. The brand also uses recycled cellulosic fabrics such as lyocell. Using only mindful and environmentally friendly practices, Mara Hoffman uses GOTS-certified cotton and even offers products that are Oeko-Tex STeP certified.

You can also shop from an attractive extended sizes collection, so you can be sure to find a cool new wardrobe no matter what body type, The brand does not contain any product that uses exotic animal skin, hair, leather, or feather. The goal is to eradicate virgin plastic in its packaging any type of plastic packaging by 2023. Fiber sourced from endangered forests will also be eliminated by 2025.
Buy Now
7. Amour Vert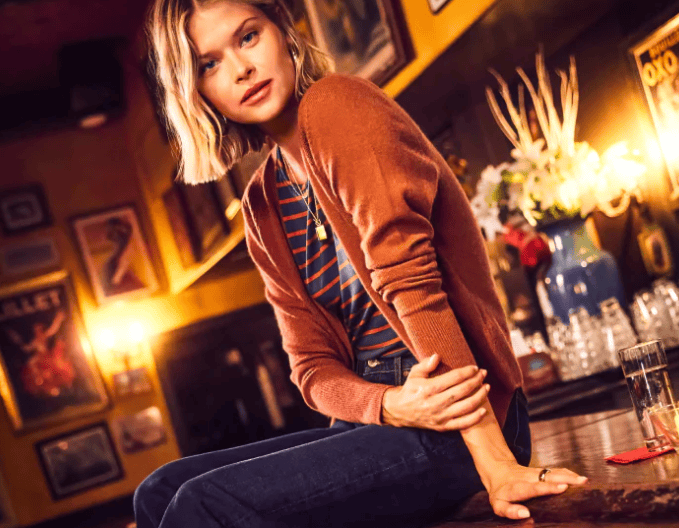 Amour Vert, which translates to "Green Love," is a brand that embodies sustainable fashion. Designed by women and inspired in California, the brand is committed to a zero-waste approach. They produce sustainable women's clothing that exudes bold femininity. Their offerings range from artisan-quality knits to a variety of clothing items made from materials like washable silk and recycled polyester.

The brand's ethos is evident in its tagline, "With Every Stitch A Purpose," emphasizing its commitment to sustainable practices in every aspect of its business operations. This includes the fibers and production processes they use, the treatment of workers, the garment's lifecycle, and its recyclability. Amour Vert ensures that their practices address the complete lifecycle of the garment, from its creation to whether it can be recycled or forced into a landfill.
Buy Now
8. Gucci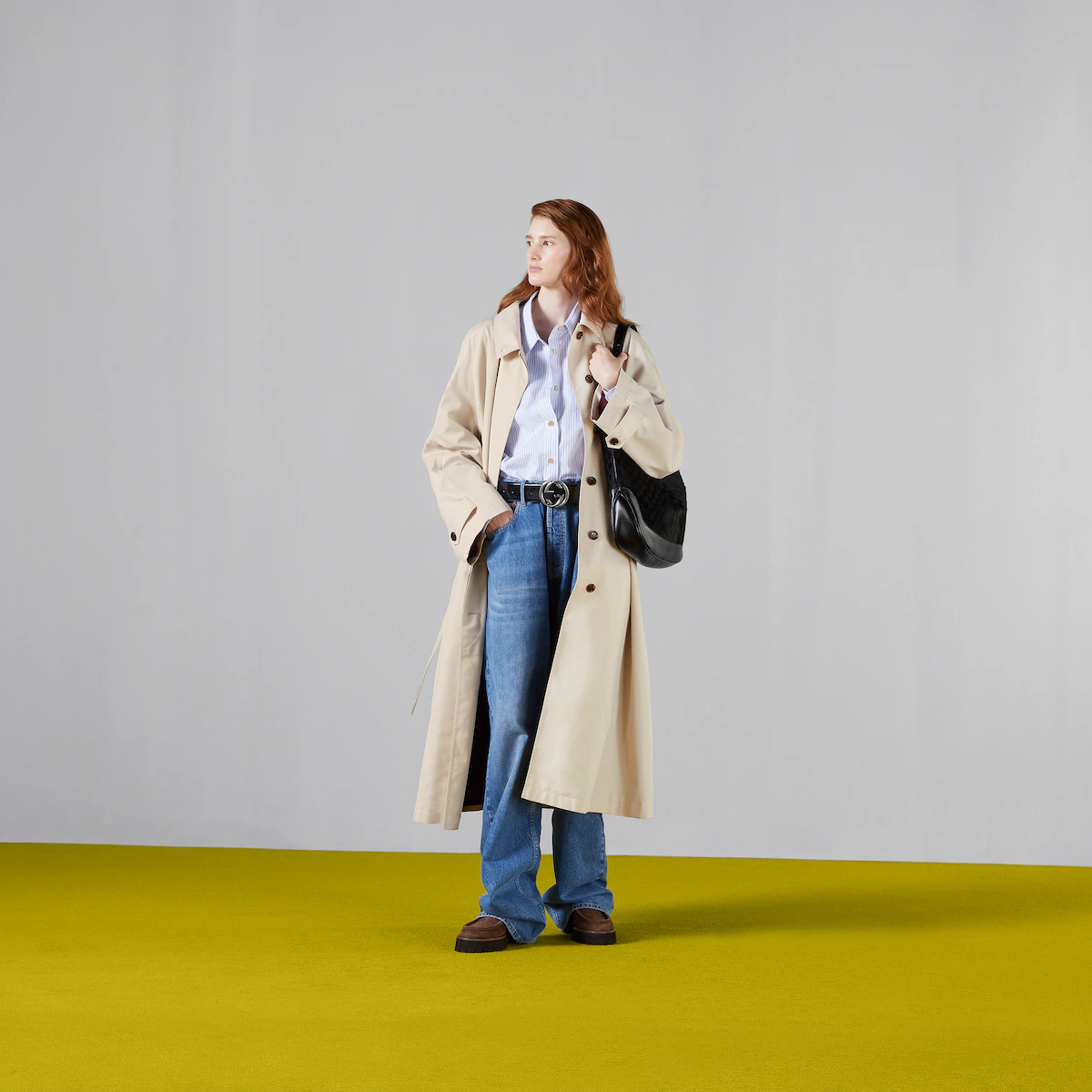 Gucci is committed to minimizing the negative environmental impacts of its methods, specifically concerning waste production, hazardous chemicals, and raw material sustainability. This fashion house was one of the first brands to use ECONYL – a regenerated nylon thread made from fishing nets. 

Gucci Equilibrium features the brand's work to bring positive changes to the fashion industry, including its switch from virgin to recycled plastic in 2015. Pre-consumer fabric take-back programs are designed to maintain a continuous cycle by recovering and recycling Econyl offcuts from Gucci's manufacturing.
Buy Now
9. Kings of Indigo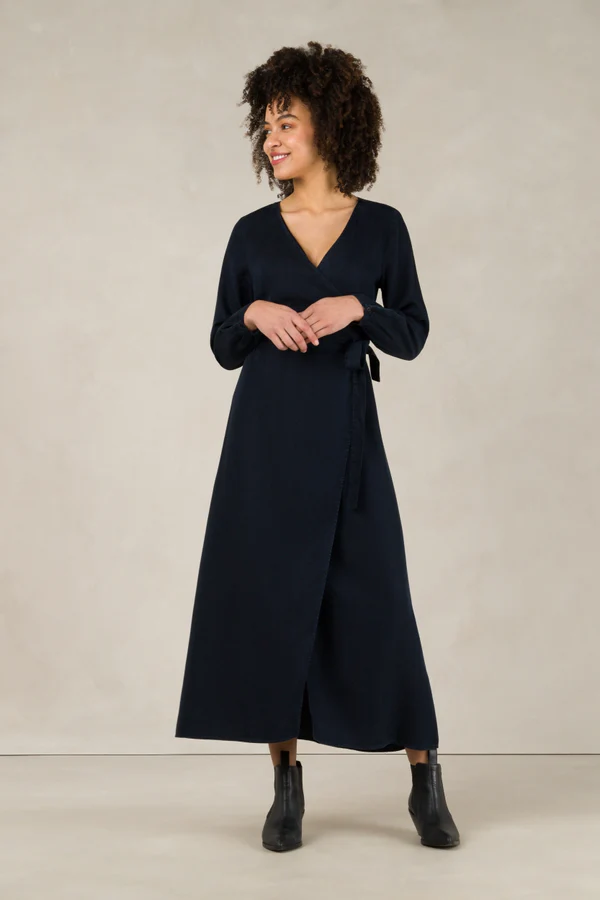 Kings of Indigo is the perfect brand for denim lovers! It uses eco-friendly dyes to color apparel. The garments are made from organic and recycled cotton, making them a premium product. Their designs are attractive, and the fabric is an homage to a time when we didn't add spandex to everything.

Kings of Indigo does not hide anything about its manufacturing process and labels every item with a sticker revealing its eco-friendly properties. Aside from Refibra, they also use wool, PET, and recycled materials. They are also certified by the Global Recycling Standard (GRS). 
Buy Now
Is Nylon Plastic? – The Final Verdict
Nylon fabric is something we can't do without as we use it for various things, especially in the fashion industry. Petroleum produces plastics, and nylon is a byproduct of different plastics. Therefore, nylon contains plastic and is not one of the most sustainable fabrics on the block.
There are several ways to safely dispose of plastic and its by-products since they are some of the most harmful products if mishandled. You can protect your environment by walking down to your local recycling center and asking if they accept nylon as a recyclable material.
In most recycling centers, nylon is recycled along with other plastics. If you still prefer nylon for its feel and durability, you can go for brands that recycle nylon and make their lineup from it. It is a more sustainable way to go about nylon in fashion. Although we would still like you to go for clothes made from organic cotton and other natural fibers, recycled nylon is not a bad choice either. You may try shopping from the above brands for recyclable nylon goods that will make you feel better about the impact you are creating from your cart.
Speaking of impact, have you subscribed to the Ecowiser Chrome extension yet? If not, then here is your cue to do it- you won't only get the most sustainable alternative recommendations to the products you are looking for, but also attractive discount coupons. After all, your pocket and the planet, both deserve to be a little more greener!
Want to read more like this?
Get similar stories and a free sustainability checklist delivered to your inbox.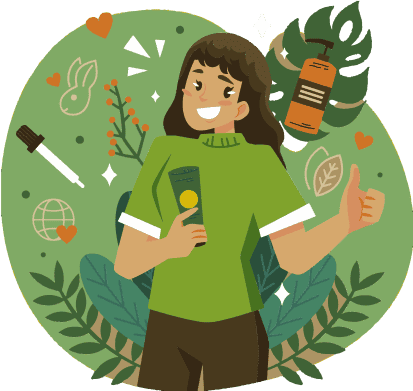 Get similar stories and a free sustainability checklist delivered to your inbox.