Apart from choosing paints for their chic, sleek finish and affordability, people want to opt for non-toxic paints.
Besides the visual appeal, we don't think that paints can be toxic for us. Painting is an exhausting task especially when you are doing it alone. It can become toxic as well, even when the job is finished.
While we know that there is no alternative than to wait till the fumes from freshly painted walls recede, the harmful effects of the chemicals hidden inside the paints start working as soon as you think that you are done. It goes beyond that characteristic fresh paint smell. Even though we have come a long way ever since lead-based paint was banned in the US since 1978, we are still unaware about non-toxic paints.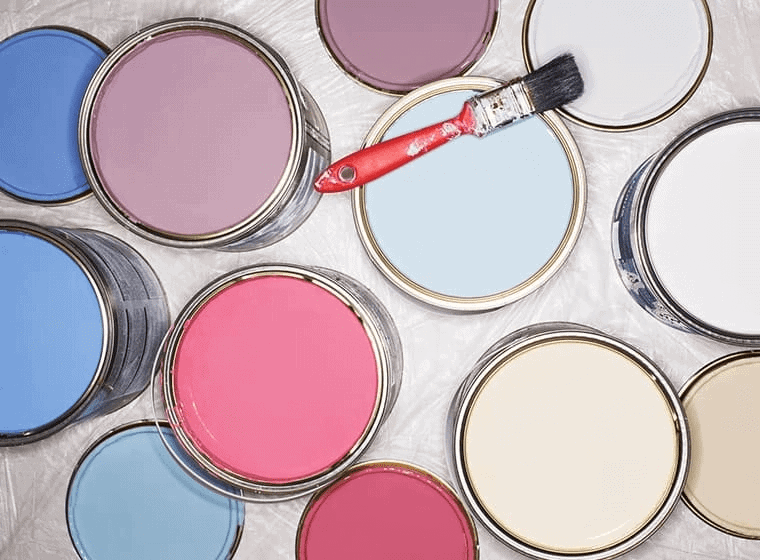 Air pollution is also found indoors, especially due to VOC emissions from painted walls, primers and mattresses. In our previous article update on the best organic mattress toppers and the best natural mattresses, we have already highlighted how VOCs can be bad for you.
Unfortunately, these compounds are rampant in paints. This is why, not only do paints need to low on VOCs, they also need to be safe for babies and pets.
In this article update, we will reflect on the viability of these paints. We will also tell you about the top 8 paint brands you can refer to for a safe, non-toxic and eco-friendly home. The best part about all this is that you don't have to run around like a headless chicken to find low VOC paints. As for the colors, these manufacturers have an expansive catalogue to choose from and are quite affordable. And woohoo, they dry quickly!
What are Non-Toxic Paints?
Genuinely good non-toxic paints are often made from natural compounds and feature plant-derived oils, resins, water, essential oils and natural dyes. Paints classified as non-toxic contain natural minerals such as talc and other materials such as beeswax.
The main feature that sets non-toxic paints a class apart from toxic, standard paints and finishes is the level of VOCs in them. We will describe VOCs briefly in the following sections, but what you should know about them for now is that they are hazardous elements that make indoor air more polluted. Whether a paint is non-toxic or not has nothing to do with application techniques. The problem is the paint itself.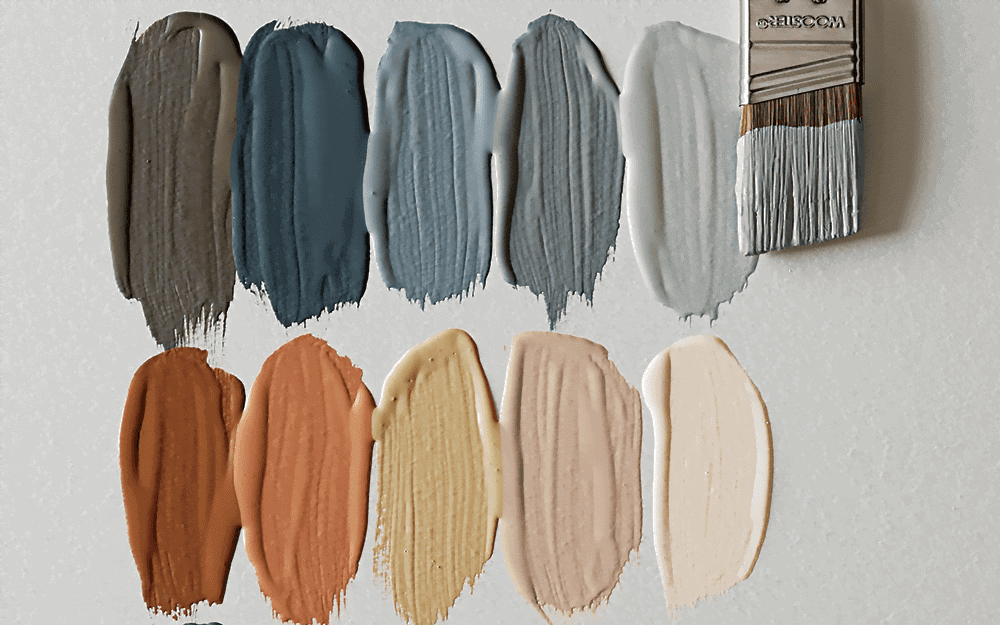 If you have noticed that even after months of moving into your new home, you are welcomed by the smell of fresh paint- it is a cause of legitimate worry and concern. Having children, infants or pets in the house will become more problematic then. The 'new paint smell' is in fact the undesirable emissions caused by the VOCs in the paint. Other products such as paint thinners or strippers also have VOCs.
But isn't classifying paints too far-fetched when they are basically chemical formulations? What is so natural about those colorful, viscous liquids that we should be concerned about besides the fact that they are loaded with harmful VOCs found in flame retardants? By this logic, shouldn't we be doing away with paints entirely and go back to the times of the yore?
A Lesson From Tradition- Painting Walls Sustainably
Fun fact- painting and plastering walls of the house isn't entirely new. In the traditional villages of India- even today, the walls and the floors of the courtyard are plastered with a mix of cow dung, rice husk and lime. This mixture is a thermal insulator, keeping the walls cooler in summer and warmer in the winters.
Another technique was to plaster walls with a paste of lime, sand, coconut water and jaggery. This technique was used by the artists behind the grand and beautiful Kerala Mural paintings. All the colors and pigments employed to paint these walls with graceful, intricate designs were composed of vegetable pigments, flowers, burnt coconut husk et cetera. This was how Indians were combating the charm of VOC-laden paint back in the day. Such wall preparation and painting techniques were extremely common years ago.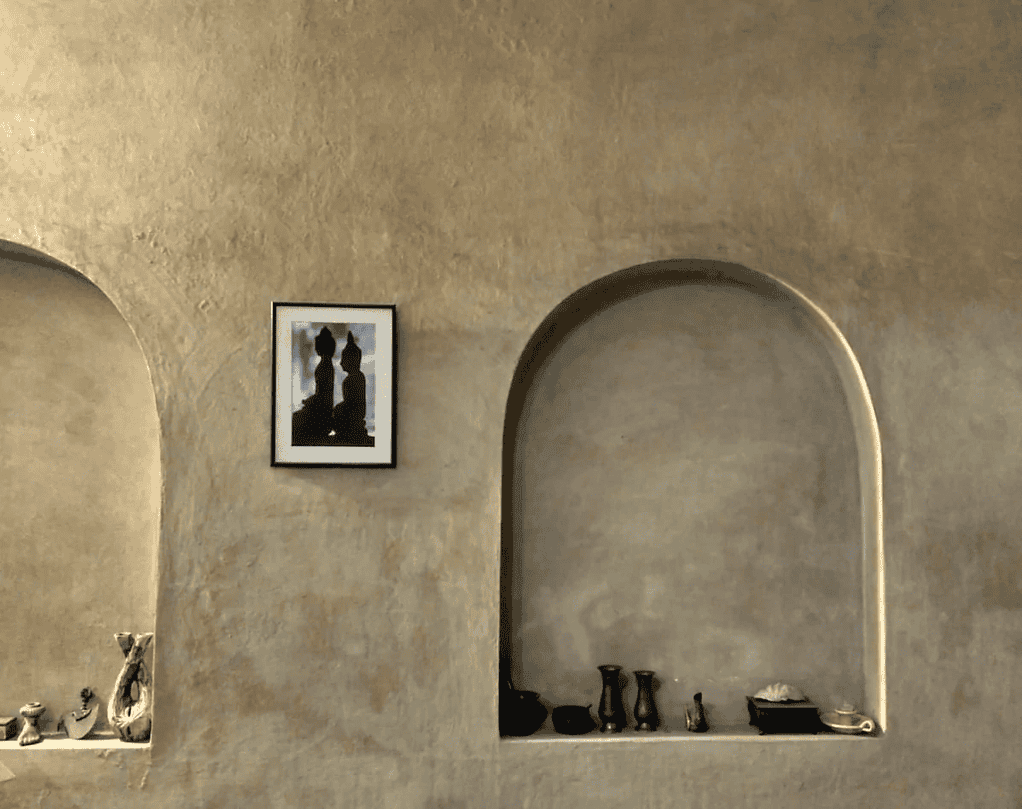 Despite our appreciation for the creativity, let's acknowledge that some of us aren't that creatively blessed or have the time to paint a mural even if we wanted to. We also prefer a much more sleek and plain finish for our walls with a paint that is quite affordable, while making walls, furniture and the floor pop out.
Moreover, preparing the walls ourselves sounds like an exhausting idea which will have us plopping on our mattresses for a good night's sleep even in the day. Isn't going for a readymade paint much more easier, with no disrespect to the tradition, although the latter seems much more engaging and grounding in terms of experience?
What are VOCs?
Volatile Organic Compounds, abbreviated to VOCs are a class of organic chemicals that have an extremely high pressure at room temperature. Despite having the term organic in this mix, most VOCs are man-made chemicals and are found in a lot of items that are meant for our daily use.
According to the United States Environmental Protection Agency, VOCs are industrial solvents and are also emitted as gaseous release from solids or liquids. Some products containing VOCs are flame retardants, chloroform, mattresses (yikes!), paints, lacquers, paint strippers, pesticides, wax, varnish, home and floor cleaning essentials.
Due to their dominant presence in household products and every corner of what is meant to be a safe space, VOCs are a leading source of indoor air pollution. Upon inhalation, these fumes can irritate the nasal and respiratory tracts, causing headaches, nausea, liver and kidney damage. While VOCs are a class of chemicals, they can also contain several chemical compounds that are highly toxic and poisonous.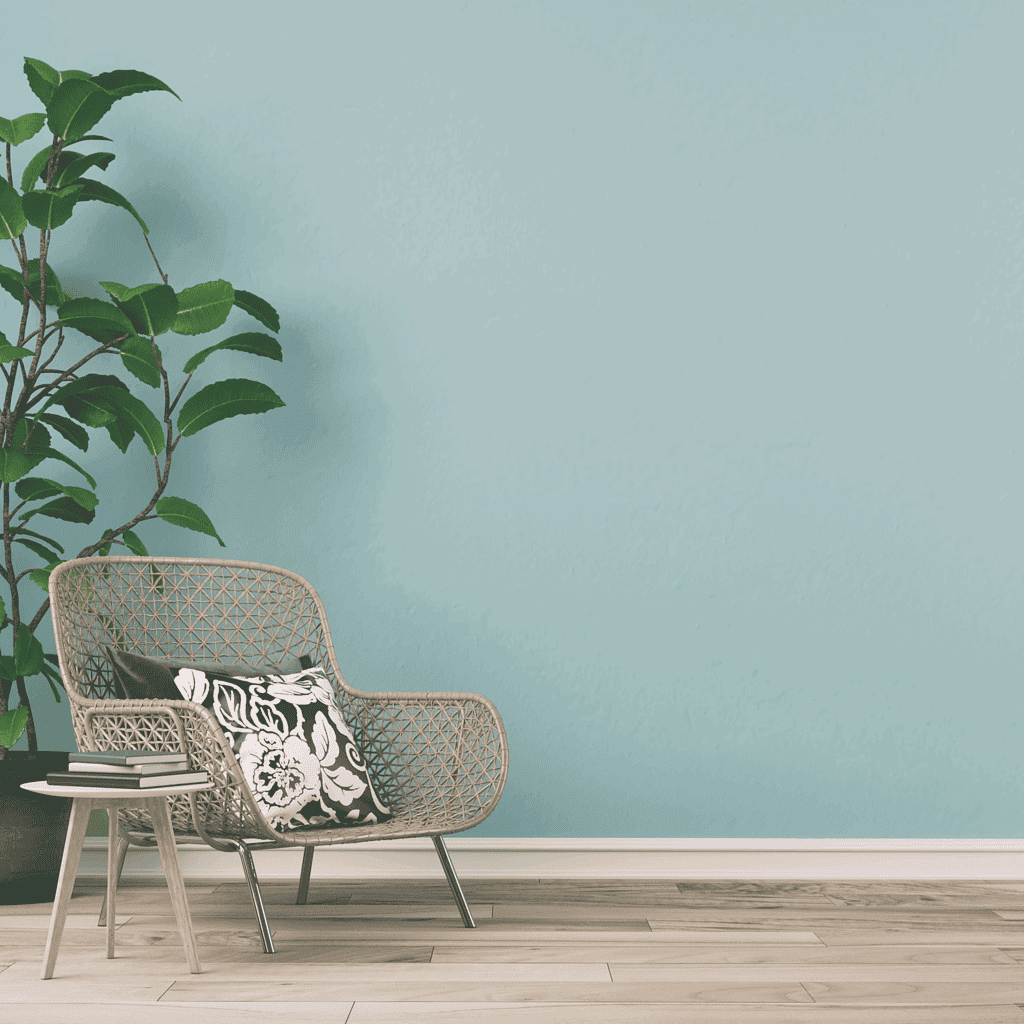 This is why babies, pets, toddlers and infants should not be allowed to be around products containing VOCs. You can try eliminating their harsh effects by avoiding products that feature them. Begin with your mattresses and try to go for options like organic cotton, wool or natural latex and are certified as GreenGuard Gold, Oeko Tex, GOTS or GOLS.
As for paints and wall finishes, you should select low or zero VOC paints. Try shielding your indoors from cigarette smoke, and if you are a smoker yourself, you should smoke outside. Try to store paints and chemicals in a separate area or buy smaller quantities that can be used up immediately so that you won't have to store them for later use.
Why are VOCs Harmful?
The American Lung Association establishes that VOCs have an overall detrimental effect on your health. Chemicals like Benzene, Formaldehyde, Xylene and Ethylene Alcohol are common VOCs. The damage done by these compounds depends on their concentration in the air around you. This is why, no matter how addictive it seems, you should not inhale the new paint smell. If you have recently painted the furniture or the walls, allow the gases to escape by airing the space out and avoiding any contact with it for the first few hours.
VOCs can yield significant health hazards. Exposure to a low concentration over a sustained period can worsen things, culminating into chronic, life-threatening ailments such as cancer, and damage to central nervous system, besides drastically affecting your kidneys and liver.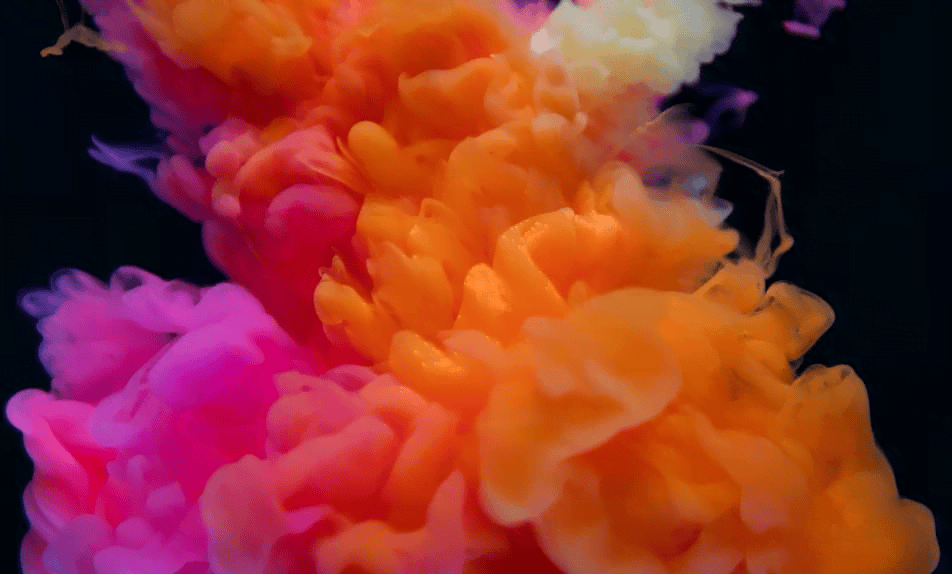 Some acute symptoms of VOC-induced health disasters can be-
headache
nausea
worsening of asthma
coughs
wheezing
tightness in chest.
One can also develop chemical sensitivity after being exposed to VOCs as they can interact with other chemicals circulating within the atmosphere to form more dangerous compounds.
Due to VOCs, indoor air pollution can be about 1000 times higher than the pollution prevailing outside. Owing to these health symptoms, you should try not storing chemicals for a long time. Wear adequate protective gear that insulates you from VOC pollution while painting walls or varnishing furniture or art pieces.
How are Low VOC Paints and No VOC Paints Different?
More people want to opt for paints and coatings that have the least VOCs to skip their ill-effects. These labels sound overwhelmingly positive as they seem to promise adequate protection.
The difference between low VOC and no VOC paints might be negligible. People are confused between them, just like the terms biodegradable and compostable. Low VOC paints and No VOC paints differ in the amount of VOCs they contain. It will be surprising to know that the No VOC label does not mean that the paint is entirely VOC free. But it is still better than low- VOC paints.
Low VOC paints can contain a maximum of 50 grams of VOCs per liter of paint, while No VOC counterparts go up to less than 5 grams of VOCs per liter. Therefore, both the paints contain VOCs, but much lesser than what standard formulations contain.
Even paint brands that feature edible ingredients such as milk casein have some amount of VOCs. This means that even when you are tempted to sample that milk based or 'mostly' edible finishes, you should not do that. Most of all, you should still be vigilant about keeping them away from the reach of babies and pets.
Is No VOC Paint Worth It?
Let's get this straight- No VOC paints are still costlier than standard wall finishes. But they are worth the expense, frankly speaking. Not only do No VOC paints offer you that extra layer of protection, they also limit indoor air pollution as well save you the risk of being subjected to multiple diseases.
Hence, we deduce that No VOC paints are totally worth it as they help improve the indoor air quality tremendously. As nothing is more worthy than attending to what affects you the most, any extra expense which is backed up by facts and research should sound okay. While No VOC coatings are still a teeny bit more expensive, they are also giving you the results.
If we still haven't convinced you on the expense front- think about this. Would it be better to make a qualitative investment that will save you all those future trips to the hospital where you might spend more? Or would you love to keep things the standard way, right when a you can choose a healthier alternative?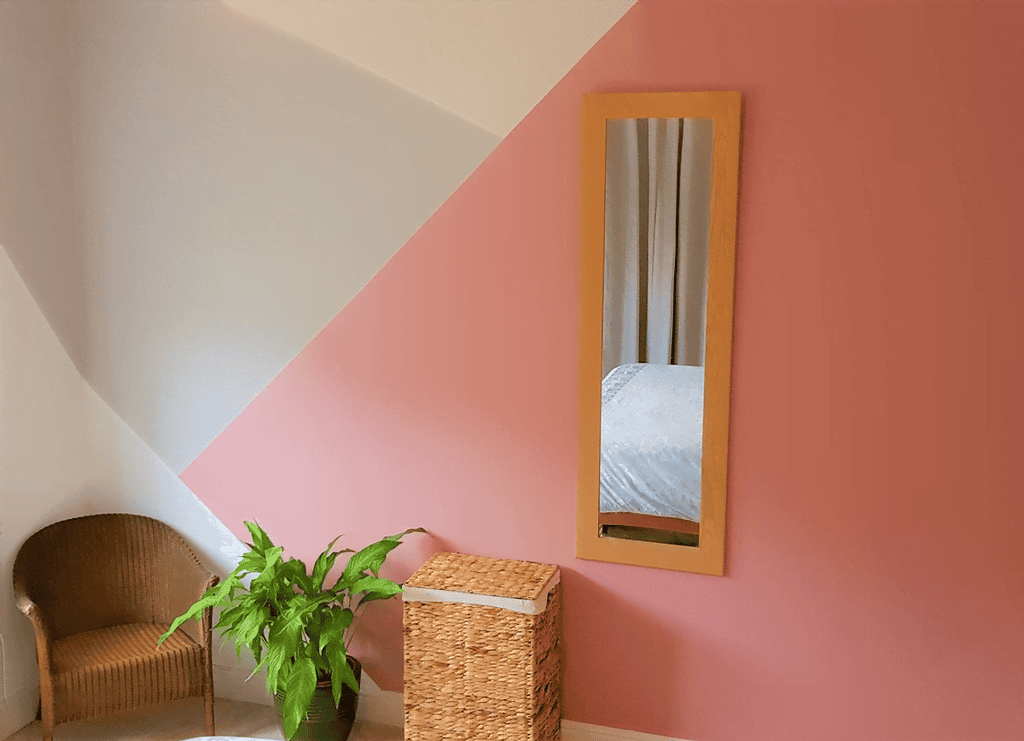 Contrary to the myth, low or no VOC coatings give you the similar amount of coverage as standard paint. And with our list of no or low VOC paints that are relatively non-toxic, you can kick back and relax without worrying if the fresh paint smell is a fresh invitation to respiratory ailments. Plus they are baby-safe and pet-safe too!
Why Should You Use Low VOC, Non-Toxic, Baby-Safe Paints?
There is more than a dirty diaper or a grumbling tummy that is making your baby screech. And no, don't take it like you suck at parenting. Trust us, we all do and we might at some point. But yeah, you can avoid feeling actively shitty by investing in a finish that won't harm your baby. Pet parents can also note this down, because sometimes, four walls and a roof are not sufficient to protect whom you love so dearly.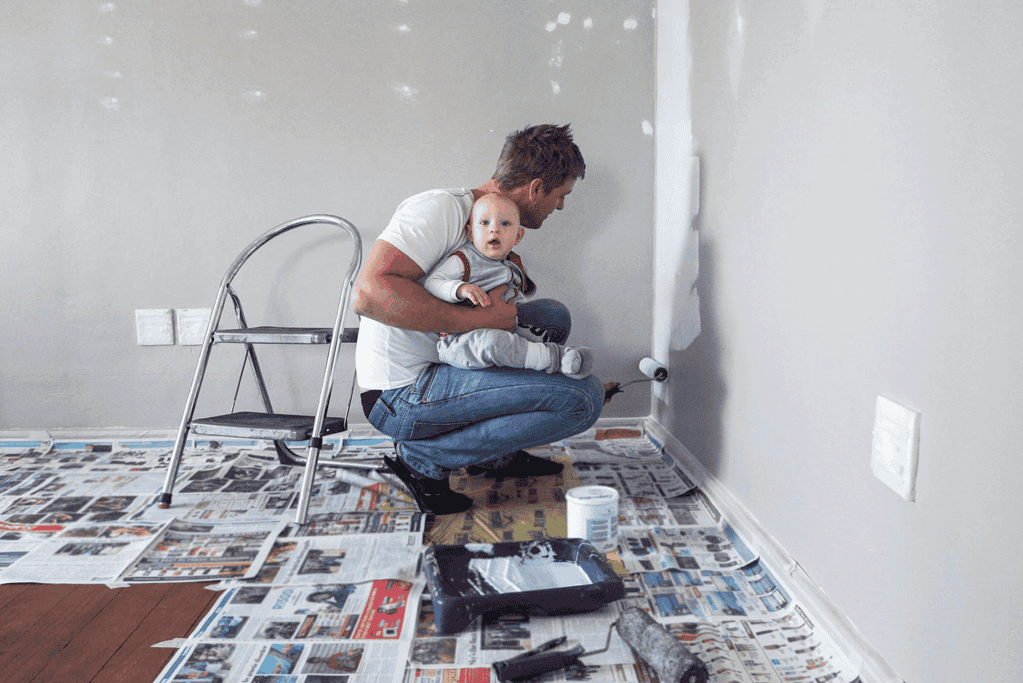 Also, babies and pets are not able to easily articulate themselves about what they are feeling and why. Well, that is until they don't develop language skills or…you are Doctor Doolittle. Using water-based paints is actually good for your baby and your pooch because they are relatively non-toxic.
Some of them are also antimicrobial, but do not fall for it, since that can be pretty deceptive. If you are planning on painting the nursery yourself according to a theme or just a cutesy accent wall, do not let the baby inside for a few hours. Keep babies away from a freshly painted room, because the concentration of the fumes is the strongest and are not detectable in the first few hours.
Standard paints also contain harmful compounds such as lead, besides VOCs. It is good to avoid these substances by going for low VOC or zero VOC paints. You can also prefer painting this extremely delicate zone with milk-based paints and finishes from Anna Sova and Real Milk Painting Co. Make sure that the pregnant mama is not doing these tasks, as exposure to paints and wall finishes is dangerous for fetal development and can cause nausea and dizziness.
Are Eco Paints Baby-Safe and Pet-Safe?
Yes, eco paints that are non-toxic and non-gassing are safe for pets and babies. When your child is suffering from asthma, it will be wise to invest in a low VOC or no VOC coating to control indoor air pollution. When you are trying to paint the kids room or renovating, try to make your interiors as safe as possible. It happens so that pets might lick the walls or eat something off the floor. And this is why you should opt for a paint that isn't toxic.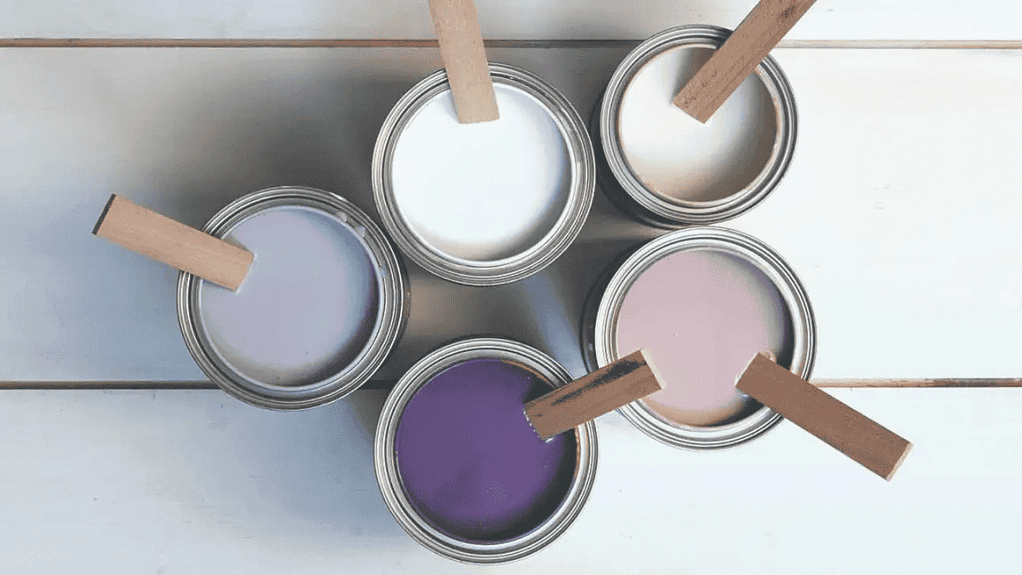 Even pets are the most vulnerable to indoor pollution, like babies. Veterinarians Dr. Alex Crow and Dr. Maureen Murithi advise against using metal-laden paints for the walls as they can lead to pet poisoning. If your pet is showing symptoms like nausea, gastro troubles, breathing difficulties or diarrhea, they might be suffering from indoor air pollution caused due to paints.
Using eco paints that are natural or water-based is great for both pets and babies. These paints will not damage their immune system and will help them breath easy.
8 Best Eco-Friendly and Non-Toxic Paints For Walls
We have rounded up some of the best eco-friendly and non-toxic paints that won't leave you gasping for air. Smooth finishes and maximum coverage is a worry no more as these 8 best paint brands cover your walls and your health needs. All these alternatives are some of the best in the market. If your planning to go all in with paints and finishes, these options will be great to begin with!
Clare Paint
One of the first and the best choices among the available non-toxic paints is Clare. If you are looking out for pristine shades that will make your interiors and exteriors pop out like never before, this non-toxic brand is Greenguard Gold certified, which means that it contributes to healthier indoor air.
Besides this, Clare offers paste and peel paint swatches, if you are still skeptical about how the shade might look on your walls. Clare paints also come in fun-sized quarts for your mini projects. Visit their website here, for more information!
One of the most baby-safe and pet-safe options on this list, Benjamin Moore Aura offers a premium range of paints with their exclusive Color Lock technology. What makes this brand so special is its commitment to transparency and environmental responsibility.
Benjamin Moore sell their products in their own stores and not franchises, which also makes your choices socially responsible. You can find a Benjamin Moore store in your own locality.
As for the products, the paints are mildew resistant and excellent coverage in a few coats of paint! Check out what we are talking about, here on the brand website!
Sherwin-Williams has one of the best range of muted tones that are pretty versatile. With these finishes, you can improve the indoor air quality 'one at a time', just like what the brand says.
The paints have an acrylic base and are quite durable. We say that this one is a good investment. Greenguard Gold certified, mold and mildew are the least of your concerns when it comes to using Sherwin-Williams finishes. They also offer peel and stick color samples, just like Clare!
ECOS
If you are looking for eco-friendly paints that are smooth like butter, go for ECOS. These water-based paints do not gas off those toxic fumes that might inhibit your health. Besides being Zero VOC, ECOS finishes do not contain polyurethane and are great at covering the maximum area with minimum coats.
The best thing about ECOS is its transparency about the formula, which indicates that it is one of the most reliable, 'green' brands in the market. With 60 beautiful, timeless hues in their color library, opt ECOS for the most healthy results.
Graham & Brown is perhaps the second-oldest in this list after Benjamin Moore. One of the most reputable and chic eco-friendly paint brands, the formula is non-toxic and is available in matte emulsion, gloss, glitter and metallic finishes.
With a variety of looks and colors to choose from, you can be assured of the quality and sustainability. Responsible, helpful and eco-friendly, there aren't many reasons to deny that Graham& Brown is one of the best for your home!
The company's founder Whitney 'Anna' Walker is reputed for her knack for all things environment-friendly and safe. The namesake brand is famous for clean and green home products-from GOTS certified textiles and bedspreads to candles and sanitizers, Anna Sova is committed to reducing the global carbon footprint. The brand's food paint literally smells like milkshake.
The formulation carries up to 96% food based ingredients and is one of a kind. Made of food grade bamboo cellulose fibers and preservatives that are used in foods like chocolate, you don't need to worry about harmful VOCs again.
Speaking of milk-based paints, The Real Milk Paint Co. produces premium non-toxic paints that are versatile and eco-friendly.
Available in 56 colors, you can grace your walls without fussing about toxic fumes. The formula is made with 100% organic ingredients and comes in powder form. These paints are baby-safe, pet-safe and are biodegradable as well as compostable.
If you are looking for quality, style and purpose in how you paint your home, you should go for Earthborn Paint's range of wall finishes.
The brand proudly proclaims (as they should) that they are the first recipients of the EU Ecolabel certification which ensures that these paints and finishes are safe for use and you can breathe freely around them as they are made of organic and environmentally safe ingredients.
Earthborn Paint finishes have enjoyed a massive popularity and credibility among customers. You should totally check out their Classic range that has their signature shades, Claypaint finishes and 12 Modern country colors that will give your walls a brilliant pop of color without being harmful for you!
What Do We Have to Say About Non-Toxic Paints?
Our verdict about non-toxic paints is simple- they are worth it as they have a low concentration of harmful compounds. But, as with other things, you need not fall for what the labels claim. Take your time to plan things out. And by that we mean if you really think if it's worth it, in your budget range and offering you everything that standard coats do.
Some of the paints on the list might not be available at your regular hardware and paint store. But you can always refer to their websites, or find a local store that sells these coats, primers and finishes. Opting for such non-toxic paints might prove worth the cost, as they are brilliant alternatives that will prove to be more worthy than what is clearly more harmful.
For more choices and listicles like these, you can sign up for our Chrome extension and our free checklist!