There are days and times when you have to snuggle your little one close to you, maybe because they are crying or simply because they refuse to be put down or you have errands to run. Babywearing is an age-old tradition that allows people to carry their baby in a sling or carrier. This practice has proven scientific benefits and has been shown to deepen parent and child bonding.
In recent years, babywearing has gained tremendous popularity. However, given the plethora of options, choosing suitable eco-friendly baby carriers for your child often becomes confusing. For this, we have got you covered! In this article, our research team has compiled a list of the top 4 eco-friendly baby carriers you can choose from without worrying about the planet or your baby!
Top 4 Eco-Friendly Baby Carriers
Does your parenting choice make a difference when it comes to sustainability? Yes, it does. As our quest for environmentally friendly products rises with the rising environmental issues, parents are also becoming more conscious. One green parenting essential for your newborn is eco-friendly baby carriers made using sustainable materials that are safe for the environment and your baby!
1. Nature Baby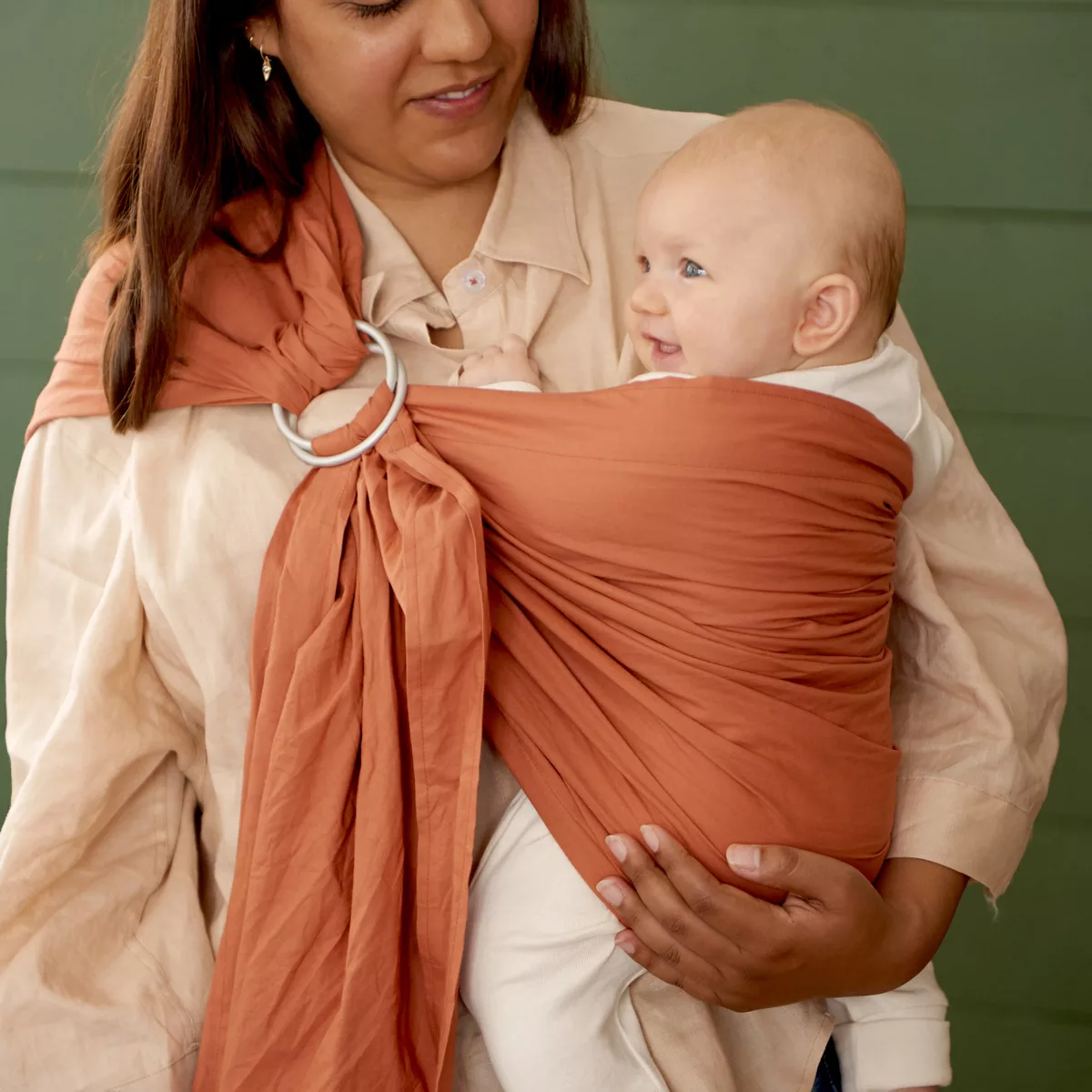 Nature Baby's eco-friendly baby carriers have a traditional design that has been around for centuries in many communities. This versatile and organic baby carrier sling is made from the finest GOTS-certified cotton to ensure your baby is not exposed to harmful substances. It is equipped with sturdy and lightweight aluminium rings that are specially strength-tested.

Price: $99.95

Badges: Certified Organic, Sustainable Materials

Certifications: Global Organic Textile Standard (GOTS)

Product Features: Made with 100% GOTS-certified organic cotton, suitable for newborns to approx. 18 months, holds up to 13kg, adjustable ring sling, traditional baby carrier.

Buy Now
This eco-friendly baby carrier allows you to carry your child from birth in a way that helps convenient breastfeeding. The design permits you to carry your baby most naturally, ensuring it does not hamper the developing infant's spine and hips. You don't have to worry about the shrinkage of the fabric, an inherent property of cotton fabrics, as these eco-friendly baby carriers have been pre-washed to minimize shrinkage.
2. Weego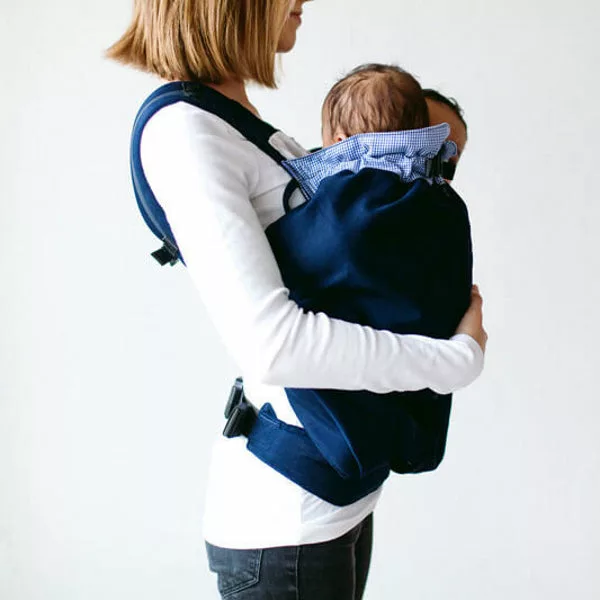 This is one of the top-rated products and a must-have green parenting essential for the parent of twin newborns with a unique double-pouch construction. The Weego TWIN Baby Carrier allows you to carry and comfort both twins at the same time. This mimics the movement they were used to in the womb and provides the warmth and familiarity of a parent's voice that newborn twins crave. 

Price: $169.00

Badges: Low Waste

Certifications: OEKO-TEX® Standard 100

Product Features: TWIN baby carrier, grows with the baby/suitable for pre-mature babies, waist extension and plus sizes available, made with 65% cotton and 35% polyester.

Buy Now
This baby carrier is suitable for a premature baby. With these eco-friendly baby carriers, you can have your hands free to do daily tasks like taking walks, preparing meals, or browsing social media. The Weego baby carriers are completely safe and free from harmful substances that can cause allergenic. Every fabric used in this product adheres to the Oeko-Tex Standard 100, Class 1 for baby products. The zippers, buttons, and snaps are of the highest quality and are certified by YKK ® and the Oeko-Tex Standard 100, Class 1 for baby products.
3. Ergobaby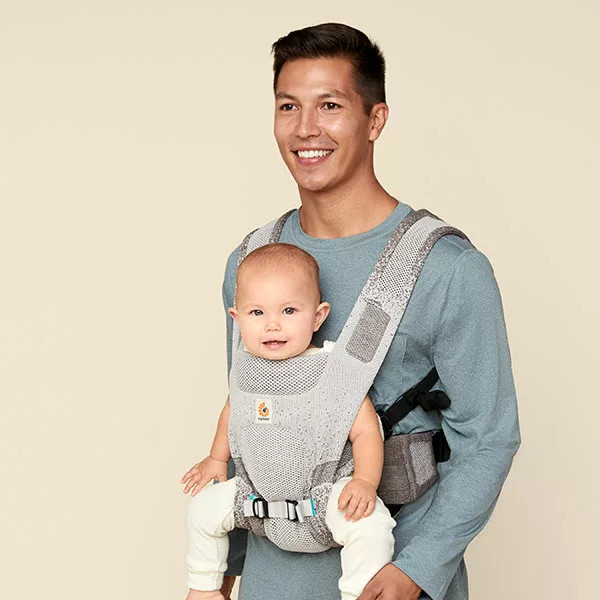 Ergobaby is a company that designs and manufactures innovative and ergonomic baby products. They offer a range of eco-friendly baby carriers, strollers, and bouncers. With a variety of structured carriers to choose from, including all-in-one models, you can find the perfect fit for your baby as they grow from newborn to toddler.

Price: $249.00

Badges: Sustainable Materials

Certifications: Global Recycled Standard (GRS), OEKO-TEX® Standard 100

Product Features: Made with 87% GRS-certified recycled polyester and 13% nylon

Buy Now
When it comes to baby carriers, Ergobaby pays attention to practical details that make all the difference. Their carriers feature comfortable padded shoulder straps, convenient side pockets, privacy hoods, and lumbar support waist belts. We highly recommend their Aerloom baby carrier, crafted using GRS-certified post-consumer recycled polyester yarn. To minimize waste, it is produced in limited quantities. Some Ergobaby carriers have also received OEKO-TEX Standard 100 certification, ensuring they are safe and free from harmful substances.
4. MiaMily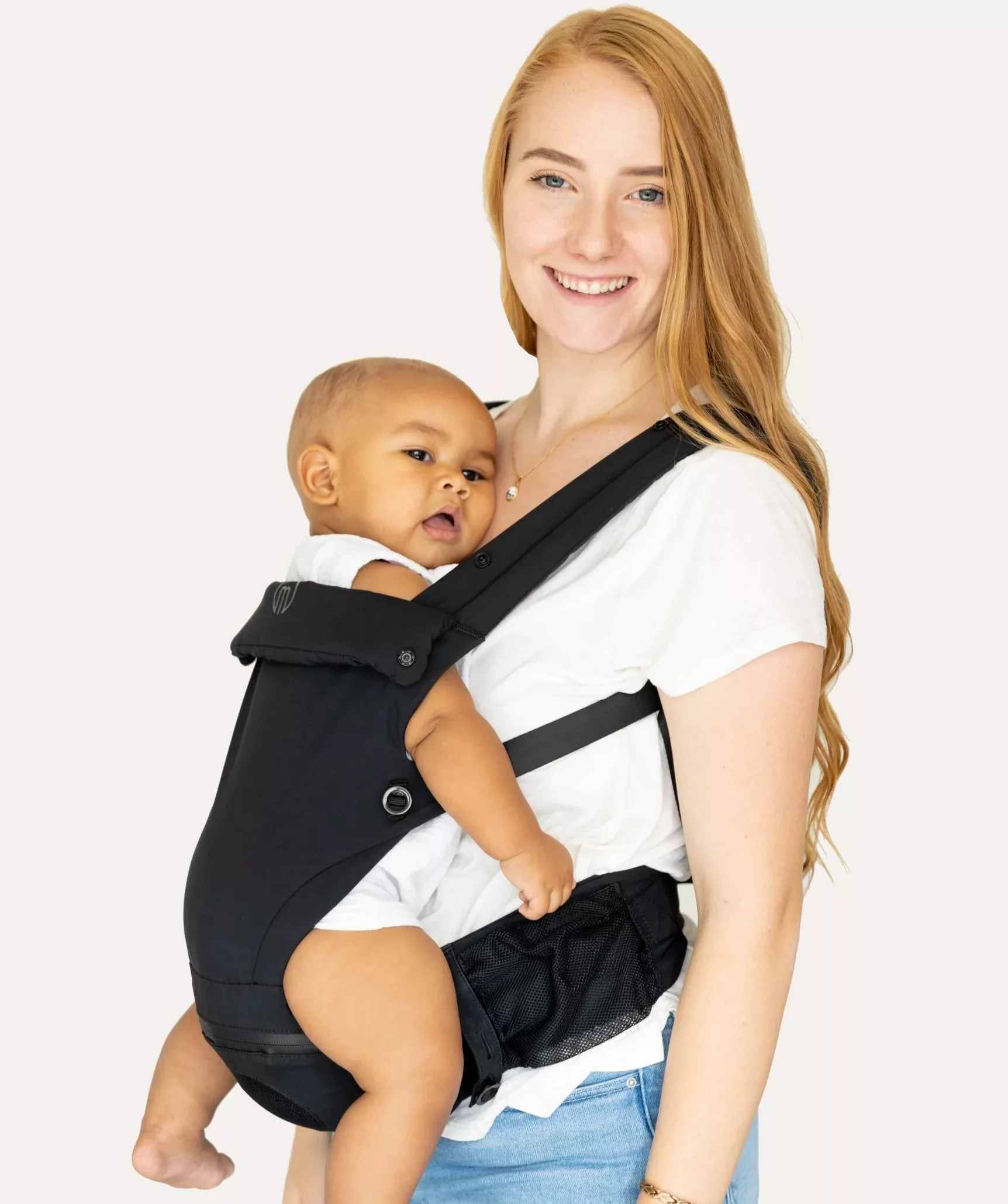 Made by a Swiss company, this baby carrier is the world's first compact inflatable baby carrier that can be reduced to the size of a makeup bag! The HIPSTER Air is both practical and efficient and designed to reduce bulk and is ideal for parents who travel frequently. Despite its small size, it provides optimal comfort and safety for your baby. 

Price: $141.00

Badges: Sustainable Materials

Certifications: n/a

Product Features: Made with 100% recycled plastic

Buy Now
This carrier is equipped with a special valve that allows parents to easily adjust the firmness of the hip seat for both themselves and their baby. There's no need to remove the carrier, seat, or baby to make these adjustments. When it's time to store the carrier, the seat quickly deflates and folds into a built-in storage pocket. Plus, it's made with 100% recycled plastic, making it an environmentally friendly choice.
Unlock Your Savings with Exclusive Offer Coupons
Save big while shopping for sustainable products! Grab your exclusive coupons today!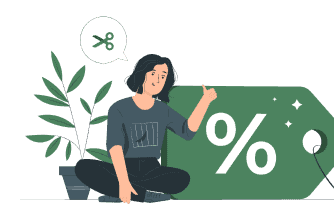 Why Choose Sustainable Baby Carriers?
Choosing sustainable, eco-friendly baby carriers offer multiple benefits. Environmentally, these carriers reduce the overall environmental footprint through the use of eco-friendly and ethically sourced materials, leading to lower resource consumption and often biodegradable (organic cotton) or recyclable products (recycled plastic or polyester). The carriers offer health benefits for babies by avoiding harmful chemicals and providing breathability and comfort through well-designed, ergonomic features that do not hamper the infant's development.
On the economic front, eco-friendly baby carriers are cost-effective in the long run due to their durability and longevity, offering potential resale value and minimizing the need to purchase multiple carriers over time. Plus, the ergonomic design provides total comfort for the parents while carrying the child. Therefore, opting for eco-friendly baby carriers promotes a healthier planet, a safer and more comfortable experience for infants, and economic efficiency for parents.
Factors to Consider When Choosing a Sustainable Baby Carrier
Experts believe that the best eco-friendly baby carriers are the ones that are safe, comfortable and practical. You would want to invest in something that fits your body and lifestyle and that you can use and adjust well. Make sure that the fit and adjustability are perfect. The baby should rest comfortably on your chest – no slumping down, and you should be able to kiss the top of your baby's head. The panel should not reach above the baby's head, and nothing should cover their face.
Always make sure to check the age and weight recommendations before making a purchase. Buy eco-friendly baby carriers that are comfortable to use; otherwise, they will likely end up in your storeroom. Remember that practicality is everything. You don't have to spend unnecessarily on fancy stuff. Consider your lifestyle and how long you plan to wear your baby. This will help you choose the right type of eco-friendly baby carrier. For more information, check out the T.I.C.K.S Rules For Safe Baby Wearing.
FAQs
Is the Ergo baby carrier non-toxic?
The material used in making this eco-friendly baby carrier is an anti-microbial technique that is non-leaching, non-toxic, and non-irritating to the skin, making them ideal for even the most sensitive babies.
How long can a baby stay in a carrier?
Although there is no set time limit for carrying your baby in a carrier, it's essential to be aware of potential safety and developmental risks associated with prolonged use. These risks may include suffocation, positional asphyxiation, overheating, hip dysplasia, and container syndrome.
Conclusion
Opting for eco-friendly baby carriers is a conscious decision that safeguards the environment and nurtures a healthier, safer future for our little ones. By choosing carriers made from ethically sourced, environmentally friendly materials and manufacturing processes, we contribute to a more sustainable world.
We encourage readers to do further research and invest in sustainable baby products, making informed choices that align with your values and prioritizing your child's welfare and the preservation of our planet. In doing so, we collectively foster a brighter, greener tomorrow for future generations, including your little one!
Want to read more like this?
Get similar stories and a free sustainability checklist delivered to your inbox.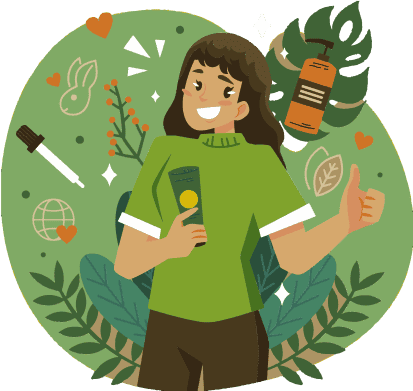 Get similar stories and a free sustainability checklist delivered to your inbox.