There is a multitude of herbal medicine books written by bona fide experts and it can become quite a task figuring out which ones to actually follow. Nature is one of the most powerful healers out there providing us with a plethora of remedies from essential oils to ayurvedic medicines.
If you are someone who prides themselves on being environmentally conscious and open to experimentation, then herbal medicine will definitely pique your interest. It is versatile, eco-friendly and a wonderful hobby to take up. The sense of fulfilment you could get from growing your own herbs and preparing your own remedies is unparalleled.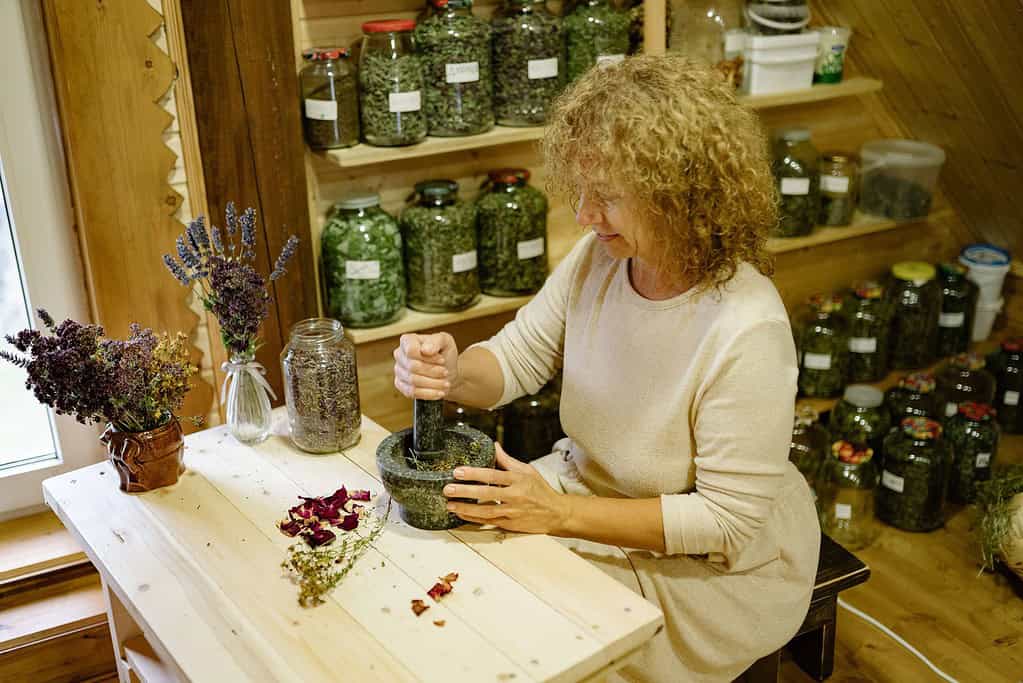 Let's dig deeper into why exactly owning herbal medicine books is beneficial and which all books you should definitely read.
Why Study Herbal Medicine Books?
Don't you just love the thrill of discovery and the scent of fresh papers as you casually flip through books in hopes of learning something new? Browsing through a herbal book is like opening a treasure trove of information and fun recipes. It is filled with unique herbs and suggestions that you cannot help but implement!
Herbal books will incentivize you to rush to your garden and find new herbs, search for different ways to use medicinal plants you may have access to, plant new herbs in your garden, and cook up different remedies for specific ailments. You can't help but feel like an alchemist brewing up cool recipes!
Herbal medicines are a natural and detoxing remedy that helps in improving one's immune system, preventing colds, battling coughs, helping with sleep, helping with stress and so much more. While I am not telling you to completely forsake western medicines because, at the end of the day, they are necessities, it is definitely worth trying herbal treatments for a healthier lifestyle.
Herbal medicines are a wonderful supplement and you can delve into everything from stress management to reproductive health. Again, it is important to take herbal advice from trusted sources which is why we are here to help out by only providing the best recommendations.
Plus, you can also discover the joy of gardening by planting different herbs in your garden like elderberries, elderflowers, goldenrods, dandelions, hibiscus, borage, lemon and more.
As to why herbal medicine books are important. First of all, they ensure that all the information you are getting is authentic and genuine advice. Relying on the internet is not the best idea. Information may come from people who are not as well read on the topic.
Secondly, these herbal medicine books are carefully curated to meet specific needs. If you are a beginner, they perfectly guide you on the steps to follow, the ingredients you require and more. It is all the information you require bound in one book. Surfing the internet can only give you bits and pieces of incomplete information from here and there.
Finally, there is something inherently therapeutic about going through a book peacefully, flipping through the pages to find new cures and herbs and using the recipes to make remedies. For those of you who love living healthy, nothing beats reading books to get your life together!
If you are a beginner try out introductory books that give a nice holistic overview. As for those of you who want herbal books on specific topics and those which require more advanced knowledge, we also have recommendations available for you!
We recommend buying herbal books from POCs and the less privileged. Buying from indie bookstores is definitely the way to go. You can even surf through Bookshop which provides independent sellers 10% and IndieBound which allows you access to local bookstores. Another tip we have is surf through Amazon. Once you find a book you like, go to the independent seller or small business which provides this book!
8 Best Herbal Medicine Books
500 Time-Tested Home Remedies And The Science Behind Them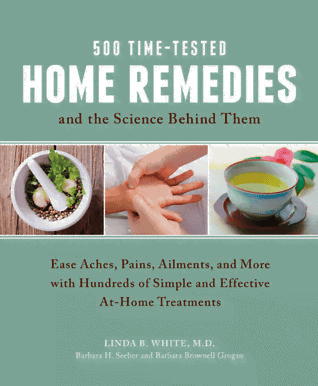 500 Time-Tested Home Remedies is written by Dr. Linda B. White, Barbara H. Seeber, and Barbara Brownell Grogan who are all experts in the field of natural remedies providing you with recipes for holistic medicines.
This book is especially useful for beginners as it is easy to follow, informative, and gives straightforward steps. It is timeless and provides you with treatments for everything from insect bites to heart health remedies.
Moreover, most of the recipes have affordable ingredients, are safe to use, and are also readily available! For instance, some of the remedies in it are dabbing on teat tree oil to clear up acne, gargling with sage and thyme tea for treating a sore throat, engaging in mindfulness exercises for weight loss, eating chia seeds to treat hay fever, using calendula salve for diaper rashes, using coconut oil to heal dry skin, lifting one's mood with a gratitude journal, using elderberry syrup for influenza and applying aloe vera gel and peppermint essential oil for sore muscles.
Adaptogens in Medical Herbalism: Elite Herbs and Natural Compounds for Mastering Stress, Aging, and Chronic Disease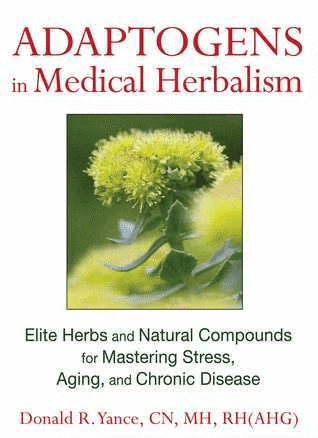 Adaptogens in Medical Herbalism is written by Donald R. Yance and is based in science. It is a herbal medicine book that consists of nutritional programs to manage stress, improve energy, prevent any degenerative diseases, and age in a healthy manner. The herbal medicine book delves into how adaptogenic herbs work at the cellular level to enhance one's energy production and subdue the pro-inflammatory states associated with degenerative diseases.
This book consists of custom adaptogenic blends created by Donald R. Yance for the immune system, cardiovascular health, thyroid function, brain health, and cancer treatment support. It is definitely credible information as the information provided is based on more than 25 years of clinical experience practicing on thousands of patients. It has more than 60 monographs on herbs and nutritional compounds.
Yance explains perfectly the way endocrine health, hypothalamic pituitary adrenal axis, thyroid function, and stress are correlated. He lays special emphasis on the importance of spirituality, diet, and exercise as an addition to herbal treatments.
Peterson Field Guide to Medicinal Plants and Herbs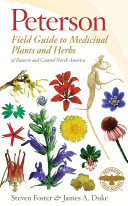 Written by Stephen Foster and James Duke, Peterson Field Guide to Medicinal Plants is a must-have. The authors delve into how herbal medicines are essential supplements and sometimes also act as good alternatives to prescription drugs. Duke and Foster have a combined experience of over 100 years and have used the knowledge they have gained to compile this guide. They identify key traits, habitats, uses, and warnings for more than 530 of the most important medicinal herbs in eastern and central United States and Canada.
The book contains more than 700 images, and has an organization by the colour system and simplified warnings making it essential for beginners!
Herbal Recipes for Vibrant Health: 175 Teas, Tonics, Oils, Salves, Tinctures, and Other Natural Remedies for the Entire Family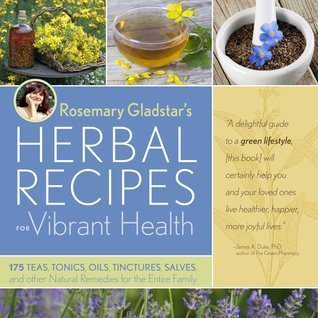 Rosemary Gladstar's herbal medicine book promotes vibrant health, and radiant beauty, provides recipes to soothe everyday ailments, ease persistent stress, has natural cures for dry skin, infant colic, colds, insomnia, and much more. This book has 175 certified therapies and herbal remedies which are extremely easy to prepare and also safe for children. It provides good alternatives to prescription drugs and inspires you to nurture yourself and those you love.
A Handbook of Native American Herbs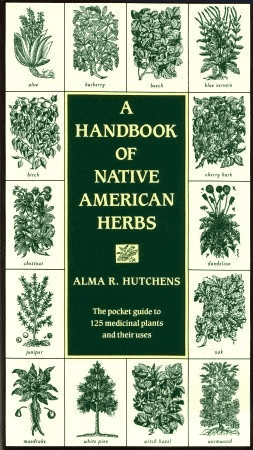 A Handbook of Native American Herbs is written by Alma R. Hutchens and provides very detailed descriptions of 125 of the most useful herbal medicine plants found commonly in North America as well as directions on how and what to use them in, remedies for ailments, and few notes on the herbal traditions of other lands and cultures. There are entries on folk medicine such as echinacea and slippery elm and also entries on commonly found herbs such as parsley, thyme, and pepper.
The Gift of Healing Herbs: Plant Medicines and Home Remedies for a Vibrantly Healthy Life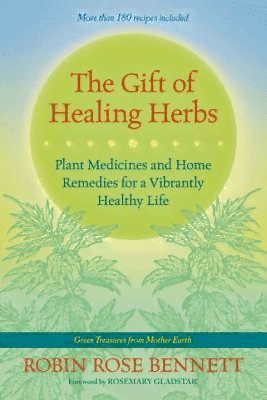 Robin Rose Bennett, the author of The Gift of Healing Herbs is a well-respected urban herbalist and this book guaranteed will appeal to all herbalists, naturopaths, witches, and healers with its engaging tales, empowering snippets and heartfelt meditations and rituals. It consists of 180 recipes that are easy to understand and helps readers on a physical, emotional and spiritual level.
The Gift of Healing Herbs is divided into three parts. The first part delves into health and causes of illness, the second consists of information on all the physical systems of the body and the herbs that tonnify them. Finally, the third part consists of recipes for brews, teas and steps to incorporate herbs into our daily lives.
This herbal medicine book also comprises several prayers, meditations and rituals that offer spiritual and physical insights into the relationship between our bodies and the elements: Earth, Air, Fire, and Water. We 100% recommend reading this book as it also consists of personal stories, case histories, and memoirs so not only is it instructional, but it is also inspiring.
The Business of Botanicals: Exploring the Healing Promise of Plant Medicines in a Global Industry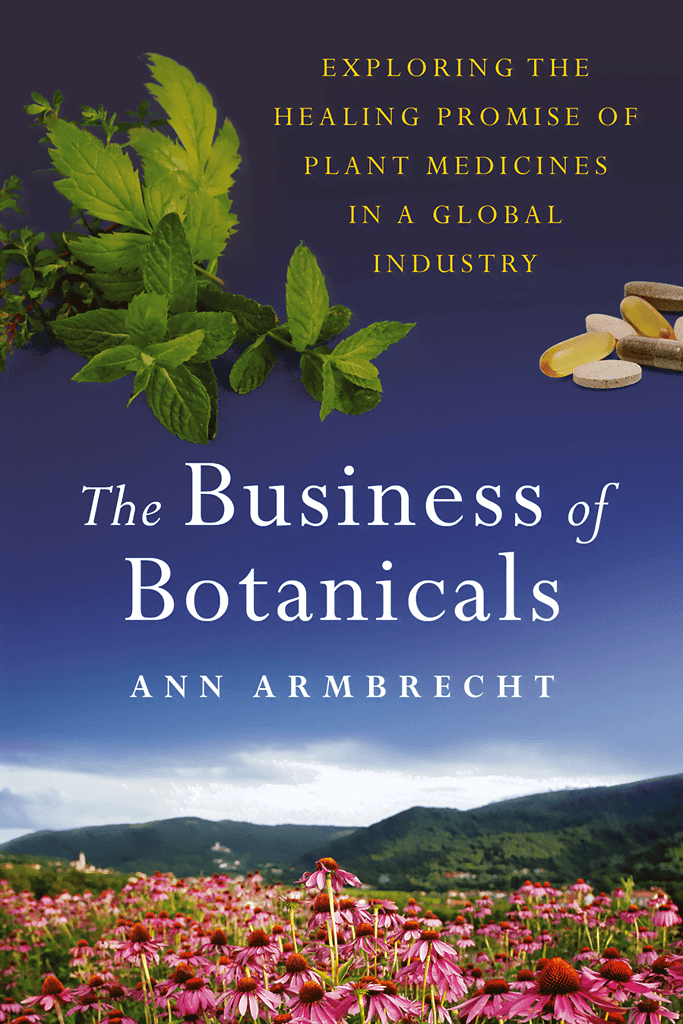 Written by Ann Armbrecht Forbes, The Business of Botanicals is an enthralling and fascinating investigation into the global herbal supplements and products industry. It questions whether the industry truly delivers on its healing promise to consumers, suppliers and the environment.
Not only is herbal medicine an ancient practise to heal the body, it has now become a booming 21st century industry. In the year 2019, consumers spent a whopping 9 million dollars on herbal supplements. Even then, unfortunately, not many are aware of how these herbs are produced and processed and sold.
Ambrecht being the director of the Sustainable Herbs Program of the American Botanical Council, provides necessary in-depth insight into the inner workings of these seemingly complicated industries with information on smaller stakeholders such as farms where herbs are harvested by hand to larger stakeholders like industrial production fields where herbs are harvested by combines and even wild collectors who gather herbs using traditional methods.
The author looks into whether health benefits are really preserved when production is done on such a large scale involving so many big industries. She did so by collecting several stories from different people in different places. Some of these include, a big industrial facility situated in New Jersey that produces herbal supplements in a factory as big as a football field, a medium sized herb processing company situated in Poland struggling with implementing tough fair trade certification standards and a farm in Vermont with a mission to build a network of herbalists committed to only buying organic and domestically grown herbs for their products.
It also includes stories about an eco-friendly herb company dedicated to protecting endangered hornbills in India by creating a market for fruits growing on bibhitaki trees in which these birds reside and more. This book is truly one of a kind as it examines the interconnected web of the global herb industry.
While not necessarily being a herbal medicine book with tips, recipes and ingredients, this is a must read for all those interested in herbs as it provides important insight into how exactly this industry works and how to look out for exploitation within the industry.
The Modern Herbal Dispensatory: A Medicine-Making Guide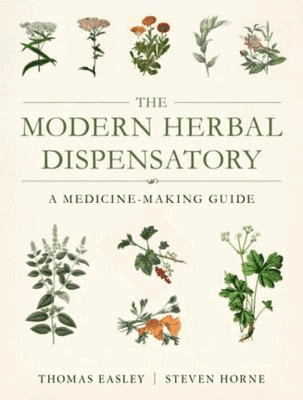 Written by Thomas Esley and Steven Horne, this is one of the best herbal medicine books and is a comprehensive, full-color guide providing an extremely detailed and easy-to-follow collection of instructions for making and using around 250 herbal medicines at home. This book is perfect for those who want to indulge in consuming herbal medicines but are frustrated and discouraged by the high prices of commercial herbal products. Instead, by following these easy recipes, you could make those preparations while also being cost-effective.
All the information one may require on harvesting, preparing, and administrating herbs in various forms including fresh, bulk, dried herbs, capsules, extracts in water, alcohol, vinegar, glycerin, oil, essential oils, and flower essences are all compiled in one place. This herbal medicine book also looks into various topical applications of herbs like salves, lotions, poultices, tooth powders, ear drops, etc. There is also an entire chapter on herbal hydrotherapy.
This herbal medicine book also explains how different preparations of the same herb will have different efforts and varying levels of effectiveness. It demonstrates how capsules, teas, tinctures, and glycerites of the exact same plant will not have the same results on the body. This book also provides suggested treatments for over 100 illnesses.
One more aspect that sets this book apart is that it gives instructions on how to prepare single herbs which is a procedure often ignored in other similar books. This book is comprehensive, well researched, beautifully illustrated, easy to understand, and well presented, making it a must-have.
I am certain one of these herbal medicine books will have certainly captured your interest! So go ahead and get one copy immediately.