Wine bottles, with their elegance and charm, are more than just containers for the beloved beverage. Beyond their primary use, these bottles can be transformed into stunning crafts, embodying the essence of upcycling and promoting a zero-waste lifestyle.
By repurposing them, not only do we tap into our creative side, but we also embrace a sustainable approach where items are given a new lease on life, be it as decor, vases, or fairy light holders. Dive into the world of upcycling and discover the myriad ways to give your wine bottles a second, glorious life.
What to Do with Empty Wine Bottles?
We think that this part is quite self-explanatory and succinct if you have grabbed the hook of it.
According to the Wine Institute, Americans consumed 839 million gallons of wine in the year 2021. Oh no- we're not saying that every American is knocking back more glasses. Instead, think of this- more consumption means that more wine bottles are produced and discarded without being promptly recycled. The picture does not look pretty but is full of some crafty potential.
Empty wine bottles if not disposed of properly can cause a lot of problems. Glass, as we know, does not decompose on its own neither it is compostable. Glass can only be disposed of properly at recycling stations or reused, therefore, wine bottle crafts are a great way to get rid of empty wine bottles. You can also try watching how you can do it! In fact, several wine connoisseurs buy a lot of wine because the bottle looks pretty, aside from the fact that it is loaded with flavors.
The fascinating part of the process is how a single piece of article can lend itself to so many varied and beautiful upcycled projects. An object as simple as a glass bottle tinted green and brown can be the force behind so many object-d'art.
Wine bottles can be reused in the home and garden in a variety of ways. The first obvious choice is as a flower vase for tulips or single-stem flowers. Empty vintage wine bottles can be used as bookends; fill them with sand to keep them stable. Wine bottles are an excellent substitute for bulky mason jars.
They work well with rice, lentils, and spices. Wine bottles and fairy lights are an inexpensive way to make your home and garden appear cozy and inviting. More wine bottle DIY suggestions can be found in the lineup below.
Top DIY Wine Bottle Craft Ideas!
Wine bottle crafts are a creative way to reuse a perfectly good glass container that we would often throw away. Depending on how comfortable you are cutting glass and using a flame, some of these recycled wine bottles can change shape entirely.
If you don't want to get hurt or invest in a kiln, stick to the easier suggestions to paint a wine bottle in several ways. Some of these wine bottle crafts are good enough to sell for a profit, while others can be given as gifts. In fact, check out this wine bottle gnome craft to jazz up your home during Christmas!
1. Use it as a Vase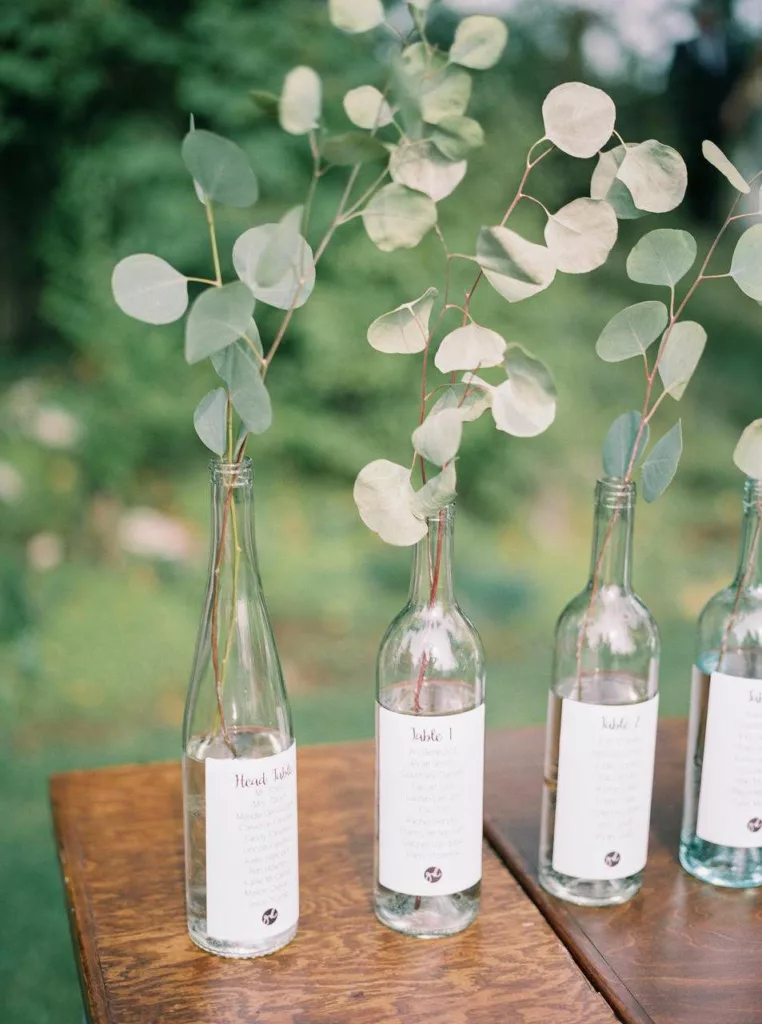 Before dwelling into the world of hand-molded and hand-cut wine bottle crafts: appreciate the wine bottle for its unadulterated beauty and simplicity. A bottle of the right shape and neck can bedeck any table or fireplace. Imagine the possibilities- you may use it as a vase for singular tulips and fresh-cut daisies. Use the vintage bottle that comes in dark greens and deep yellows for remarkable centerpieces. A label-free wine bottle can be a wonderful statement piece- even at a wedding table!
---
2. Paint that Beauty!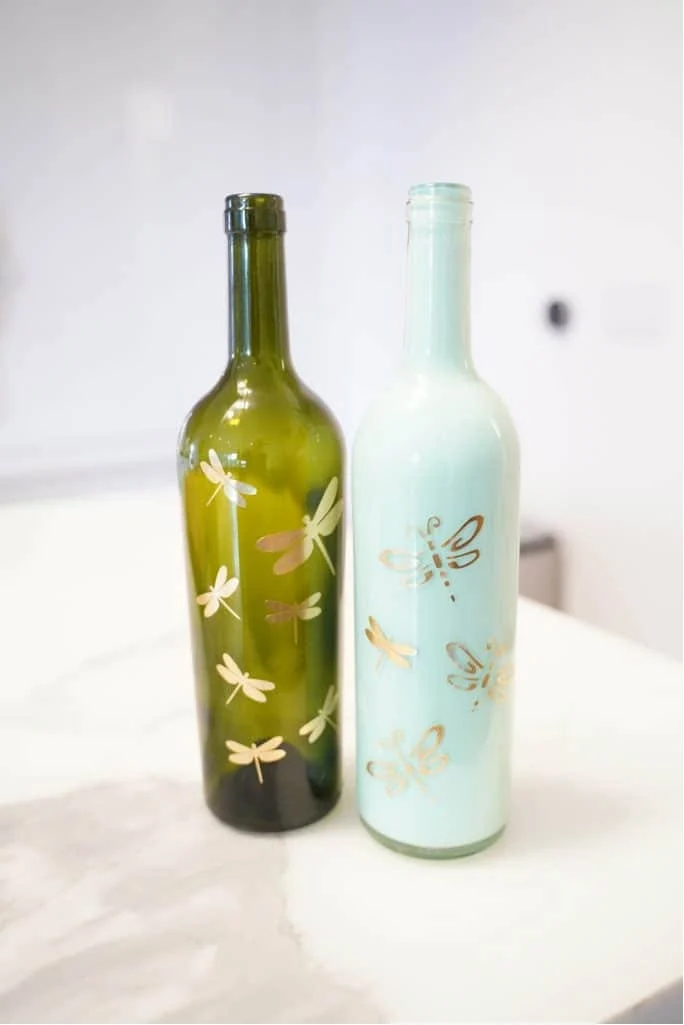 A paint job can elevate the bottle to another dimension (if done right) There are at least hundreds of mediums or materials that you can work with to improve your bottle. under the wine bottle art category, you will find many different ways to transform your bottle. You can paint your photos, cityscapes, and nature or use a stencil for an infinite pattern of fishes or paw prints. Ombre shades or random spray splotches can upgrade your bottle and make it artsy. You can use a smack of chalk paint to give it a turnaround!
---
3. Wine Bottle or Soap Dispenser?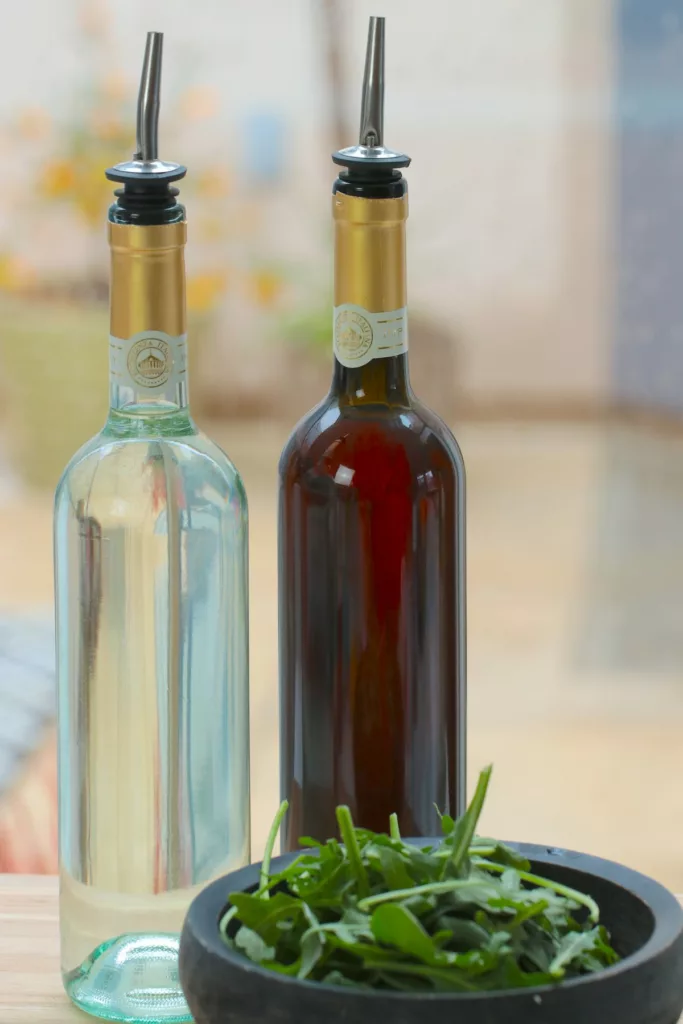 Another upcycle strategy for empty wine bottles is to use them as a soap dispensers or to fill cleaning fluids and even shampoos or conditioners. We know the cork can be replaced with multiple different heads that you can buy at amazon here, here, and here. Of course, the amber soap dispensers look pretty but can they compete with your vintage wine bottles? We think not. So what are you waiting for- impress your guests with this wine bottle craft idea!
---
4. Use It In The Kitchen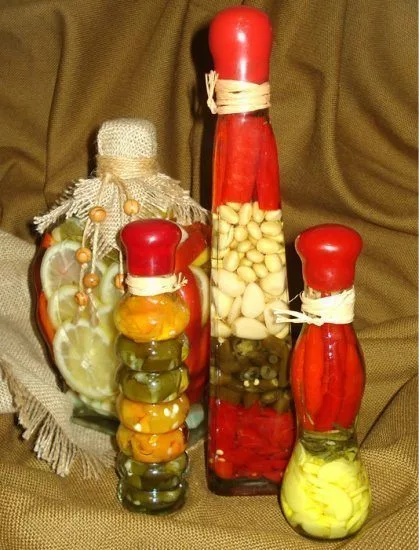 The glass looks great, we all can agree on that. Plus glass in the kitchen looks best. Wine bottles can be repurposed in the kitchen for multiple uses, be it as spice storage jars or for keeping snacks and grains. You can store long-grain rice, oats, quinoa, and muesli. If you cut the wine bottle from the top in the middle you can use it as a serving tray for snacks. If you want to go a step ahead, stack some grains, legumes, and spices in a bottle to keep as decor. It is going to make your kitchen the stuff of top home and living magazines!
---
5. Succulent Planters, Anyone?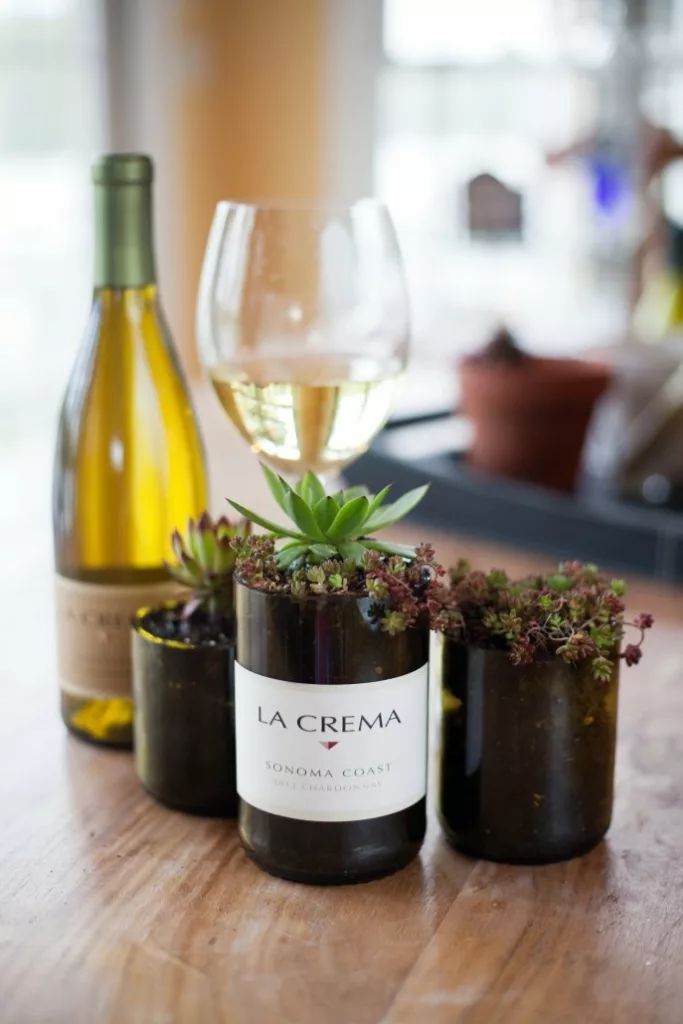 Succulents are neat literally and metaphorically, their sales and uses have skyrocketed in recent years due to their modern look and low maintenance requirements. You can make good use of your empty wine bottles by planting tiny cacti, and single-stem plantlets. Use a chopstick to place them optimally. This wine bottle art will be a living breathing example of your creativity. Keep them alive by giving them plenty of sunlight and enough water.
---
6. Bottles to Candlestands, Light Your Life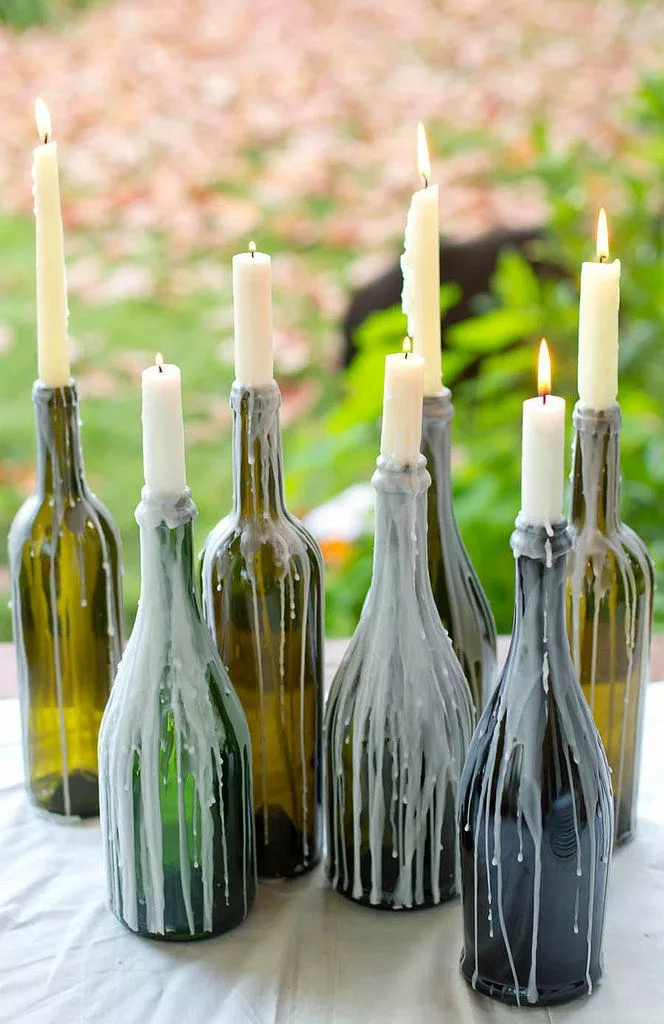 A well light place with scented candles can work as a charm on you. This wine bottle craft can uplift your senses. Take old and empty wine bottles, clean them, and cut them if you want. Fill it with wax pellets and candle wick, so you won't have to shell out 20$ for handcrafted candles at Target or Nordstrom. To make it more fancy add essential oils such as bergamot and vanilla to charge your air with mystique and calm. Try adding vegan candle dyes to make them pop out and look great.
---
7. Use Thread, Twine, or Lace To Wrap It Up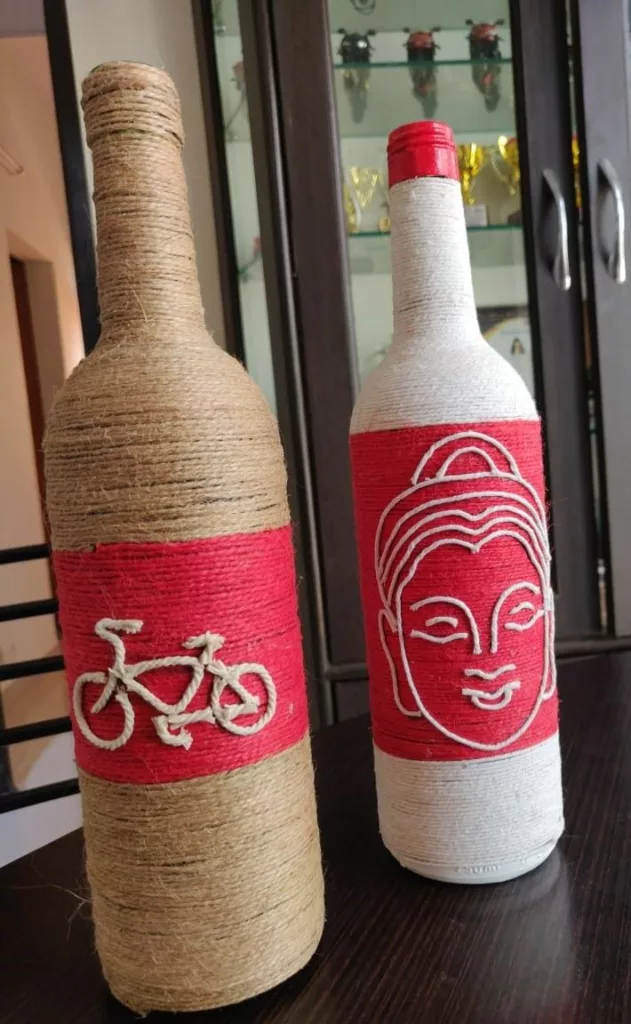 Jute, blended cotton, or wool are great sustainable threads that can be used to jazz up your vintage wine bottle collection. Use knotted jute to wrap your bottles in a Cali beach vibe. You can also go for thick wool or jute to add interesting design elements. Just use fabric glue to tie up all the ends nicely. Mix your mediums when you create this interesting wine bottle DIY. You can cover the bottom part in lace doily to give it a wedding feel.
---
8. Decoupage Your Favorite Paper Designs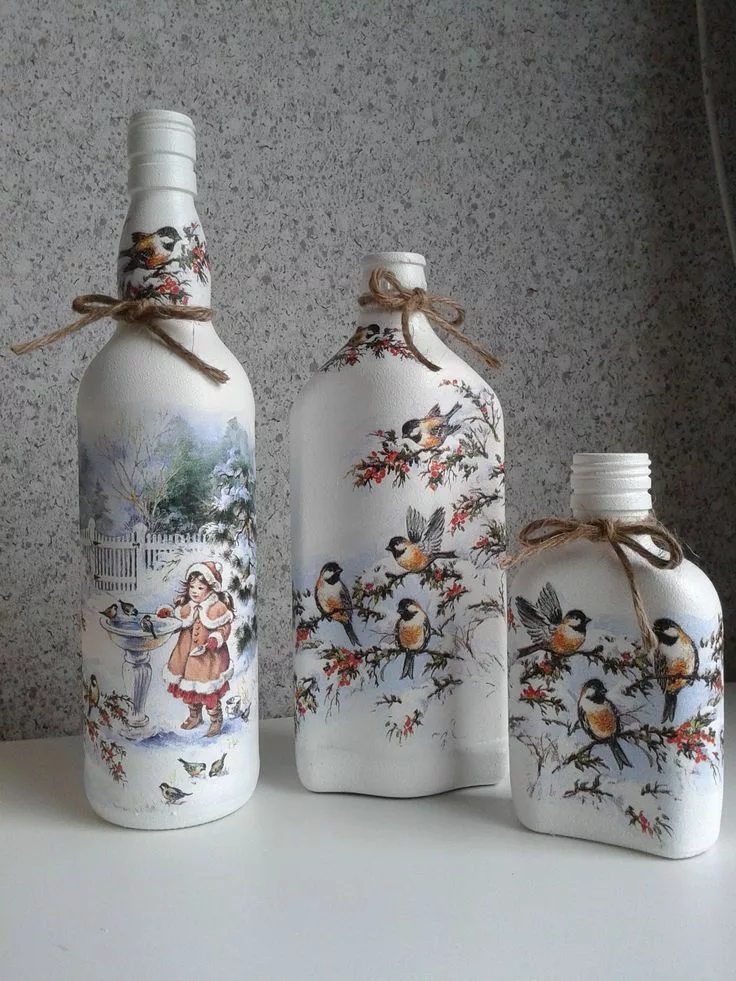 This fancy-sounding name is French as you might have guessed. It means to cut and this art form has been around since the 17 hundreds at least. Buy your favorite decoupage paper stickers from Etsy or amazon. Follow these steps to stick it up. By the time you are finished your wine bottles will look bougie and vintage at the same time. To make things interesting you can also use old book pages to decoupage your bottles, they look great in any library, for real.
---
9. Freestyle or Doodle Away!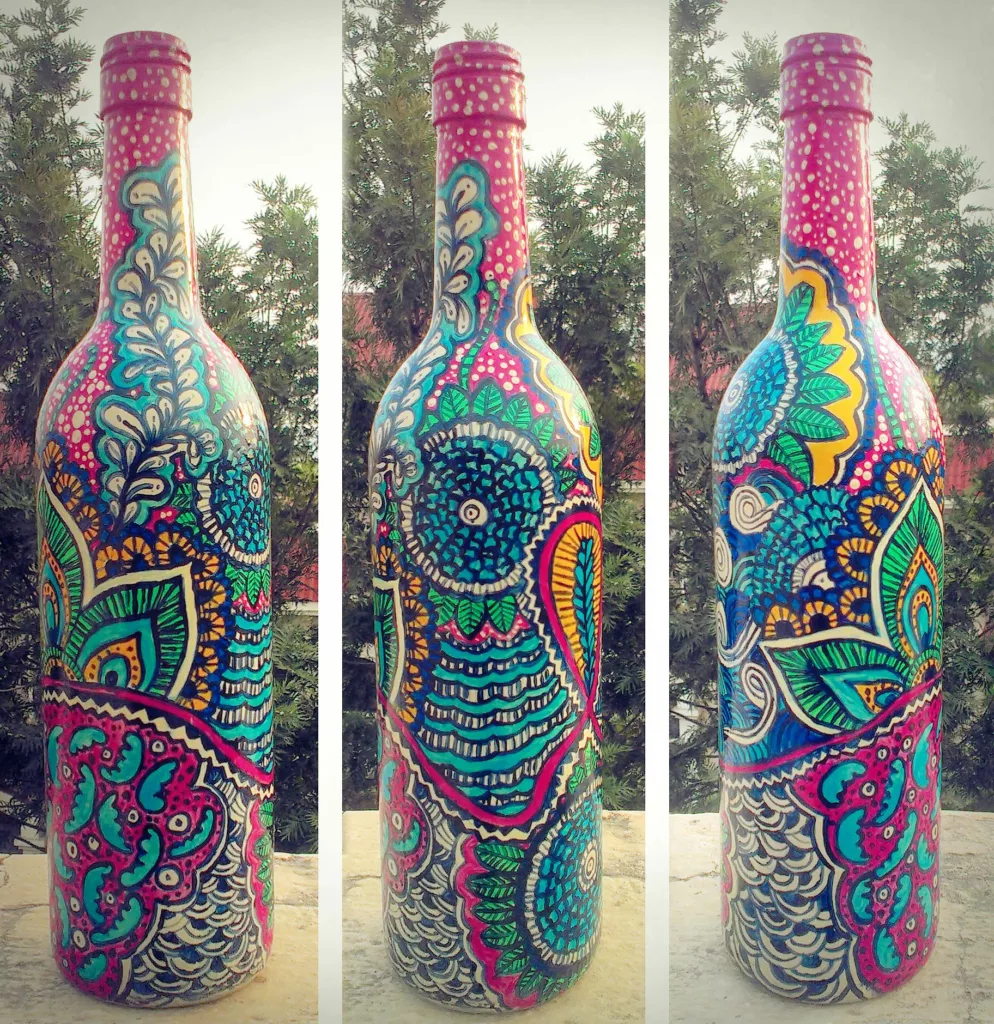 If you don't like fancy and expensive acrylic colors or unnecessary stencils to make intricate designs on your bottle. Just paint the bottle white, let it dry and use the doodling chops that you honed in your school. Doodle away! Take your kids if have them or call up your pals. Give them thick black markers and scribble any designs that you like. This wine bottle art is not only easy but can be a fun group activity.
---
10. Make A Fab Bird Feeder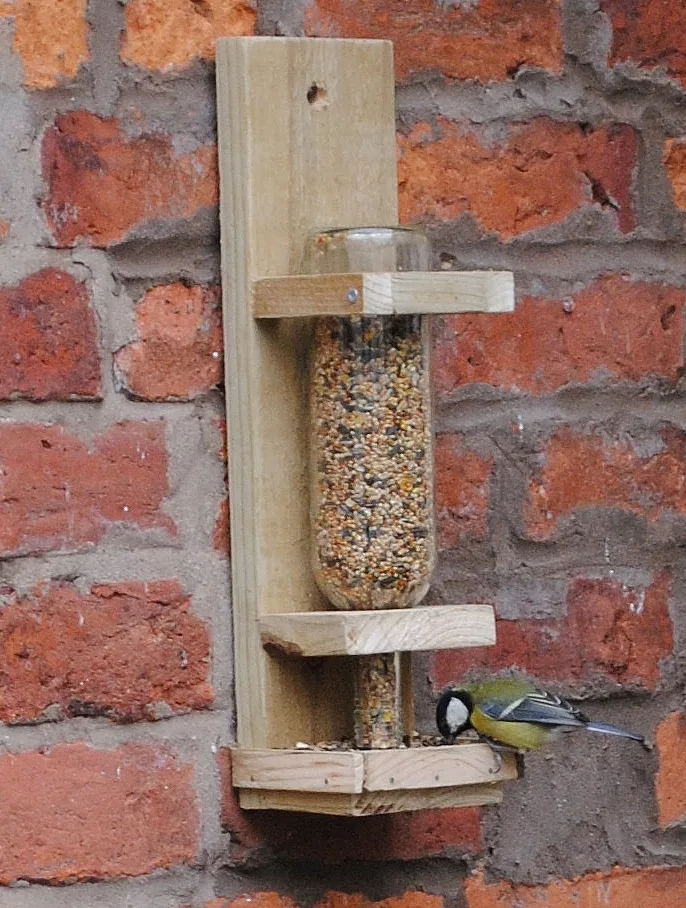 Compared to other tasks on the wine bottle DIY list, this task is slightly tougher but has nothing that you can't do though. Wine Bottle Into a Bird Feeder is probably the neatest idea after the invention of bird feeders itself. This guide by Suncatcher which is attached with a video will be a fun and challenging project to be taken up by people who are interested in woodwork. The design is not complex it only needs some patience. Use this template or thousands of others that are freely available on the internet.
---
11. Light Up The Great Outdoors
Ignite the backyard and bring it to life with these Repurposed wine bottles. These tiki torches are lit no doubt. Use them for outdoor celebrations, they will make your party shine. This style is pretty functional so you can use them in tropical or nautical designs. An evening dinner with these torches will elevate the experience for everyone involved. Another trick is to use a lampshade and cork with a bulb. Now you have a beautiful shade lamp too!
---
12. Slow Water Dripper For Plants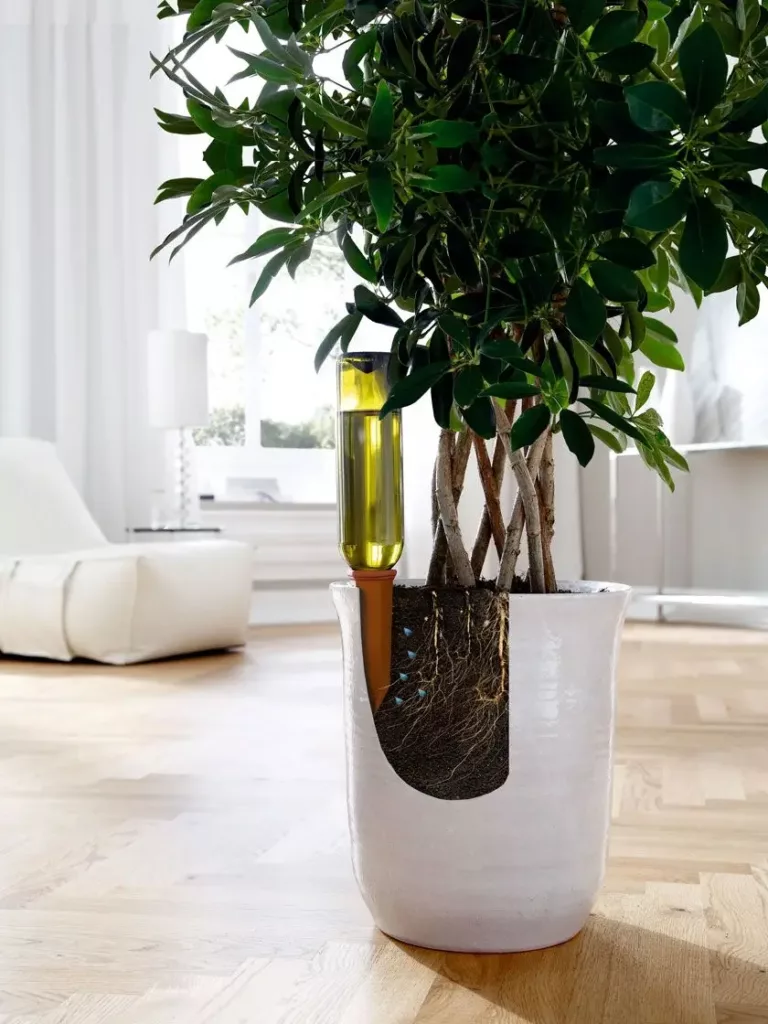 The simplest wine bottle DIY is to use them as watering tools for house plants. this wine bottle craft is a simple way to water your plants at slow and steady intervals. Don't spend your bucks on expensive self-watering devices when you can use a humble glass bottle. Take it up fill it with water and turn it upside down into the soil. The water will slowly drip and help you not kill your houseplants with excess moisture.
---
13. If Not Upcycle Then Recycle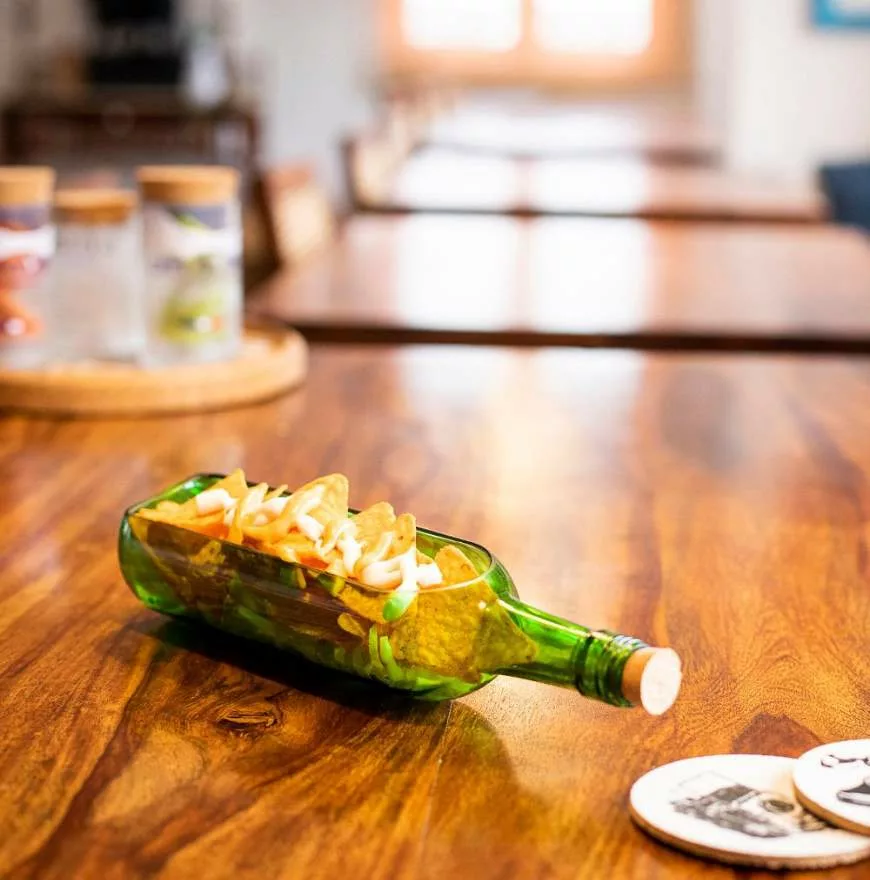 This is the last stage of crafting with wine bottles, When all the tricks in the book are over you can go to artists or recycle centers that run a kiln, there you can mold your wine bottles into pieces of outstanding beauty. Employ local artisanal talent to transform your wine bottle art to the next level. You can churn out trendy jewelry or flatten your bottle to make cheese spread tables. You don't need to be an expert in glass cutting or firing up a kiln to use their help.
---
Sell Your Crafts and Earn!
From your online shop developed on a platform like Shopify on third-party markets like Amazon and eBay, on specialized marketplaces like Etsy and Big Cartel, and on networking sites such as Instagram and Facebook, you may sell handcrafted goods. Moreover, you can also provide other companies with wholesale handmade goods.
Selling the stuff that you make at home can be an arduous task because of the heavy lifting involved. But with proper planning and strategizing you can sell products on platforms like Etsy, Amazon, Big Cartel, and even use other channels. Scaling up handmade objects is a difficult task because of the expensive and long production time but many platforms and tools can make it easy to build a professional storefront for your goods.
The Process: How to Cut Wine Bottles for Crafts?
Several wine bottle craft ideas can be made with whole bottles. But if you want to repurpose them into smaller pieces such as succulent planters, cutting wine bottles safely is a massive challenge. Since we don't want you to slice your fingers while attempting the daring act, we recommend that you invest in a glass bottle cutter.
A glass bottle cutter is an inexpensive device that can be a game-changer in how you choose to recycle bottles. But if you aren't a huge fan of dishing out some bucks for something that needs an occasional touch-up, you can go the easy way and follow these steps-
How to Cut Wine Bottles Without a Glass Cutter:
Score the Bottle: Mark the desired cut area with a glass drill, ensuring a steady grip.
Heat the Bottle: Pour hot water or rotate over a flame, focusing on the scored line. Avoid risky methods like the acetone rope trick.
Cool Down: After 10 minutes, cool the bottle under running tap water. A cracking sound indicates success.
Twist and Separate: Gently twist to separate the pieces. If edges are jagged, proceed with caution.
What Do We Have to Say About Wine Bottle Craft Ideas?
Recycling wine bottles the old way might be full of bottlenecks, literally speaking. But with these inexpensive DIY wine bottle craft ideas, you can think of repurposing the glass into some classy fixtures that inspire adoration and wonder. DIY-ing for the planet can take wonderful forms.
Make sure that you are following all the precautions carefully to avoid spawning another disaster. Wine bottles can double up as a cool addition to your home and other events- you just need to work some handyman magic to turn trash into treasure.
Looking for more tips like this? Visit our blogs to unearth a treasure trove of planet-positive craft and shopping ideas that will be a clear hit in your neighborhood and beyond. Have any ideas up your sleeve beyond our lists? Shoot us an email to let us know what's cooking!
Want to read more like this?
Get similar stories and a free sustainability checklist delivered to your inbox.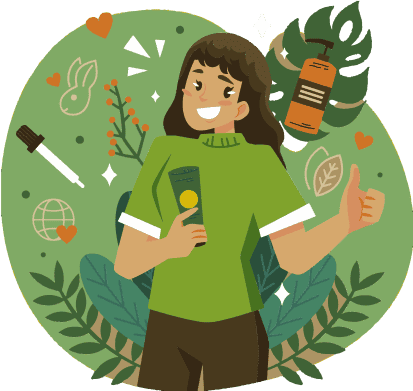 Get similar stories and a free sustainability checklist delivered to your inbox.