Are you tired of chemical-infused oils that don't give you the results you desire? Perhaps, yes, but there is a solution! Essential oils extracted from plants have a rich history as natural remedies. Beyond their aromatic allure, these oils hold impressive properties. Essential oils for inflammation, for instance, are known for their holistic approach to alleviating various forms of inflammation in the body.
But as we explore the benefits of green essential oils for inflammation, we must also delve into its other aspects. With an increasing demand for these oils, adopting eco-friendly practices in the essential oils industry becomes important. Let's explore this!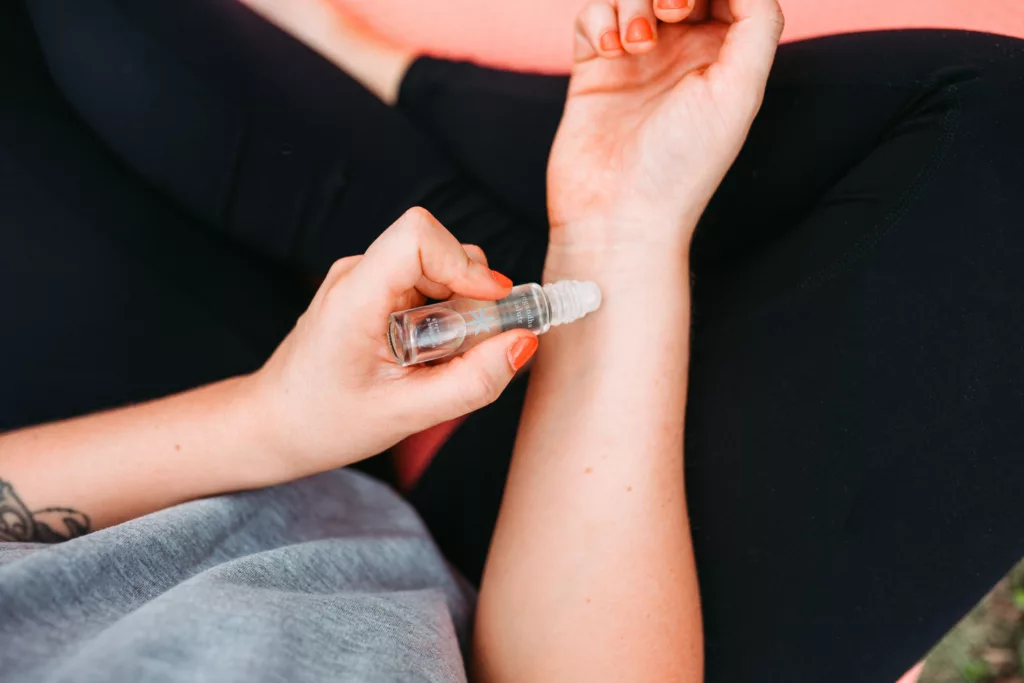 Understanding Inflammation
Inflammation, a fundamental defense mechanism, is critical in our body's intricate immune response. It's a natural reaction that safeguards against potential harm triggered by various stimuli ranging from injuries to microbial invaders. However, the difference between the beneficial aspects of inflammation and its potential to cause damage is a thin line.
When an external being, like pathogens or toxins, attacks or when tissue damage occurs, the body's immune system is called to action. Inflammatory cells and signaling molecules rush to the scene to isolate and neutralize the threat while initiating the healing process. This dynamic reaction often manifests as recognizable symptoms such as redness, swelling, and pain.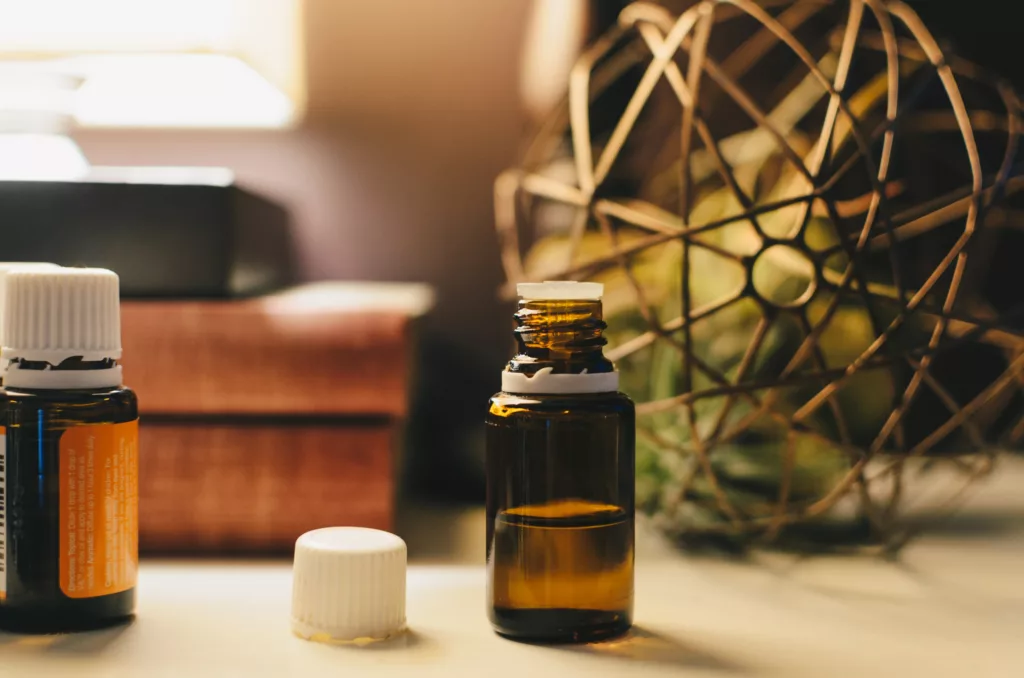 Acute and Chronic Inflammation
The distinction between acute and chronic inflammation lies at the heart of understanding its implications. Acute inflammation is a short-lived and localized response, mobilizing resources for rapid healing, like sealing off a wound. In contrast, chronic inflammation is a persistent and widespread state that can arise when the immune system remains perpetually engaged, even in the absence of immediate danger. This extended inflammation triggers the alarm bells for potential health complications.
Symptoms
The symptoms of acute inflammation are often conspicuous, revealing themselves through redness, pain, swelling, and localized warmth. Yet, chronic inflammation tends to be subtler, masquerading as diverse ailments across the body. Abdominal discomfort, joint stiffness, unexplained fatigue, and even skin rashes may all point to an underlying state of prolonged inflammation.
Causes
Several factors contribute to inflammation's intricate dance within the body. Autoimmune disorders, where the immune system mistakenly targets healthy tissues, can lead to chronic inflammation, exemplified by conditions like lupus. Environmental influences, such as exposure to toxins and pollutants, may provoke an ongoing immune response. Furthermore, lifestyle choices, including excessive alcohol consumption, high BMI, inadequate exercise, chronic stress, and smoking, can tip the scales towards chronic inflammation, unsettling the body's equilibrium.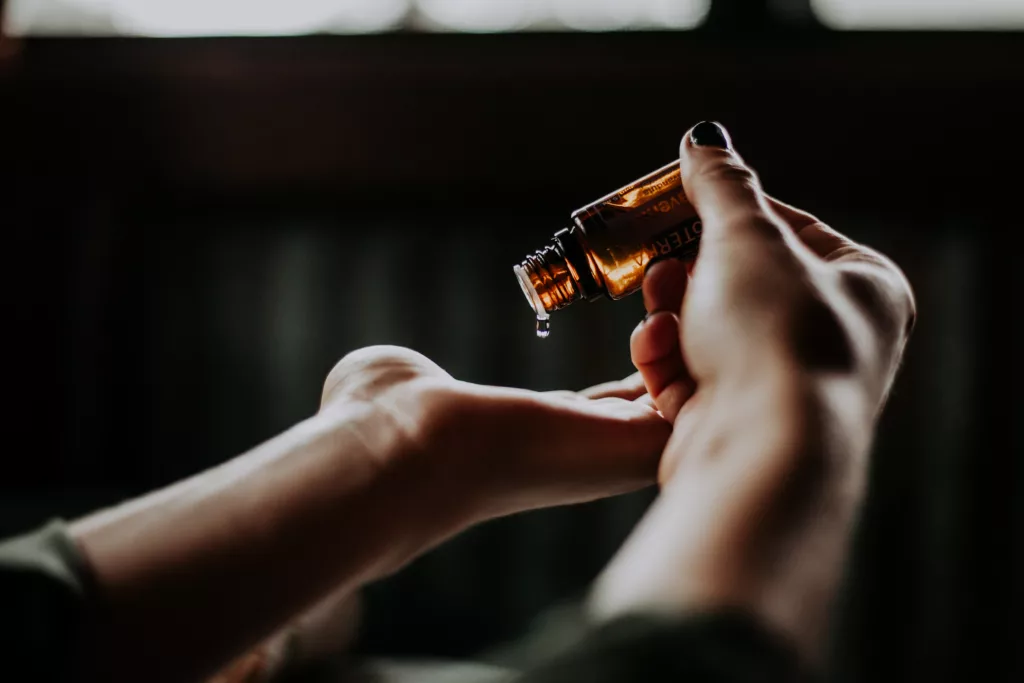 The Power of Essential Oils for Inflammation
As cases of inflammation rise, essential oils have garnered much attention due to their anti-inflammatory properties. Researchers have found that essential oils for inflammation can also address various health concerns. While the research continues, solid evidence supports the remarkable properties of essential oils for inflammation.
One intriguing aspect linking essential oils to inflammation mitigation is their antioxidant content. Antioxidants can reverse the harmful effects of inflammation by releasing/neutralizing free radicals responsible for tissue damage and increasing the intensity of the inflammatory response. The connection between essential oils and their antioxidant properties has led researchers to establish them as anti-inflammatory essential oils.
A seminal 2010 study revealed a cluster of essential oils for inflammation with notable effects. The study investigated the following oils – thyme, clove, rose, eucalyptus, fennel, and bergamot. It was found that these essential oils displayed a significant reduction in the expression of the inflammatory enzyme COX-2 by a minimum of 25 percent. Particularly striking was thyme essential oil's prowess, exhibiting an impressive reduction of nearly 75 percent in COX-2 levels. This finding suggests that thyme essential oil and its counterparts hold promise as a potential anti-inflammatory remedy. The National Association of Holistic Aromatherapy has further highlighted essential oils renowned for their potential to combat inflammation.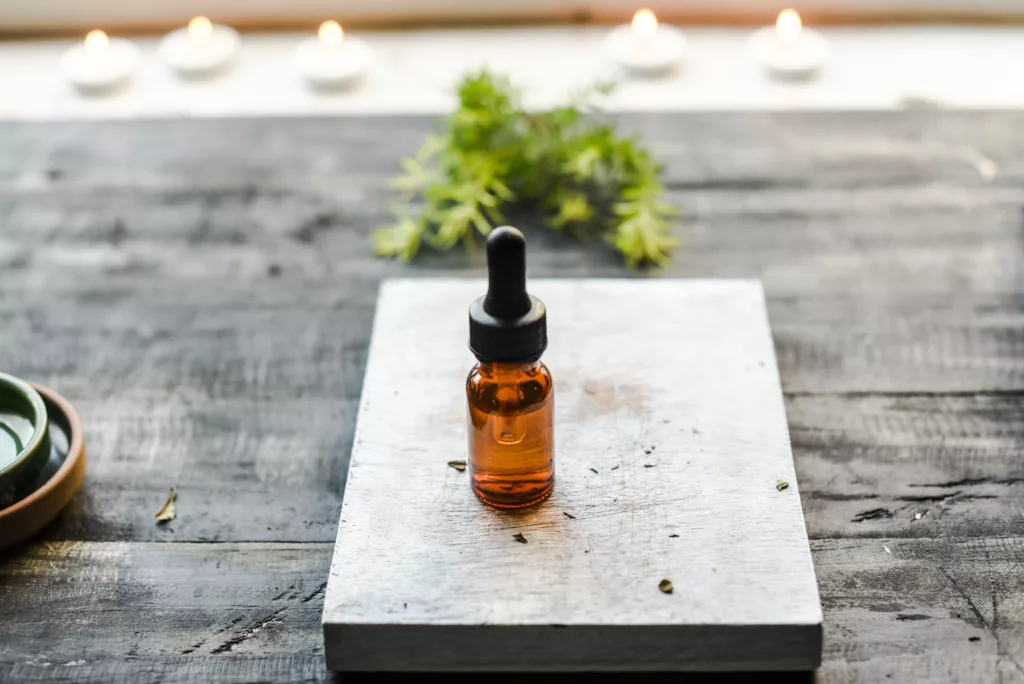 Eco-Friendly Essential Oils for Inflammation
Now that we know how essential oils work against inflammation, let's explore specific essential oils known for their anti-inflammatory benefits.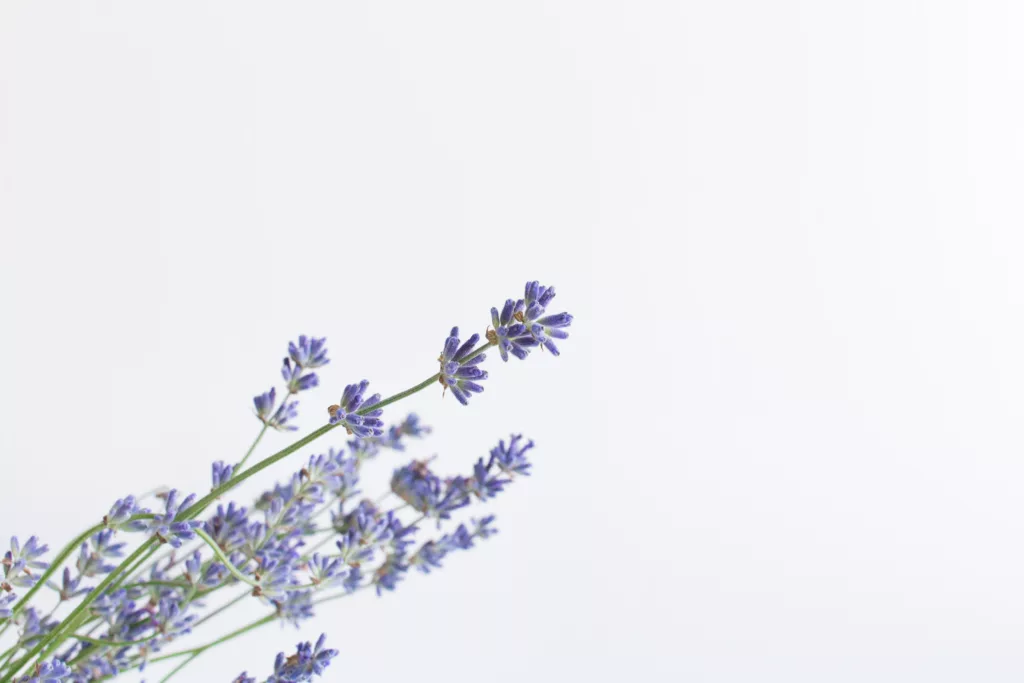 Lavender Oil
Lavender oil, derived from the lavender plant, is a potent ally against inflammation. Its versatile application, whether orally, topically, or through aromatherapy, unveils a natural solution for soothing inflamed tissues. Laden with pain-relieving properties, lavender oil provides a calming respite to discomfort. Its beta-caryophyllene content further bolsters its anti-inflammatory potential, offering a dual-action approach. By harnessing lavender oil's therapeutic prowess, one can harness nature's anti-inflammatory remedy, fostering relief and well-being through its soothing touch.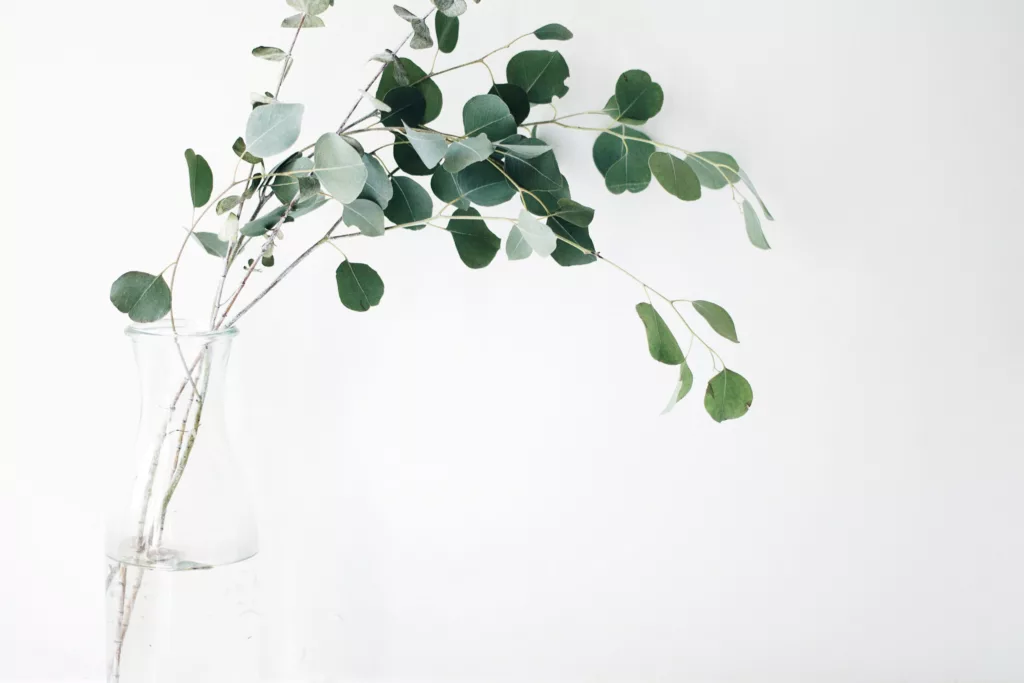 Eucalyptus Oil
Derived from dried leaves, eucalyptus oil's potent preparation involves steam distillation, yielding a colorless elixir with a robust, sweet woody aroma. Its chief component, cineole or eucalyptol, takes center stage, complemented by flavonoids and tannins, potent anti-inflammatory antioxidants. Rooted in ancient wisdom, Australian aborigines wielded eucalyptus leaves for wound care and infection prevention. Modern applications echo this heritage, as diluted eucalyptus oil aids skin inflammations and accelerates healing. With versatile potency, this oil extends its anti-inflammatory prowess to soothe joint, muscle pains, sprains, strains, backache, and even arthritis, making it a key player in natural inflammation management.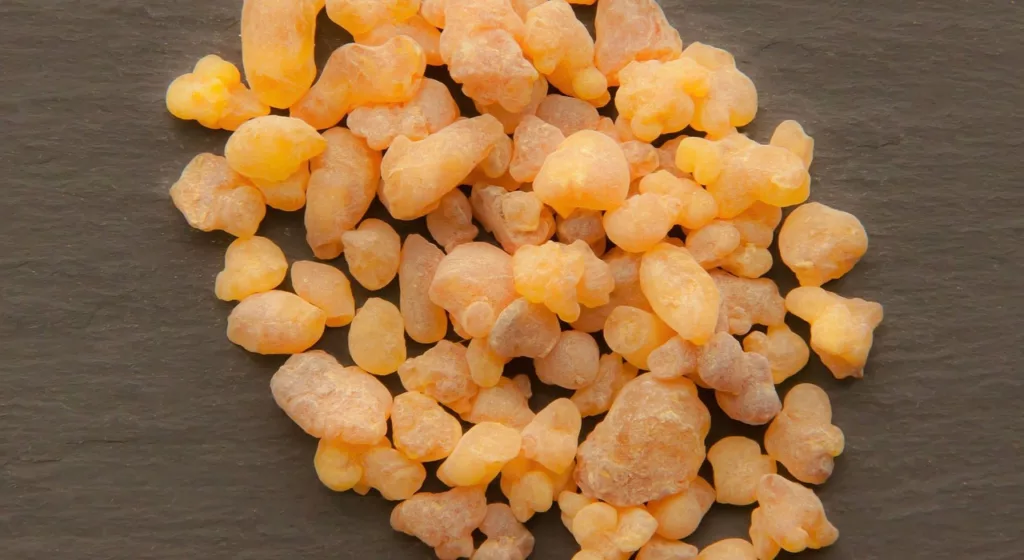 Frankincense Oil
Hailing from the Boswellia tree's resin, frankincense, or olibanum, carries a fragrant, woody allure. Whether inhaled, absorbed, or ingested, its anti-inflammatory potency shines. Known to thwart leukotrienes, inflammation-triggering compounds, frankincense wields terpenes like boswellic acid as its stalwart allies against inflammation. Promisingly, these properties may alleviate joint inflammation and relieve arthritis-related discomfort. While the potential to combat osteoarthritis and rheumatoid arthritis symptoms remains, robust studies remain necessary to solidify its role as a natural anti-inflammatory powerhouse.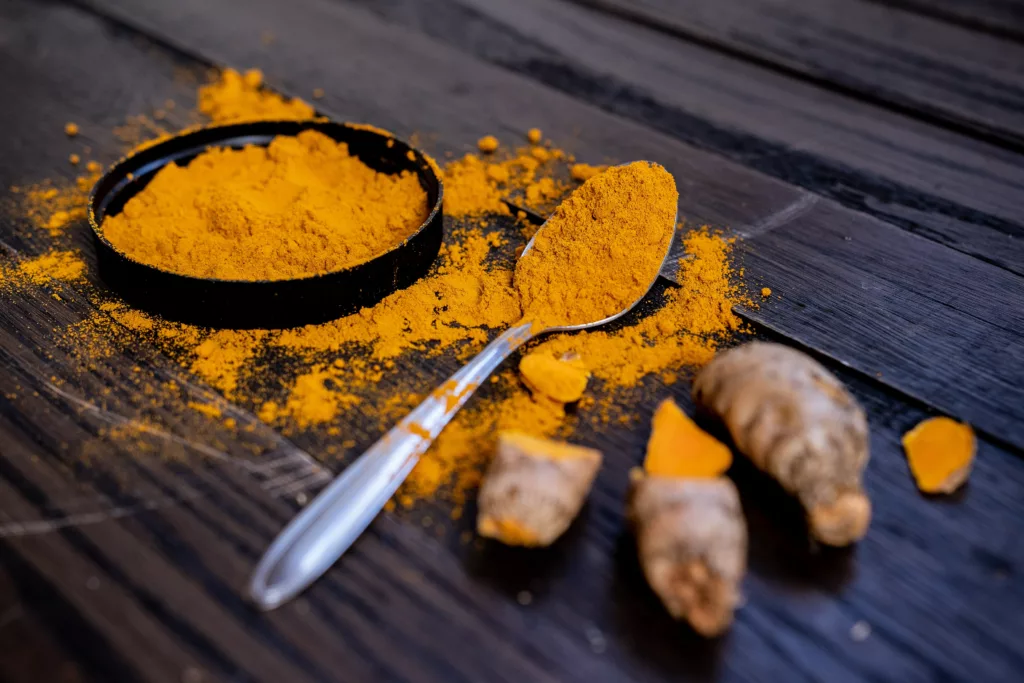 Turmeric Oil
By harnessing the potent power of turmeric, its essential oil stands out as a formidable ally against inflammation. Beyond its culinary fame, turmeric oil boasts remarkable anti-inflammatory and antioxidant prowess. Effectively countering oxidative stress, it curtails inflammation and associated ailments. With anti-arthritic attributes, this oil relieves those grappling with joint discomfort. Nature's gift, turmeric essential oil, harmonizes tradition and science, offering a concise solution to combat inflammation and promote holistic well-being.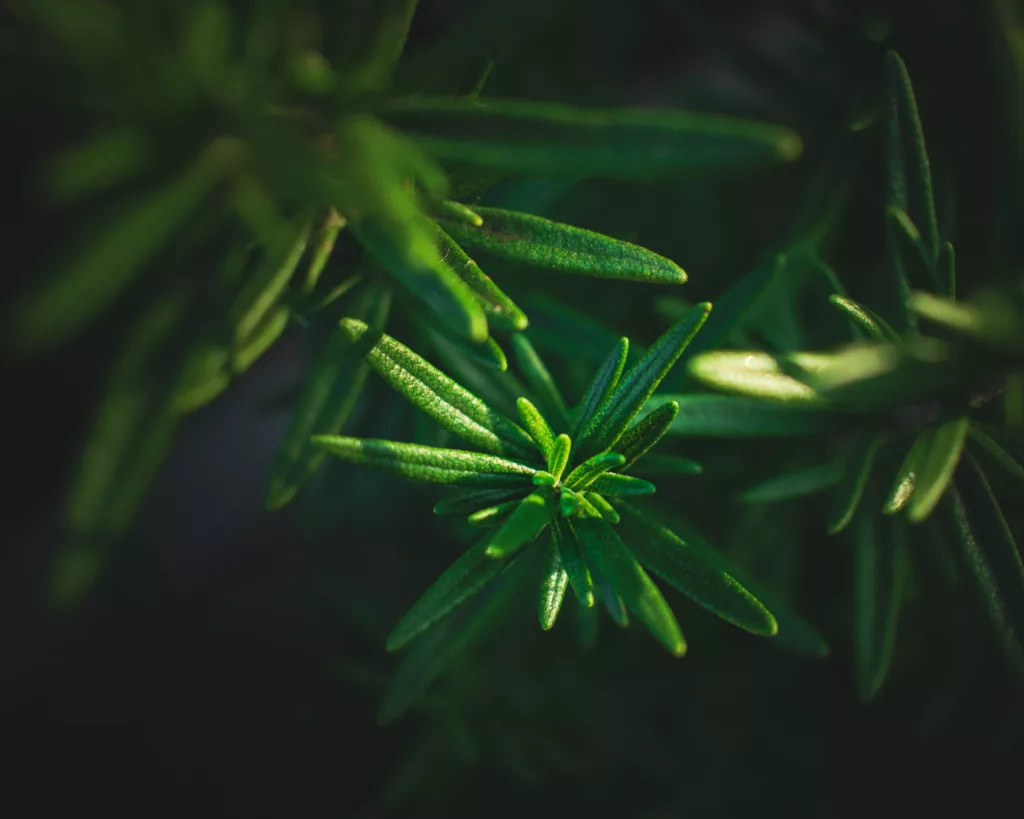 Tea Tree Oil
Tea tree essential oil, renowned for its respiratory advantages, wields innate anti-inflammatory and immune-enhancing attributes. This versatile oil holds a key role in alleviating skin inflammation. Its therapeutic touch extends to respiratory ailments like bronchitis and persistent coughs, diminishing inflammation and related symptoms. Moreover, tea tree oil's ability to activate white blood cells fortifies the body's intrinsic healing mechanisms. A natural remedy brimming with multifaceted benefits, tea tree essential oil emerges as a holistic solution for skin inflammation and respiratory wellness, harmonizing nature's potential with comprehensive care.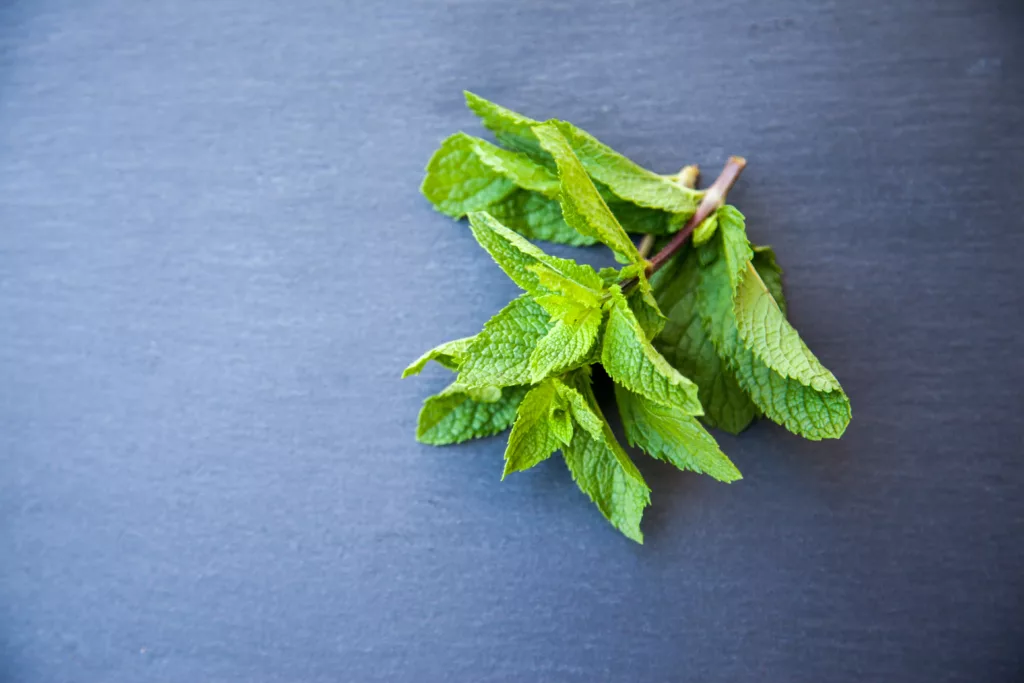 Peppermint Oil
Renowned for its cooling and analgesic attributes, peppermint essential oil offers a natural remedy for inflammation. This minty elixir proves especially effective in addressing acute inflammation due to injuries or overworked muscles. Harnessing menthone and menthol, integral components of peppermint oil unveils potent anti-inflammatory potential. Peppermint oil curtails blood flow and reduces white blood cell accumulation by cooling affected regions. Nature's answer to inflammation, peppermint essential oil harmonizes its refreshing essence with scientific prowess, providing a holistic approach to relief and well-being.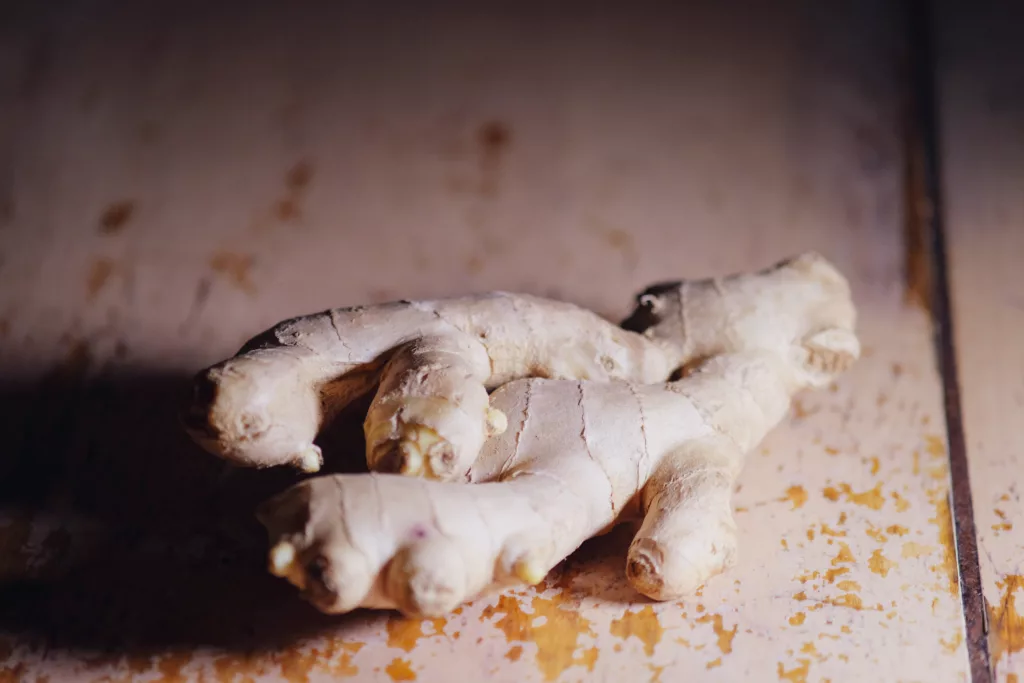 Ginger Root Oil
Ginger root essential oil is a powerful ally against inflammation, particularly in alleviating joint pain. This oil significantly reduces joint inflammation and related discomfort by demonstrating remarkable efficacy. In the context of osteoarthritis, the research underscores its effectiveness, showcasing the mitigation of knee discomfort. The potency of ginger root essential oil in tackling inflammation is undeniable, offering a compelling solution for those seeking relief. With its well-established benefits, ginger root essential oil is an excellent choice for addressing inflammation and promoting overall well-being.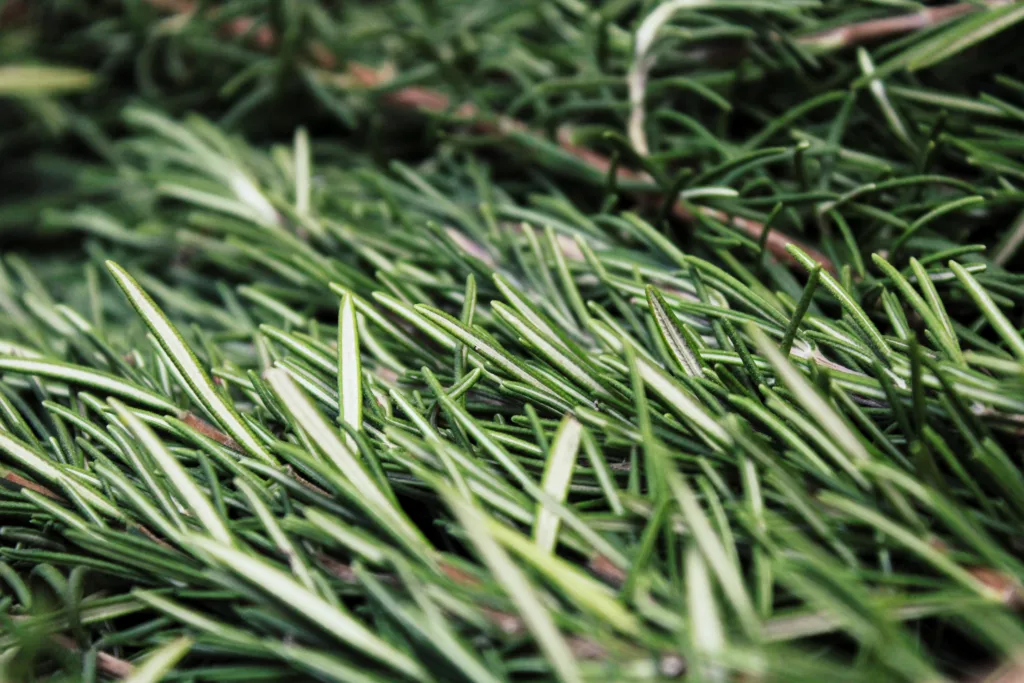 Rosemary Oil
Rosemary essential oil offers a unique approach to inflammation management, enhancing the body's innate healing mechanisms rather than solely targeting inflammation-causing agents. By boosting blood flow, rosemary oil expedites the arrival of essential white blood cells to injured sites, accelerating recovery. This dual-action strategy minimizes inflammation and discomfort while facilitating a quicker healing process. Rosemary's proven ability to improve circulation establishes a foundation for its effectiveness, providing a holistic solution for inflammation that harmonizes with the body's natural processes, promoting relief and revitalizing well-being.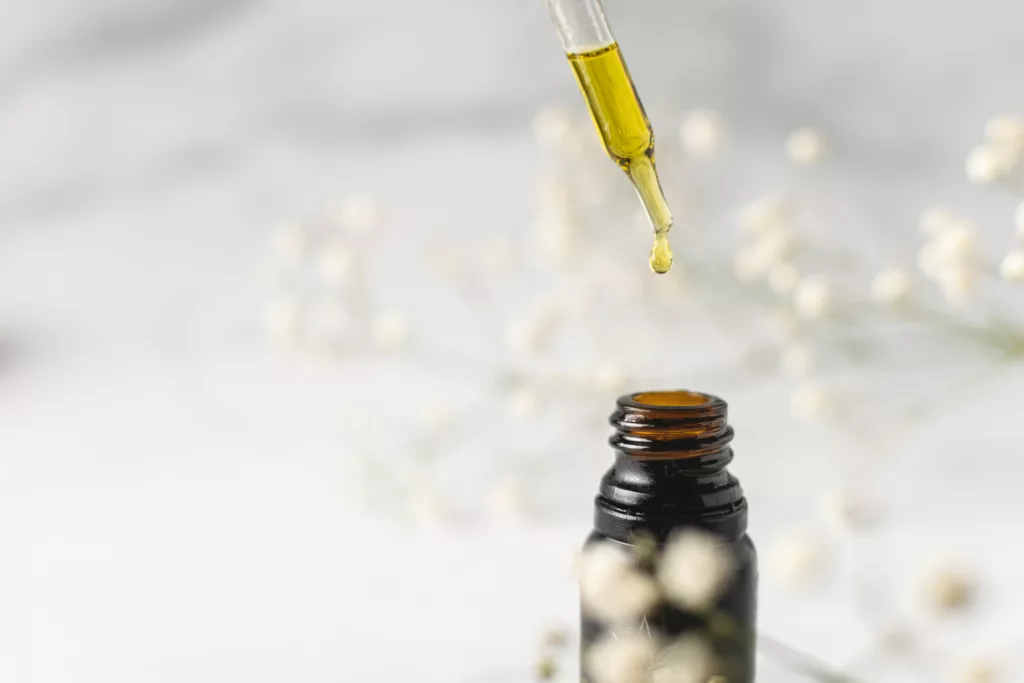 Sustainable Sourcing of Essential Oils
Sustainable essential oil sourcing hinges upon adopting eco-conscious farming practices, notably organic cultivation. By aligning essential oil farming practices with sustainability principles, we construct a path that harmonizes nature's offerings with the demands of a burgeoning population. Organic farming, a cornerstone of this endeavor, encapsulates the values of responsible land stewardship and resource utilization.
Employing advanced weather data and analytics, we empower growers to make informed decisions, optimizing resource allocation and minimizing environmental impact. This connection between technology and tradition conserves the environment, curtails pollution, and enhances yields and quality. The journey towards sustainable essential oil sourcing is a dynamic pursuit, a pledge to nurture both the earth's vitality and our well-being.
A collective commitment to responsible sourcing can rewrite this narrative, fostering resilience, equity, and harmony for future generations.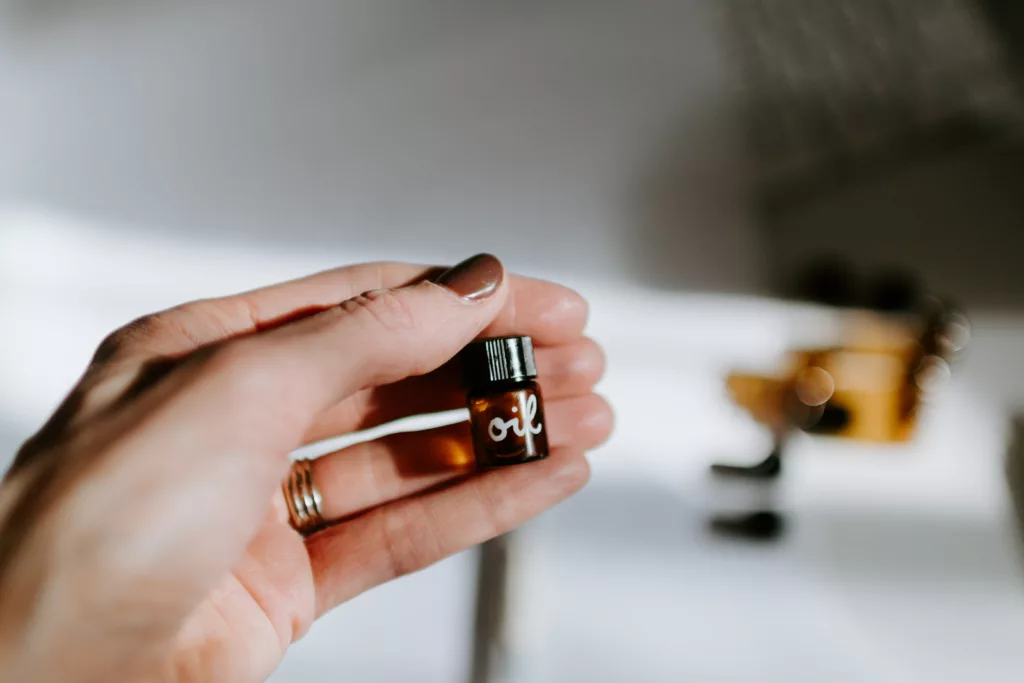 Ethical Essential Oil Brands
Many brands claim to be eco-friendly. However, you must make an informed purchase. Some ethical essential oil brands are listed below.
1. Bursera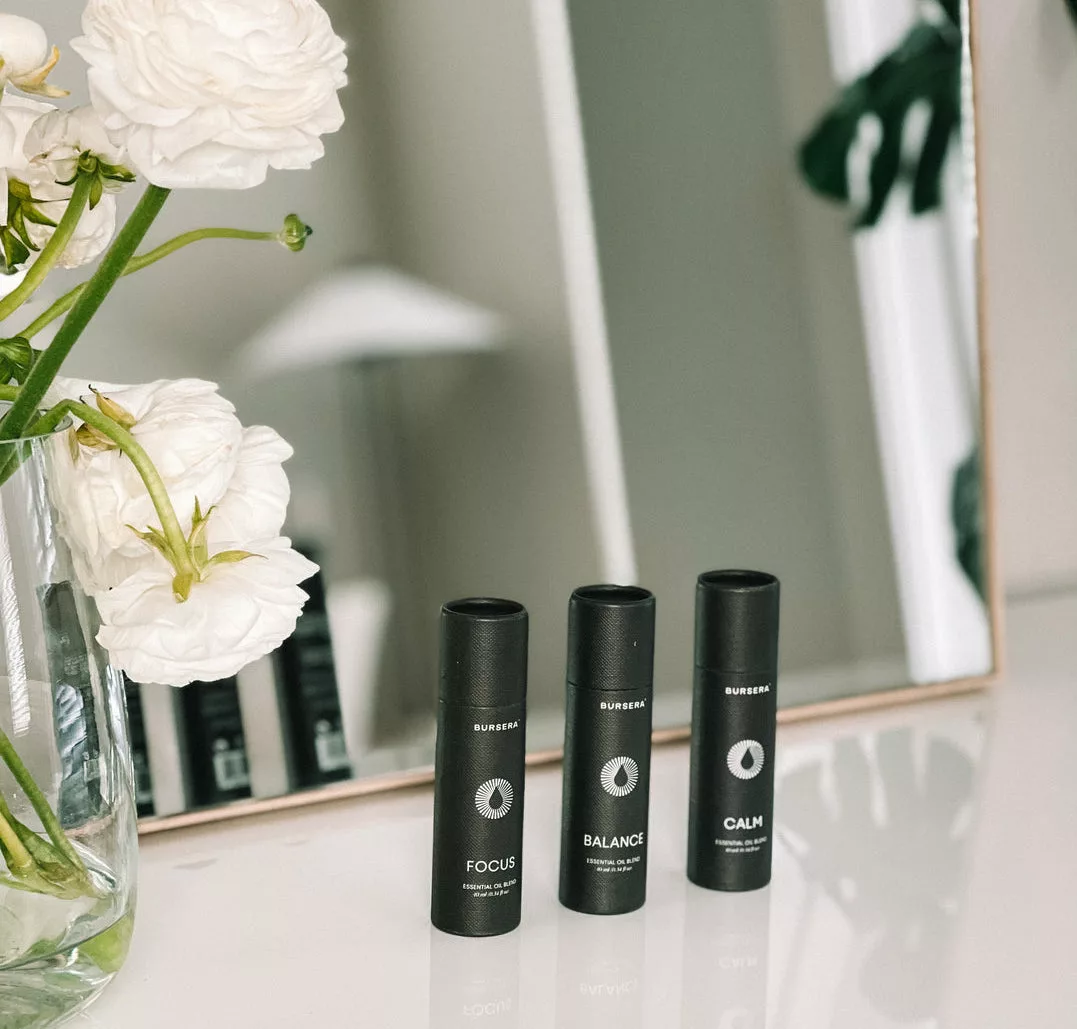 Bursera sets a new standard in aromatherapy with its commitment to ethical sourcing and eco-friendly practices. Their sustainably-derived ingredients and ethical manufacturing processes showcase their dedication to the environment. For every purchase, Bursera plants a tree in collaboration with Trees for the Future, contributing to reforestation efforts in Sub-Saharan Africa. Their carbon-neutral status and 100% sustainable packaging use further exemplify their dedication to a greener future. Additionally, they actively support ocean clean-ups and contribute to 1% for the Planet, making Bursera a holistic and conscientious choice for eco-conscious consumers.

Buy Now
2. RE Botanicals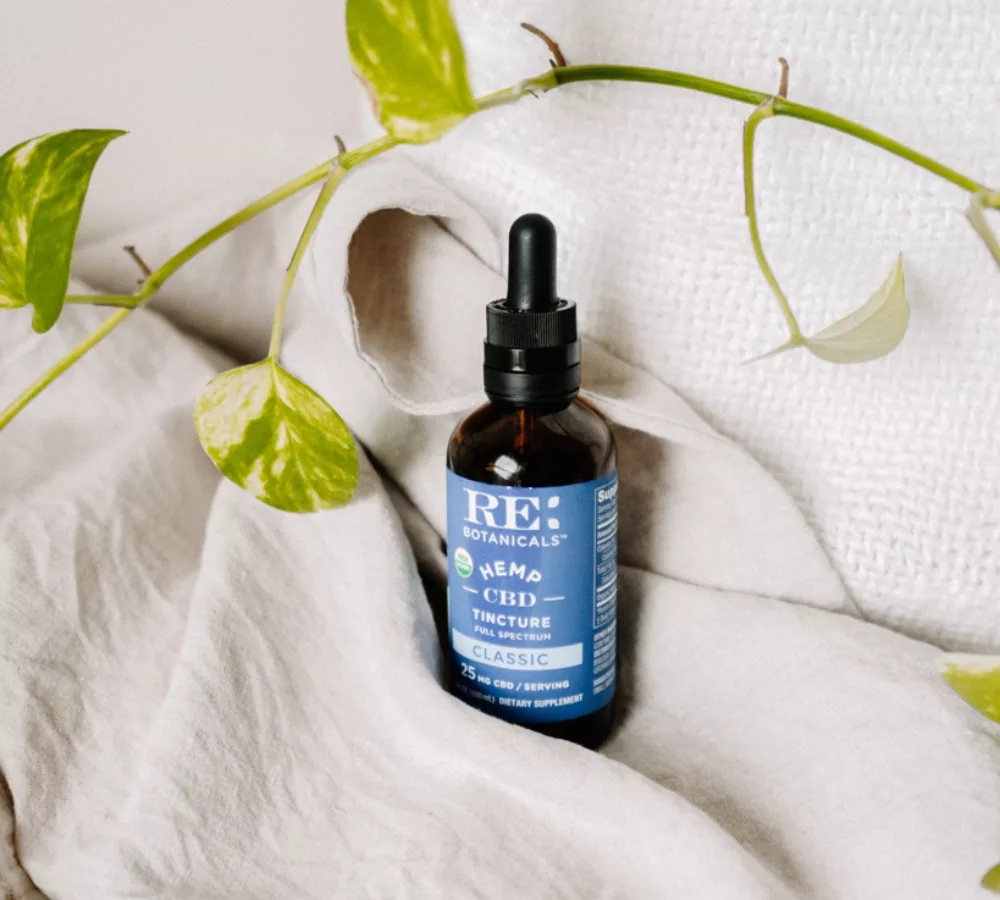 RE Botanicals stands apart with its innovative approach, combining the power of CBD with essential oils for inflammation, to create remarkable roll-on products. As the pioneer in U.S.-grown, USDA-certified organic hemp, RE Botanicals is dedicated to ethical sourcing. Operating from their organic farm in South Carolina, they ensure the entire process – from growth to extraction and bottling – aligns with eco-friendly principles. This commitment resonates through their products, offering effective solutions for various concerns, all while upholding sustainability and organic excellence.

Buy Now
3. Appalachian Botanical Co.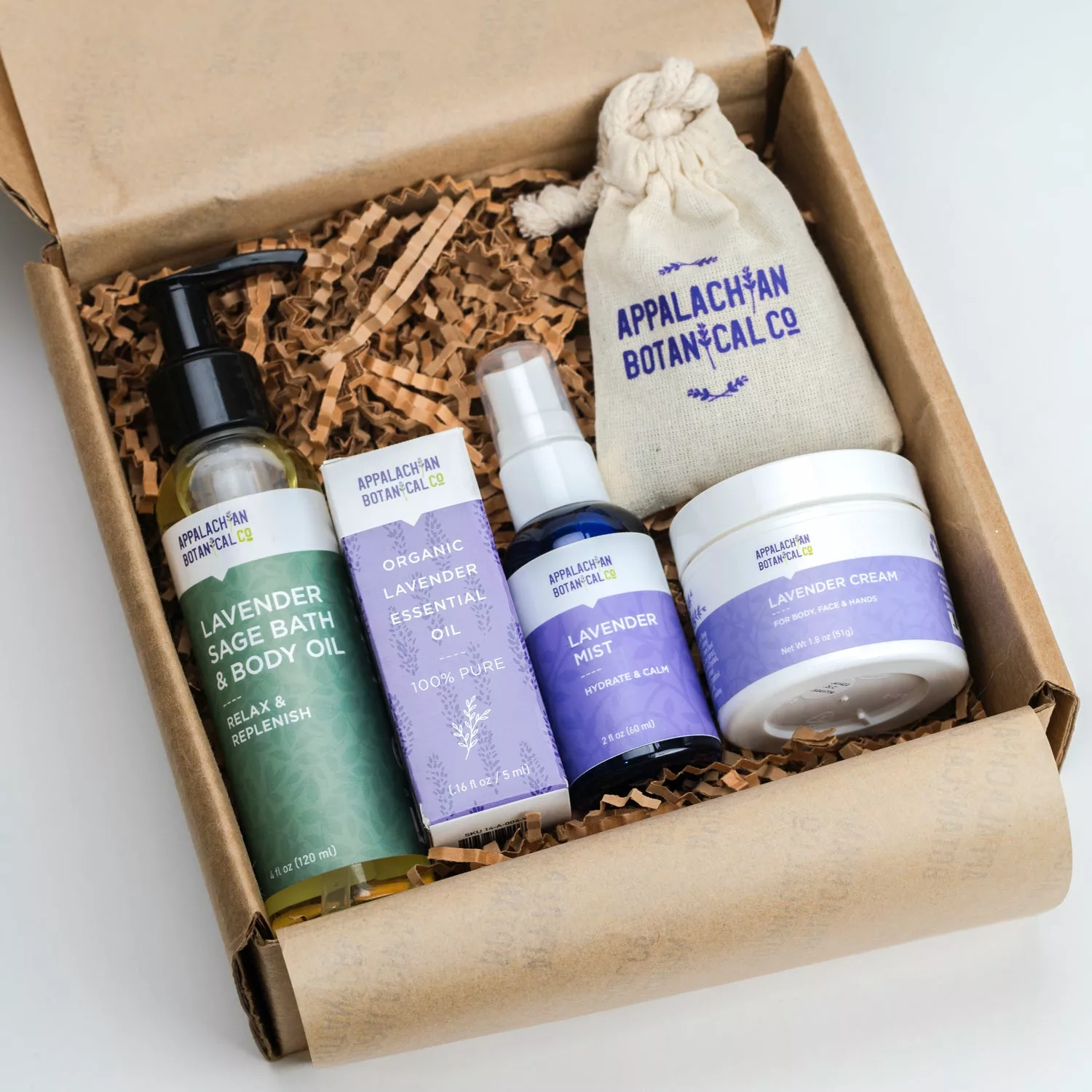 Appalachian Botanical Co., established in 2019, stands as a beacon of sustainable practices in essential oils. Operating in West Virginia, this remarkable brand transforms reclaimed coal mine land into thriving lavender fields, showcasing a unique blend of environmental stewardship and economic empowerment. By cultivating lavender on rocky soil, the brand harnesses nature's resilience and provides meaningful employment to those with limited opportunities, creating a harmonious interlinking between ethical sourcing, eco-friendly practices, and community upliftment.

Buy Now
We cherish these essential oil brands for their unwavering commitment to both our well-being and the planet, harnessing nature's essence without compromising ecosystems. Their conscientious sourcing, eco-friendly packaging, and dedication to ethical practices resonate deeply, making our self-care rituals an extension of our eco-conscious values.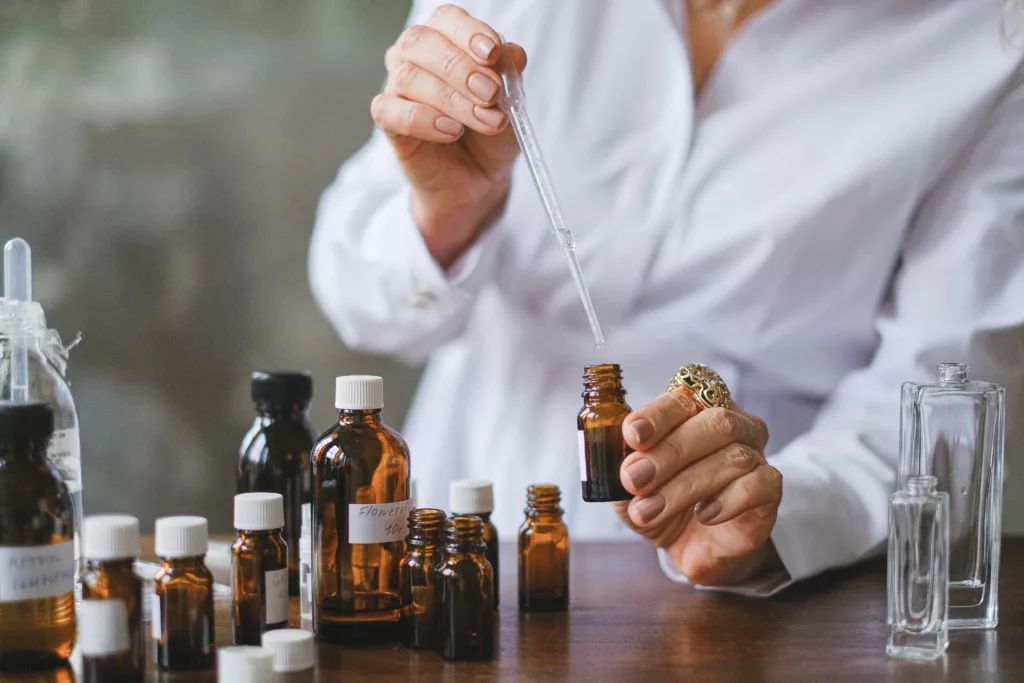 How to Choose Sustainably Sourced Essential Oils
In pursuing eco-friendly practices, consumers can make informed choices when selecting essential oils for inflammation. Mindful decisions benefit the environment and safeguard the well-being of communities and ecosystems. Here's how to choose ethical essential oil brands:
Exercising restraint in essential oil purchases is the first step towards sustainability.
Avoid overbuying and use oils judiciously to prevent wastage.
Opting for quality over quantity ensures that these precious resources are utilized optimally, minimizing undue strain on ecosystems.
Before purchasing, research the Red List of Threatened Species to ascertain whether the plant species are endangered or vulnerable. Refraining from acquiring essential oils from these plants prevents supporting illegal trade and helps conserve their existence.
Prioritize wild-harvested plants produced according to ethical guidelines that safeguard species' survival.
Opt for USDA-certified organic oils or those from native plants grown in their natural habitats.
Such choices mitigate chemical use, artificial climate control, and excess water consumption associated with non-native plants. Thoroughly research brands before purchase, evaluating their sustainability and ethical practices. Ensure to enquire about the brand's environmental impact, stance on endangered plants, and sustainable harvesting methods.
Want to read more like this?
Get similar stories and a free sustainability checklist delivered to your inbox.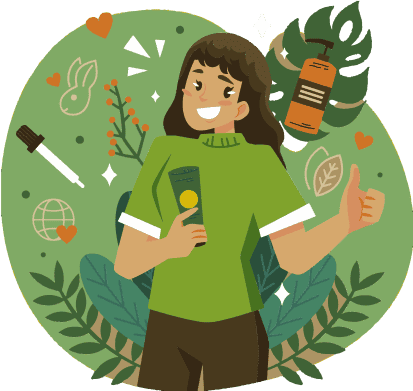 Get similar stories and a free sustainability checklist delivered to your inbox.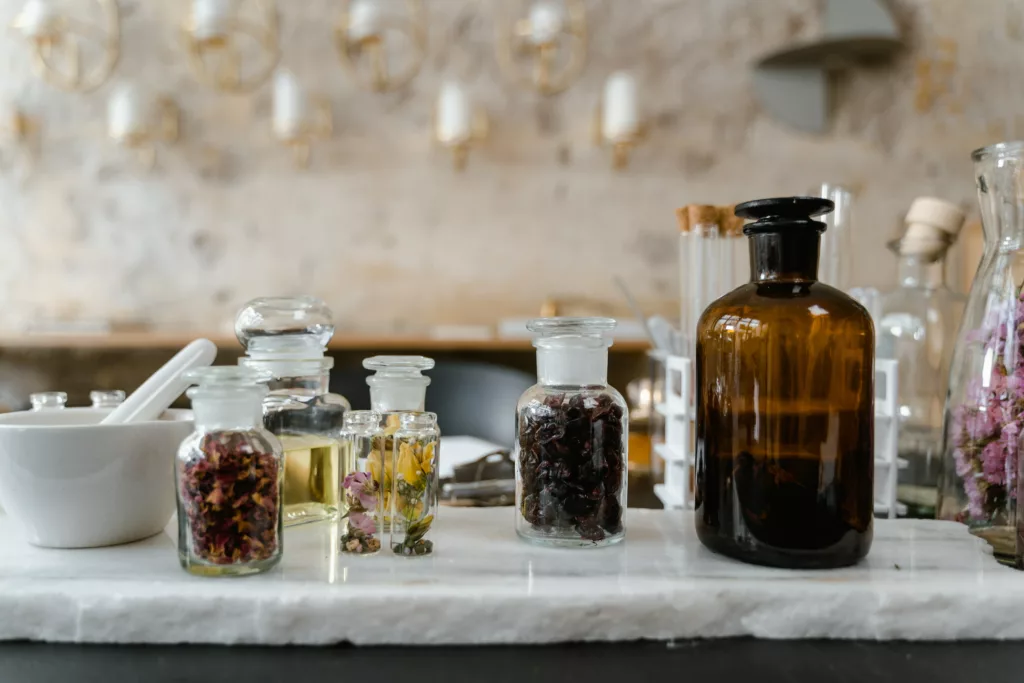 DIY Recipes: Using Essential Oils for Inflammation Relief
This blend, protected by the amber glass bottle, promises a potent and soothing remedy for inflammation. To craft your essential oil blend, gather the following:
5ml amber glass bottle (preferably with a mini funnel to prevent spills)
Peppermint essential
Eucalyptus essential oil
Lavender essential oil
(Substitute with spearmint or tea tree oil if needed)
Creating your anti-inflammatory solution is simple with these steps:
Begin by ensuring your essential oil bottle is clean. Remove the dropper cap by gently wedging your fingernail under the plastic reducer and pulling upward.
To prevent spills, employ a mini funnel. Carefully pour each essential oil for pain and inflammation into the 5ml bottle. After each addition, gently swirl the bottle to ensure thorough mixing.
Replace the dropper top securely and screw on the lid. Give the bottle a few vigorous shakes to blend the oils thoroughly.
Your inflammation-relief essential oil blend is now ready for use. Employ it immediately or store it away from direct sunlight to preserve the oils' potency over time.
As the oils harmonize, the fragrance will evolve and enhance, offering a soothing and effective remedy for inflammation relief.
By following these simple steps, you'll have a DIY recipe that you can use any time you like!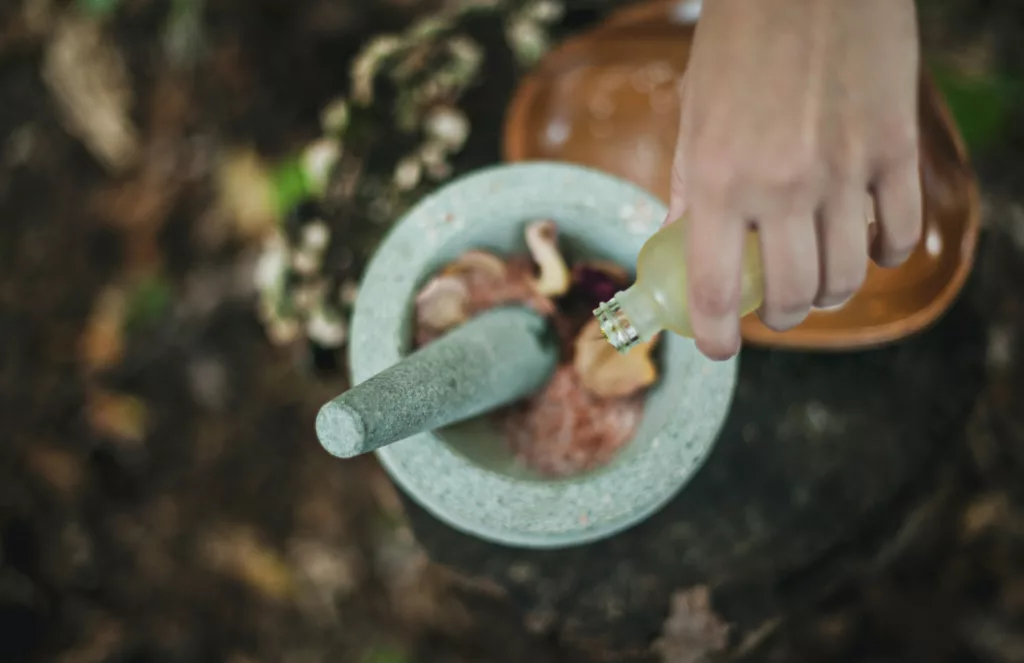 Application Methods with Essential Oils for Inflammation
When harnessing the power of essential oils for inflammation, understanding their diverse application methods is key to maximizing their benefits while ensuring safety. Here, we delve into the primary methods of essential oil application: Topical, diffusion, inhalation, and bath/shower, shedding light on each technique's nuances and advantages.
Topical Application
Topical application is a widely recognized approach, often unknowingly integrated into our daily routines through skin care products and perfumes. Essential oils for inflammation are frequently incorporated into creams, oils, and ointments. Dilution is essential to prevent skin irritation, mixing essential oils for inflammation with carrier oils like coconut, almond, or jojoba. This method ensures a controlled release of scent and provides an opportunity for aromatic and therapeutic benefits.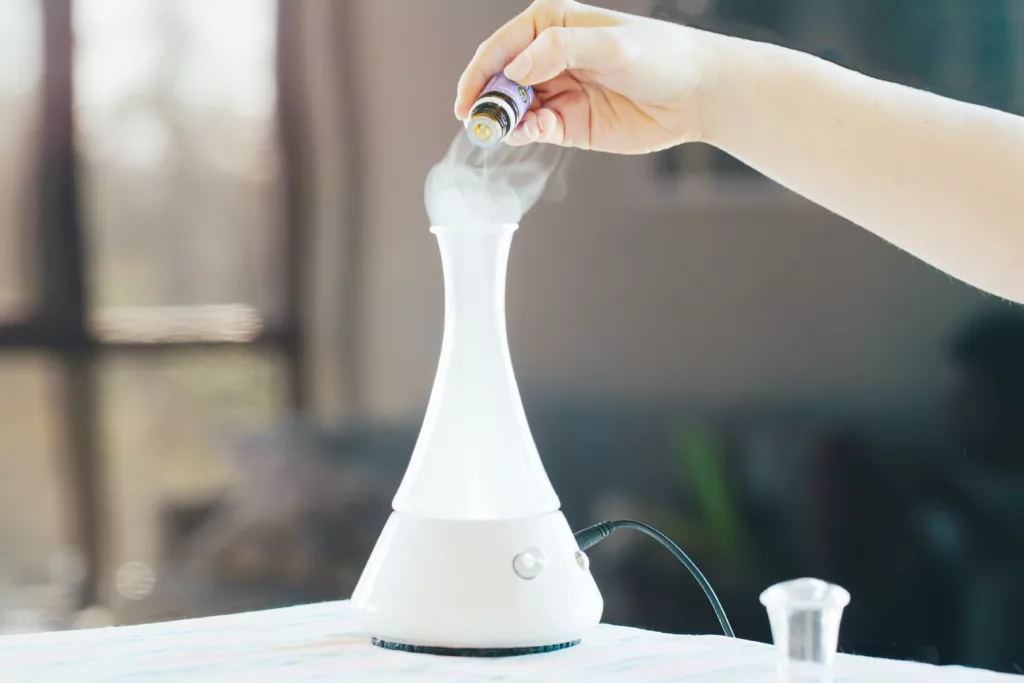 Diffuser Blends
Reed Diffusers: Subtle and enduring, reed diffusers infuse living spaces with a continuous, nuanced fragrance. Reed sticks soaked in essential oil emits a delicate aroma, refreshed by periodic flipping. This method offers a gentle and long-lasting scent that creates a serene atmosphere.
Electrical Diffusers: Effortlessly and rapidly transforming the ambiance, electrical diffusers atomize essential oils into the air, quickly saturating the room. While requiring electricity, they economize on essential oil usage. Child and pet-friendly, these diffusers efficiently disperse therapeutic benefits and are especially suited for targeted diffusion blends to combat inflammation.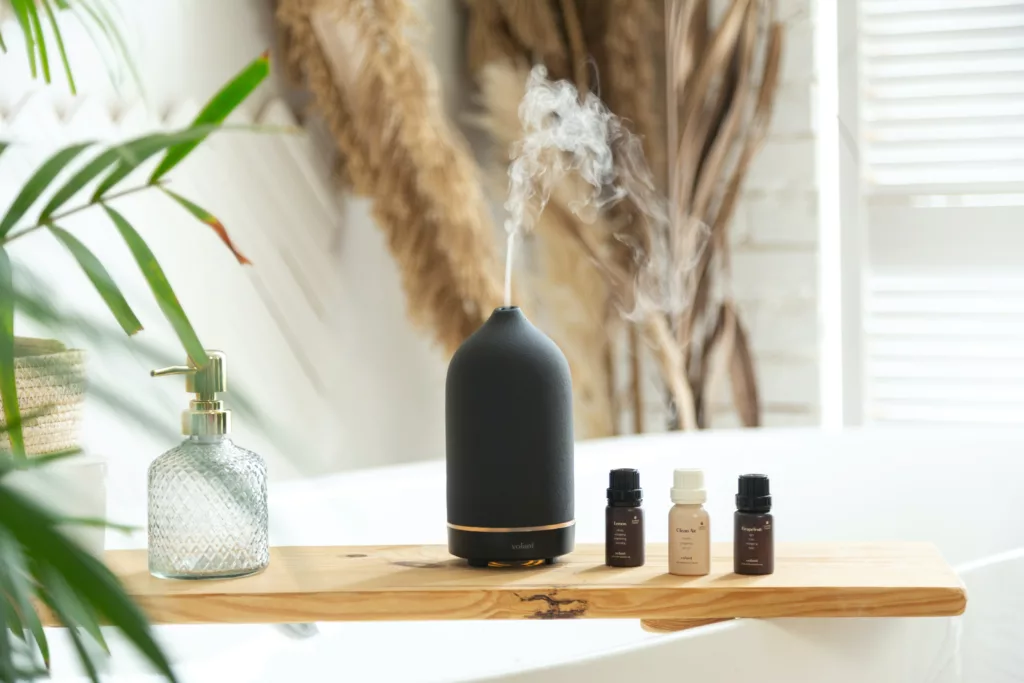 Application through Inhalation
Inhalation serves as a go-to method for relieving congestion and cold symptoms. Aromas of mint, eucalyptus, and basil offer respiratory relief. For personalized inhalation, essential oil bottles can be kept bedside. This approach facilitates direct access to the aromatic compounds, expediting relief from discomfort.
Bath or Shower
Incorporating essential oils for inflammation into bathing or showering rituals like inhalation offers a complete sensory experience. During a shower, a few drops of essential oil in your bathwater or your body infuse the surroundings with captivating scents. Bathing in essential oils like rose, geranium, mint, and coriander allows for relaxation, aligning the mind and body.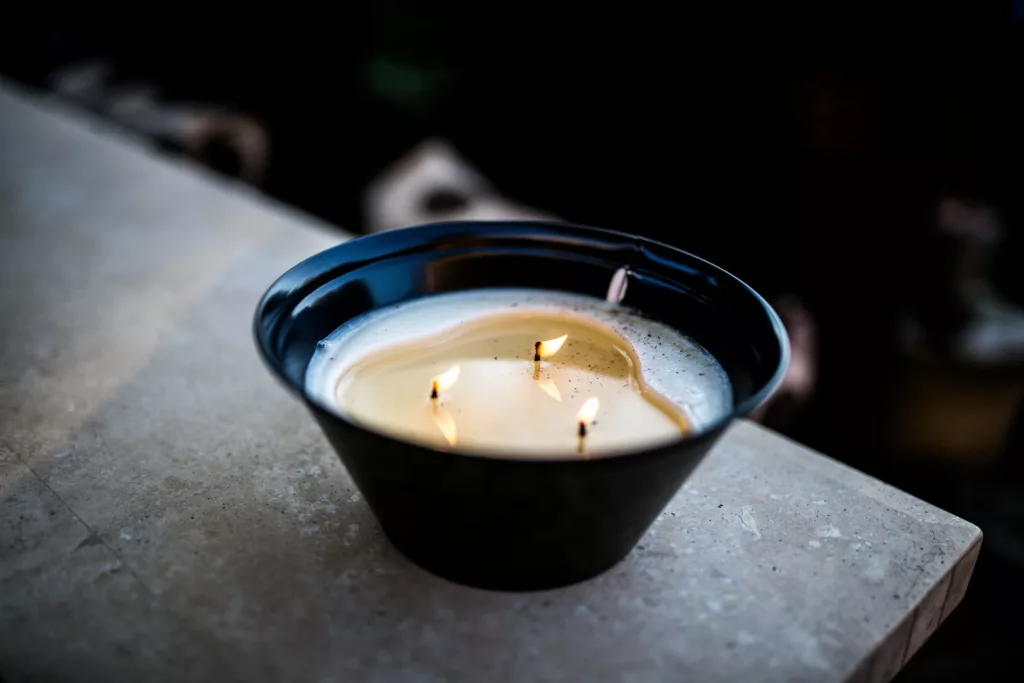 Candles or Wax Melts
Parallel to diffusers, candles and wax melts are captivating vehicles to essential oils for inflammation. Adding a few drops to a lit candle or wax melt can elevate the scent profile exponentially. Crafting custom candles infused with your preferred essential oil blends adds a personalized touch to your aromatic haven.
Each approach invites you to explore the world of essential oils for inflammation, enhancing well-being through nature's aromatic gifts.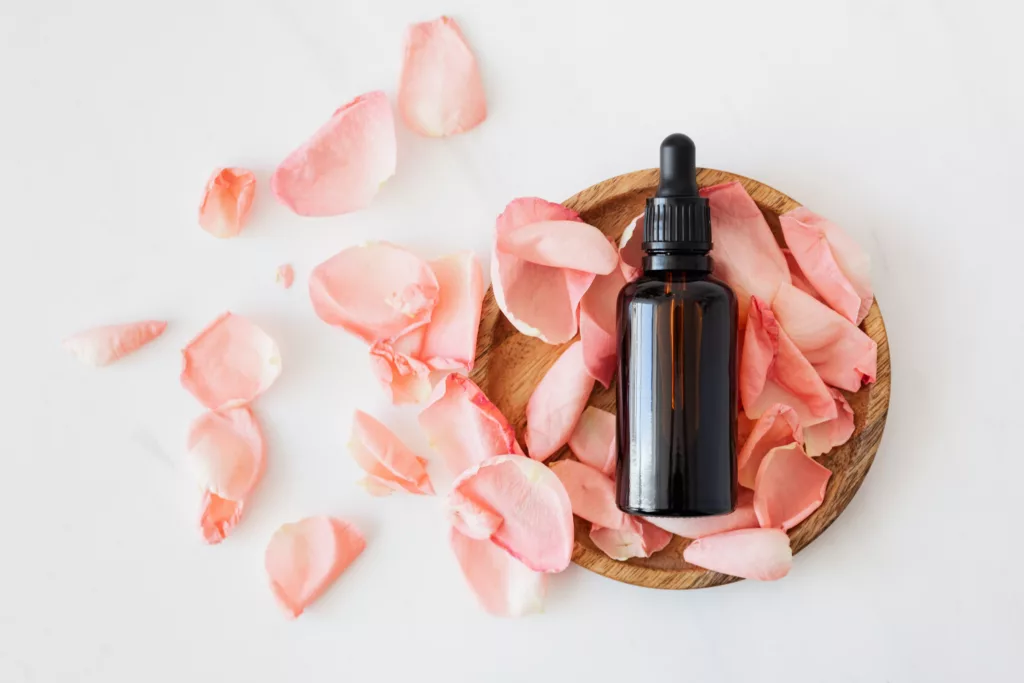 The Benefits of Choosing Green Essential Oils for Inflammation
The power of essential oils for inflammation lies in their captivating aromas and therapeutic properties and the potential for positive environmental impact.
Environmental Benefits
Amid concerns about unsustainable sourcing, it is crucial to recognize the profound ecological advantages of opting for green essential oils for inflammation. Certain oils, including Indian Sandalwood, Agarwood, Rosewood, Frankincense, and Myrrh, are at risk due to high demand and limited resources, often succumbing to illegal poaching and trade in drought-prone regions. Fostering sustainability begins with conscious consumer choices. Many essential oil production processes occur in less developed nations, sometimes lacking stringent labor standards. Prioritizing Fairtrade or brands committed to ethical sourcing safeguards the rights and well-being of workers, ensuring a responsible supply chain.
When sourced responsibly, essential oils transform into potent allies for environmental preservation and economic viability. Harnessing the concentrated power of essential oils for inflammation underscores their potential to be part of a sustainable lifestyle. By embracing green essential oils for inflammation, consumers champion biodiversity and environmental equilibrium.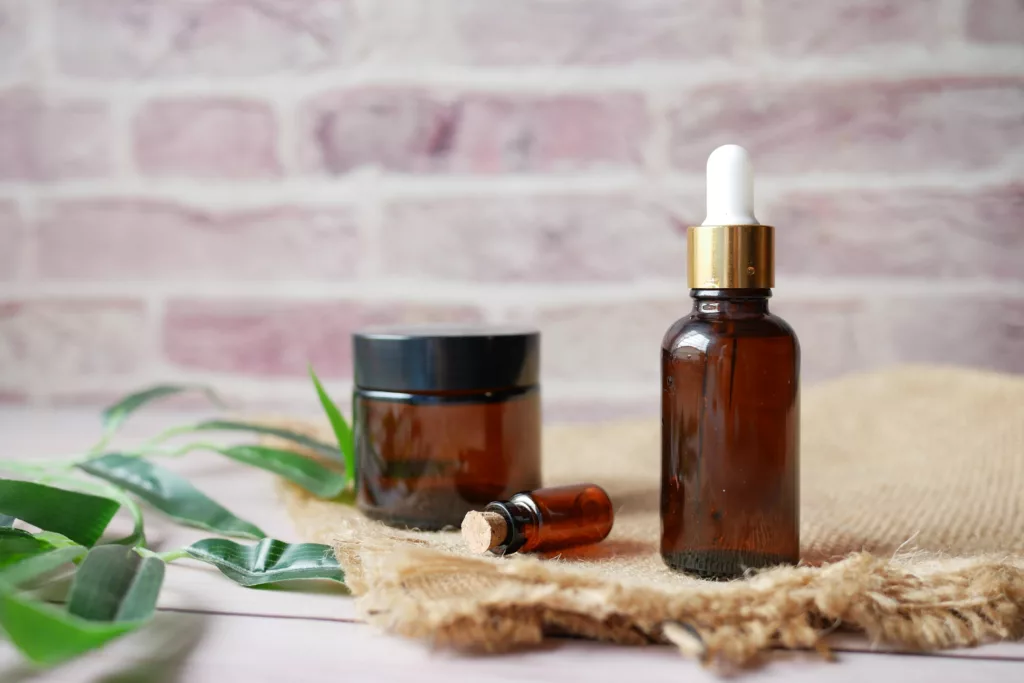 Social and Economical Benefits
Sustainable essential oil farming injects vitality into local economies by nurturing a cycle of reciprocity. Supporting local farmers who adhere to eco-friendly practices ensures that resources and profits remain within the community. This connection translates into increased economic opportunities, job creation, and enhanced financial resilience for individuals and families. Sustainable farming places human well-being at its core, ensuring fair labor practices and safe working conditions for farmers and laborers. By prioritizing the health and dignity of those involved in essential oil cultivation, sustainable practices contribute to an improved quality of life and dignified livelihoods.
Sustainable essential oil farming bolsters food security by promoting crop diversity and reducing reliance on industrial agriculture. Communities are equipped with diverse crops, fostering resilience against fluctuating market conditions and ensuring a steady supply of locally sourced resources. Sustainable essential oil farming empowers small farmers, traditionally overshadowed by larger industrial operations. Sustainable practices level the playing field by providing equitable opportunities, allowing small-scale cultivators to thrive. This inclusivity brings new life into local economies and cultivates a sense of community pride.
The heart of sustainable essential oil farming lies in collaboration. By forging alliances between farmers, researchers, and institutions, knowledge is shared, innovation is nurtured, and best practices are refined. These partnerships invigorate communities with the latest insights, enhancing productivity and ensuring long-term viability.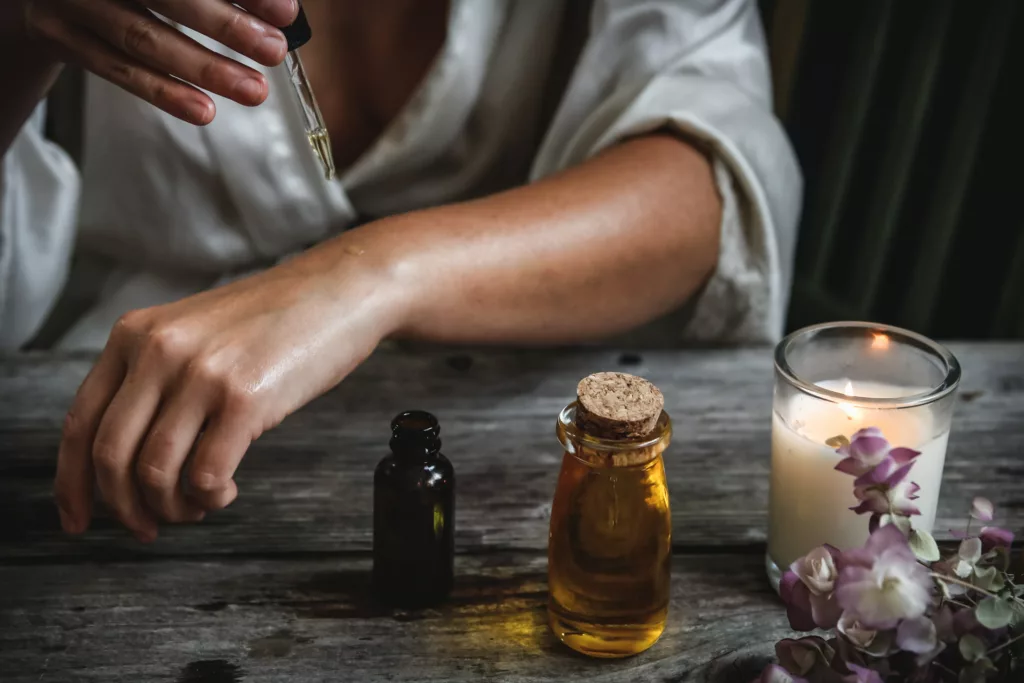 Conclusion
The journey towards sustainability and holistic well-being intertwines with the aromatic allure of nature's offerings in the world of essential oils. As we navigate the realm of green essential oils for inflammation, we uncover a harmonious path that embraces the power of anti-inflammatory remedies while nurturing our planet and its communities.
Let us tread lightly, guided by the principles of sustainability and ethical consumption, as we embark on a journey of aromatic wellness that resonates far beyond our senses. Start now by shopping at our eco-friendly store!
Want to read more like this?
Get similar stories and a free sustainability checklist delivered to your inbox.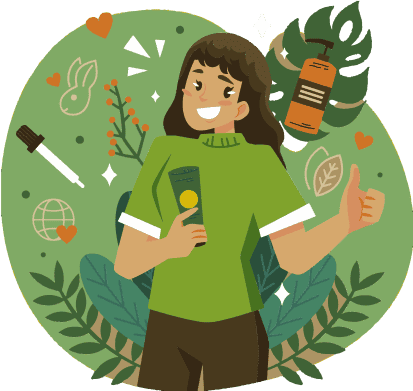 Get similar stories and a free sustainability checklist delivered to your inbox.