In the realm of beauty, sustainability has become a prominent focus, and mascara is no exception. Amidst the multitude of options, five eco-friendly mascara wands have risen to prominence. The task of selecting the ideal one may seem challenging, but fear not – this guide is your compass, guiding you towards a choice that seamlessly blends beauty with environmental responsibility.
The importance of eco-conscious choices must be taken into account, especially in the field of beauty, as the globe places an increasing emphasis on sustainability. These five mascara wands not only enhance your lashes but also help create a future that is more environmentally friendly and sustainable. Explore the world of eco-friendly mascara to see how it incorporates style with a concern for the environment.
The Rise of Sustainable Beauty
Previously guilty of environmental crimes, the beauty business is now embracing sustainability. Studies indicate that 65% of informed consumers are prepared to pay more for environmentally friendly items, which is what is driving this movement. To appeal to Gen Z and Millennials who are concerned about the environment, giants like L'Oreal and Unilever are committing to sustainable practices. This change demonstrates that making eco-conscious decisions may be profitable while also improving reputations and profits.
Types of Mascara Wands and Their Uses
Classic comb-like wand: A timeless choice offering length and volume. Brands like Lakmé Absolute Flutter Secrets Dramatic Eyes Mascara are reimagining classics with sustainability.
Curved wand: Ideal for curled, elongated lashes. The Lakme Eyeconic Curling Mascara exemplifies how green beauty can fuse with functionality.
Ball/Ball-tip wand: This wand ensures every lash gets its fair share of mascara, providing comprehensive coverage.
Thick fiber brush wand: For dramatic lashes that stand out.
Bottom lash wand: Overlooked but crucial for a complete look, this wand gives lower lashes the attention they deserve.
| | | | | |
| --- | --- | --- | --- | --- |
| Mascara Wand Type | Face Shape | Look | Occasion | Eye Shape |
| Classic comb-like wand | All face shapes | Natural to moderately dramatic | Everyday wear, office, casual outings | All eye shapes, especially almond and round |
| Curved wand | Oval, long | Dramatic curl | Parties, weddings, special events | Hooded, monolid, downturned (to lift and curl) |
| Ball/ball-tip wand | All face shapes | Detailed and precise | Everyday wear, detailed makeup looks | Small eyes, close-set eyes (to target hard-to-reach lashes) |
| Thick fibre brush wand | All face shapes | Bold and voluminous | Night outs, parties, theatrical events | Deep-set, prominent, large eyes |
| Bottom lash wand | All face shapes | Detailed and defined lower lashes | All occasions when full eye makeup is applied | All eye shapes, especially those with sparse lower lashes |
Unlock Your Savings with Exclusive Offer Coupons
Save big while shopping for sustainable products! Grab your exclusive coupons today!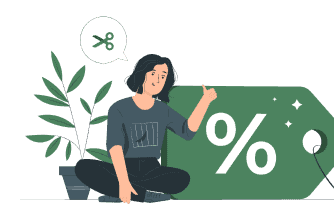 Top 5 Eco-Friendly Mascara Wands
1. Bésame Cosmetics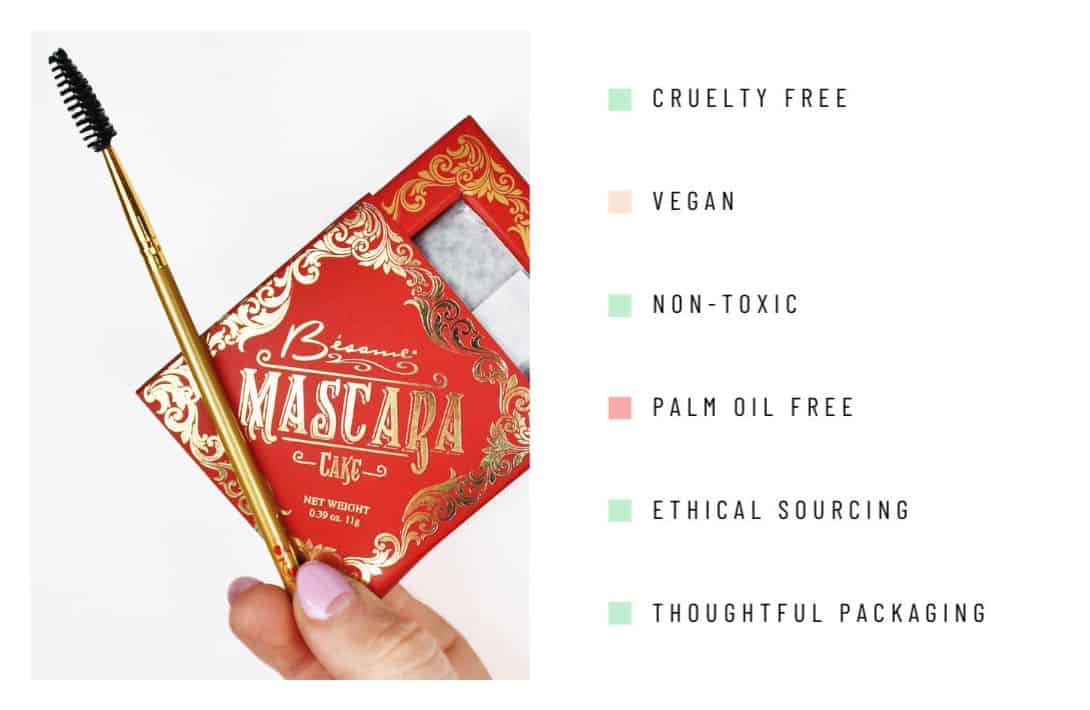 The 1920 refillable cake mascara and the 1940 cream are two separate eco-friendly mascaras produced by Bésame with the intention of capturing a vintage aesthetic. While the 1940 cream mascara comes in a plastic tube (and contains beeswax), the 1920 Cake is a zero-waste vegan mascara that comes in a chic refillable metal container (refills come in paper envelopes). Both offer black, defined lashes thanks to a formula that is both cruelty-free and paraben-free and was inspired by the femme fatale style of the 1920s.

Buy Now
2. Elate Cosmetics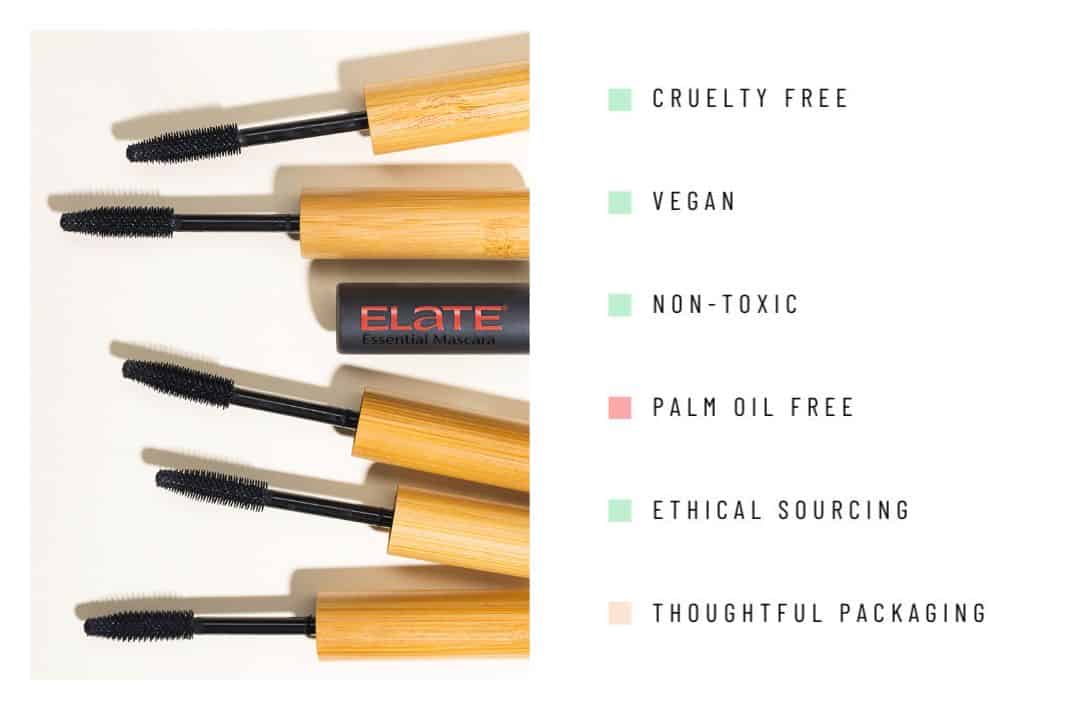 Thanks to vegan carnauba wax, Elate Cosmetics is a well-liked option for individuals looking for smudge-resistant, zero-waste waterproof mascara. They are packaged in recyclable plastic liner tubes, bamboo compostable tubes, and silicone mascara wands. Crush the bamboo shell to release the inside plastic, wash it, then recycle it separately for appropriate disposal. Old mascara brushes can be donated to Project Wild Wands Canada, where they will help with the cleaning and removal of endangered wildlife. Additionally, they are vegan, Cruelty-Free International certified, and gluten-free.
Buy Now
3. Dab Herb Make-Up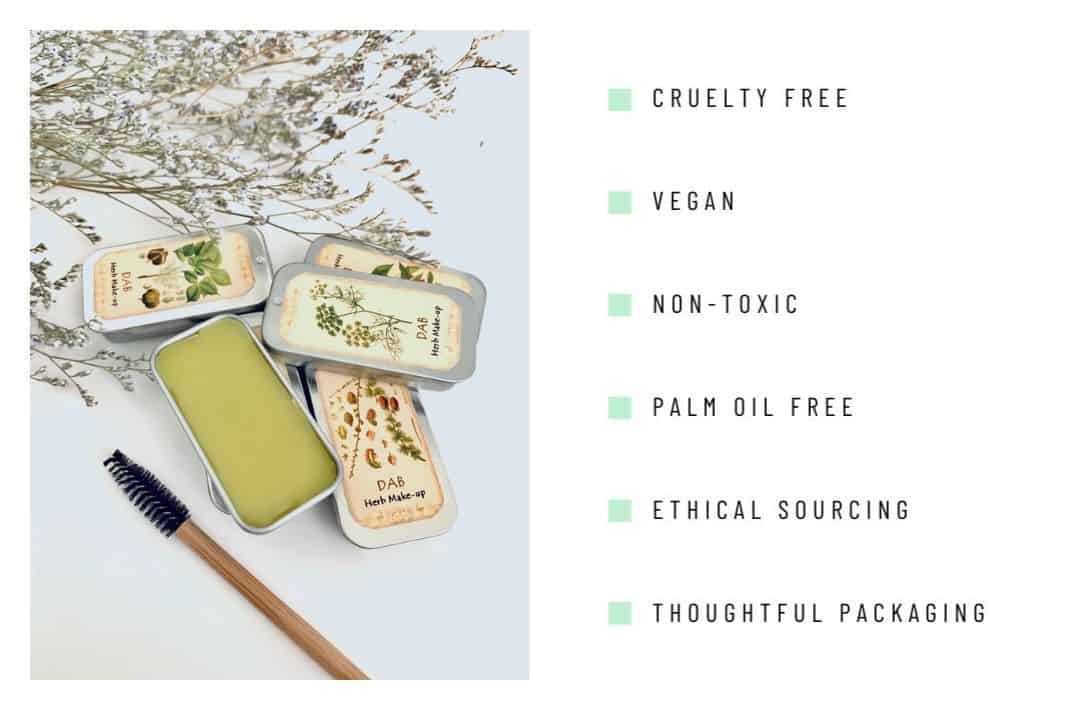 Because it requires combining the coconut activated charcoal mascara powder and lash serum, Dab Herb's version of sustainable mascara requires a little bit more preparation time and application time. They advise priming your lashes first with the serum alone, followed by mixing the serum with the powder to create a paste (which can then be used as eyeliner and brow filler). If necessary, they will send you the entire set of waste-free mascara tools, including a bamboo wand and a silicone mixing dish. Both the powder and the serum are free of parabens, heavy metals, glycols, alcohol, and silicones.

Buy Now
4. Clean-Faced Cosmetics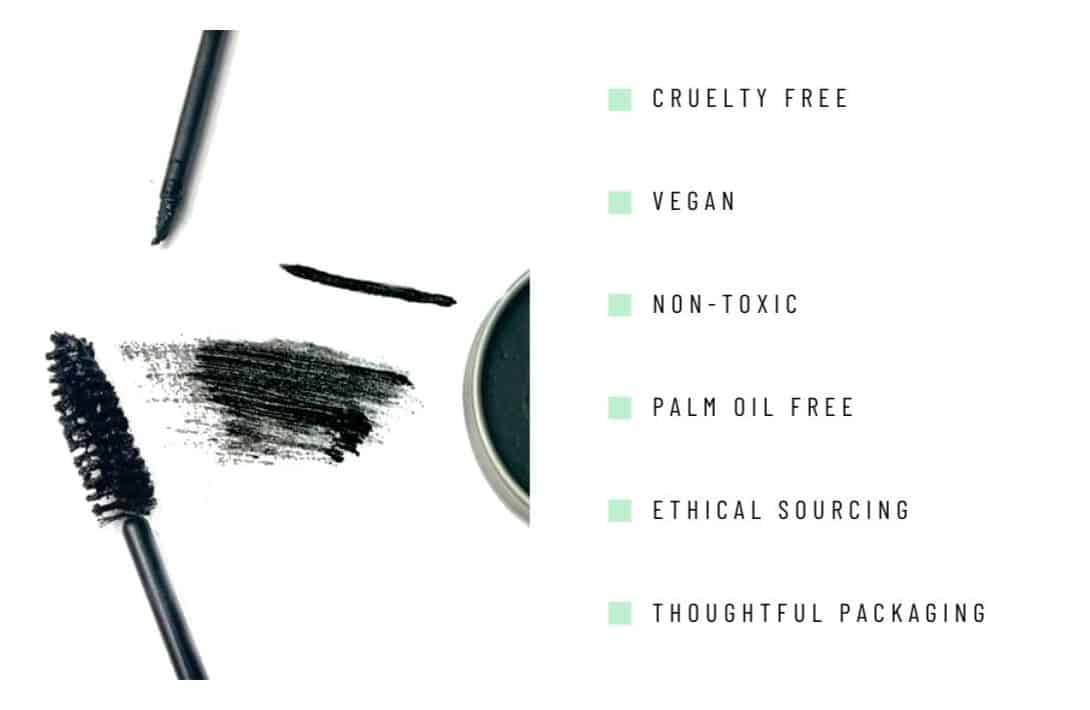 Clean-Faced Cosmetics takes home the trophy for having the widest selection of zero waste mascara brands. All of it is made with just four ingredients: kaolin, castor oil, activated charcoal, and candelilla wax. Since it's oil-based, there won't be any chunkiness, and you won't need to wet the mascara wands first. Simply apply, let dry, and repeat to achieve your desired level of lash thickness. Each comes in a recyclable metal pot or glass tube with bamboo applicators that can be composted.
Buy Now
5. Bee You Organics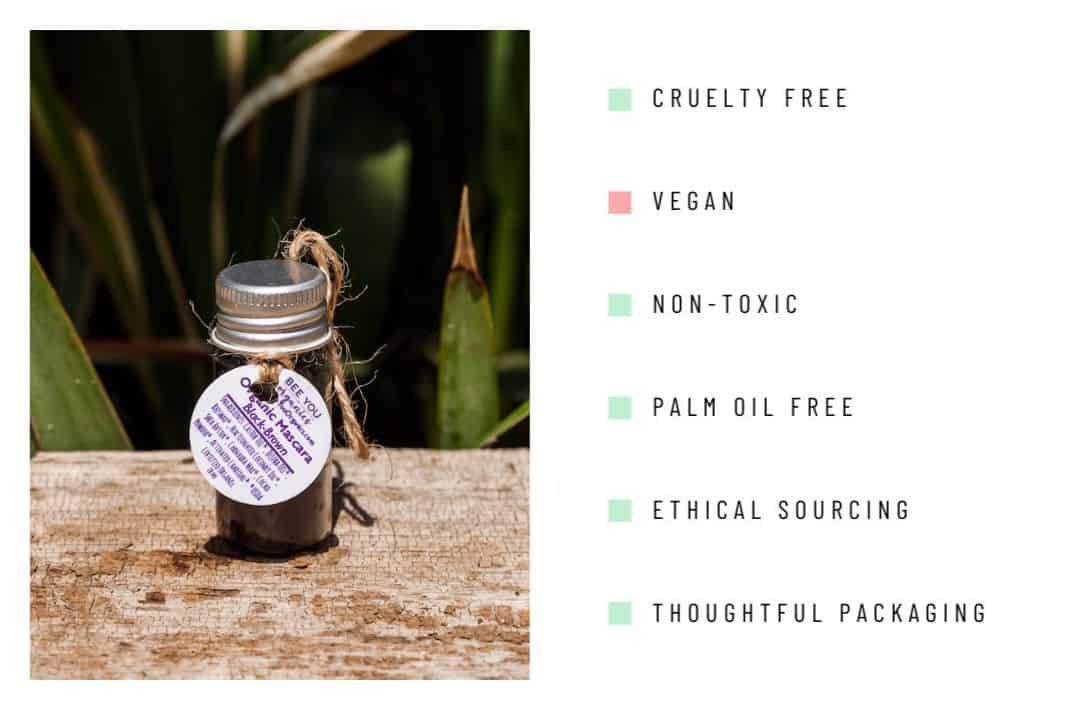 Waste-free mascara from Bee You Organics is incredibly easy to use (only five ingredients) and encourages lash growth. While the black colour of activated charcoal is not certified organic, it is mostly organic and all-natural. The brown colour is 100% organic. Both are free of phthalates, oxides, and parabens. Bee You is not strictly vegan, despite being cruelty-free, as their mascaras contain organic beeswax that has received USDA certification. On request, they produce a vegan mascara that uses Carnauba Wax in place of beeswax.

Buy Now
Why Eco-Friendly Mascara Wands Matter?
Environmental Impact of Traditional Wands
Landfill Concern: Millions of mascara wands end up in landfills annually.
Ocean Pollution: Non-recyclable plastic from wands contributes to the 120 billion units of non-recyclable waste produced by the cosmetics industry yearly. These plastics break down into microplastics, polluting oceans.
Eco-Friendly Mascara Wands as a Solution
Wildlife Rehabilitation: Initiatives like Wands For Wildlife by Appalachian Wildlife Refuge encourage the donation of used mascara wands to help rehabilitate animals. These wands remove fly eggs, larvae, and dirt from fur and feathers of small animals.
Reducing Plastic Pollution: Donating wands prevents non-recyclable plastic from ending up in landfills and oceans. In the US, up to 6 mascaras are sold per minute.
The Bigger Picture
Microplastic Crisis: Microplastics are found everywhere, posing health risks as they enter food and water sources.
Consumer Action: The Wands For Wildlife campaign underlines the importance of collecting and reusing wands, promoting sustainability and wildlife conservation.
Choosing the Right Eco-Friendly Mascara Wand
Determine Your Needs: Decide if you want volume, length, curl, or a mix.
Eco-Friendly Brands: Look for brands emphasizing sustainability in products and packaging.
Check Ingredients: Opt for natural, organic ingredients, and avoid harmful chemicals.
Read Reviews: Consider user feedback on the product's performance and eco-credentials.
Consider Value: Weigh price against sustainability and quality.
Experiment: Finding your perfect match may take time, so be patient.
Stay Updated: Sustainable beauty evolves; keep an eye on new products, trends, and innovations.
The Benefits of Eco-Friendly Mascara
Transitioning to green beauty, especially mascara, brings profound environmental impact. These mascaras often contain natural ingredients, free from harmful chemicals, with sustainable brands offering biodegradable packaging, reducing your carbon footprint.
Conclusion
Sustainability is a common goal in the world of beauty. Given that mascara is still a necessity, it is our responsibility to make decisions that are in line with environmental values. Explore mascara wands that not only make your lashes look beautiful but are environmentally friendly. Finding the ideal eco-friendly mascara wand may be a gratifying and responsible decision with a wide range of options, showing your dedication to a greener, more beautiful planet.
To check out more such articles on beauty, visit our Beauty section!
Want to read more like this?
Get similar stories and a free sustainability checklist delivered to your inbox.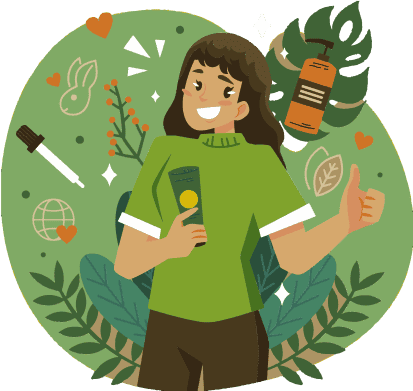 Get similar stories and a free sustainability checklist delivered to your inbox.