In our quest for health and wellness, ensuring the cleanliness of the fruits and vegetables we consume has become paramount. With the increasing popularity to clean fruit with baking soda, many consumers are curious about its actual benefits. Does this common household item truly offer a superior cleaning method, or is it just another trend? This article dives deep into the science of cleaning with baking soda, juxtaposing it against other popular methods like vinegar and plain water, and offering insights into the world of natural produce cleaners.
Why is it Essential to Clean Fruit with Baking Soda?
Every piece of fruit or vegetable we consume comes with a history of exposure – from pesticides to environmental contaminants and bacteria. The health risks associated with these contaminants make the cleaning process not just a routine but a necessity. While many have traditionally relied on vinegar or just a rinse under running water, the recent spotlight on baking soda, scientifically known as sodium bicarbonate, has piqued interest and skepticism alike.
Baking Soda: A Closer Look
Baking soda, or sodium bicarbonate, is more than just a baking ingredient. Its alkaline nature and unique chemical properties have made it a favored choice for various household chores, including cleaning. But when it comes to fruits and vegetables, how does it stack up against other produce cleaning methods? You can clean fruit with baking soda to ensure it's safe to eat!
The Science of Cleaning with Baking Soda
The magic of baking soda lies in its ability to break down and neutralize acidic pesticide residues found on the surface of fruits and vegetables. A notable study from 2017 underscored baking soda's prowess, showing that a baking soda solution was more effective in removing pesticides from apples than other tested methods. But beyond apples, how does baking soda fare with a variety of produce, and is it truly the best natural produce cleaner available? You can clean fruit with baking soda to ensure it's safe to eat.
Unlock Your Savings with Exclusive Offer Coupons
Save big while shopping for sustainable products! Grab your exclusive coupons today!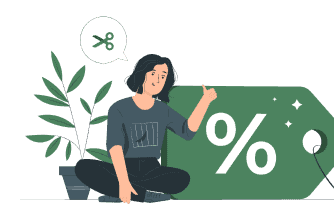 Comparing Baking Soda with Other Cleaning Methods
The age-old debate of vinegar vs. baking soda for cleaning has advocates on both sides. Vinegar, with its acidic nature, can reduce bacteria levels on produce, but it's not a complete solution. Baking soda, with its alkaline properties, offers a dual benefit – combating both bacteria and pesticides. Yet, the efficacy of both these methods is often overshadowed by the simple power of thorough rinsing under running water. To remove pesticides, clean fruit with baking soda.
Practical Tips for Cleaning with Baking Soda
For those venturing into the world of baking soda cleaning, here's a comprehensive guide:
Mix one teaspoon of baking soda in two cups of water to prepare your cleaning solution.
Immerse the fruits or vegetables in this solution for 12-15 minutes.
Follow up with a thorough rinse under cold running water.
For produce like apples or carrots with tougher exteriors, consider using a vegetable brush to enhance the cleaning process when you clean fruit with baking soda.
Conclusion
The journey to discover the most effective method for cleaning produce is filled with varied opinions and methods. However, the benefits of baking soda for cleaning are backed by science, making it a strong contender in the realm of natural produce cleaners. Whether embraced as a trusted cleaning solution or approached with skepticism, baking soda's role in promoting healthier, cleaner eating cannot be denied. To promote health and exercise precaution, you can clean fruit with baking soda.
For more sustainable living tips, visit our planet-friendly blog and get reading!
Want to read more like this?
Get similar stories and a free sustainability checklist delivered to your inbox.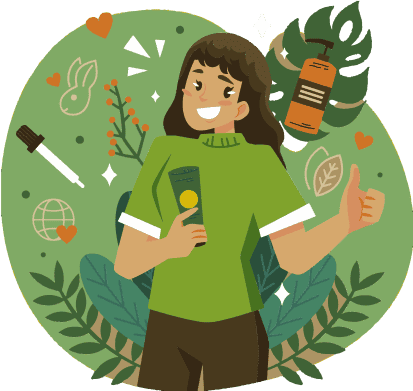 Get similar stories and a free sustainability checklist delivered to your inbox.