As summer strikes across the earth, millions of people wonder how to find stylish yet breathable fabrics to beat the summer heat. This dilemma has resulted in a new trend in the fashion industry – breathable sustainable fabrics. These sustainable fashion materials protect you from heat and extend your organic fabric choices. Sustainability is at the heart of many; therefore, your fabric choices must be aligned with eco-friendly values.
Data by the McKinsey company shows that the fashion industry alone produced 2.1 billion metric tons of greenhouse gases. That's the impact of the industry! In this exploration of breathable sustainable fabrics revolutionizing the fashion industry, we delve into a diverse range of materials that prioritize comfort during sweltering summers and align with the ethos of a more responsible and sustainable fashion future.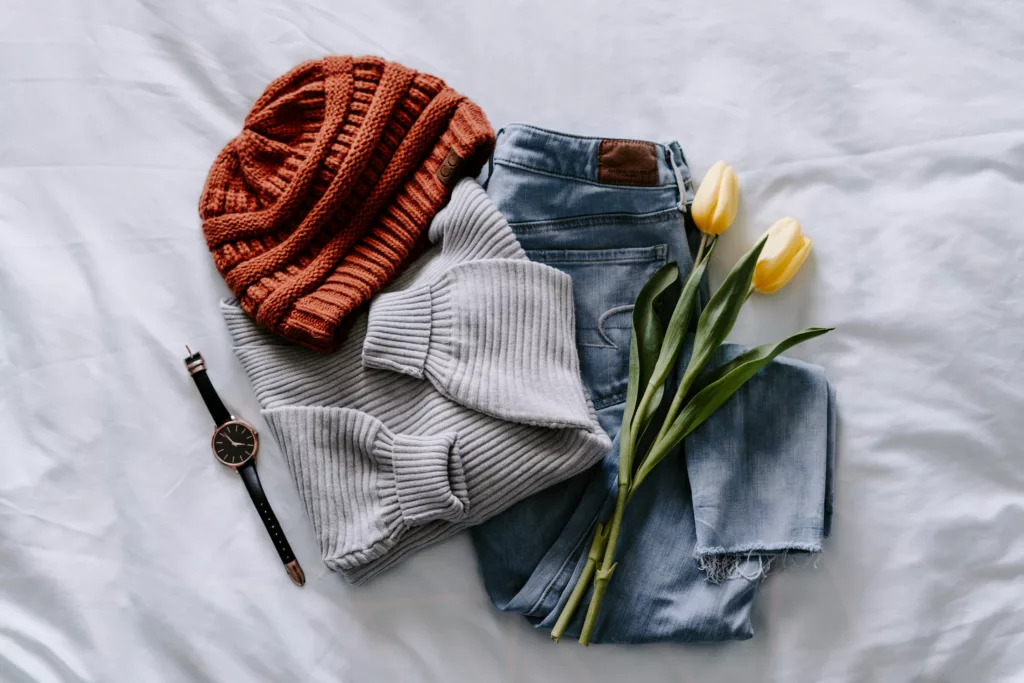 Top 10 Breathable Sustainable Fabrics
Feeling lost for wardrobe choices in this unbearable summer heat? Worry not, we've got you. With these cool, comfortable, breathable sustainable fabrics, your body can experience comfort and freedom. Made from ethical materials, the amazing features of these top 10 breathable sustainable fabrics will blow your mind!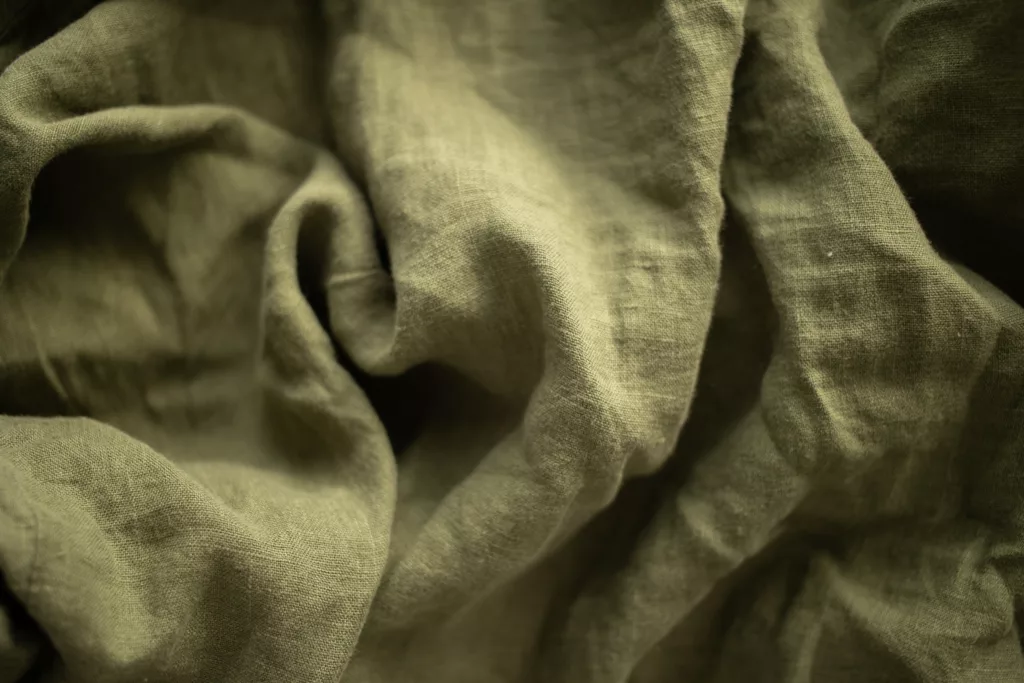 Organic Cotton
Origin and history of the fabric: Organic cotton, originating in the Indus Delta around 6,000 BC, was first cultivated in India and Pakistan. Arab traders introduced it to Europe in the 1st century, spreading growth across Asia, America, and Africa. Traditional methods evolved, and during the Industrial Revolution, spinning machines and cotton gins revolutionized its production, shaping its history.
Environmental impact and sustainability: Organic cotton, a cleaner alternative to conventional cotton, requires no pesticides, synthetic fertilizers, or chemicals in processing. With certifications like GOTS and fair trade, it ensures chemical-free, ethical practices, reducing energy and water use while promoting farmer well-being and sustainable fashion.
Common uses in fashion: This fabric makes organic cotton pajamas for homewares like organic comforters.
Benefits for wearers: Reduces allergies and skin irritations, suitable for delicate skin, light and breathable.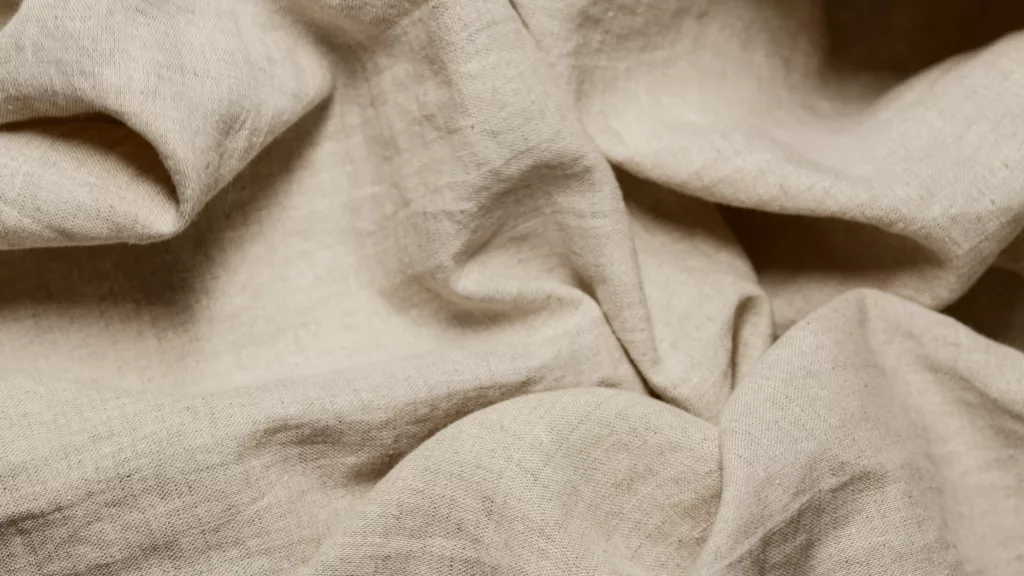 Hemp
Origin and history of the fabric: Initially used in ancient China for textiles, hemp gained prominence during the Western Zhou dynasty. It traveled along the Silk Road, reaching Europe by the Middle Ages and eventually reaching Chile and North America in the 16th century. With its rapid growth in temperate climates, hemp became a global crop, valued for its versatility and minimal environmental impact.
Environmental impact and sustainability: Hemp's remarkable breathable sustainable fabrics properties lie in its high yield, minimal water and chemical requirements, and phytoremediation properties that enhance soil health. Its carbon-negative attribute truly sets it apart, actively absorbing more CO2 than most plants—a compelling reason why hemp clothing holds great promise for a greener fashion future.
Common uses in fashion: Used in making jeans, shirts, dresses, hats, bags, ropes, canvas, skin care products, building materials, paper, and many food products.
Benefits for wearers: Naturally sun protective and antimicrobial.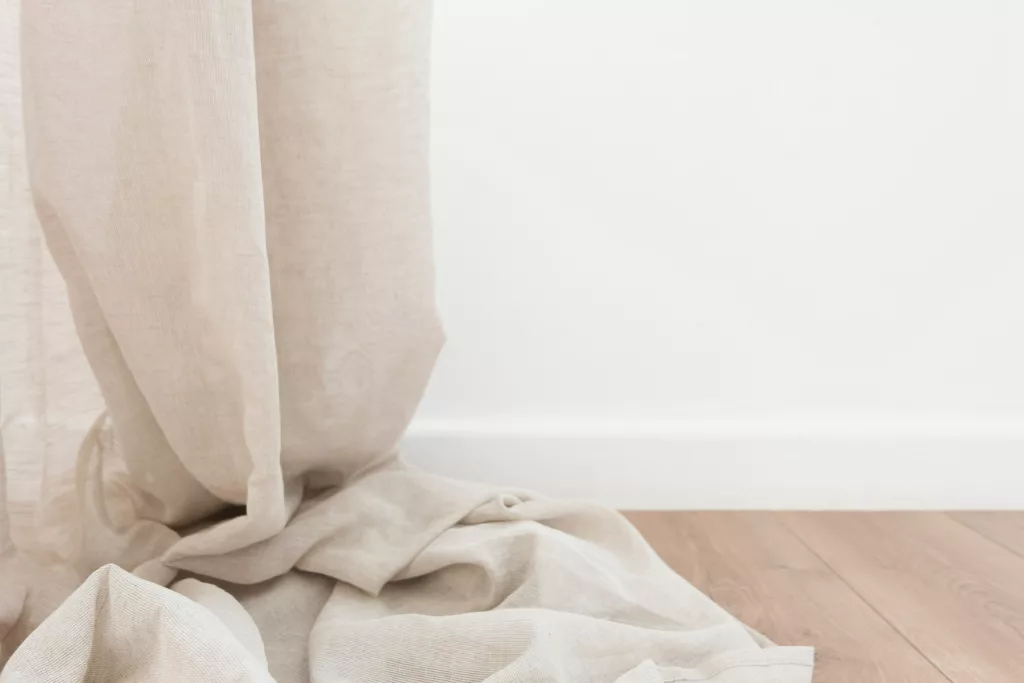 Linen
Origin and history of the fabric: Linen, traced back to 8,000 BC in Egypt through carbon dating, was esteemed for its cooling quality. Derived from flax plant cellulose, it thrived due to its low water needs. Nile floods nurtured flax, producing fabric for attire, currency, décor, and mummy shrouds, reflecting its ancient significance and versatility.
Environmental impact and sustainability: Organic linen, sourced from flax, boasts minimal environmental impact. Requiring scant fertilizers, pesticides, and irrigation, epitomizes sustainability. This natural fiber's eco-friendliness makes it a standout choice for conscious consumers and a greener planet.
Common uses in fashion: Used in making all garments, from nightgowns to dresses and underwear to jackets.
Benefits for wearers: Superlight and Breathe final fabric.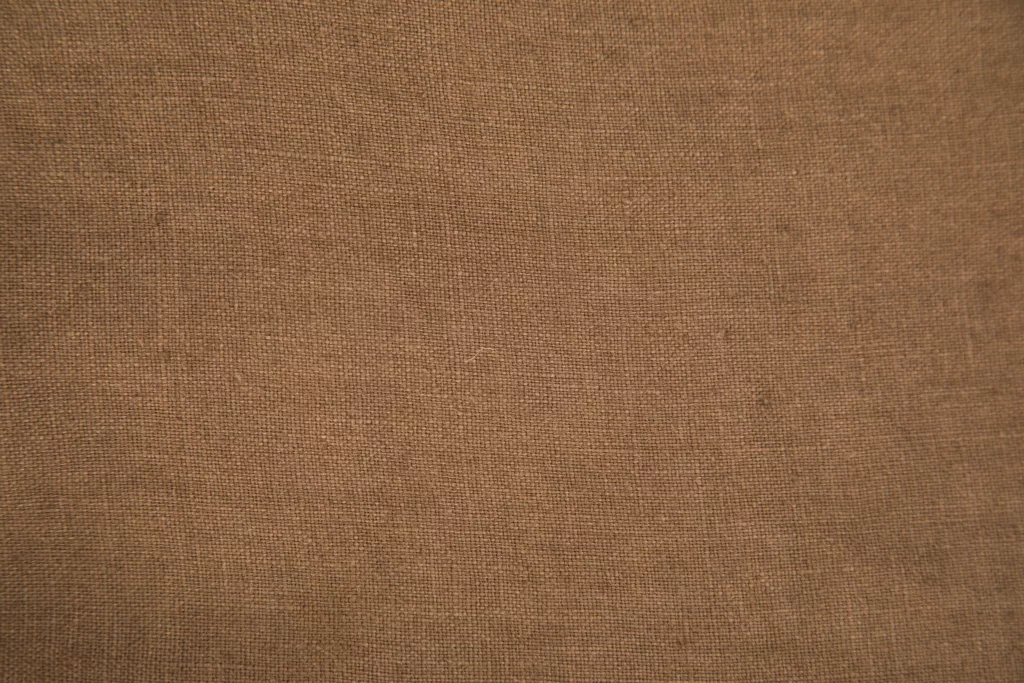 Cork
Origin and history of the fabric: Cork, a natural material utilized for 5000 years, found applications in sealing, fishing, and footwear across ancient China, Egypt, Babylon, and Persia. Greek physician Dioscorides recognized cork's hair loss treatment in the 2nd century A.C. By the 17th century; it became a staple wine bottle stopper.
Environmental impact and sustainability: Cork's regrowth process absorbs ample carbon dioxide, acting as a carbon sink. Its pivotal role in a diverse ecosystem supports various plant and animal species, magnifying its sustainable impact and ecological significance.
Common uses in fashion: Used in making sustainable vegan leather alternatives such as vegan handbags and vegan shoes.
Benefits for wearers: Hypoallergenic, light, antimicrobial.
Lyocell
Origin and history of the fabric: Lyocell, a semi-synthetic rayon derived from cellulose, was initially developed by 'Enka' in the 1970s but introduced by British company 'Courtaulds' as 'Tencel.' Subsequently acquired by 'Lenzing AG,' Austria, its production shifted to China, now a primary global producer and exporter of this eco-friendly fabric.
Environmental impact and sustainability: Lyocell's eco-friendliness stems from its biodegradability as a plant-based material, promoting the popularity of breathable sustainable fabrics. Despite the chemical digestion of wood pulp for cellulose fibers, production minimizes environmental impact by recycling water and chemicals. Tencel, a prominent lyocell brand, exemplifies this commitment, reducing new resource consumption and advancing responsible fabric production.
Common uses in fashion: Used in making dress shirts, towels, and underwear.
Benefits for wearers: Highly breathable, moisture-wicking, smooth against the skin.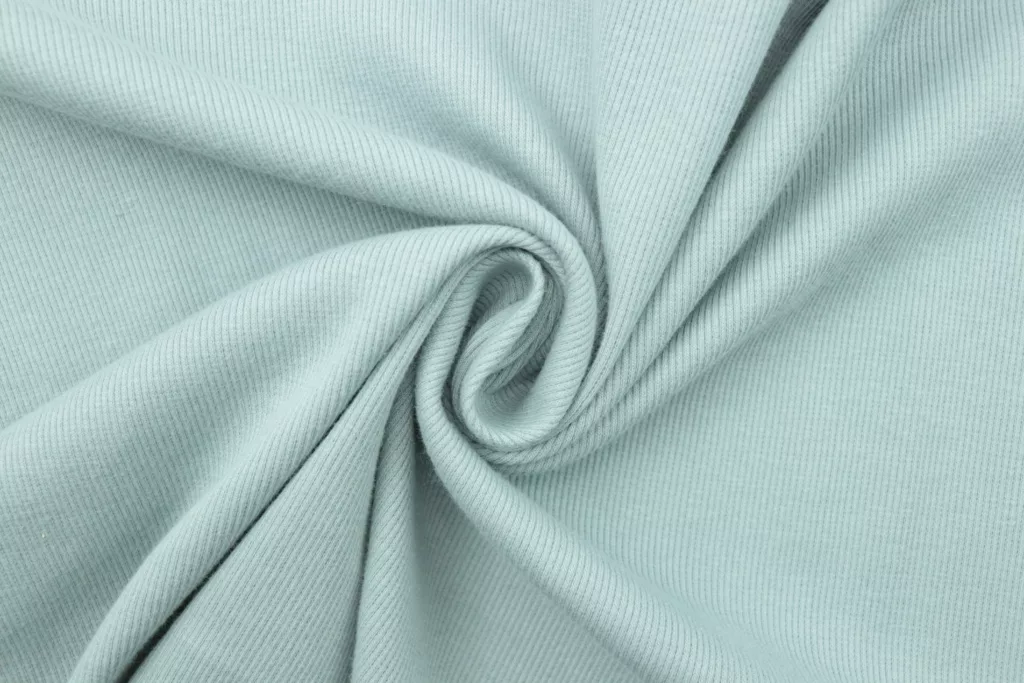 Econyl
Origin and history of the fabric: Founded in Italy in 1965, Aquafil pioneered nylon recycling in the 1990s. Their transformative Econyl fabric, crafted from pre-and post-consumer waste, emerged in 2011, marking a significant leap toward sustainable fashion and resource conservation.
Environmental impact and sustainability: Econyl's creation from industrial plastic and ocean nets curtails waste, embodying sustainability. As a recycled nylon alternative, it reduces resource consumption and waste production, exemplifying an eco-conscious solution for fashion while helping address plastic pollution and conserving resources.
Common uses in fashion: Used in making stockings, leggings, tights, and other form-fitting lower-body garments.
Benefits for wearers: Sweat-friendly.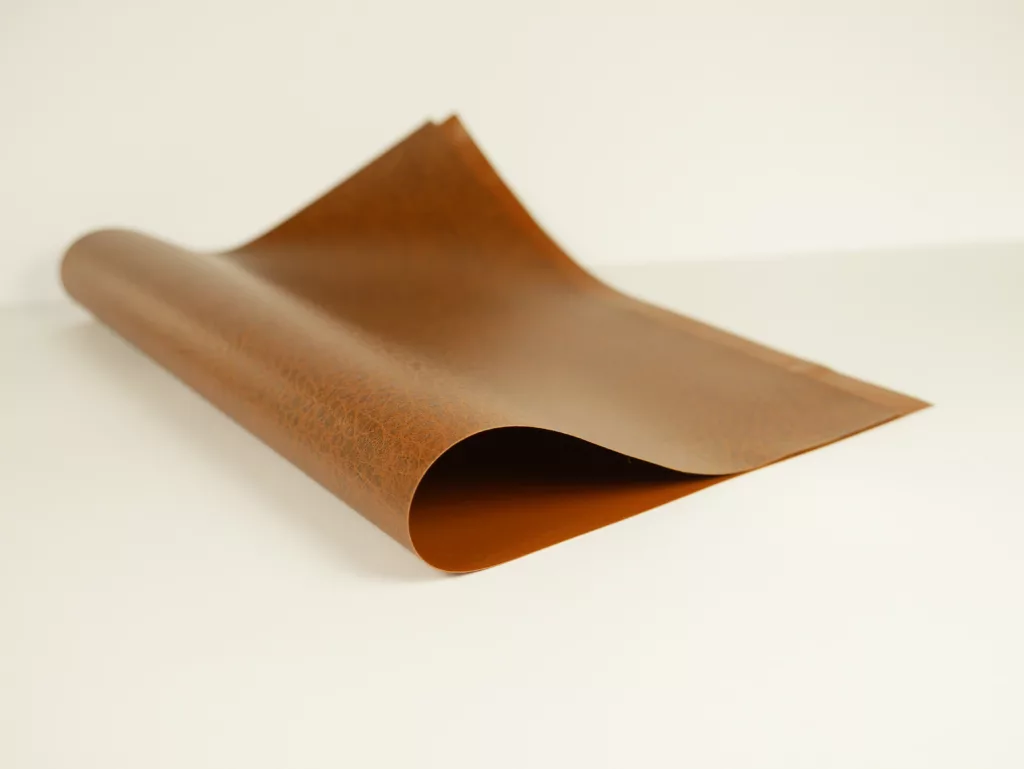 Pinatex
Origin and history of the fabric: Conceived by Dr. Carmen Hijosa, Piñatex® debuted at London's Royal College of Art exhibition. This innovative leather alternative blends cellulose from pineapple leaves, PLA, and petroleum-based resin, offering a sustainable and cruelty-free material from creative ingenuity.
Environmental impact and sustainability: Amid the surge in vegan leather's popularity, concerns over plastic-based alternatives arise due to their environmental impact. Piñatex is a sustainable choice, utilizing pineapple leaf fibers—a natural by-product—thus minimizing waste. This innovative approach promotes eco-conscious fashion and underscores the importance of utilizing renewable resources.
Common uses in fashion: Making shoes, bags, and watch bands.
Benefits for wearers: Lightweight, water repellent, strong and durable.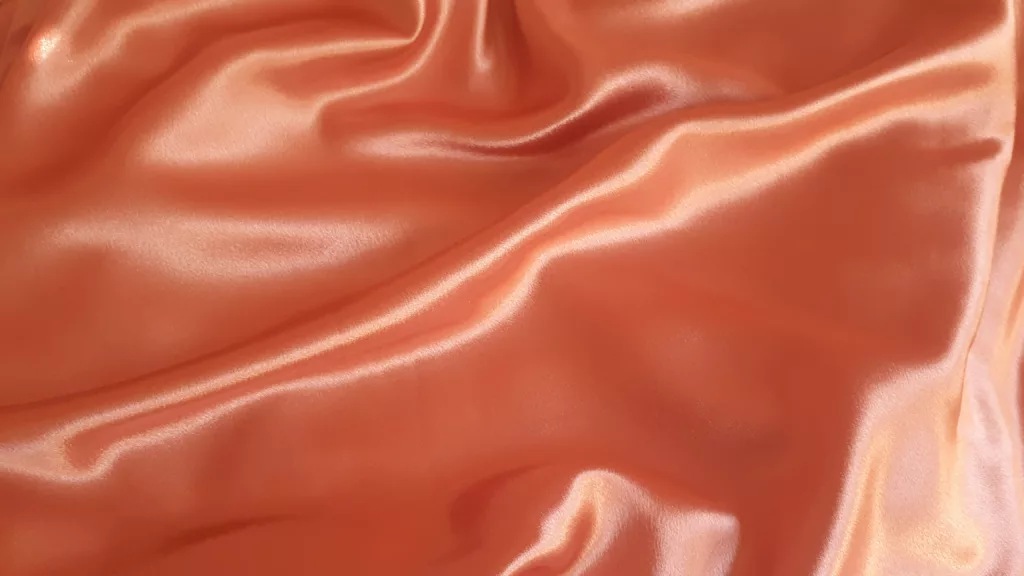 Recycled Polyester (RPET)
Origin and history of the fabric: Recycled Polyester (RPET), born from a collaboration between Polartec and Patagonia in 1993, ingeniously repurposed plastic bottles into sustainable fabric. Initially novel, RPET has since evolved technologically, becoming comparable in quality and durability to virgin polyester. With around 1.5 billion bottles diverted from landfills by Polartec, RPET's positive impact echoes in an ocean of plastic waste.
Environmental impact and sustainability: Recycled polyester (rPET), derived primarily from repurposed plastic bottles, showcases a proactive response to the environmental perils of single-use plastics. By transforming discarded materials into new fabric, rPET mitigates waste, reduces the strain on landfills, and contributes to a more sustainable, circular fashion economy, steering us toward a greener future.
Common uses in fashion: Used in making thin and light stretchy sustainable activewear, thick and fluffy fleece.
Benefits for wearers: Extremely soft, sturdy, and durable.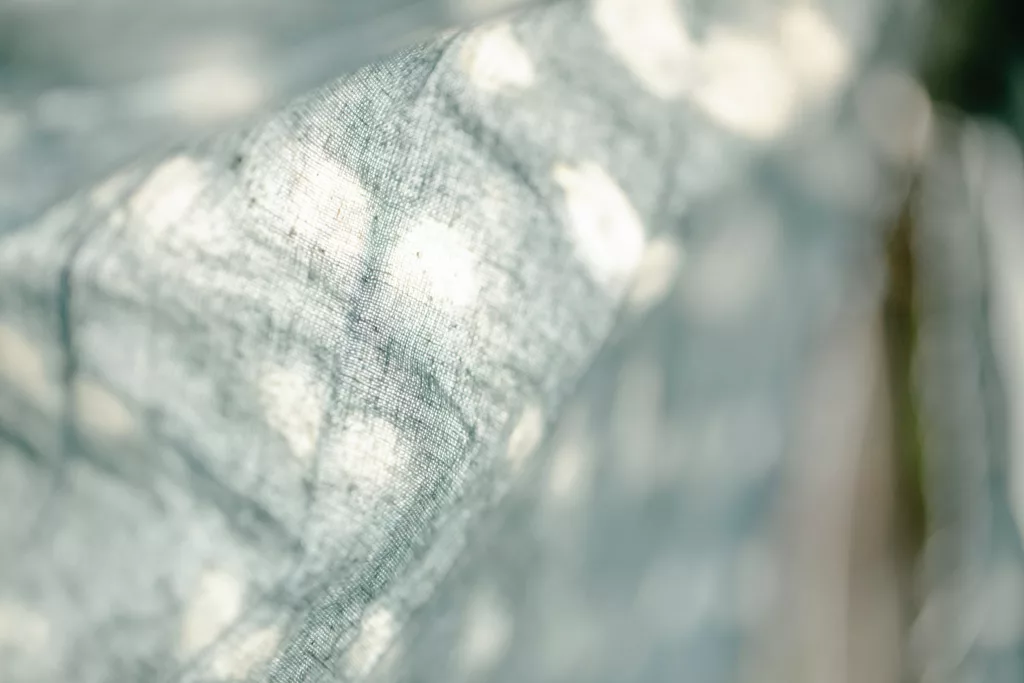 Bamboo Linen
Origin and history of the fabric: Bamboo's historical uses span paper, weaponry, and household items in Asia. Although commercial bamboo fabrics emerged in the 2000s, experimentation dates back over a century. Philipp Lichtenstadt's 1864 U.S. patent marks an early milestone in bamboo's journey toward becoming a versatile and sustainable linen source.
Environmental impact and sustainability: Bamboo's remarkable sustainability stems from its non-lethal harvesting, rapid renewal, and high CO2 absorption. Thriving on minimal inputs and rainfall, certified sustainable bamboo forests yield eco-friendly material when mechanically processed. Embracing bamboo linen supports a greener future, promoting environmental preservation and responsible consumption.
Common uses in fashion: Used in making underwear, socks, and T-shirts.
Benefits for wearers: Anti-bacterial, water-wicking, wrinkles-resistant.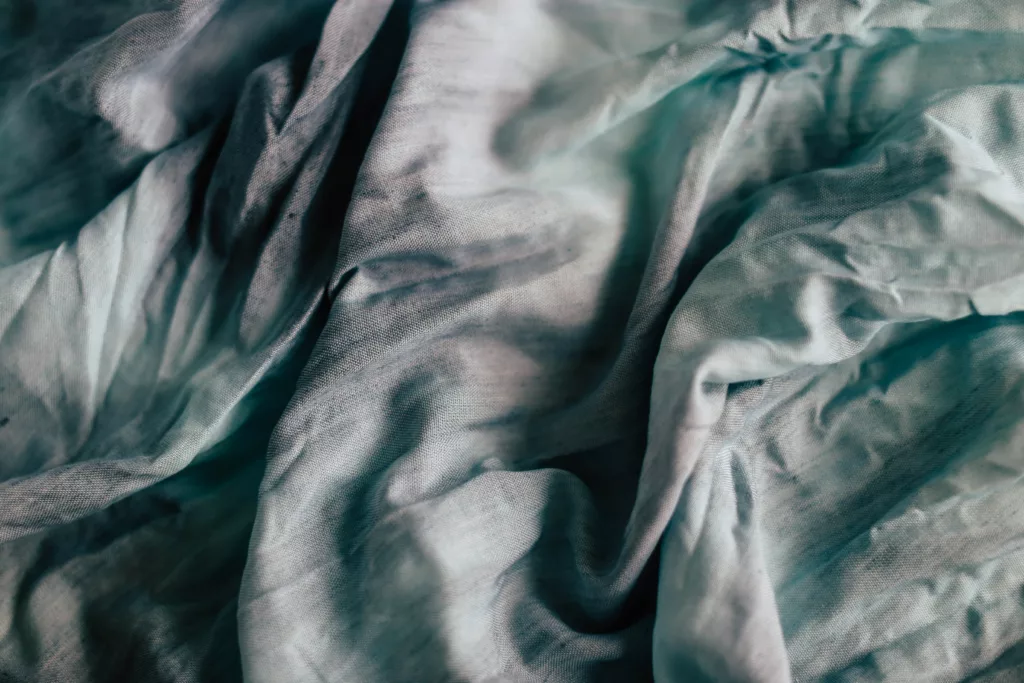 Deadstock Fabrics
Origin and history of the fabric: Deadstock fabrics have their roots in textile production's excesses. Leftover from prior runs or unsold inventory, these premium materials, once discarded, contributed to environmental concerns. Over time, an increased focus on sustainability and waste reduction sparked interest in repurposing deadstock, making it a key player in a responsible fashion and a potent countermeasure against textile waste.
Environmental impact and sustainability: Deadstock fabrics offer a sustainable approach by utilizing existing garments or materials that might otherwise go to waste. With minimal processing, they reduce manufacturing impact and landfill contributions. The choice of eco-conscious, upcycled brands and deadstock fabrics exemplify resourceful fashion and contribute to a greener, waste-reducing industry.
Common uses in fashion: Used for packaging purposes.
Benefits for wearers: Easy to unpack, recycled.
Want to read more like this?
Get similar stories and a free sustainability checklist delivered to your inbox.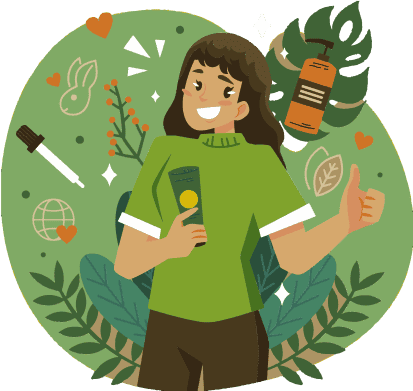 Get similar stories and a free sustainability checklist delivered to your inbox.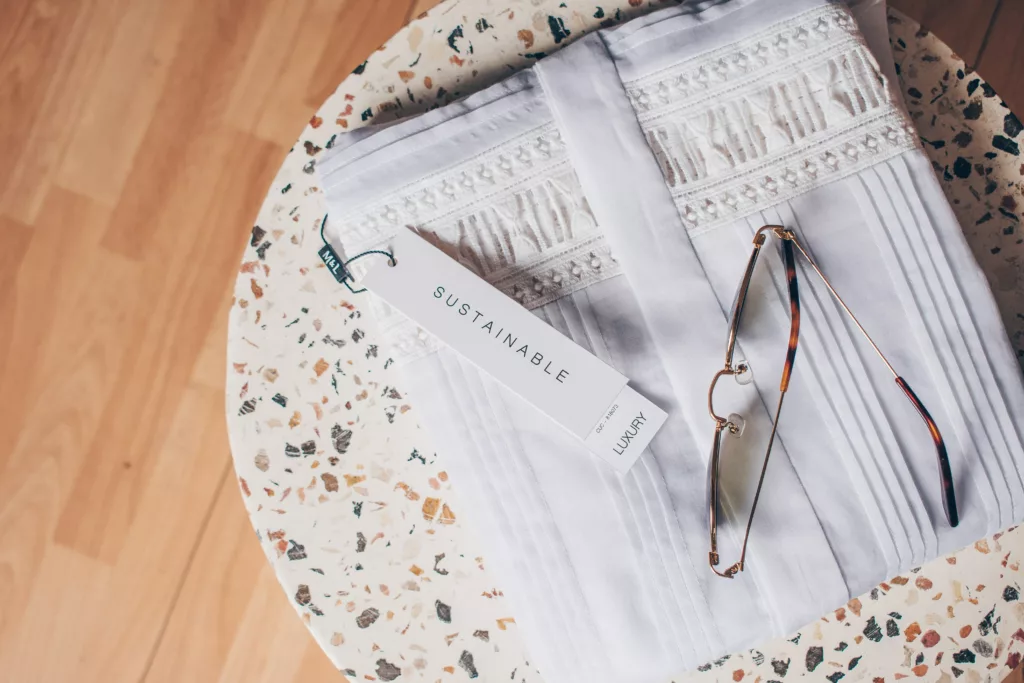 Fashion Brands Embracing Breathable Sustainable Fabrics
With the number of fashion sustainability trends on the surge, many brands have started using green fabrics in the fashion industry. They actively produce and sell fashionwear made from biodegradable fabric options, such as the ones mentioned above. Let's explore the top 5 brands using eco-friendly fabrics for clothing!
1. Patagonia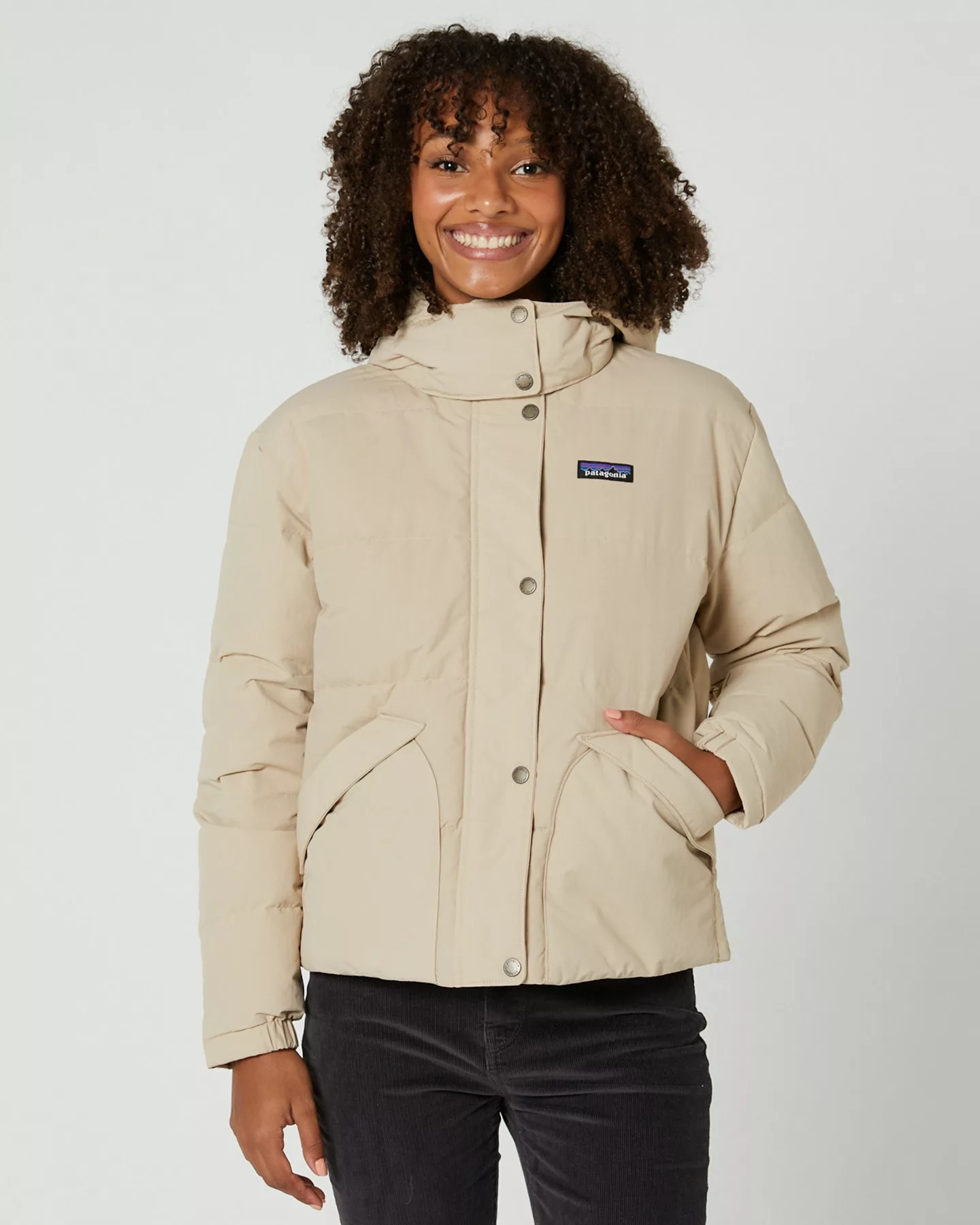 Patagonia, a leader in outdoor clothing, excels in crafting clothes from breathable sustainable fabrics. Renowned for moisture-wicking tees, water-repellent hiking shorts, and iconic fleeces, their commitment to using 98% recycled materials underscores their dedication to environmental responsibility. With transparent practices and sustainable initiatives, Patagonia offers high-performance wear that aligns with conscious outdoor enthusiasts' values.

Buy Now
2. Tentree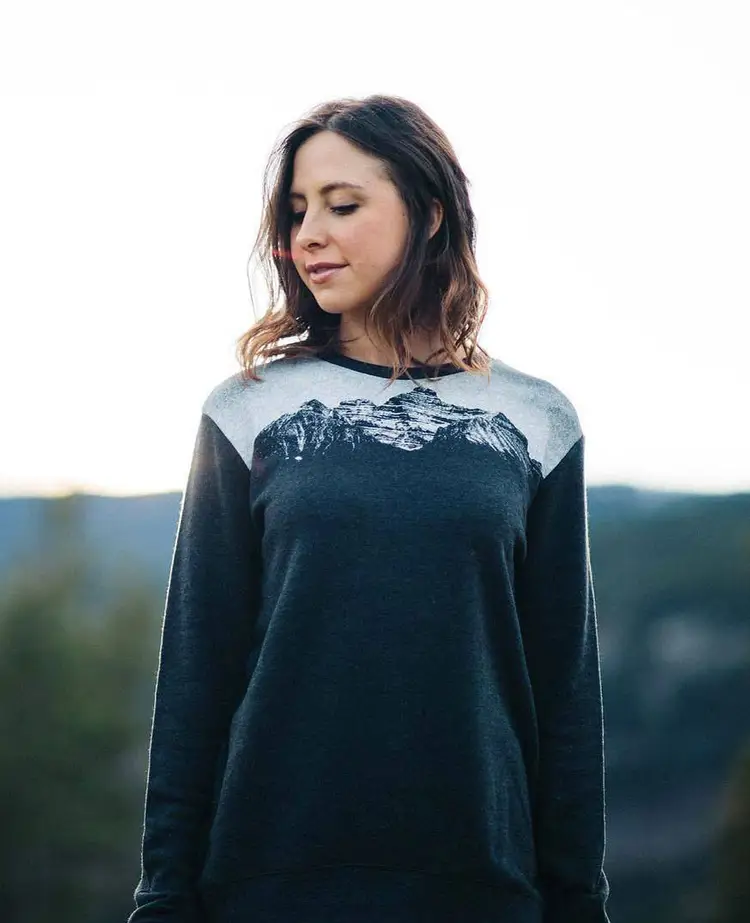 Tentree, a certified B Corp, excels in breathable sustainable fabrics. Its eco-friendly clothing range includes breathable sustainable materials such as organic cotton and Tencel fabric items, catering to activewear and loungewear enthusiasts. With a remarkable tree-planting initiative, ten trees per purchase combat deforestation. As they are committed to quality, ethics, and greener fashion, Tentree's products merge comfort and conscience seamlessly.

Buy Now
3. For Days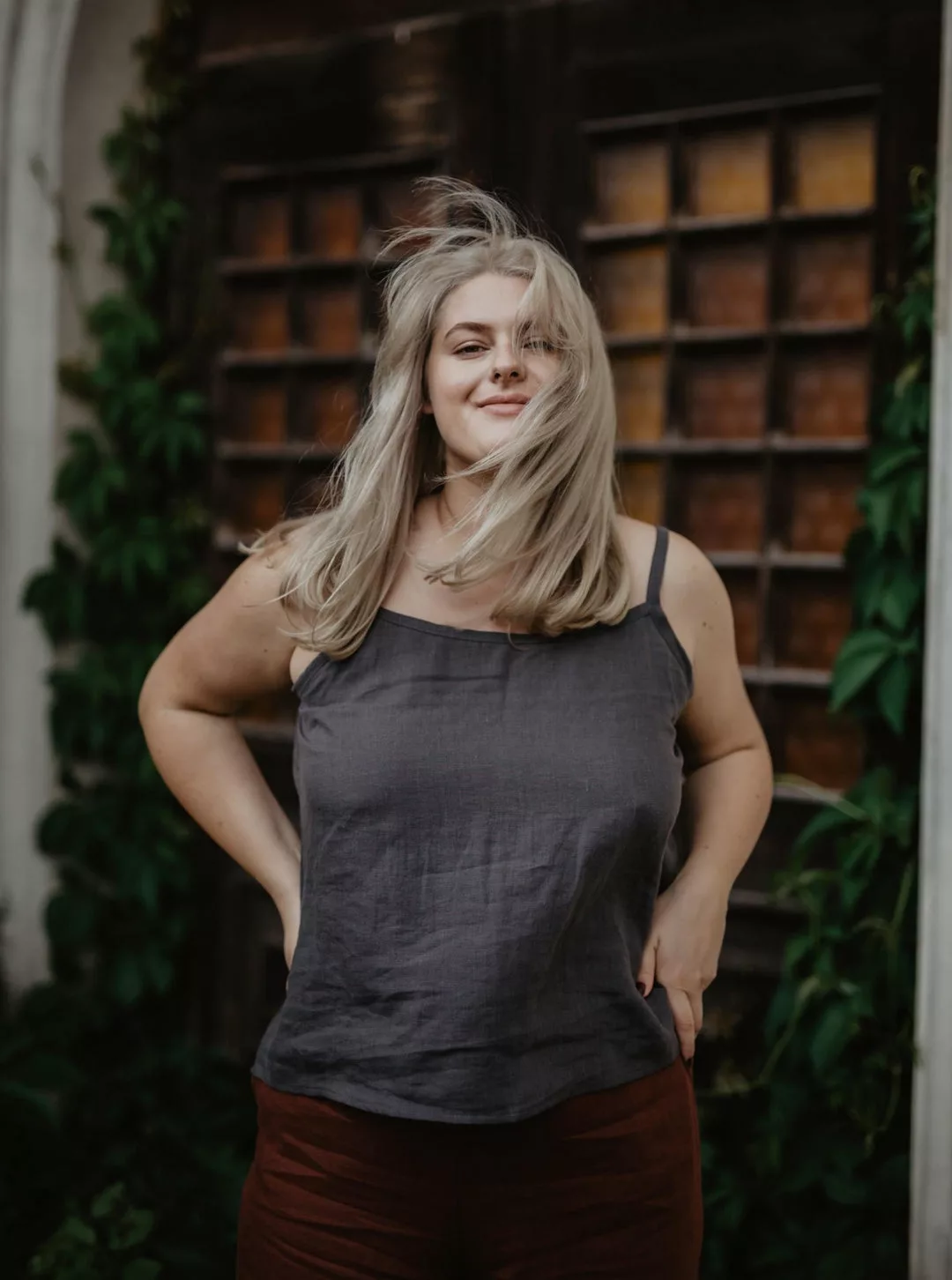 For Days leads in breathable sustainable fabrics and eco-friendly clothing crafted from organic cotton and recycled terry. A trailblazer in a circular fashion, their closed-loop system and GOTS-certified approach prioritize zero waste and responsible production. From '90s tees to unisex pieces, their affordable lineup reflects a commitment to breathable, stylish, and sustainable apparel.

Buy Now
4. Jungmaven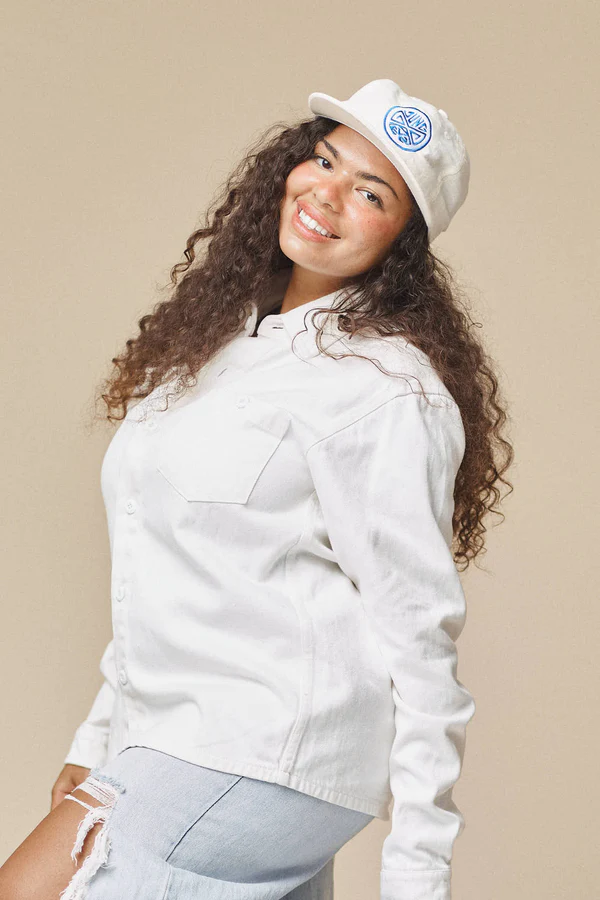 Jungmaven stands as a beacon for breathable sustainable fabrics in the fashion realm. With their commitment to countering destructive practices, their hemp clothing line showcases regenerative properties. Offering durable, comfortable hemp and organic cotton blend tees and intimates, Jungmaven empowers eco-conscious consumers to embrace style with a positive environmental impact.

Buy Now
5. BackBeat Co.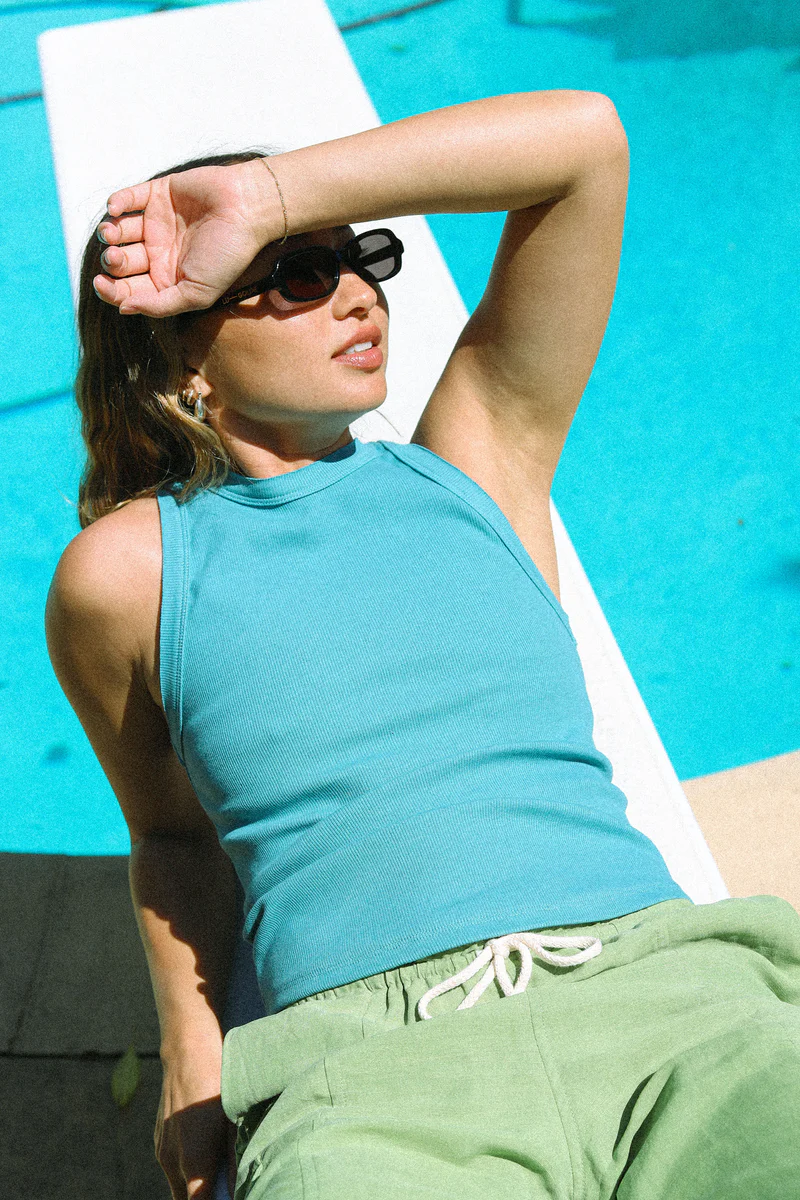 BackBeat Co. is an American-made, GOTS Certified brand that excels in breathable sustainable fabrics. Inspired by California's surf-skate culture, it crafts comfortable, eco-friendly loungewear. Utilizing low-impact materials like hemp and Tencel, it champions a conscious lifestyle. With compostable or recycled packaging, BackBeat Co. brings cool comfort, promoting eco-conscious choices for a laid-back life.

Buy Now
Why Choose Breathable Sustainable Fabrics?
Cool and comfortable fabrics are essential for enduring scorching summers, and breathable materials for summer provide a game-changing solution. As they are woven with optimal looseness, these fabrics facilitate swift air circulation, allowing sweat to evaporate effortlessly. This dynamic process promptly dissipates body heat, ensuring a consistently cool and pleasant experience. The absorbing prowess of fabrics like cotton amplifies the appeal of breathable materials. By wicking moisture away from the skin and enabling rapid evaporation, they actively dissipate body heat, averting the discomfort of dampness.
The environmental benefits of embracing breathable sustainable fabrics are profound. Individuals and brands can significantly reduce their carbon footprint by opting for natural fibers in fashion and biodegradable fabric options. This shift holds tremendous potential in a world grappling with an alarming annual landfill waste of 1.3 billion tons. Notably, during the production process, these eco-friendly fabrics for clothing require less water and energy, resulting in a diminished carbon footprint. This usage reduction, in turn, curbs greenhouse gas emissions and addresses climate change.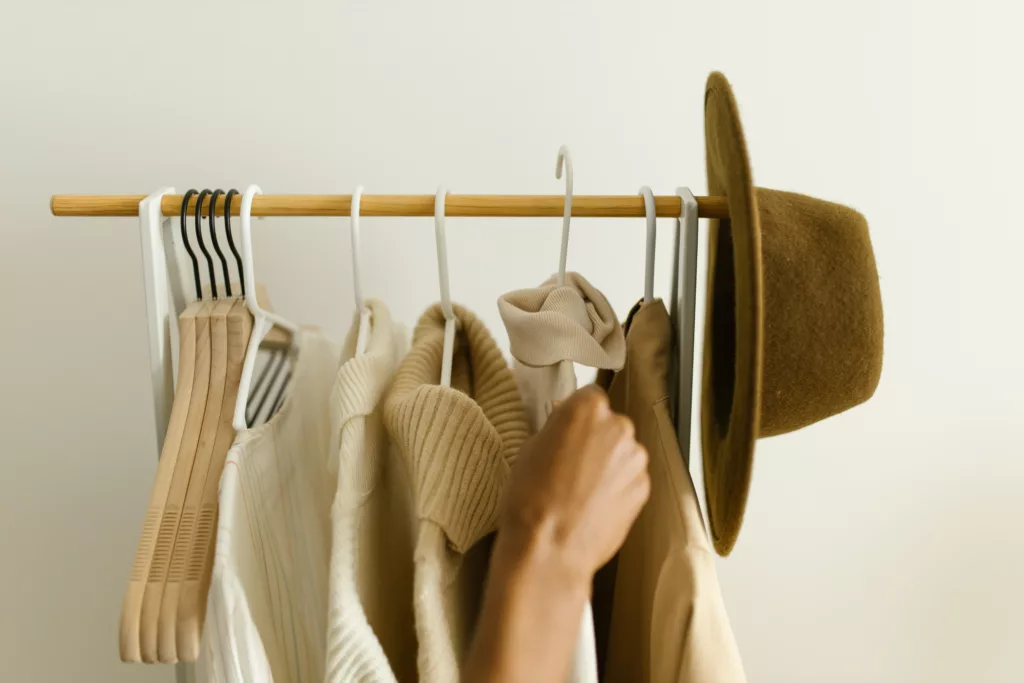 Caring for Breathable Sustainable Fabrics
Breathable sustainable fabrics are made from renewable sources in fashion. As important as it is to adopt eco-friendly clothing in your life, it is also vital that you learn to care for them.
Caring for breathable sustainable fabrics and environmentally-friendly clothing materials is essential to a more conscious and eco-friendly lifestyle. When washing your clothes, go for eco-friendly detergents. Skip fabric softeners and choose dryer balls to enhance drying efficiency. Employ a front loader and select a cold wash with a light spin cycle for machine washing. Remember to turn your clothing inside out before washing to protect the fabric's visible side and avoid overloading the machine to prevent friction damage.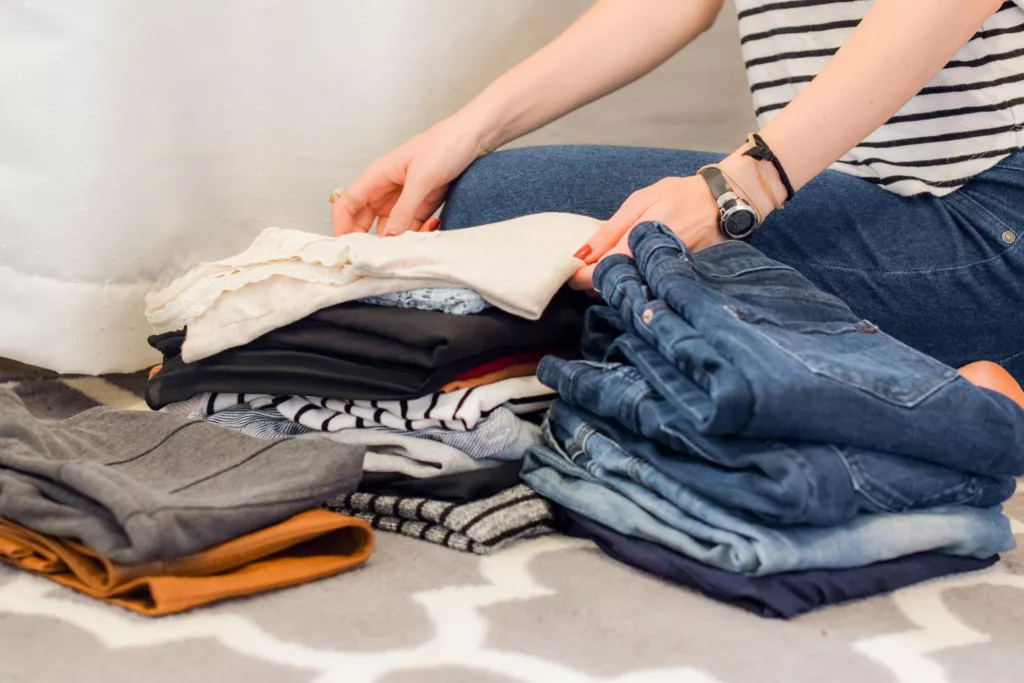 Delicate items should be placed in mesh washing bags or tied pillowcases to safeguard their integrity. When drying, prioritize hang-drying whenever feasible. Air-drying conserves energy and imparts a unique freshness to your laundry. Lay them flat on a towel for woolen and jerseys to maintain their shape. Embrace eco-friendly dryer options to minimize environmental impact further. To avoid wrinkles and save energy, consider steaming instead of ironing. Steamers are gentler on breathable sustainable fabrics and can be used on a wider range of materials.
Proper storage plays a vital role in caring for breathable sustainable fabrics and clothing. After washing, hang your clothes to prevent wrinkles and maintain their form. Store garments in a cool, dry place to shield them from sunlight, moisture, and heat, prolonging their lifespan.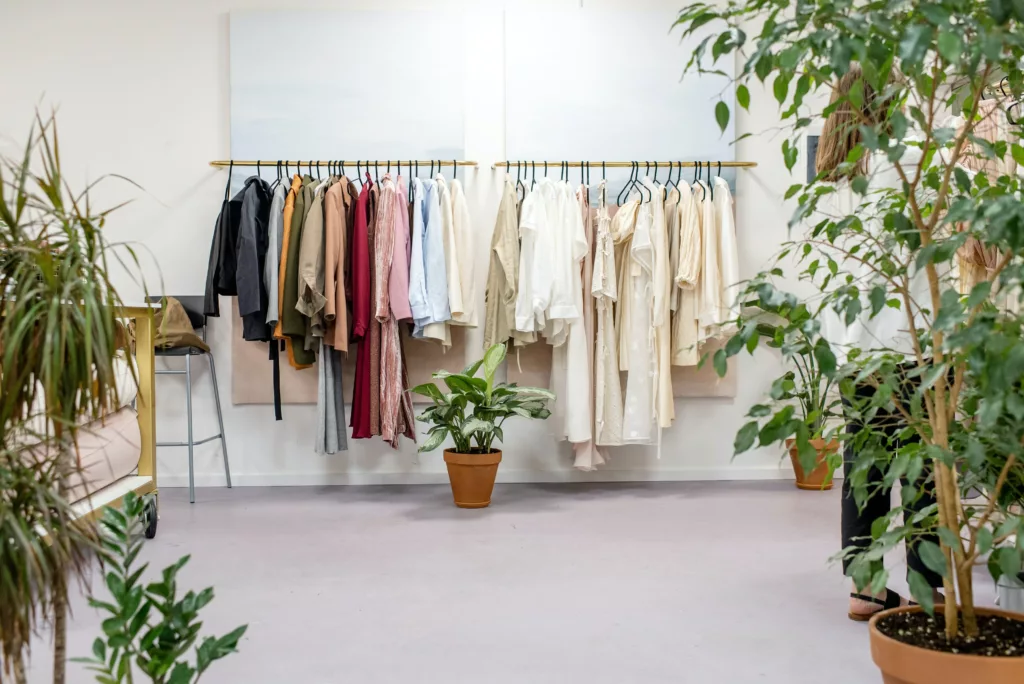 Conclusion
The intolerable summer heat has ignited a revolution in breathable sustainable fabrics in fashion. These fabrics offer respite from rising temperatures and champion a more eco-friendly approach to style. As brands lead the change, it's clear that breathable sustainable fabrics are not just a trend but a vital step towards a greener fashion future. Embracing breathable sustainable fabrics isn't just about staying cool; it's about profoundly impacting our environment!
Make a sustainable choice for your wardrobe today and shop from our eco-friendly store!
Want to read more like this?
Get similar stories and a free sustainability checklist delivered to your inbox.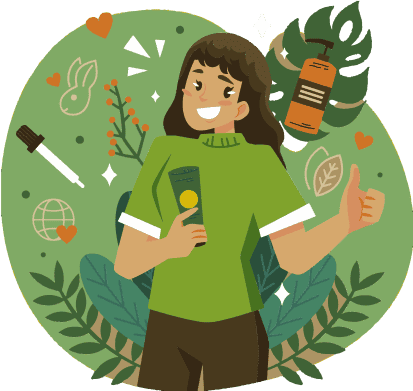 Get similar stories and a free sustainability checklist delivered to your inbox.