The nutritional powerhouse of blueberries in the fridge is not only a tasty sweet delight but also a dietary powerhouse packed with vitamins, antioxidants, and dietary fibre. Because of their delicious flavor, they are a go-to ingredient for smoothies, desserts, and a quick and healthy snack. If you're a consumer who prioritises their health, chances are good that you usually stock up on these adorable blue treats. But the question, "How long do blueberries keep in the fridge?" can cross your mind. In our comprehensive guide, we'll give you the details you need to ensure that the blueberries in your refrigerator stay as fresh as possible.
Factors Affecting the Shelf-life of Blueberries
Blueberry shelf-life estimation involves more than just a basic countdown. Their durability and freshness are affected by a variety of factors.
Freshness at the Time of Purchase: The shelf life of blueberries is greatly influenced by the state in which they are in when you buy them. Examining the fruit itself is just as important as verifying the "best by" date on the container. Watch out for any mould growth or unusually wet berries, since these could be signals that they're starting to lose their freshness.
Humidity and Temperature in the Fridge: The key to keeping your blueberries fresh for a longer period of time is to keep the temperature and humidity steady within your refrigerator. In order to accomplish this, try to keep your blueberries stored at a temperature between 32°F and 35°F, with a relative humidity level between 90-95%. Use these characteristics to optimise the storage conditions for your blueberries since many contemporary refrigerators have options that make it simple to change these variables.
Packaging: Packaging matters more than you might think. Blueberries come in different types of containers, from plastic clamshells to cardboard cartons. A perforated container or one specifically designed for storing produce often works best, as it allows for better air circulation and moisture control.
How to Properly Store Blueberries in the Fridge
Storing blueberries the right way can extend their shelf life significantly. Here's a step-by-step guide:
Preparing the Blueberries: It's wise to hold off on washing your blueberries right away after bringing them home, despite how tempting it can be to do so. When you wash them, moisture is added, which might hasten the formation of mould. Instead, wait to wash them until you're ready to eat them as a snack or enjoy them in a dish.
Best Types of Containers: To efficiently control humidity and moisture levels, choose a container with tiny holes or a ventilated cover. Instead, choose glass containers with paper towels lined on the bottom; this helps absorb extra moisture and reduces the likelihood of mould growth.
Optimal Location Within the Fridge: The location of your blueberries in the refrigerator is quite important. The middle or lower shelves offer more constant temperatures and are therefore the best places for keeping your berries because the temperature can fluctuate near the door or top shelf.
How Long Do Blueberries Last in the Fridge: The Answer: So, you've properly stored your berries, but how long do blueberries last in the fridge? Generally, if stored under optimal conditions, fresh blueberries will last 10 to 14 days. However, always use your senses to double-check their condition. If they smell off, appear mouldy, or have a strange texture, it's better to be safe and discard them.
Extending the Shelf Life of Blueberries
You can take additional measures to keep your blueberries fresher longer.
Using a Paper Towel: Here's a simple but very useful suggestion: think about putting a paper towel at the bottom of your blueberry container. This easy addition serves to absorb any excess moisture, making the area drier and successfully preventing the spread of mould.
Avoid Washing Until Use: When you first get home with your blueberries, resist the urge to wash them. Washing adds moisture, which can hasten deterioration. To preserve their freshness, wait to wash them right before using them in recipes or for consumption.
Want to read more like this?
Get similar stories and a free sustainability checklist delivered to your inbox.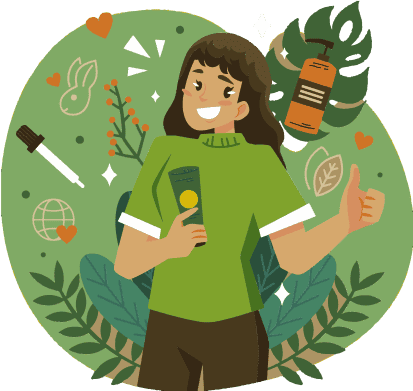 Get similar stories and a free sustainability checklist delivered to your inbox.
Use Proper Containers: To efficiently control humidity levels, choose containers with tiny holes or ventilated lids. Additionally, glass containers with a paper towel at the bottom might assist absorb extra moisture, lowering the possibility of mould growth.
Freezing for Extended Storage: Freezing is a great solution if you have more blueberries than you can use. The berries should be carefully cleaned and dried before being spread out on a baking sheet to freeze separately. Transfer them to an airtight container after freezing. This procedure greatly increases their shelf life and enables you to portion out the exact amount you require.
Proper Storing Conditions: Always go over your blueberries before eating them. Check for any indications of mould, discoloration, or an unpleasant odour. To keep them from harming the other berries, quickly remove any berries that are rotten.
Plan Recipes and Consumption: Plan your dishes and consumption around your blueberries to reduce waste. By doing this, you can use the food when it's still at its freshest and so lower the risk of deterioration.
You may prolong the freshness of your blueberries and savour their flavour for extended periods of time by according to these recommendations.
Assessing Blueberry Freshness and Safety
Understanding the freshness and safety of blueberries is essential for a satisfying and risk-free experience when eating them. We'll go into detail about the things to think about in this guide, from "best by" dates to spoiling symptoms, to make sure you choose your blueberries wisely.
Can You Eat Blueberries After Their "Best By" Date?
The "best by" date primarily acts as a quality gauge as opposed to a safety one. Blueberries may still be edible after this date, but it's important to visually check for any symptoms of deterioration.
What Happens if You Eat Spoiled Blueberries?
Consuming rotten blueberries raises the risk of contracting foodborne illnesses such food poisoning, which can cause nausea, vomiting, and diarrhoea. It's best to err on the side of caution and discard any berries that seem suspect or past their prime in order to prioritise safety.
How to Tell if Frozen Blueberries are Still Good?
Blueberries that have been frozen usually keep their quality for up to a year, but as time goes on, freezer burn could affect them. Look for telltale indications like the appearance of ice crystals, a notable change in colour, or a musty odour to evaluate their condition. You can use these signs to detect if the frozen blueberries are starting to go bad.
How to Check if Your Blueberries Have Gone Bad?
It's not always easy to tell when blueberries are spoiled. Mould may be present underneath the surface, and the characteristic musty smell might not be noticeable until closer examination. Make it a routine to thoroughly inspect each berry before intake to assure your safety. Look for any indications of fading, mould growth, or an unpleasant odour. Every time, a delicious and secure blueberry experience is ensured by this extra step.
Conclusion
The key takeaway here is that how long blueberries last in the fridge can be extended to approximately 10 to 14 days with proper storage techniques. Being mindful of factors like initial freshness, fridge conditions, and the type of container used can make all the difference. Now that you're armed with this knowledge, you can confidently enjoy the health benefits and delicious taste of blueberries for days to come.
Why not leverage this extended shelf life to experiment with some tantalizing blueberry recipes? From morning smoothies to gourmet desserts, the possibilities are endless.
If you like this article, check out more from our Food section!
Additional Information
Check out this article to learn how you can store blueberries in the best possible manner
Here's a product you may like
Want to read more like this?
Get similar stories and a free sustainability checklist delivered to your inbox.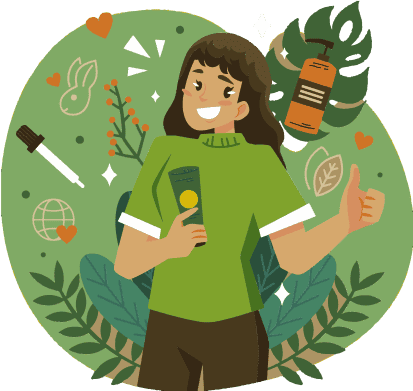 Get similar stories and a free sustainability checklist delivered to your inbox.