Mac and cheese is one of the great American staples when it comes to breakfast. There is something addictive about the elbow-shaped pasta wrapped in a succulent yellow sauce, garnished with any topping of your choice.
But well, vegan is a rage these days. Does that mean ditching your old favorite just because you have decided to follow through with your Veganuary resolve?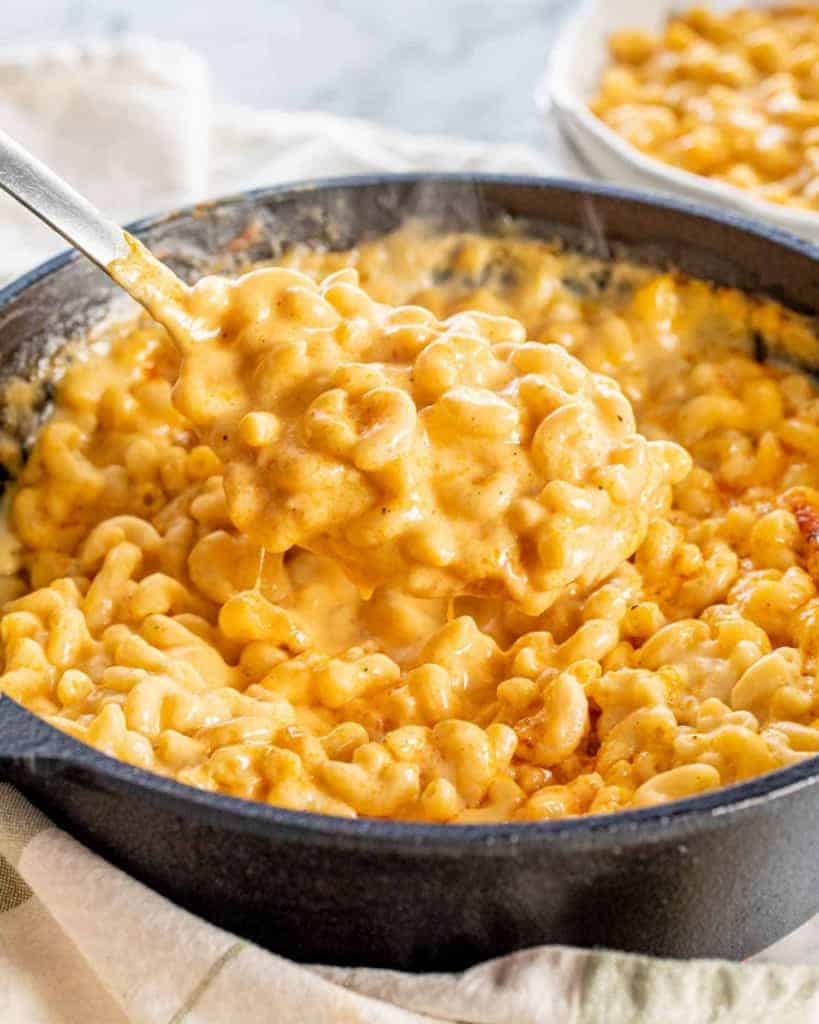 We at Ecowiser really swear by a never say never attitude. The vegan market is brimming with dairy-free alternatives to everything- even staples like milk and cheeses which are as tasty and nutritionally dense as animal products, minus the cruelty bovines are subjected to.
Vegan diets featuring your popular favorites are also a healthier route to gourmet heaven.
If you are still trying to nail that mac and cheese with a twist, you don't need to journey to the center of the earth. Mac and cheese can be the easiest thing to fix, and you can also keep the sauce for that untimely hunger pang.
This quick and easy fix will be a hit at your potpourri or community lunch! Or, maybe for those days when you want to watch some of these recommended documentary films!
Why You Should Try This Two-Way Vegan Mac and Cheese Recipe?
You will love to dig into this luscious dairy-free breakfast favorite right away. Our homestyle vegan mac and cheese recipe features an ultra-creamy and rich sauce made with plant-based ingredients and lots of love. Pair it up with some gluten-free macaroni and you have a winner in the kitchen!
You can also use whole-grain pasta to take the nutritional quality to another level.
In this update, we will give you two ways to make some delectable vegan mac and cheese. The best part is that this two-way recipe can be made on a stovetop, as well as in the oven.
But How Do I Make My Vegan Cheese Sauce Without Dairy Cheese?
The answer is quite simple. Usually, for a lusciously creamy cheese sauce, we normally use a blend of nutritional yeast and cashew nuts. Some people also make cheese sauce with coconut milk and other vegan milk alternatives. But, as far as consistency goes, cashews remain pretty much unbeatable, as Epicurious says.
Why Should I Use Cashews for My Vegan Mac and Cheese?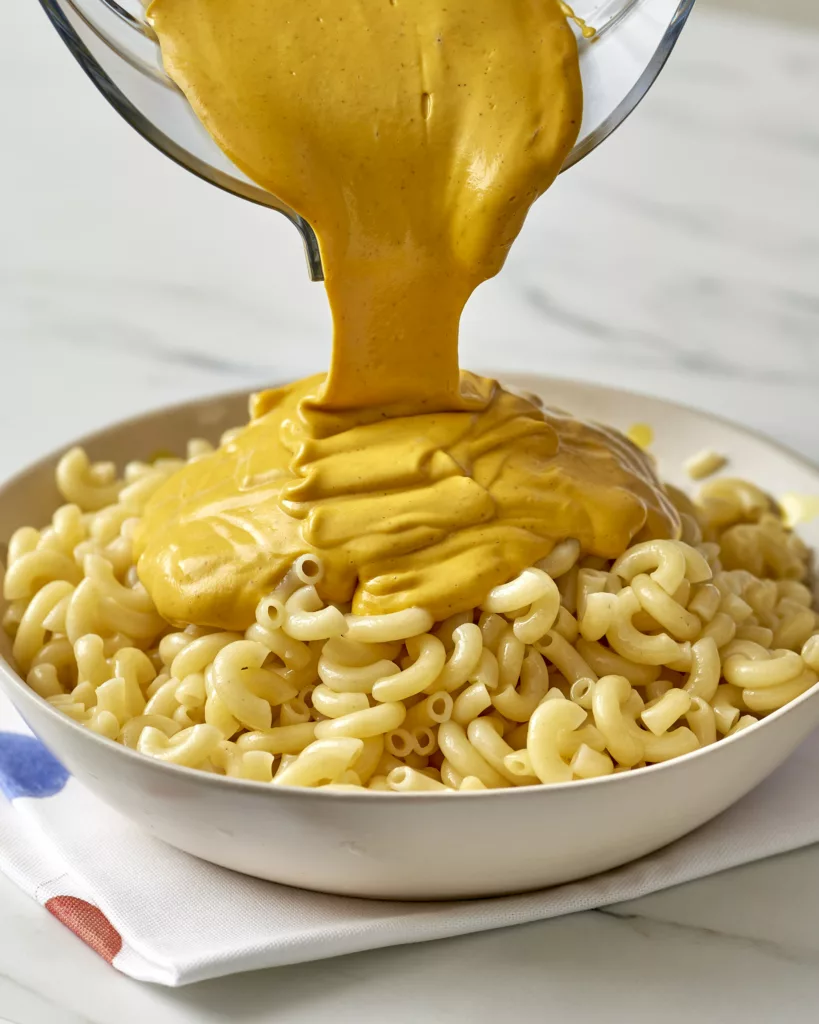 Since cashews are rich in fat content, they make a perfect base for the roux and bechamel sauce that is normally prepared with butter, flour, and milk. Given its rich, nutty, and creamy texture, cashews come the closest to being the cheese dupe for a vegan variant. However, if you are feeling more adventurous, you can try cauliflower and white beans, or any other vegetable puree. Food stylist Genevieve Yam seems to have tried it all in her tryst with several vegan mac and cheese experiments. You can also try making a cheese sauce with vegan cheddar, but as Yam cautions, it doesn't melt as regular cheese does.
Why Isn't My Vegan Cheese Melting in the Pot?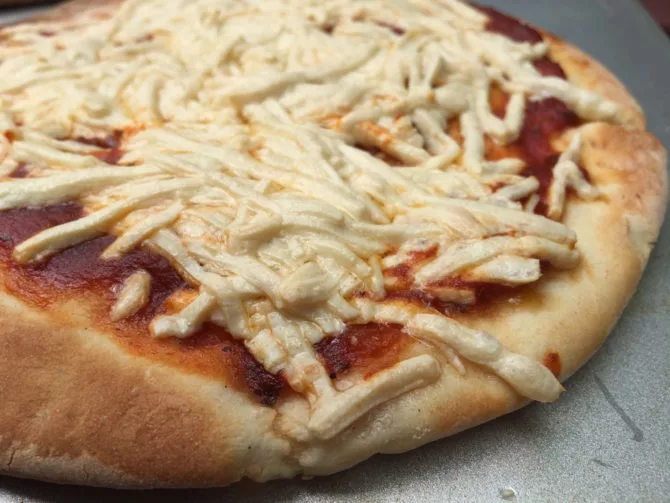 As Wired explains, the reason it doesn't is the lack of casein in vegan, dairy-free cheeses. Also, casein is a difficult molecule to replicate as it does not occur naturally in plant-based cheeses. The possibility of the sauce turning out all perfect is slim with shredded vegan cheese, but you can try it.
Which Ingredient is the Best to Make a Dairy-Free Cheese Sauce?
All these possibilities leave us with one conclusion- that a cashew-based sauce is pretty much the best out there when it comes to making a superhit vegan mac and cheese recipe.
If you do not want to rely on cashews given any nut allergies, we have another cheese sauce recipe for you. Scroll below to read the two guides and see which suits you the best!
Ecowiser's Two-Way Dairy-Free Mac and Cheese
Cashew-Sauce Based Vegan Mac and Cheese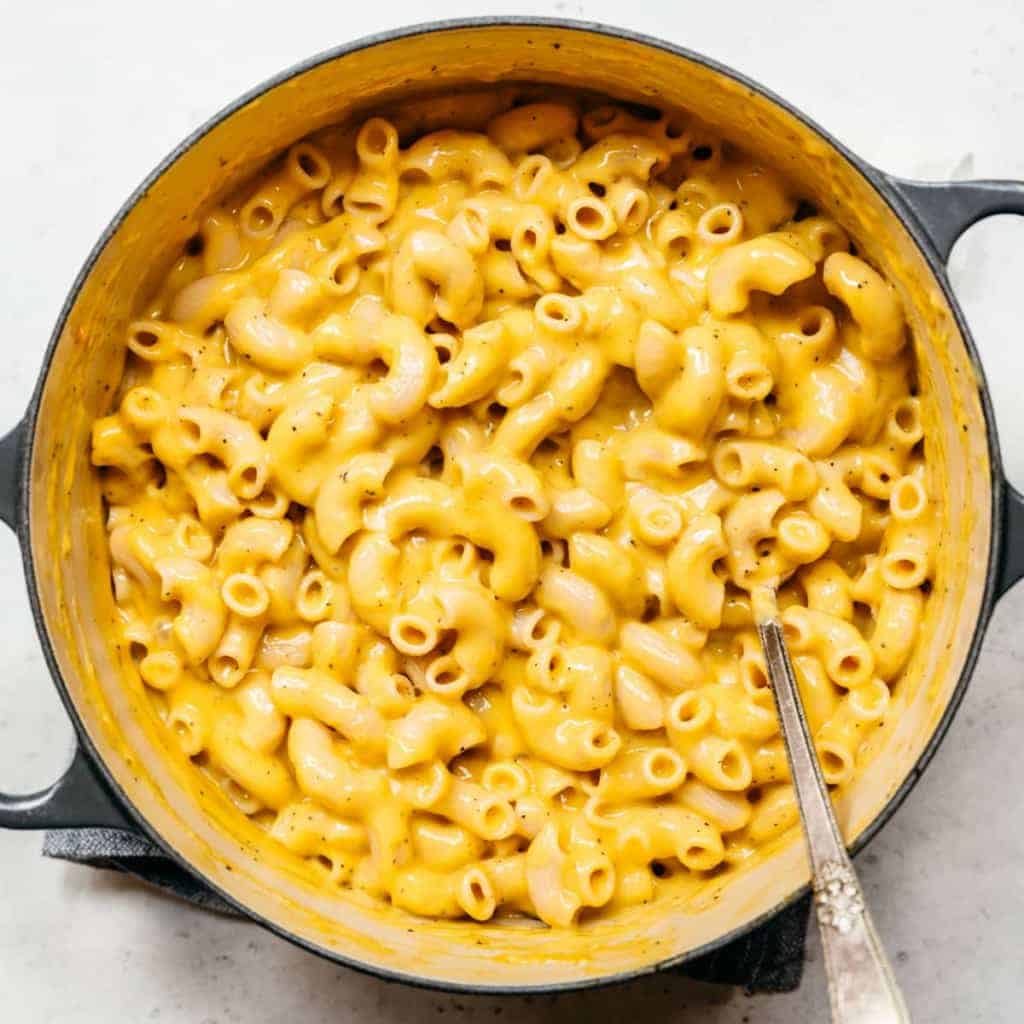 Why this recipe is a hit– It comes the closest to replicating the texture of real dairy. Added nuttiness makes this recipe a blockbuster at the table. With simple ingredients and no-fuss prep, this is going to be your favorite breakfast dish. The recipe is both oven and stovetop-friendly.
Ingredients
Raw cashew nuts-1 1/2 bowl
Water- Just enough to submerge the cashews when you are blending them
Lemon Juice- Squeeze a large lemon and that will be good
Dijon Mustard- for the slight tanginess
Salt to taste
Nutritional Yeast- for the cheesy flavor. You can also use tamari if you are skeptical about nutritional yeast
Your preferred spice blend (you can make this with turmeric, garlic powder, and a dash of cayenne)
Gluten-free flour- to thicken the roux
Vegan butter
Any vegan milk (for a more neutral base, you can choose oat milk. Soy and coconut work just fine)
Elbow pasta (whole grain or gluten-free, according to your preference)
Panko for the breadcrumb crust if you are making the recipe in the oven
Steps for the Stovetop Chefs
Prep Time- 15 minutes (including the bechamel sauce, if you are multitasking)
Cook Time- 20 minutes
Total Time- 35 minutes
For the sauce, begin by pouring boiling water as indicated on the cashews and let them soak in for at least 10 minutes. For best results, you can soak the cashews overnight. This is to make them softer and brings out their creamy texture while blending. Meanwhile, boil the pasta with a dash of salt and oil while you are preparing the sauce.
Drain the cashew nuts and throw them in the blender with water just enough to submerge them. Add your spice blend, lemon juice, Dijon (you can omit this, but it's the secret power ingredient like PureWow suggests), salt, and nutritional yeast. Home cook Nora advises adding vegan cheese if you are using that, to the blender. Blend it all to get a smooth paste. We advise you to run the sauce through a sieve to filter out the harder cashew bits. If you don't want to, just make sure that you don't have any lumps in the sauce.
Heat vegan butter in a pan and slowly add the gluten-free flour to make a paste. Add vegan milk slowly to the roux as you stir the pan's content till you get a thick sauce. Add the cashew sauce mix after you prepare the bechamel and keep stirring till you get a thick consistency. Many cooks don't make the bechamel sauce for a cashew-based mac and cheese, but we highly recommend it for added cheesiness. You can try this simple bechamel sauce recipe from LovingItVegan.
Drain the elbow pasta and add it directly to the sauce. Let it sit for 20 minutes Make sure the pasta-sauce ratio is perfect. It is not mac and cheese if the pasta overwhelms the sauce. We need more sauce than pasta, but we also aren't making soup. Strike that Goldilocks measure- cover the pasta with the sauce entirely.
Garnish with some chopped chives or any topping of your choice.
For the Oven-enthusiastic Fans
Prep Time- 15 minutes
Cook Time- 15 minutes
Total Time- 30 minutes
If you are making the recipe in the oven, line a casserole dish with boiled and drained macaroni. You can put the cashew sauce without the bechamel, straight into the dish. Cover the macaroni noodles with the sauce and stir it in. Spread evenly.
In a blender, mix the panko, a tablespoon of melted vegan butter, and paprika. Grind it together to make the breadcrumb crust and line it on top of the mac and cheese in the dish. Pop it in the oven for 15 minutes. Make sure you are not drying it out, otherwise, the dish will turn crusty, instead of creamy.
Serve it right away with another snack. Vegan mac and cheese can also be a strong standalone.
Nut-Free Mac and Cheese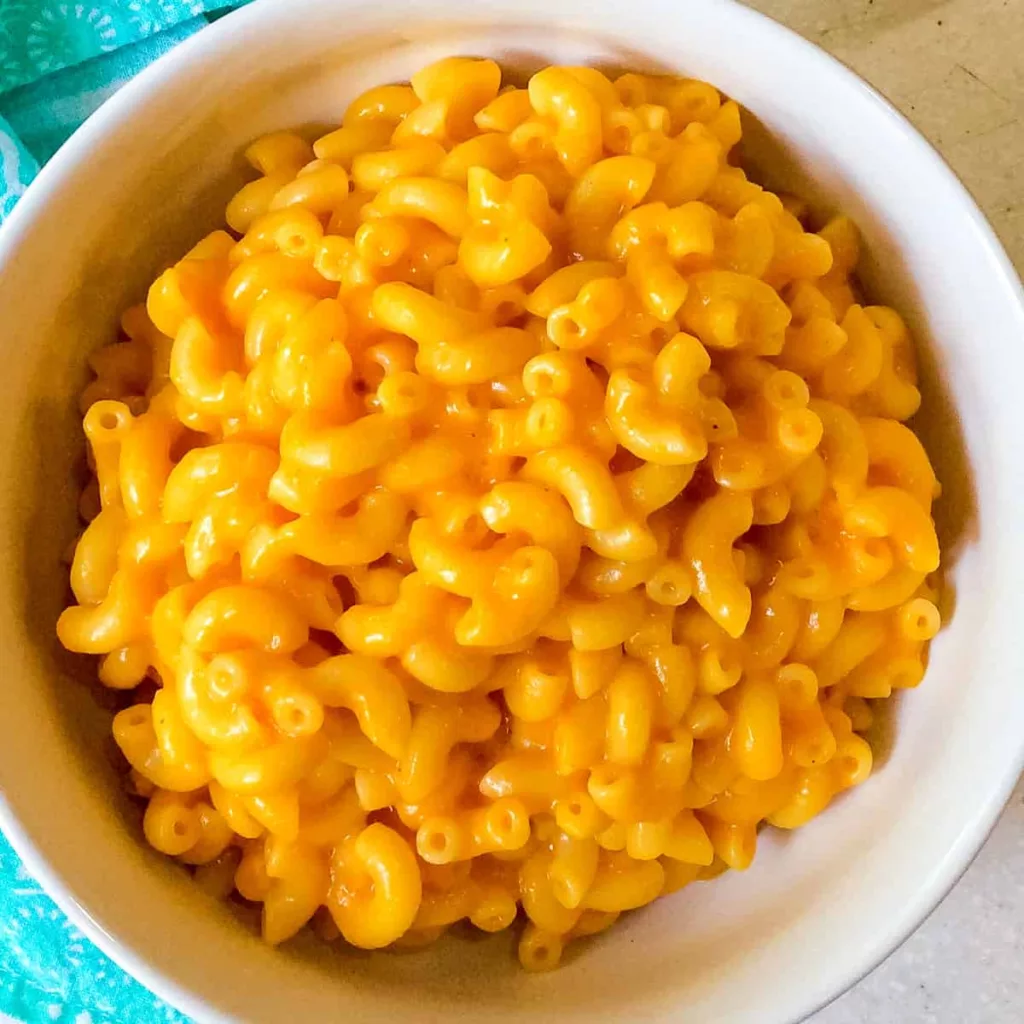 Why this is a hit– If you are averse to cashews or using any kind of nuts, you can still make mac and cheese. This recipe uses whole foods such as sweet potatoes and carrots which pack the sauce with added flavour and nutrition. Try this for another plant-based pasta delight.
Ingredients
Sweet Potatoes- 2.5 cups cut into cubes
Yellow Onion- 1 whole, roughly diced
Carrots- 2 cups
Garlic- 2 large cloves
Nutritional Yeast
Spice Blend (the old salt, turmeric, pepper, and cayenne)
Vegan milk (oats preferably)
Vegan Butter
Gluten Free Flour or All purpose flour
Whole-grain or gluten free macaroni pasta
Panko for the oven style breadcrumb crust
Garnishes like chives, vegan bacon or vegan meat crumble
A tablespoon or two of edible oil to sauté the veggies
Stovetop Style
Prep Time- 15 Minutes
Cook Time-15 Minutes
Total Time- 30 Minutes
External links Great! You are linking to external resources.
Start by sautéing the cubed veggies and garlic in a pot. Add edible oil, and then the veggies when it's hot. Remember, we are cooking them because we need to get rid of the raw flavor. Plus, it makes them softer to blend. You can also use vegan butter for this.
Add some water and let it simmer. Since we are not making a stew, just add half a cup of water to soften the contents of the pot. Let it cook for 5 minutes and cool it down. Chuck them in a blender with spices, garlic, and nutritional yeast and blend till it becomes smooth. Run it through a sieve for a smoother consistency.
Make the bechamel as indicated in the cashew-based recipe. Bechamel is optional. But again, since veggies might not give that cheesy flavor, bechamel can give that added punch to the dish. Meanwhile, get your pasta ready and drain it when done.
Throw the blended sauce into the bechamel pot and stir together. Add the boiled pasta and let it cook for 15 minutes.
Serve hot with your preferred garnish.
Oven Recipe
Prep Time- 10 Minutes
Cook Time- 15 Minutes
Total Time- 25 Minutes
Drizzle some oil on the cubed veggies and season them. Put them on a baking tray and pop them in the oven for 10 minutes, till they are roasted. We don't have to make them crispy, just a little soft for the puree.
Chuck them in the blender with spices, water, and 1/4th cup of nutritional yeast, and give it a blend. Add some water for a sauce-like consistency. Put the pasta on the stove ftp boil and drain it.
Add the drained pasta and cover it with the veggie sauce. Prepare the panko crust as indicated before and top the dish off with the breadcrumbs. Pop it in the oven for a good 15 minutes- remember, creamy, not crusty is what we want.
Serve hot straight out of the dish. Add a drizzle of ketchup if you want it, just like Abi from Very Veganish suggests. If you aren't a ketchup fan, then skip it and dig into this vegan treasure.