Weeds are unwanted plants that usually interfere with the growth of your desired plants and impede their development as they compete for nutrients, space, light, and water. Also, in worst-case scenarios, this overgrowth of weeds can destroy your plants, flower beds, and lawn. So, what can you possibly do to manage the weeds growth in your gardens, lawns, and yards?
One of the preferred methods for a long time for weed control was the use of chemical synthetic weed killers (chemical herbicides). Although chemical herbicides effectively address the problem, they leave behind hazardous toxic chemicals that are harmful to the environment and people alike. But that's not the case with Organic weed killers (organic herbicides). They are made using natural ingredients & are a safer option. To help with your weed problem, we have compiled a list of the top 10 organic weed killers.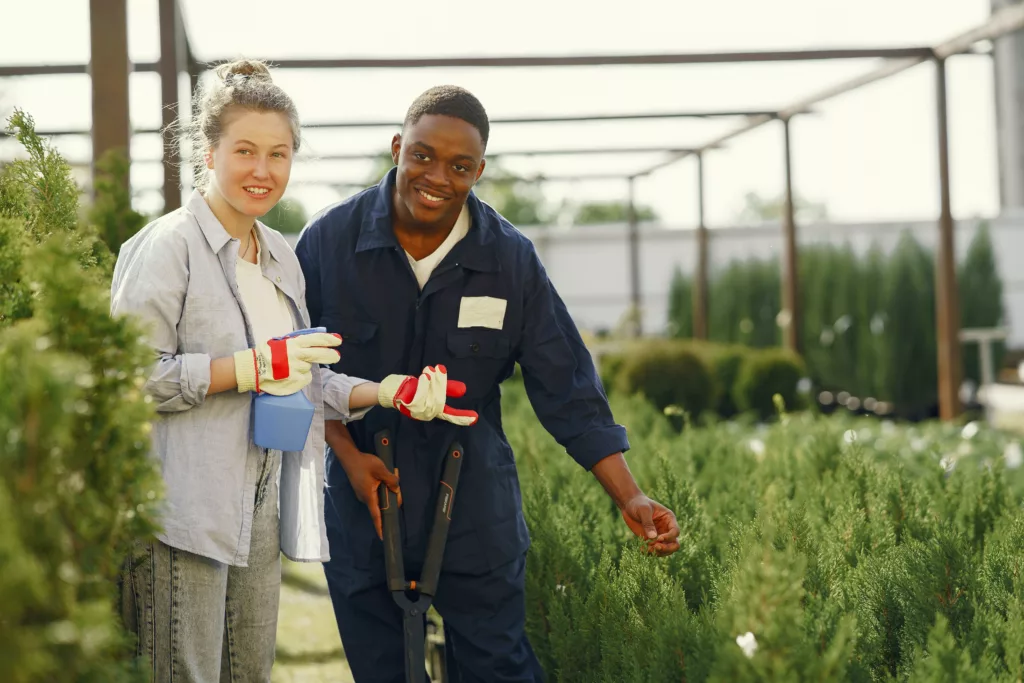 Top 10 Organic Weed Killers
Organic weed killers come in different types, and it is very important that you know the difference between non-selective and selective weed killers. Non-selective weed killers, also known as total weed killers, are generally used in wastelands, railway embankments, and industrial sites. They kill the entire plant they compete with, whether it is your desired crop or weed. Therefore you should be very careful while using these weed killers.
Selective herbicides are designed to only target and eliminate certain types of weeds while leaving nearby plants unharmed or with minimal impact. What to do!? There's nothing to worry about, as you just have to be slightly more careful while handling your herbicide spray. And choosing organic weed killers will always be a better option as it is a far safer option for you, your family + the planet!
Looking for an effective weed killer? Green Gobbler's 20% Vinegar Weed Killer is the solution you need! This powerful formula can eliminate all kinds of weeds, such as dandelions, crabgrass, and other annual and perennial weeds. What's great about this organic weed killer is that it's approved for organic use and is OMRI-Listed. Made from corn, this non-selective herbicide can help you control unwanted weeds and grasses in your home or business.
Looking for a powerful weed killer? Look no further than this organic herbicidal soap! It quickly dehydrates weeds, making them easy to remove. The best part? It won't stain your bricks or concrete. However, caution should be taken as it's non-selective and shouldn't be used on your lawn. It's perfect for flower beds, patios, sidewalks, mulched areas, and beyond.
Are you tired of dealing with pesky weeds like poison ivy, crabgrass, and dandelions? Natria's powerful solution targets the roots of weeds, ensuring they won't regrow. Plus, it's effective against various weeds, including Large Crabgrass and Annual Bluegrass. Spray it on unwanted foliage and see results within minutes. Best of all, when used correctly, it won't leave stains on your bricks, concrete, or asphalt. Say goodbye to weeds for good with Natria.
All-natural's powerful and capable of killing over 250 types of weeds and grasses quickly. It's the best non-toxic, eco-friendly organic weed and grass killer on the market. Your weeds and grass will look like they've been torched! Plus, it's the same price as name brands but without any potentially dangerous chemicals. You can trust it to be safe for people, pets, and the environment.
This organic weed killer by Eco-Garden Pro is safe for households with kids and pets. It is carefully formulated using GRAS ingredients and kills the weed quickly without harmful toxins. Their proprietary non-toxic weed killer formula is said to deliver results within 24 hours. 1 Gallon of ready-to-use (RTU) weed killer will treat 1,000 square feet. Enough to kill weeds around your house and garden. The product requires no further dilution.
Espoma's All natural weed preventer and lawn food are ideal for the growth prevention of pesky weeds. It also prevents dandelions, crabgrass, and other common weeds growth and provides long-lasting greening that won't burn. Children and pets can play on the lawn right after application, thus making it a safe choice.
Get rid of all types of weeds quickly with Harris Sea Salt & Vinegar Weed & Grass Killer. Safe for use up to 48 hours before harvest, it can be used in gardens, yards, kennels, dog runs, and walkways. Apply when weeds are small and actively growing, and spray thoroughly until wet. For best results, apply when the temperature is 50-75 degrees Fahrenheit, and the leaves are dry.
BurnOut organic weed killer is for use on non-selective broadleaf and grassy weeds. Their products show results within hours of application, and once dried, it becomes waterproof. It will work in temperatures as low as 40 degrees Fahrenheit. This Organic weed killer is ideally used for driveways, borders, sidewalks, the base of mature trees, greenhouses, etc. and?! It is safe for the planet, people, and pets!
This organic weed killer has a highly effective formula that kills the roots. It is also used to kill grasses and broadleaf weeds. When used as directed with all the precautions, the formula is said to be safe for humans and pets. Also, keep in mind that it works when there is plenty of sun, so make sure to spray it in the hottest hour of the day for the best results!
BioSafe Weed Control is an organic-certified herbicide that effectively eliminates annual and perennial broadleaf weeds and grasses. It is an ideal product for gardeners as it does not leave any residue and allows you to plant within a week of application. For optimal results, it is recommended to use BioSafe on weeds before they fully mature.
Understanding Weeds and Their Impact
Weeds are unwanted plants that grow alongside your desired crops/plants and thus compete with them, which can negatively affect your plants' growth. Some of the commonly found varieties of weeds are chickweed, purslane, dandelion, crabgrass, clovers, and the list is inexhaustible. The negative effects of weed overgrowth are:
Compete with the crop plant and reduce yields
It increases the irrigation requirements
When fertilizers are applied, weeds are quick to soak up the nutrients
Weeds can harbor problem insects and crop diseases
Thick patches of weeds attract pests like mice & rats, which are also a disease risk
These are just a few examples of how weed can cause a nuisance. The solution to this problem that people often prefer is the use of chemical weed killers. But these chemical herbicides usually have ingredients like Glyphosate, Atrazine, Sempra, etc., which, when exposed to, are very toxic to the environment and living beings.
Glyphosate herbicide introduced in 1974 is widely used in the US to kill grass and broadleaf plants by applying it to their leaves. It is applied largely in agriculture, forestry, gardens, and lawns. Exposure to glyphosate could result in various symptoms such as mouth and throat burns, increased sa ivation, diarrhea, nausea, or vomiting in humans.
Atrazine is a commonly utilized herbicide for row crops such as sorghum, corn, and sugarcane. Furthermore, some industrial lawns also use atrazine herbicide in certain regions. This product manages both grassy and broadleaf weeds. Studies have linked atrazine to reproductive issues in amphibians and other wildlife. Studies have been underway to investigate the potential carcinogenic and endocrine disruption effects.
Why Choose Organic Weed Killers?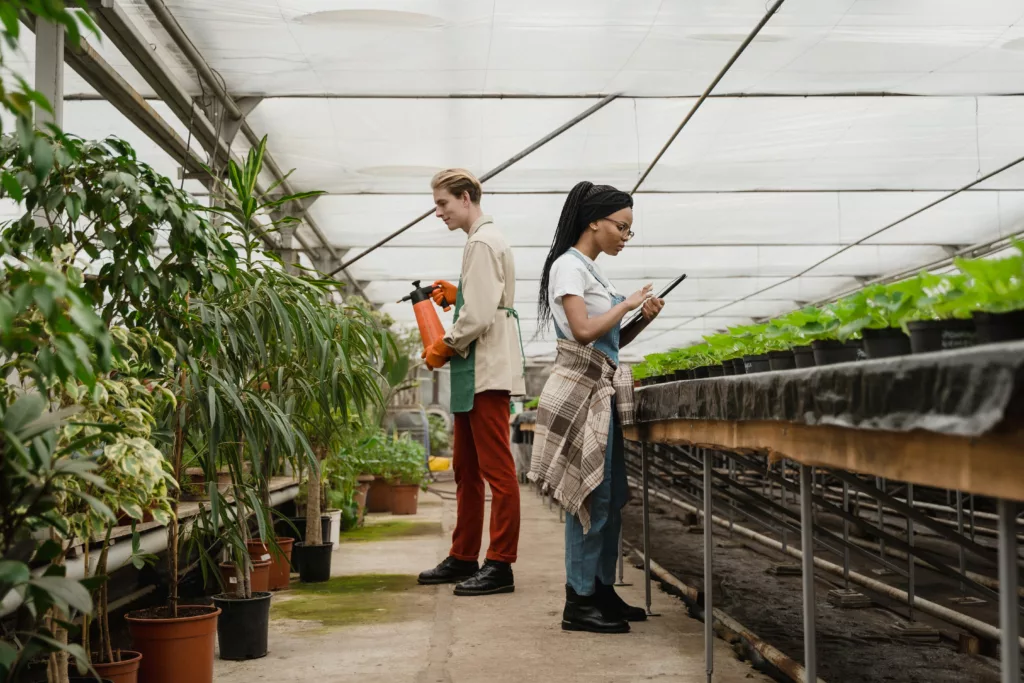 Now that you are well aware of the problem, you need a solution, and organic weed killers might just be the right one. Most of the commercial chemical weed killers that are commonly used come with a warning sign due to their toxic nature and require you to follow specific instructions while handling them, like wearing protective equipment. Even if the fruits and vegetables are washed properly, these chemicals can seep into the soil where they are grown. But you can rest sure as organic weed killers are a safer choice, and the produce will be safe for consumption.
Also, organic weed killers have less toxicity, making them a safer choice for households with pets and children. They break down quickly and maintain soil flora and fauna as their usage does not have catastrophic effects like conventional chemical herbicides. Overall, the less toxic nature and natural ingredients used in manufacturing organic weed killers make it a safe and better choice for both the environment and humans.
Conclusion
In a world where sustainable practices are becoming increasingly crucial, organic weed killers are a responsible and environmentally friendly choice. This article has shed light on the multifaceted benefits these organic weed killers bring to our gardens and landscapes. By harnessing the power of natural ingredients, organic weed killers strike a balance between effective weed control and safeguarding the health of our ecosystems.