Are you still making your list of new year resolutions you want to follow in 2022? Maybe, it is time to sink your toes into the vegan lifestyle with a new challenge on the block. The Veganuary challenge 2023 is a great way to begin the year with a sustainable route to eating.
If you are looking forward to 31 days of vegan fun, then you should grab at the challenge right away. Conscious eating is healthy for you as well as the planet, so there aren't many reasons why you should turn down this challenge which can yield massive benefits! If you're still dithering to decide whether you should go for it, read below to find out why do we support this green movement and go beyond the hashtag!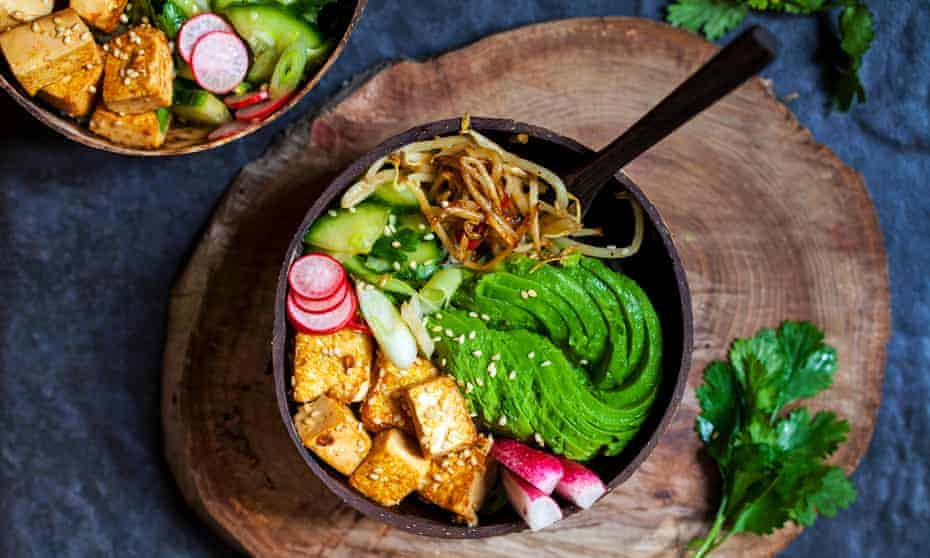 More About Veganuary- What, Why and How?
What is Veganuary?
No points for guessing, Veganuary is a portmanteau formed with vegan and January. However, there is more to it than just being an Instagram-worthy trend.
Veganuary is a UK-based non-profit organization that is striving to inspire people to go vegan. According to this community, the challenge envisions to help and encourage more people to adopt a vegan lifestyle that lasts beyond the first month of the year.
Since its inception, the NPO has inspired more than a billion people to turn a new leaf and take a step towards sustainable eating. If you're sceptical about the claim, the organization has posted its accounts and annual reports for public perusal on its official website, here.
Many people feel that vegan food habits lack in taste and nutritional requirements- however, this challenge seeks to beat all the myths surrounding veganism. The best thing about this challenge is that it seeks to make a difference while giving a fun spin to veganism- consider it a free trial before you consider totally transitioning to a more sustainable pattern of eating.
Why Should I Go Vegan? Is it Healthy?
If you're worried about missing on healthy vitamins and minerals an animal-based diet might provide you, sweat not because Vegan eating IS totally healthy.
Switching to a plant-based diet comes with many benefits- not only you believe in a 'live and let live' philosophy, you reap the benefits of having a clear skin (remember, dairy isn't too good for the skin), and you feel more energetic than before. According to doctors, as vegan diet is rich in plant-fiber that aids a healthy gut and improves digestion. A vegan diet also comes with a low risk of cardiovascular diseases.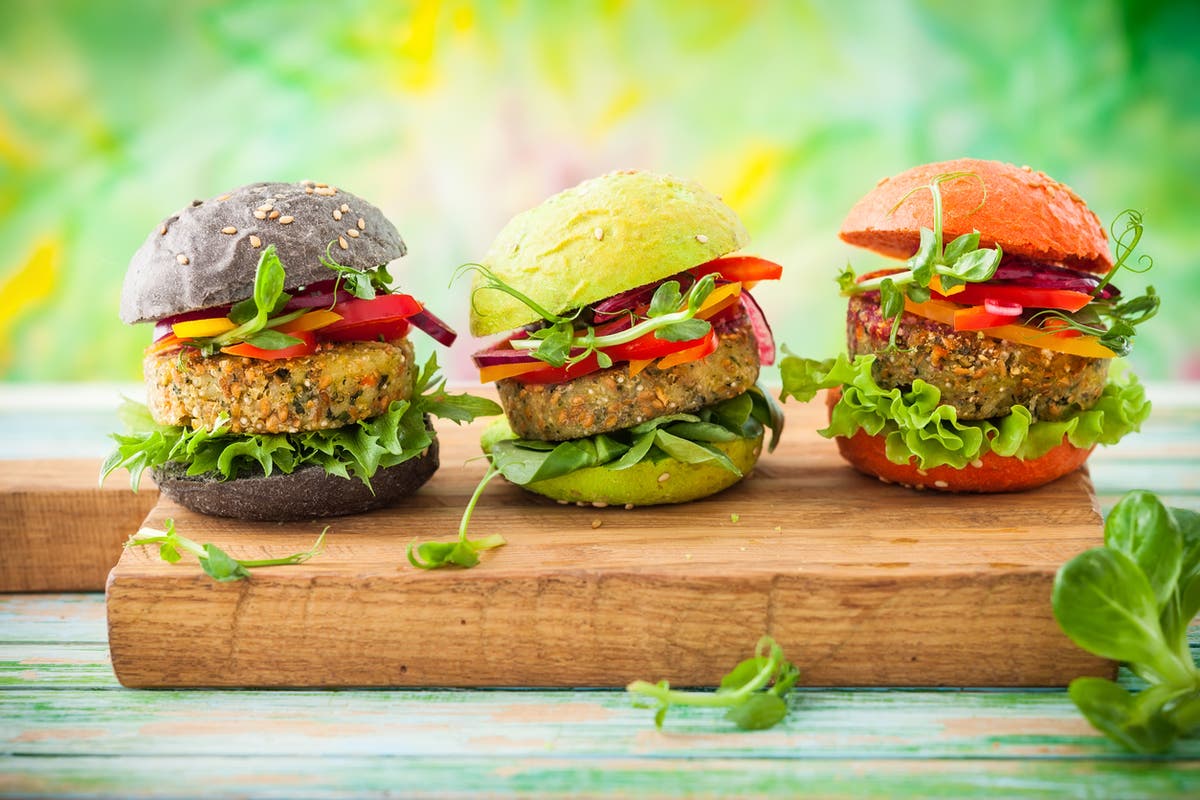 However, the concern for vitamin B-12 deficiency is serious in case of vegans. Usually, the said vitamin is found in Doctors recommend that a rich diet with Vitamin B12 supplements or consuming fortified food. Marco Springmann, who is a senior researcher of environmental sustainability and public health at the University of Oxford says that while vegan diet is low on B-12, it is not deficient in other nutrients, vitamin and minerals.
What Do Experts Think of Veganuary?
Many celebrities and common folk have taken a turn to veganism, thanks to the challenge. However, the move seems intimidating to people who are accustomed to eating meat habitually. Even vegetarians hesitate to adopt a vegan lifestyle due to stringent abstinence they are required to maintain from any animal products, including dairy. There are many raging concerns about the nutritional value of a vegan diet and what it may cost you in terms of health.
According to experts, a vegan diet is the key to a longer and more fulfilled life. Dietician Minh Nguyen opines that a fiber–rich plant-based diet significantly reduces the risk of Type-2 diabetes, cancer and cardiovascular diseases. Vegan and whole foods are rich in antioxidants like carotenoids and enterolactone that are anti-carcinogenic in nature.
In a study published in the Journal of Nutrition in 2019, it was found that participants who were on a vegan diet registered high levels of omega-3 fatty acids aside from antioxidants compared to other participants. Carotenoids, omega-3 and enterolactone are associated with anti-inflammatory properties that are effective in reducing chronic inflammation and preventing colon cancer. If you're looking for more tips on how to fight inflammation, look here.
Many studies also point to the fact that a vegan diet, being dense in nutrients, is effective in alleviating your mood and keep depression and anxiety at bay. Whole foods like legumes, soybean and other lentils are rich in protein and low in fat, which will also keep obesity away.
Health experts like Dr. T. Colin Campbell, Caldwell Esselstyn, Taylor Wolfram and many others swear by a totally plant based diet citing ethical concerns and the numerous health benefits. For these experts, cutting back on animal produce can boost longevity along with caring for the environment.
How Can I Join in The Veganuary Challenge 2023?
You don't need to sign up anywhere to hop on the vegan bandwagon! All you need to do is refer to more whole foods- that counts fruits, veggies and cereals. In case you're thinking that a vegan diet will be boring and you will be munching on grass like pasture animals while excluding them from your plate, don't let these myths drive you up the wall.
There are a plethora of vegan recipes you can try. If you are lost on where should you begin, read our post to know how going vegan can be finger-lickin' good. You can also sign up for a free vegan cookbook on the Veganuary website, right here if you would like to sample a new recipe every day. This means that you will be cooking more, but look at the positive side of it. Take a note of this- whole foods will cost you less than processed food and meat, which is also a reason why people are finding some comfort in a vegan diet. Also, you can avoid excess fats and oils when you cook at home, aside from sharpening your culinary skills.
How to Stay Healthy and Not Feel Deprived On a Vegan Diet?
Just get the basic premise clear- if you are joining in the party, resist your urge to sample that latest chicken tikka masala recipe, that juicy mutton whopper and putting some more milk in your tea. We know that you're whining about the unfairness of it all. You may be also concerned about the nutritional viability of the diet, given how we are always encouraged to drink at least a glass of milk everyday (at least in Indian sensibilities).
However, thanks to immense research and innovative solutions out there- following a vegan lifestyle is easy-peesy lemon squeezy. And you don't even need to compromise your palate and nutrition for it!
Ever heard of vegetarian meat? While meat-eaters sneer at the prospect and consider it a sham (which it is, kind of), meat analogue or vegetarian meat tastes similar to any other animal protein. Usually made of soy, mung bean and pea protein, vegetarian meat is available in form of soya-chaap which is an Indian innovation, vegetarian salami slices and mock meat kebabs. Soya chunks are also popular as an alternative for meat. Popular food chains have also been making way for a vegan menu to cater to their growing demands.
Dairy products like cottage cheese, milk and yogurt also have their vegan variants that might throw you into a tizzy. Nut-based milks like almond, cashew and recently, rice and soy milk have been substituting regular dairy products on the shelf. Likewise you can use butter, table spreads, and bean curd made from plant proteins. Contrary to expectations, vegan lifestyle only limits your intake of animal-based diet. It means maintaining a distance from animal proteins, but in no way you will find that it has limited your options.
What can be better than some peanut butter on your whole-grain toast? Trust us, these nut-based products will not drive you nuts unless you are allergic to them.
More Reasons to Embrace Sustainable Eating Beyond Veganuary
After reading and knowing about what this trend is all about, you might be curious to know what lies beyond the Veganuary challenge. Once your 31 days of sustainable eating come to an end, it is up to you to continue with it and minimize your carbon footprint further. This is the essence of the movement, that it is persuasive and not compulsive in nature. However, if you are thinking that Veganuary does not merit any more attention other than that it is price-effective and healthier, there are more reasons to subscribe to it.
Vegan is Ethical
If it is not emphasized enough, we would like to emphasize it now. Vegan lifestyle believes in respecting life. And it is not only limited to your diet. The philosophy extends to other areas of your life beyond the food on your plate. Essentially, if you believe that animals should not be harmed for any reason, you have already begun to believe in veganism. You can further this noble thought by going for vegan and cruelty-free beauty brands, vegan leather, natural deodorants, footwear and even gifting some organic produce and vegan goods to a dear one.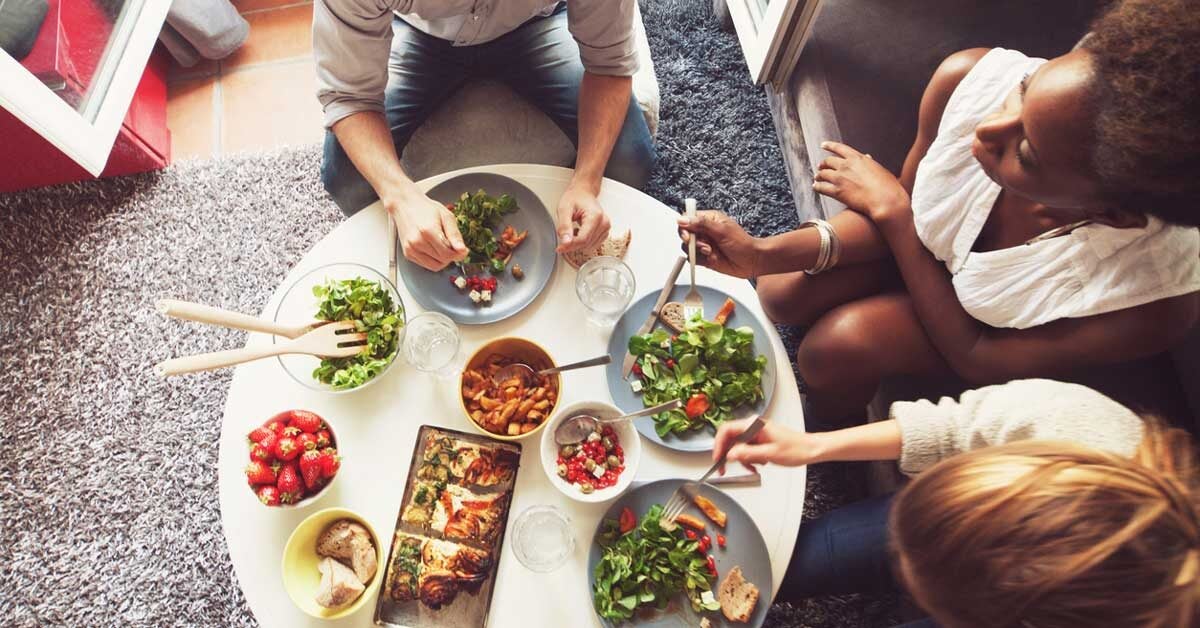 Cut Down The Carbon
Animal and poultry farming can lead to a massive carbon output. Often, we ignore the impacts of animal agriculture on climate change and consider it far-fetched. However, animal agriculture is the second biggest emitter of green house gases like Methane and CO2, which you must know is harmful for the environment. Moreover, animal farming includes increased use of croplands, soil degradation, biodiversity loss and burning fossil fuels to produce mineral fertilizers for feed production. Switching to a vegan diet, therefore can have significant benefits in minimizing the carbon footprint and contributing to natural balance.
Support Local Farming Communities
Veganuary goes beyond just eating vegan. It also implies that one refers to ethically-produced and organic whole foods. While many flag this as a matter of concern as whatever goods that are labelled organic are available on the shelves are simply expensive.
There also have been questions if veganism is everything an ethical lifestyle can be or not. We understand this concern which stems from the fact that vegan products have limited availability and can be expensive. However, you can help address the issue by buying whole foods like cereal grains, vegetables and fruits from your nearest local markets and producers. Veganuary is also about helping communities grow with you.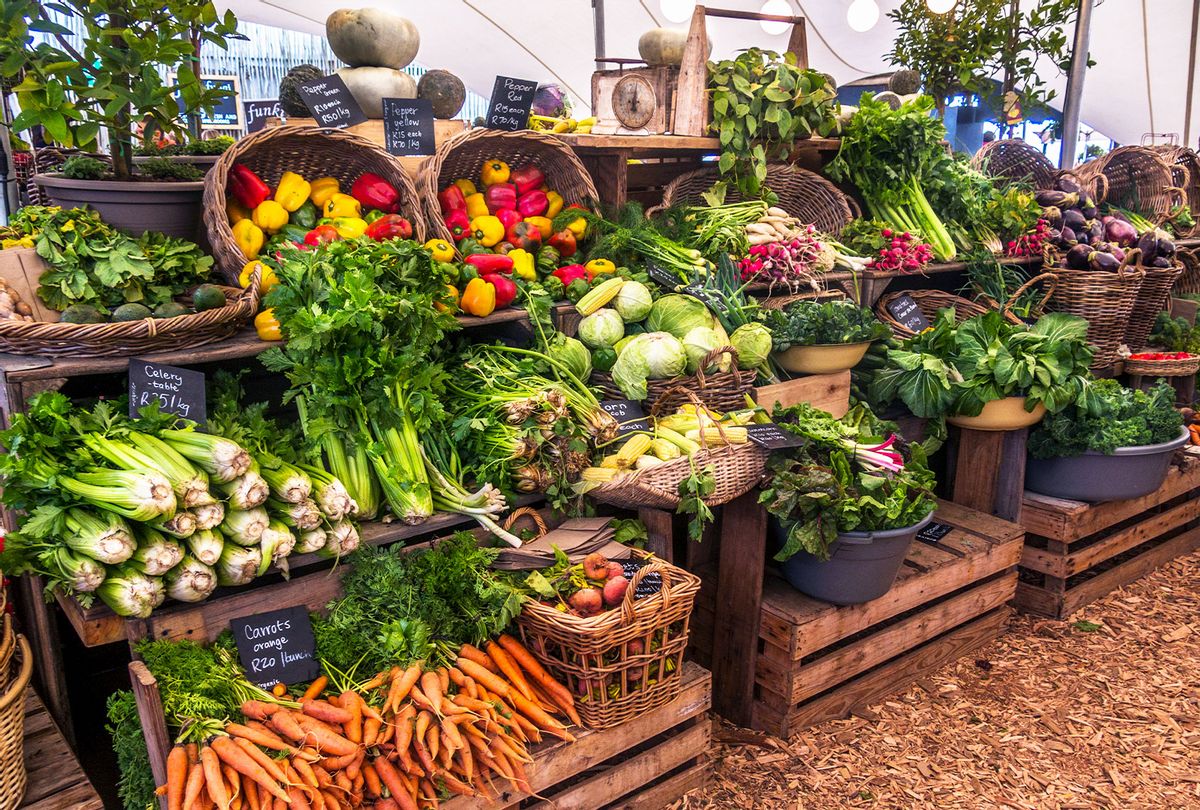 What Be Zen Says About Veganuary?
While, we would encourage our readers to go for the 2023 challenge and begin the new year with a bang, it is important to remember that there is a certain duality to vegan eating. If you are eating vegan, it's certainly good for you and the planet but don't be snooty about it if someone is trying and could not afford pricy ingredients like nuts, avocado or plant-based milk.
Remember that it is your first tryst with a strict lifestyle, so take it slow and integrate it into your life at your own pace. If you are still concerned about limiting animal-products in your diets, you can also adopt being a vegetarian, a pescatarian or a flexitarian before you turn to vegan eating.
Be prepared for the effort- as cooking and preparing food at home will take you more time, but the hassle will be worth it if it leaves you with a feeling of accomplishment and sticking to the principle of respecting life forms.
Feeling like getting onboard with us on a journey towards better living? Try signing up for Veganuary this new year and make a difference! Also, don't forget to subscribe to BeZen for more updates on sustainable living and eco-friendly brand suggestions.