When discussing sportswear or sneakers, it's impossible to ignore Nike and Adidas, the leading global brands in the sporting goods industry. Almost everyone has at least one item from these brands in their wardrobe. However, both companies have faced accusations of unethical practices and have been slow to meet the increasing demand for environmentally responsible and sustainable fashioWn.
According to a report published by McKinsey & Company, sustainability is among the key 5 trends to shape the sporting-goods industry in 2022. With the COP26 Climate Change Conference emphasizing the need for companies to decarbonize, sustainability is now more vital than ever to differentiate their offerings. And it's a close call between our two most favorite brands, Nike and Adidas, but let's take a closer look and answer the question-'Nike vs. Adidas?'
Soaring Demand & Concerns – Are Nike & Adidas Fast Fashion?
The demand for sporting goods is growing at a rapid pace as people are becoming more aware of the importance of healthy lifestyle choices and acknowledging the benefits of exercising and hitting the gym regularly without fail! Also, during and after the pandemic, the demand for athleisure wear has gained further traction as people embraced a work-from-home culture and adopted a new attitude towards the traditional workwear culture.
As health & comfort become the primary concerns, more and more people are leaning towards athleisure. All this, combined with Digital forms of exercise and increased retail via e-commerce, has led the activewear and athleisure market by storm. The global sportswear market is projected to reach €395 billion by 2025, growing at a rate of 8-10% annually from €295 billion in 2021.
With the growth in the market comes the growth in production. And this is where the concern of 'fast fashion' also seep's in. Are these brands Fast Fashion? The answer lies in the definition of Fast Fashion itself.
Fast fashion is a phenomenon that refers to the overproduction of clothes at cheaper prices. It also has other negatives linked to it, like wage theft, severe lack of transparency, resource depletion, and waste generation, among some other pressing concerns. Interestingly, Nike leads the sporting goods industry with 42.65 billion euros in global revenue, followed by Adidas with 22.51 billion euros in the year 2022. Though they are improving significantly in terms of transparency, labor rights, and other environmental concerns, the sheer scale of FAST speed production, or we can say overproduction by these two companies, qualify them to be classified as fast fashion brands. So yes, Nike and Adidas are Fast Fashion brands.
Nike's Claims of Sustainability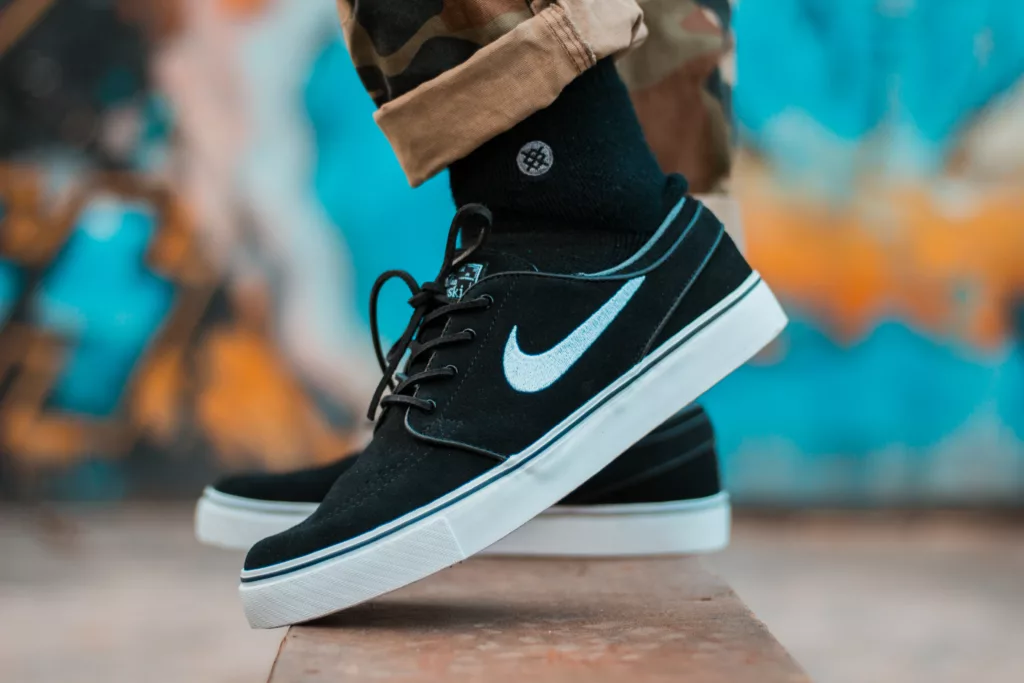 Nike leads the sporting goods industry with 42.65 billion euros in global revenue. But with great power comes great responsibility. Like any other giant manufacturer, the company will have substantial adverse effects linked to its whole supply chain in terms of environmental impacts, human rights issues, and overall sustainability.
As individuals are becoming more eco-conscious and sustainability becomes increasingly important, companies are under pressure to be more transparent. Thus it becomes imperative for the brand to address these issues. Let's find out how well is Nike doing in terms of overall sustainability.
Notable Measures By Nike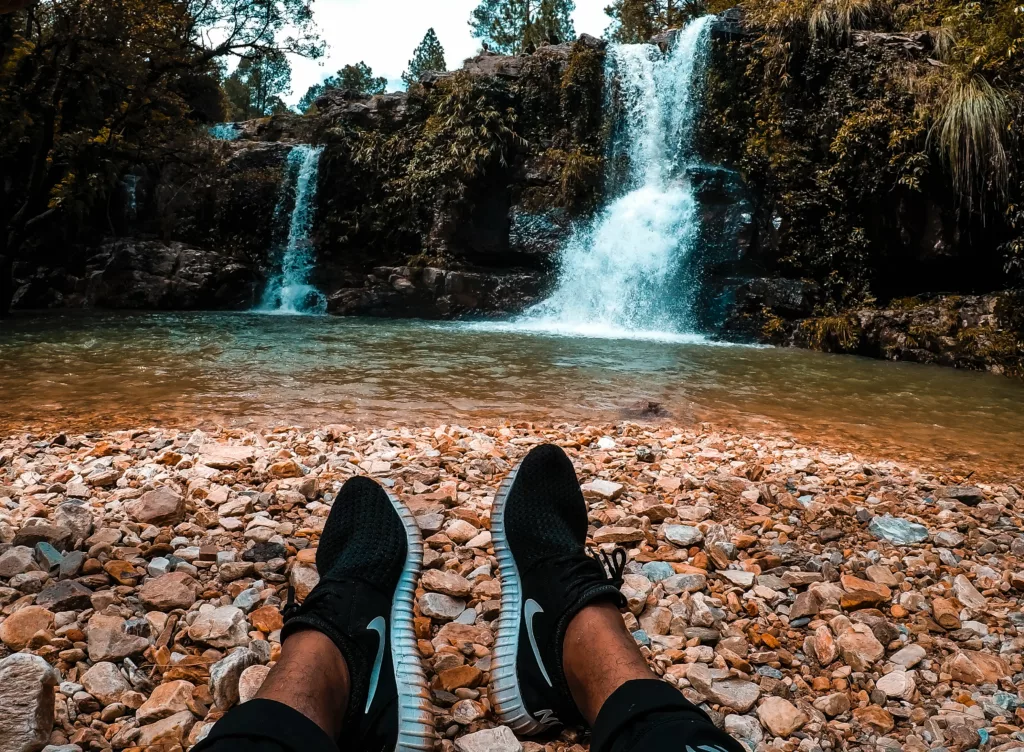 Nike is following a multi-faceted approach to the growing need for sustainability in the fashion industry. But unfortunately, the results are not satisfactory enough.
The brand is a part of the Fashion Industry Charter For Climate Change and has also joined UN Climate Change to fast-track the industry's most pressing targets to tackle climate change. This includes reducing aggregate GHG emissions by 30% in 2023 and becoming net zero by 2050.
Nike does use environmentally friendly materials like recycled polyester and cotton, which minimize off-cut during the manufacturing process. Through recycling, Nike managed to divert all the manufacturing waste from landfills in the year 2021. Also, according to the latest report published by Nike, they recycle 72% of their waste and have diverted 93% of waste from landfills. Additionally, they have reduced waste by 4% per unit in their manufacturing, distribution centers, and headquarters.
Their largest impact area is emission which accounts for 70% of their carbon emission. They addressed this issue successfully by reducing Scope 1 and Scope 2 emissions by 64% through multiple avenues. Nike reduced freshwater use by 6.7 percentage points in textile dyeing and finishing factories with a target of a 25% reduction in freshwater usage per kg of textile dyeing and finishing by the year 2025.
78% of the energy used in their owned or operated facilities comes from renewable sources. At their Greater China Headquarters (GCHQ), they have expanded their employee electric vehicle (EV) charging network, supporting 30% of available parking spots with EV charging.
Matter of Concerns
However, Nike's environmental impact remains a concern as the company continues to use hazardous chemicals that have been criticized and said to be harmful by Greenpeace. Also, when comparing Adidas' Three Loop Strategy to Nike's sustainability efforts, Nike appears to engage in greenwashing.
Although the company is recognized for its work towards Gender Equality and employee rights, where it has made significant improvements, its manufacturing and supply chains are still problematic. As a major player in the industry, it appears that Nike could be doing more to initiate significant changes in the apparel sector to promote sustainability.
Nike needs to improve its sustainability practices in areas such as human rights, workers' rights, supply chain management, pollution, toxins, habitats, and resources.
Is Adidas A Step Forward to Sustainable Fashion?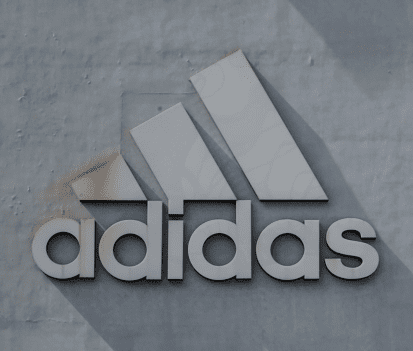 The sportswear industry is often accused of producing huge amounts of material waste and energy consumption during the manufacturing process. Adidas being a major producer of sportswear goods is no exception. But as a responsible brand, it recognizes these ill impacts and is on the way to addressing them effectively. Let us review the progress made by the company so far and their future targets.
More Sustainable Material and Circularity Service
Adidas challenged the fashion industry in sustainability when they pledged to use only recycled plastic by the year 2024. The brand also has Three Loop Strategy in place to tackle the problem of plastic waste and has created a Game Plan for it, which looks something like this:
The Recycle Loop – made from recycled material: The company has partnered with the environmental organization Parley for the Oceans and uses plastic yarns and filaments (Parley Ocean Plastic) made from recycled ocean waste and illegal deep-sea gillnets. Thus, replacing the use of virgin polyester by 2024.
In 2021 they continued to launch Parley Ocean Plastic in their key categories, both in 'Performance' and 'Lifestyle' products across footwear, gears, apparel, and accessories. In the year 2022, they produced around 27 million pairs of shoes containing recycled plastic from oceans.
Circular Loop-made to be remade: This category includes products that are designed to have multiple life cycles, like Futurecraft.Loop – a 100% recyclable performance running shoe.
Regenerative Loop-made with nature: Reflects their ambition to create a future where every Adidas product can have multiple lives and then return to nature.
The brand's ambition is to have 90% of its products to be sustainable by 2025. To achieve this goal, the majority of products will be made from recycled material or certified sustainable cotton. In order for an article or product to qualify as sustainable, the environmentally preferred material has to exceed a certain predefined percentage of the article's weight.
At the same time, Adidas is already using innovative materials like bio-based synthetics and more sustainably grown natural materials on a small scale and promises to make them increasingly relevant in the future. By the end of 2022, they managed to have 7 out of 10 articles made of sustainable material.
Want to read more like this?
Get similar stories and a free sustainability checklist delivered to your inbox.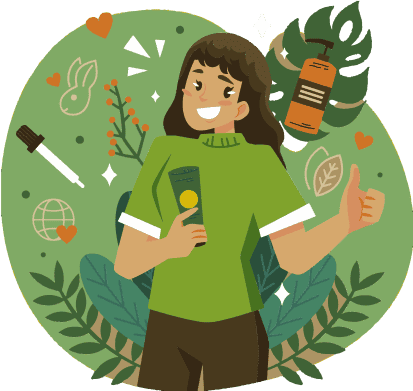 Get similar stories and a free sustainability checklist delivered to your inbox.
They Do Not Use Harmful Chemicals
In 2000, Adidas became one of the first companies in the global consumer goods sector to virtually eliminate Polyvinyl Chloride (PVC) and phthalates from their products. Since then, suitable alternatives have been found, and all their products in the global range are PVC-free. Though they can not find alternatives to PVC in some countries, they remain committed to finding solutions in the long term.
By the end of the year 2018, they met the further target of being more than 99% free of poly-and perfluorinated substances in the products for the fall/winter 2019 season. Furthermore, brands athleisure footwear suppliers were able to reduce the use of Volatile Organic Compounds, which in high concentrations lead to difficulty in breathing and other health problems in the workers, and have found alternatives in the form of water-based primes and reactive hot-melt adhesive.
Other Significant Measures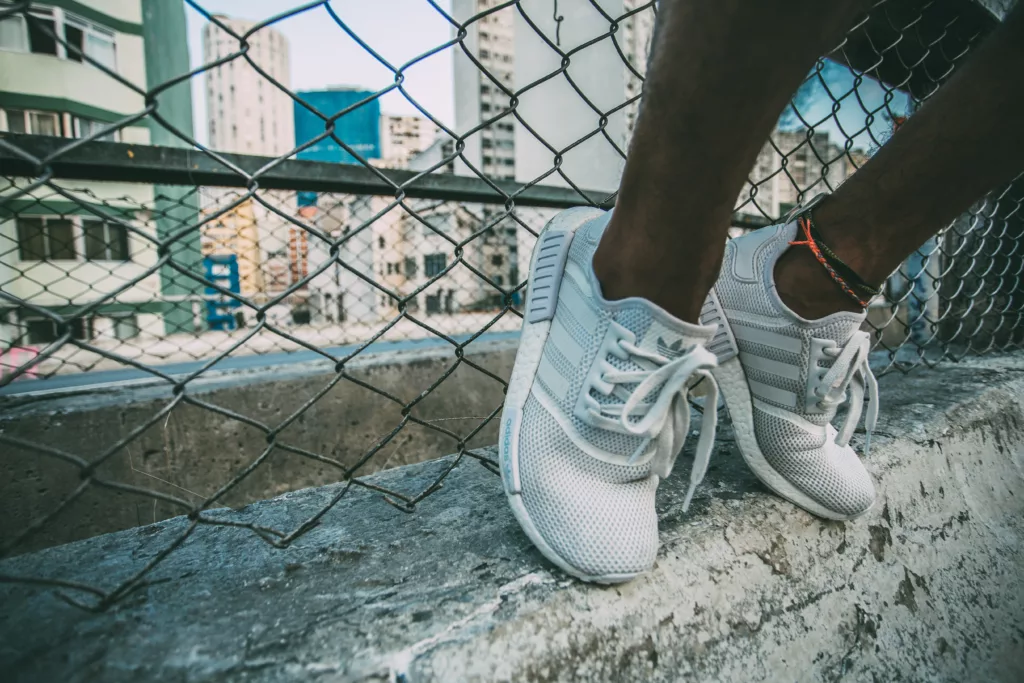 With the help of new technologies and other solutions, Adidas aims to achieve a 40% reduction in water intensity at Tier 2 supplier facilities by 2025.
Among the five major footwear brands, only Adidas discloses its efforts to combat forced labor in certain countries. It has solid policies in place to address the human rights concerns it was accused of and maintains good disclosure throughout its supply chain.
Adidas stands out for its leadership in labor inclusivity and culture strategies, including auditing suppliers on a Diversity, Equity, and Inclusion (DEI) level. It embraces accountability and responds positively to criticism. This is crucial for any global brand to establish a foundation for transparent and ethical practices, promoting a sustainable fashion industry.
Nike Vs. Adidas – Who is Better?
Our top favorite brands, Nike and Adidas, are paving the way for sustainability in the fashion industry by various means. But one of them is falling behind; let us find out which brand among these two is falling behind and why?
For starters, Nike has not signed the Bangladesh Fire & Safety Accord to improve factory safety, which was implemented after the Rana Plaza factory collapse, that killed over 1,000 garment workers. Whereas Adidas has.
Both of these brands comply with several SDGs and have done commendable work in some specific areas. For example, Nike has done significantly better in terms of SDG 3- good health and well-being of employees, SDG 5 – gender equality, and SDG 10- reduced inequalities. In the case of Adidas, these were SDG 11 – sustainable cities and communities, SDG 12 – responsible consumption and production, and SDG 9 – Industry innovation and infrastructure.
What is most important and urgent for both brands is to acquire independent certification for their sustainability measure and results. That will be the only way trust can be built among the consumers and put rest to the criticisms they have received over the years. One of the biggest setbacks here for Nike is the lack of certifications and awards. On the other hand, Adidas is doing considerably well in these terms. Adidas has 5 certificates, 9 awards, and is part of 11 frameworks, whereas Nike has only 5 certificates, 4 awards, and is part of 3 frameworks.
While Adidas is still ahead of most of the notorious industry brands, it needs to work on crucial areas like biodiversity, transparency, and ensuring that the workers are paid a living wage in its supply chain.
Conclusion
Adidas has dominated Nike in The Fashion Transparency Index 2023, with a score of 51-60%, while Nike lagged behind at 41-50%. This makes it easy to draw a conclusion, as Adidas clearly has a good score compared to its rival, Nike. However, Adidas and Nike both have been accused of mischief, lack of transparency, and human rights issues every now and then. These brands must implement stricter measures to achieve sustainability and meet their targets set for tackling climate change and promoting sustainability in the fashion industry. Increased effort, traceability, and accountability are necessary. But as for now, we have a winner – Adidas!
Discover sustainable and ethical brands in our directory to make shopping easier and more conscious. Check out our Brands Directory now and make a positive impact with every purchase!
Want to read more like this?
Get similar stories and a free sustainability checklist delivered to your inbox.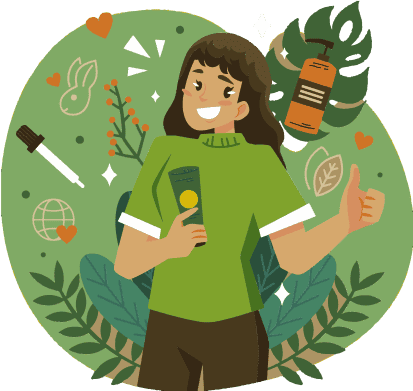 Get similar stories and a free sustainability checklist delivered to your inbox.