Are you tired of constantly sacrificing your style for sustainability, giving up your favorite dress due to its not-so-eco-friendly nature? These leading Australian eco-friendly fashion labels have you covered.
These companies are riding the tide of conscious consumerism, with over 50% of Australians actively seeking sustainable fashion solutions. Whether it's trendy organic cotton tees or eco-friendly swimwear made from recycled plastic bottles, Australians are at the forefront of eco-friendly design. Let's explore some of these brands and make your fashion sustainable!
List of Top Australian Sustainable Clothing Brands
There are many eco-conscious Australian clothing brands. However, it is essential that before making a purchase, you take a look at the certifications and overview of the products. Below are some examples of Australian ethical fashion labels to know:
1. Velvety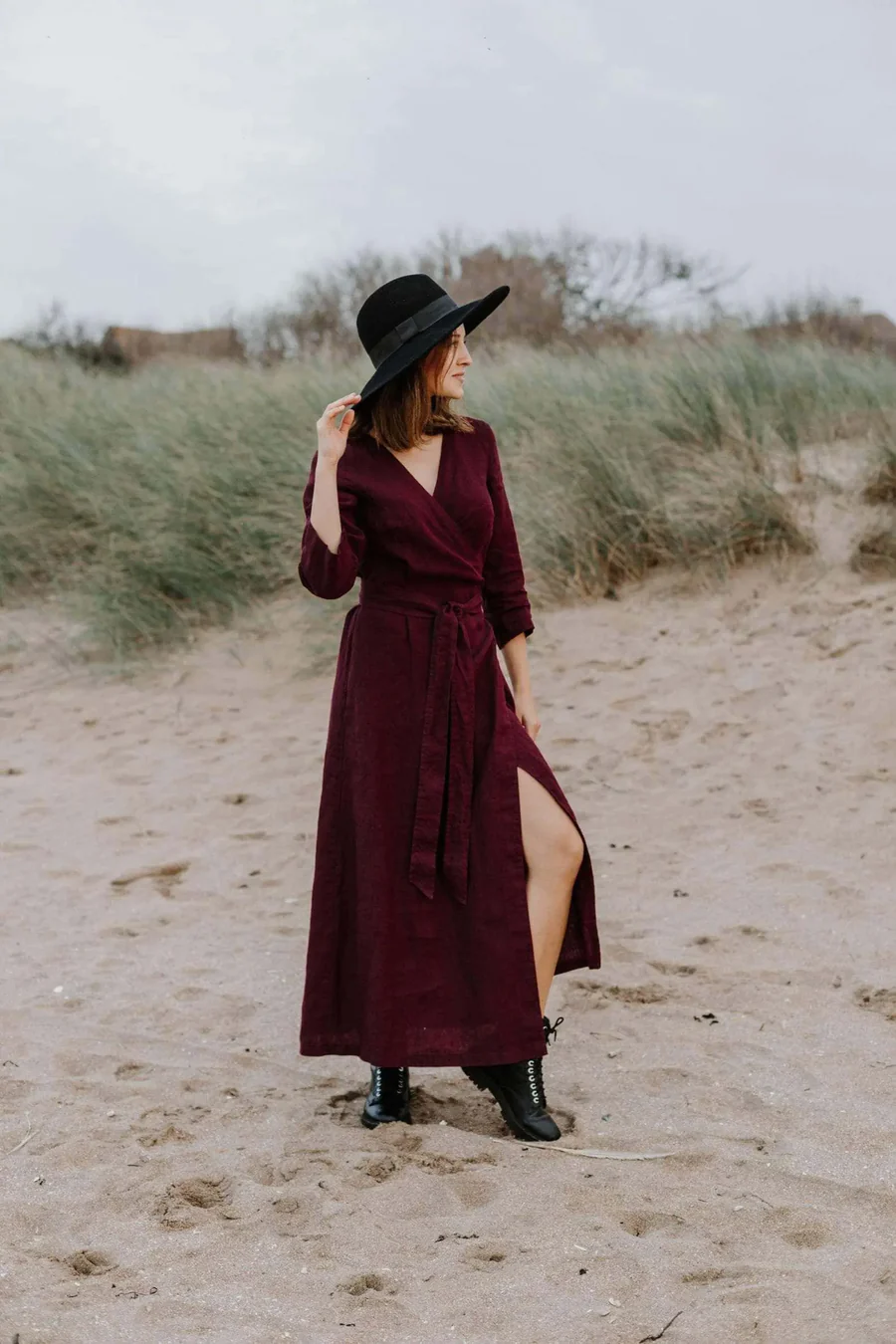 Sustainability is the name of the game at Velvety. Australia is home to some of the most cutting-edge sustainable clothing labels, and this one is best known for making eco-friendly fashions. They've made a name for themselves by committing to ethical and eco-friendly Australian sustainable fashion labels and environmentally conscious activities.
Shop Now
Sustainable initiatives and certifications:
Numerous sustainable projects and certifications attest to Velvety's commitment to lowering its environmental impact.
They use eco-friendly materials like hemp, cotton, bamboo, and cork to reduce demand for our scarce natural resources.
They are confident in their dedication to environmentally responsible manufacturing since they only buy fabric from vendors who have earned sustainable certifications like GOTS (Global Organic Textile Standard) and OEKO-TEX. 
Products offered:
Any eco-conscious shopper's heart will skip a beat seeing Velvety's gorgeous collection of green goods. Their line features chic clothes, comfy pajamas, and trendy jewelry. Dresses made from sustainable materials such as organic cotton, bamboo, and faux leather are also available. Velvety proves that elegance and sustainability are not mutually exclusive.
2. Nat'v Basics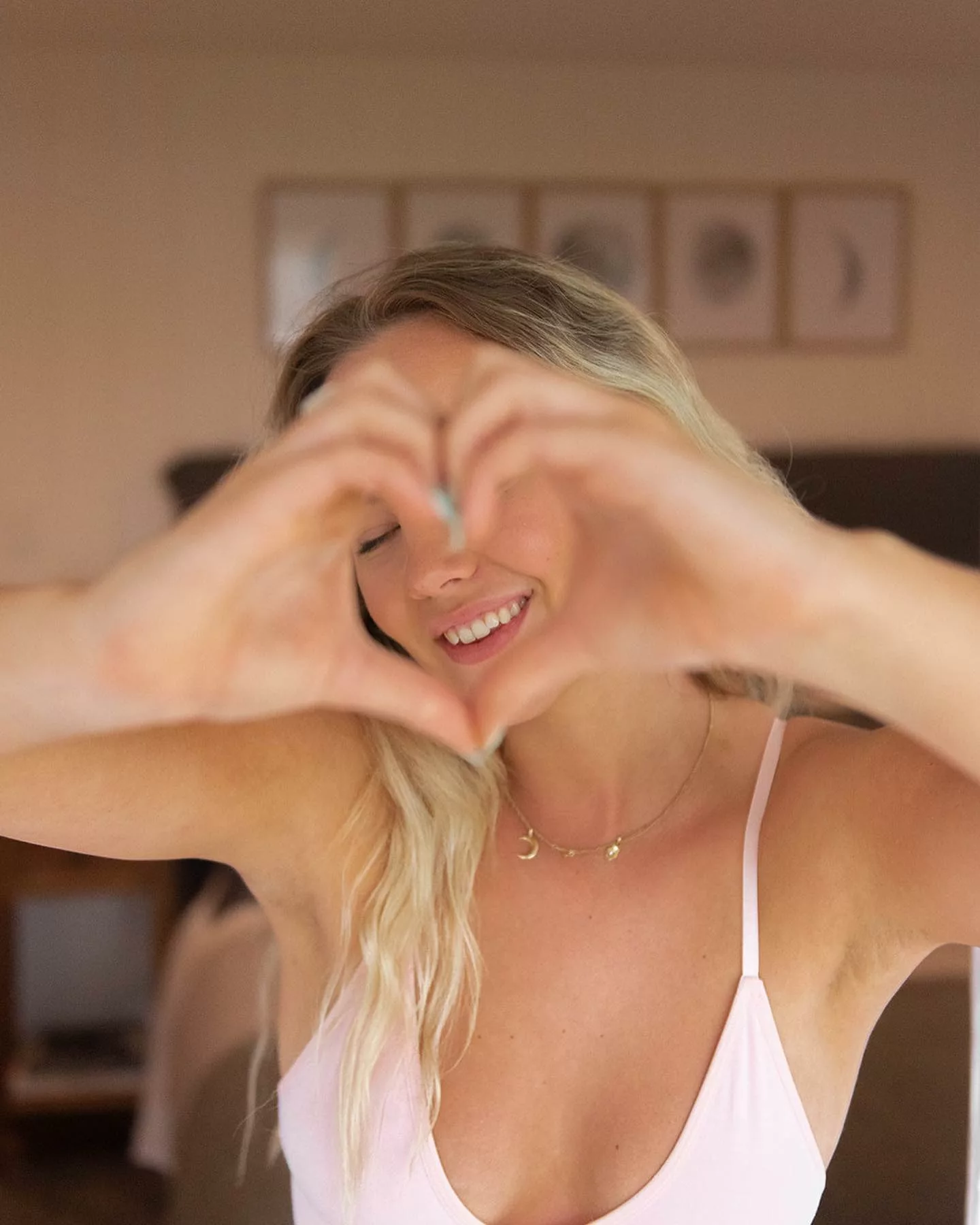 Australian company Nat'v Basics is on a mission to green the fashion business from the ground up. They are committed to creating timeless, aesthetically pleasing, and environmentally responsible products. Every step of the supply chain for Nat'v Basics is as green as the Australian Outback, thanks to the use of eco-friendly materials, the reduction of waste, and the promotion of fair trade.
Buy Now
Sustainable initiatives and certifications:
Nat'v Basics uses vegan, cruelty-free fabrics.
Only the highest quality organic cotton that has been GOTS (Global Organic Textile Standard) certified is used in their products.
Their dedication to ethical production is demonstrated by their Fair Trade certification, which ensures that all skilled craftspeople are paid fairly and work in secure conditions.
Products offered:
Nat'v Basics carries many eco-friendly products that will make any fashionista's heart skip a beat. You can get everything from classic t-shirts made from organic cotton to warm hoodies made from recycled polyester there. Their swimwear line is made from recycled materials like old fishing nets and plastic bottles, and it's sure to make a splash while doing good for the environment.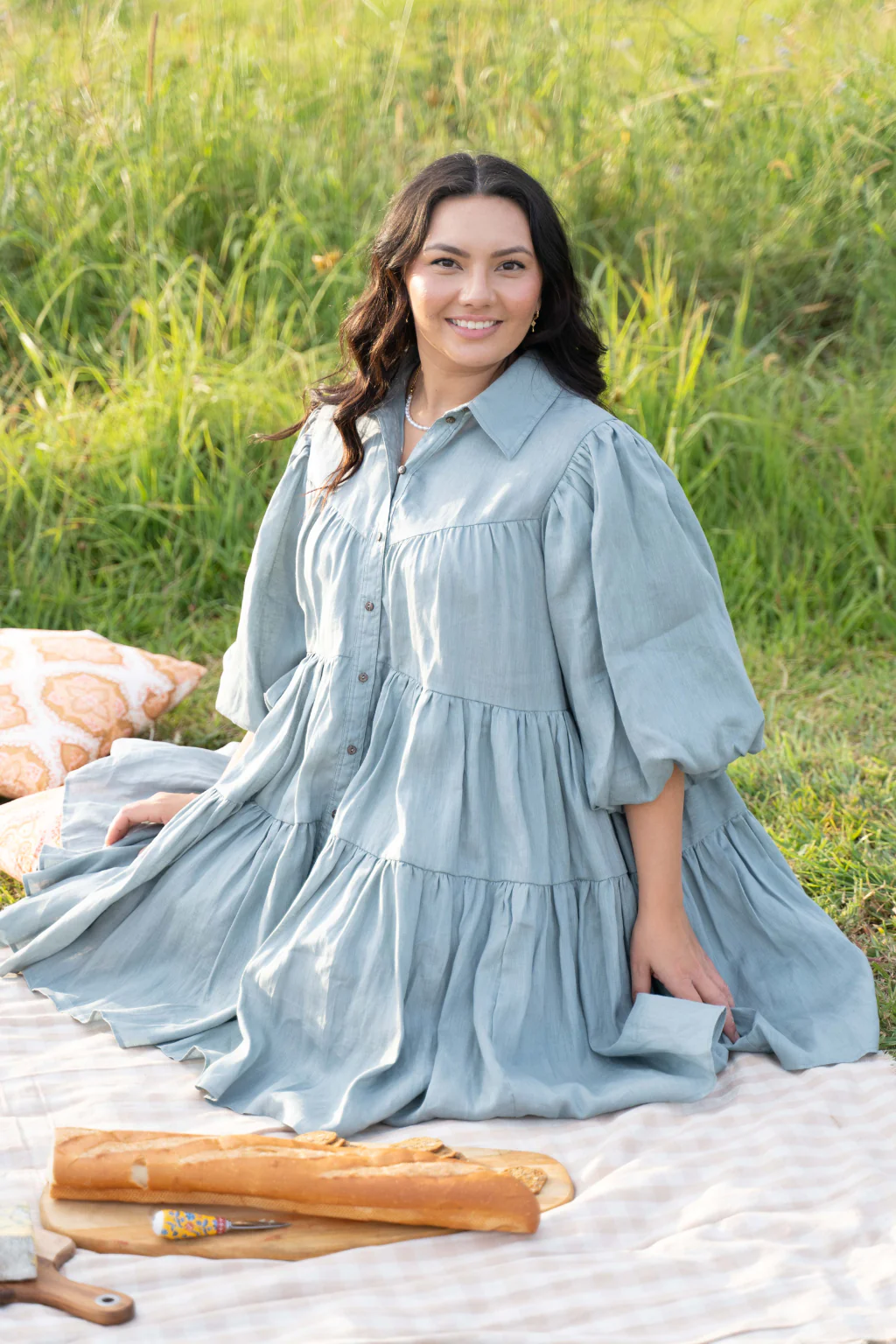 The Australian sustainable fashion sensation Luna + Sun is making tides with its commitment to eco-friendly practices. They prioritize sustainability across their complete supply chain, from material procurement to production and packaging. They endeavor to educate consumers about the fashion industry's environmental impact and provide stylish alternatives that leave a smaller footprint, with a solid commitment to transparency.
Buy Now
Sustainable initiatives and certifications:
Thanks to their innovative and practical projects, Luna + Sun is in the vanguard of sustainable businesses. They've reduced their reliance on harmful chemicals and garbage by switching to organic, recyclable, and vegan goods.
Its factory has a certificate from Ethical Clothing Australia, and its products are OEKO-TEX® STANDARD 100 certified.
They also engage with Fair Trade groups to provide safe working conditions for craftspeople. 
Products offered:
Luna + Sun offers a variety of sustainable products to fashion-forward individuals. Their swimwear is created from regenerated nylon, and their linen dresses are manufactured from organic fibers, so you can feel good about adding any of them to your closet. You can dress sustainably without sacrificing style with their versatile items, which look great and positively affect the environment.
4. All The Wild Roses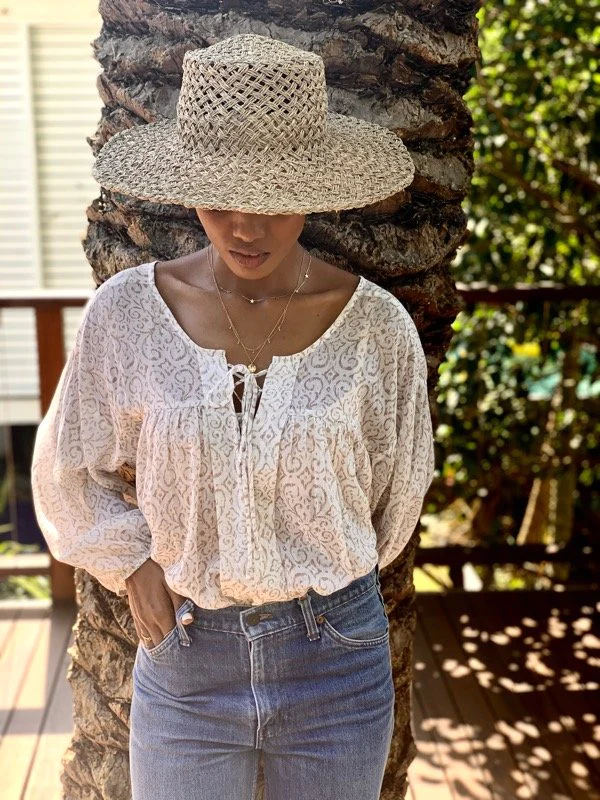 Australia's All The Wild Roses is a sustainable clothing line that prioritizes doing good without sacrificing style. They champion ethical fashion by prioritizing fair trade practices and vegan, eco-friendly materials, providing shoppers with a guilt-free purchasing experience. They are committed to Australian slow fashion brands, making high-quality, long-lasting goods without sacrificing speed.
Buy Now
Sustainable initiatives and certifications:
All The Wild Roses take great pride in proudly holding the Ethical Clothing Australia accreditation, which ensures fair pay and a secure work environment for their artisans.
They also embrace upcycling, giving previously-loved fabrics new life and decreasing the demand for new resources.
By reducing their carbon impact through ethical production, they help create a cleaner, brighter future.
Products offered:
All The Wild Roses offers a variety of sustainable fashion delights, including dresses, jumpsuits, and tops created from ethically sourced materials. By selecting All The Wild Roses, you can appear fabulous and support a brand that cares about people and the environment.
Want to read more like this?
Get similar stories and a free sustainability checklist delivered to your inbox.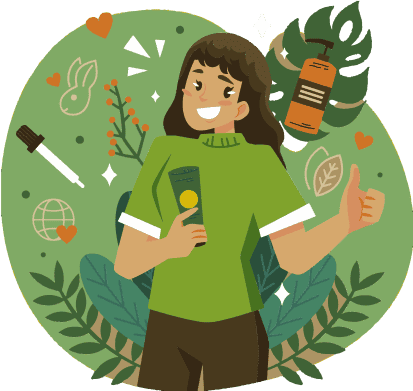 Get similar stories and a free sustainability checklist delivered to your inbox.
5. dk Active
dk Active is proud to provide high-quality activewear while keeping a strong environmental commitment, making it one of the top sustainable Australian businesses. Its brand aims to lessen its environmental impact by fostering ethical production methods throughout the supply chain. By prioritizing sustainability, they hope to inspire consumers to adopt a healthier and more conscientious lifestyle.
Buy Now
Sustainable initiatives and certifications:
Dk Active carries out multiple practical, sustainable projects. Fabrics from discarded items like plastic bottles and old fishing nets are used.
The company works with Ethical Clothing Australia and guarantees its workers fair pay and a secure workplace.
It is also a PETA-approved 100% vegan brand.
Products offered:
A fantastic variety of green goods can be found at dk Active. They have trendy Leggings, sports bras, and tops manufactured from recycled materials. Thanks to innovative fabric innovations, they allow you to work up a sweat without sacrificing your eco-consciousness.
6. Dorsu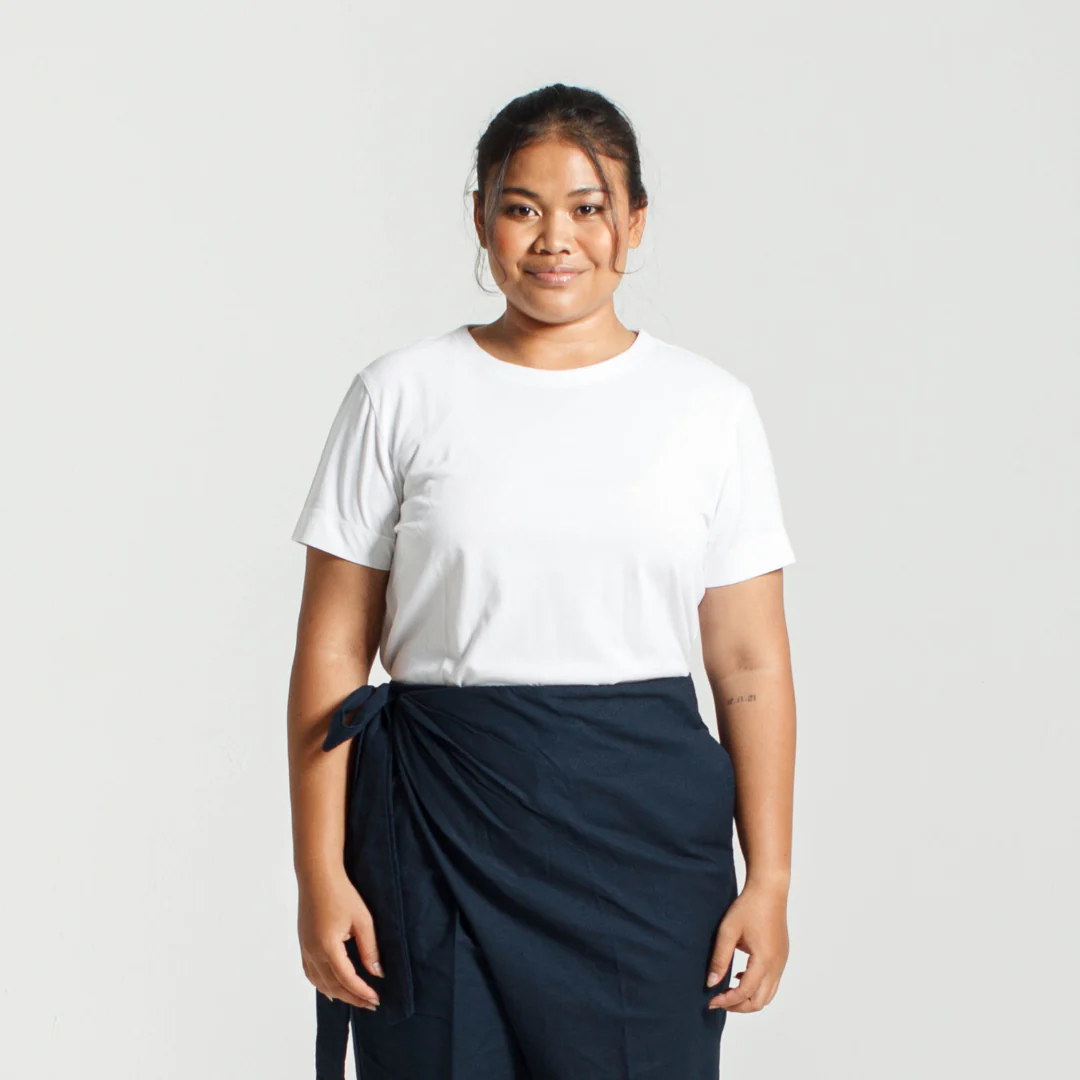 Dorsu is an Australian vegan, sustainable brand that produces high-quality, ethical, and eco-friendly apparel. Dorsu provides environmentally and socially responsible fashion options. The brand adheres to the tenets of slow fashion, emphasizing the production of immutable, versatile, and long-lasting pieces. Dorsu is dedicated to providing employees with safe working conditions, fair pay, and open and honest production processes.
Buy Now
Sustainable initiatives and certifications:
Dorsu produces its garments with eco-friendly materials and textiles.
The company has a factory in Kampot, Cambodia, providing its workers decent pay, secure facilities, and training and advancement chances.
The Australian Made Campaign recognizes the brand and is a member of the Ethical Fashion Forum. In addition, Dorsu has a certificate from the Global Organic Textile Standard (GOTS) for its use of organic cotton.
Products offered:
Dorsu is an Australian sustainable vegan business known for its high-quality, ethical, and environmentally responsible clothing. These clothing are made with care and longevity to offer classic style with less wear and tear on the environment. The brand provides sustainable bottoms, including skirts, trousers, and shorts. These items are designed to be both flattering and functional, allowing customers to construct a versatile and sustainable wardrobe.
7. Pinky & Kamal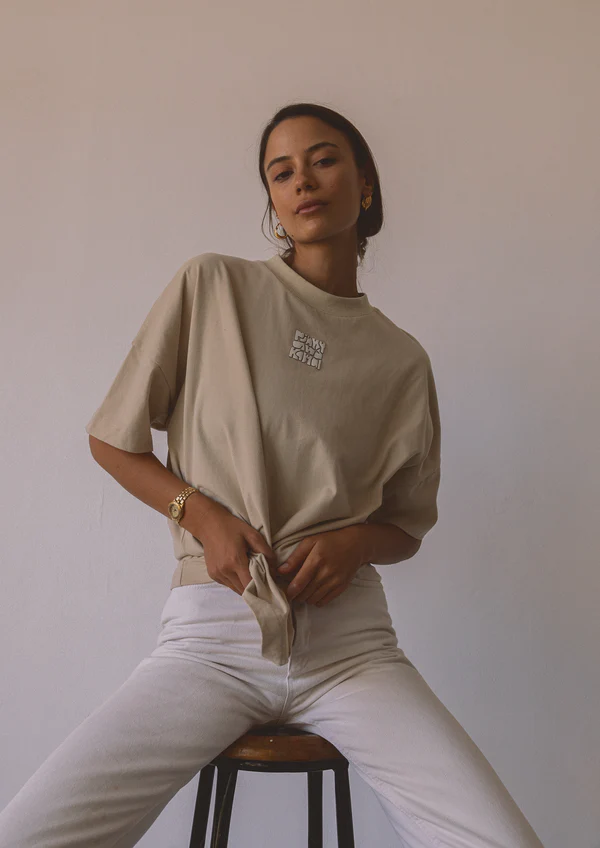 Pinky & Kamal is another ecological and vegan apparel line based in Australia. They hope to make the world a better place for everyone by following moral and sustainable business practices. Pinky & Kamal are committed to a genuine, liberated, and cruelty-free lifestyle.
Buy Now
Sustainable initiatives and certifications:
Pinky & Kamal takes great pride in their vegan certifications, verifying that their products do not include animal ingredients or by-products.
Customers may rest easy knowing their purchases align with their values thanks to this seal of approval.
The business only uses eco-friendly materials in its manufacturing processes. They give preference to organic, recyclable, and upcycled components whenever possible.
Using fewer traditional materials, Pinky & Kamal can reduce their environmental impact and help advance the circular economy.
Products offered:
The company produces a wide variety of stylish and functional vegan shoes. Vegan materials like plant-based leather alternatives, recycled textiles, and natural fibers make all Pinky & Kamal shoes, from everyday sneakers to formal heels. Eco-friendly accessories are also available at Pinky & Kamal. Vegan bags, belts, and other cruelty-free accessories created from sustainable materials like cork, organic cotton, and recycled plastic are included. Pinky & Kamal ensures that their clothing, from organic cotton t-shirts to eco-friendly activewear, is manufactured from sustainable materials and produced under fair working conditions.
8. Tasi Travels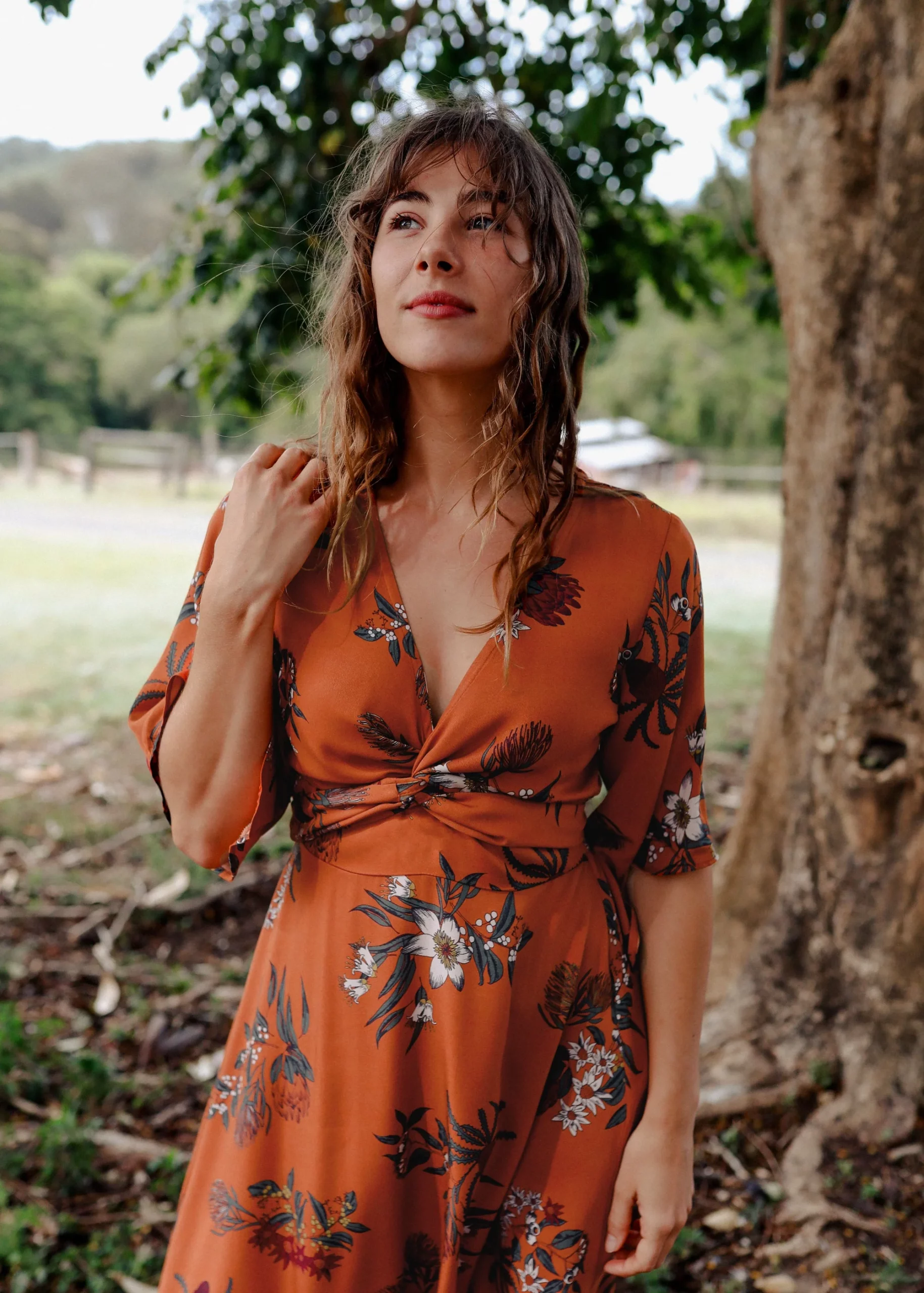 Tasi Travels is one of Australia's best sustainable fashion brands that focuses on producing ethically made and eco-friendly clothing for the contemporary traveler. Founded in 2014 by the talented designer Jessica Abraham, Tasi Travels offers a collection of classic pieces that combine elegance, comfort, and sustainability for conscientious shoppers.
Buy Now
Sustainable initiatives and certifications:
Tasi Travels is committed to a vegan lifestyle and guarantees that its goods include no ingredients from animals.
They give first consideration to eco-friendly and animal-friendly plant-based textiles and alternatives.
They help lessen the environmental impact of the fashion industry by omitting goods made from animals.
Tasi Travels places a premium on using sustainable materials in their offerings. They predominantly use TencelTM, a material made from a renewable fiber derived from eucalyptus trees harvested sustainably.
Products offered:
Dresses and Jumpsuits Tasi Travels offers a variety of fashionable dresses and jumpsuits created with comfort and adaptability in mind. The brand also offers tops and undergarments like blouses, shirts, and pants. The sustainable swimwear options provided by Tasi Travels include one-piece swimsuits and bikini sets. These things are made to look good while also serving a purpose, making them perfect for eco-friendly vacationers.
9. Genkstasy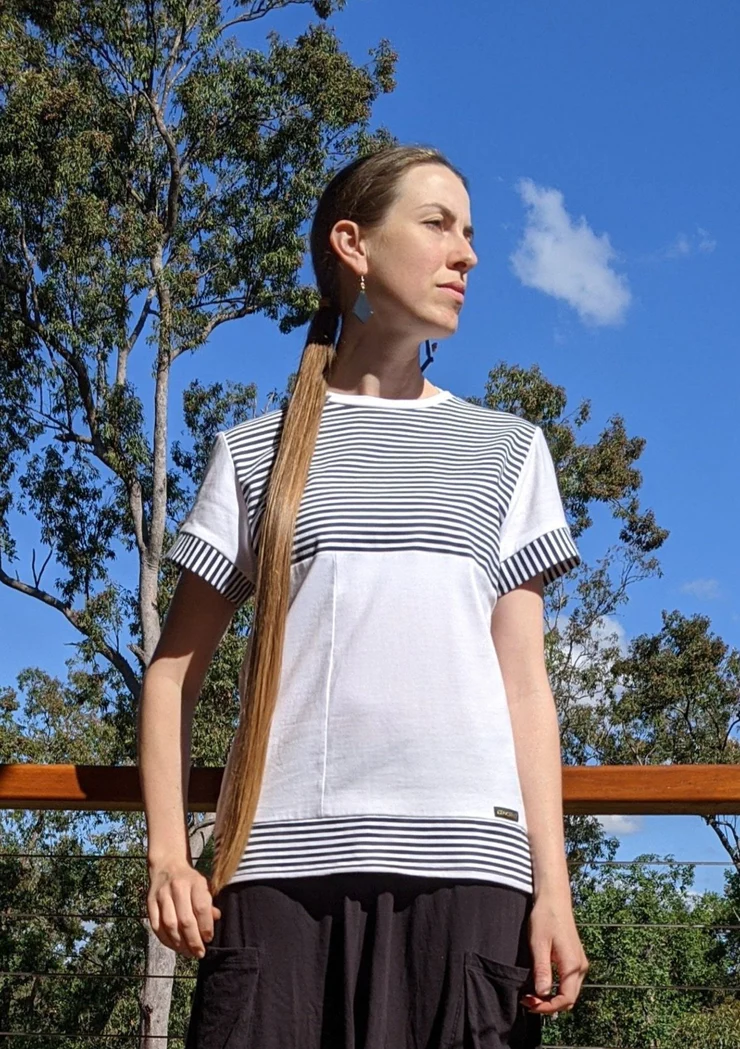 Genkstasy, an Australian eco-friendly clothing company, serves the vegan fashion industry. The company aims to reduce environmental impact while maintaining a high-quality product standard. Genkstasy aims to give vegans chic and comfortable apparel options without sacrificing sustainability or social responsibility.
Buy Now
Sustainable initiatives and certifications:
Products recognized as being made using Genkstasy use no components derived from animals. This verification guarantees that their clothing does not use animal products and is suitable for vegans.
The company places a premium on using sustainable and natural components in its products. Fabrics made from organic cotton, bamboo, and hemp are just some of the plant-based materials they seek.
Their supply chain is transparent, and they collaborate with factories that share their commitment to ethical manufacturing.
Products offered:
Fashionable and versatile Australian sustainable clothing for men and women can be found at Genkstasy. They provide shirts, pants, dresses, jumpsuits, and outerwear. Their designs integrate one-of-a-kind patterns, daring prints, and vivid hues to create eye-catching pieces for all occasions. The brand provides functional and fashionable options for activewear. Their range of sustainable activewear includes leggings, sports bras, tops, and hoodies designed to provide comfort and support during exercises.
10. Gaal
Gaal is an Australian vegan, sustainable brand that produces high-quality, ethical, and eco-friendly products. Gaal's mission is to transform the fashion business by giving honest shoppers access to stylish, cruelty-free alternatives. They endeavor to create aesthetically pleasing garments with a profound regard for creatures and the environment.
Buy Now
Sustainable initiatives and certifications:
Gaal is certified as a vegan brand by PETA (People for the Ethical Treatment of Animals). This accreditation ensures no animals were harmed or exploited while producing Gaal's goods.
Gaal guarantees that no animals were harmed in making any of their products. The company has completed animal rights and compassion as its top priorities.
Gaal is committed to employing only eco-friendly materials in all of their products. Organic cotton, hemp, and recycled materials are sought because of their low environmental impact.
Products offered:
Gaal offers an extensive assortment of fashionable tops, dresses, skirts, trousers, and outerwear. They offer accessories constructed from eco-friendly materials, such as faux-leather substitutes and recycled fabrics, to provide fashionable options that adhere to ethical principles. Gaal understands that sustainability is about more than just clothing; thus, they also provide sustainable home and daily living options. Reusable dishware, eco-friendly cleaning supplies, and environmentally conscious home furnishings all fall under this category.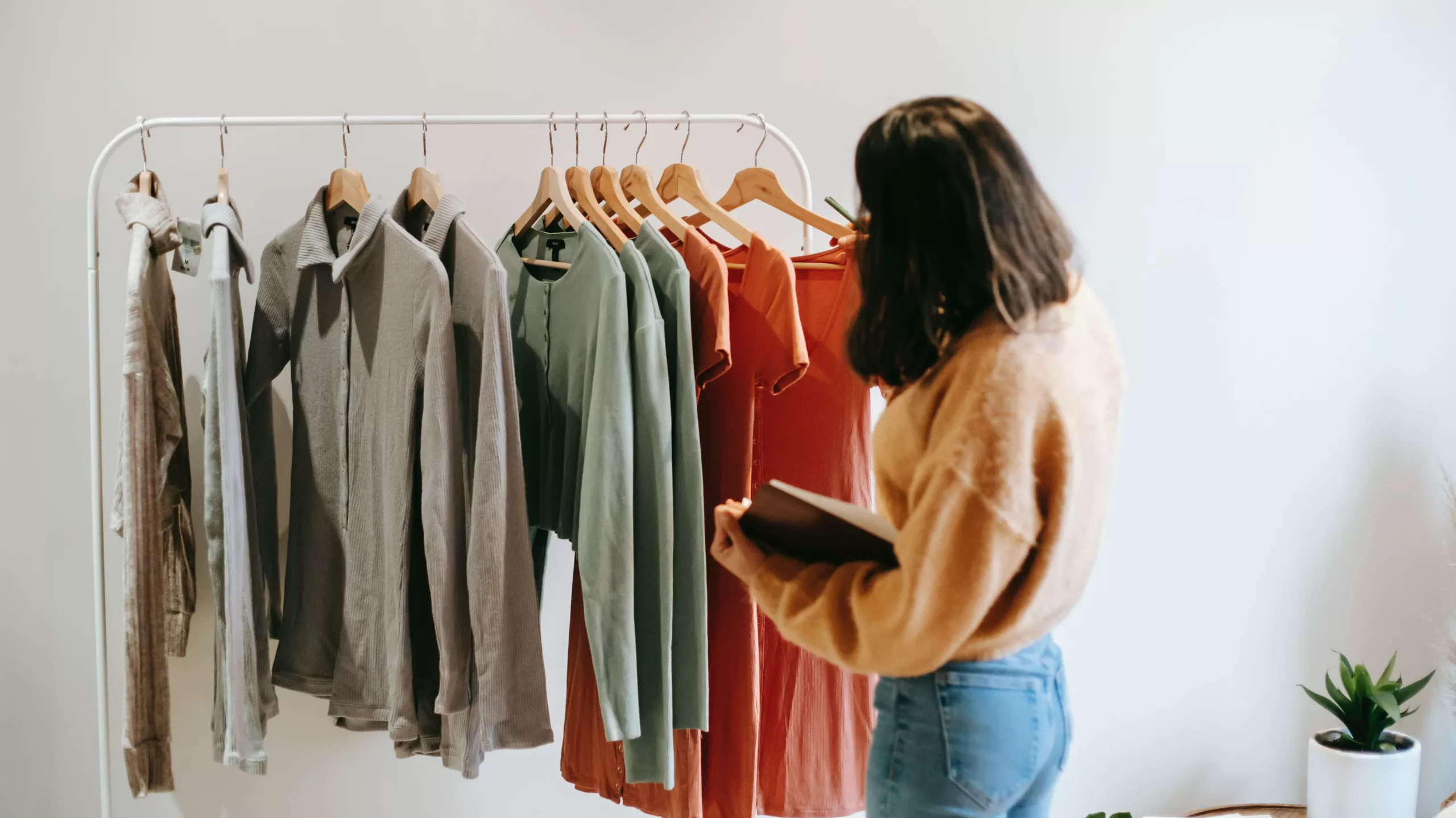 Evaluating Sustainable Materials and Production Processes
It's essential to look beyond the label when deciding which Australian sustainable apparel manufacturers to support. Recent insights into the Australian sustainable fashion industry indicate that consumer demand for eco-friendly and socially responsible fashion options has increased significantly. With this, when purchasing sustainable fashion, one of the most important factors is the materials used by Australian clothing brands.
Many famous Australian labels are pioneers in using sustainable materials like organic cotton, hemp, and recycled polyester. Organic cotton uses up to 91% less water than conventional cotton production, while recycled fabrics help divert plastic waste from landfills. By choosing these labels, you'll be helping the environment by using fewer resources and producing less waste.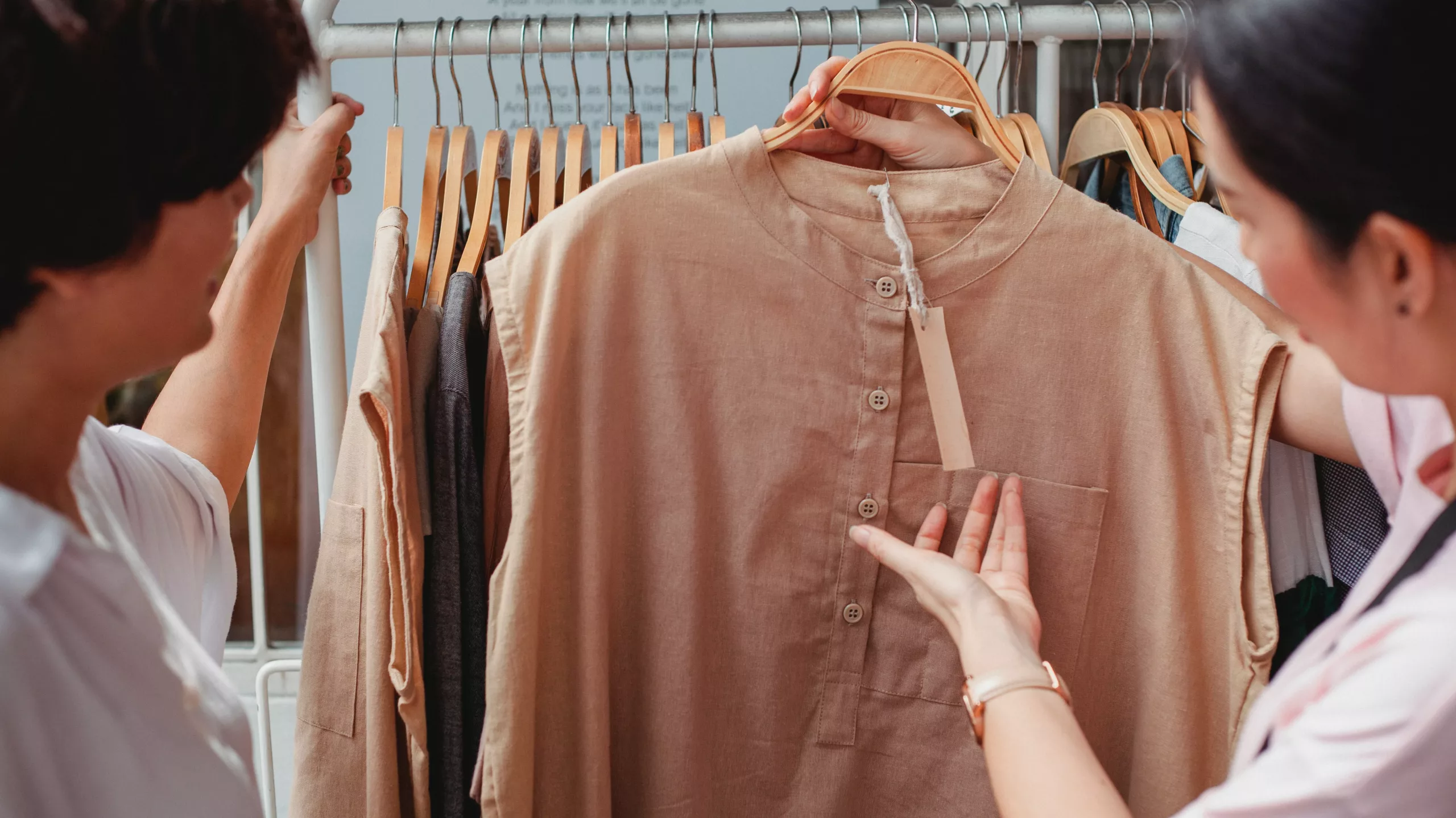 Ethical Considerations
Ethical considerations are significant in selecting the best Australian sustainable clothing options. Supporting sustainable fashion in Australia requires placing a premium on honest labor and trade practices. Thankfully, this is an area where Australia's fashion industry has made strides. An Ethical Fashion survey from 2018 found that the majority of Australian fashion labels improved their performance, receiving a median grade of C.
Sustainable fashion retailers in Australia should be supported by consumers who care about fair pay, worker safety, and openness in the supply chain. Keep an eye out for labels made in Australia certified by groups like Fairtrade or members of groups like Ethical Clothing Australia.
Transparency and Supply Chain Traceability
How to determine which brands follow sustainable fashion? Is the ethical nature of sustainable fashion in Australia solely represented by eco-friendly materials? No way, no how. Traceability and openness in the supply chain are other essential factors.
To shop sustainably, you must know how your clothes got from the factory to your closet. Several Australian labels are among the leaders in the fashion industry's push for greater openness and accountability.
Australia is at the forefront of the sustainable fashion movement, focusing on transparency in the fashion business. Brands that use supply chain traceability allow customers to track their purchases from start to finish. Ethical and long-term methods are guaranteed. This dedication aids socially conscious Australian clothing brands and empowers consumers to make informed decisions.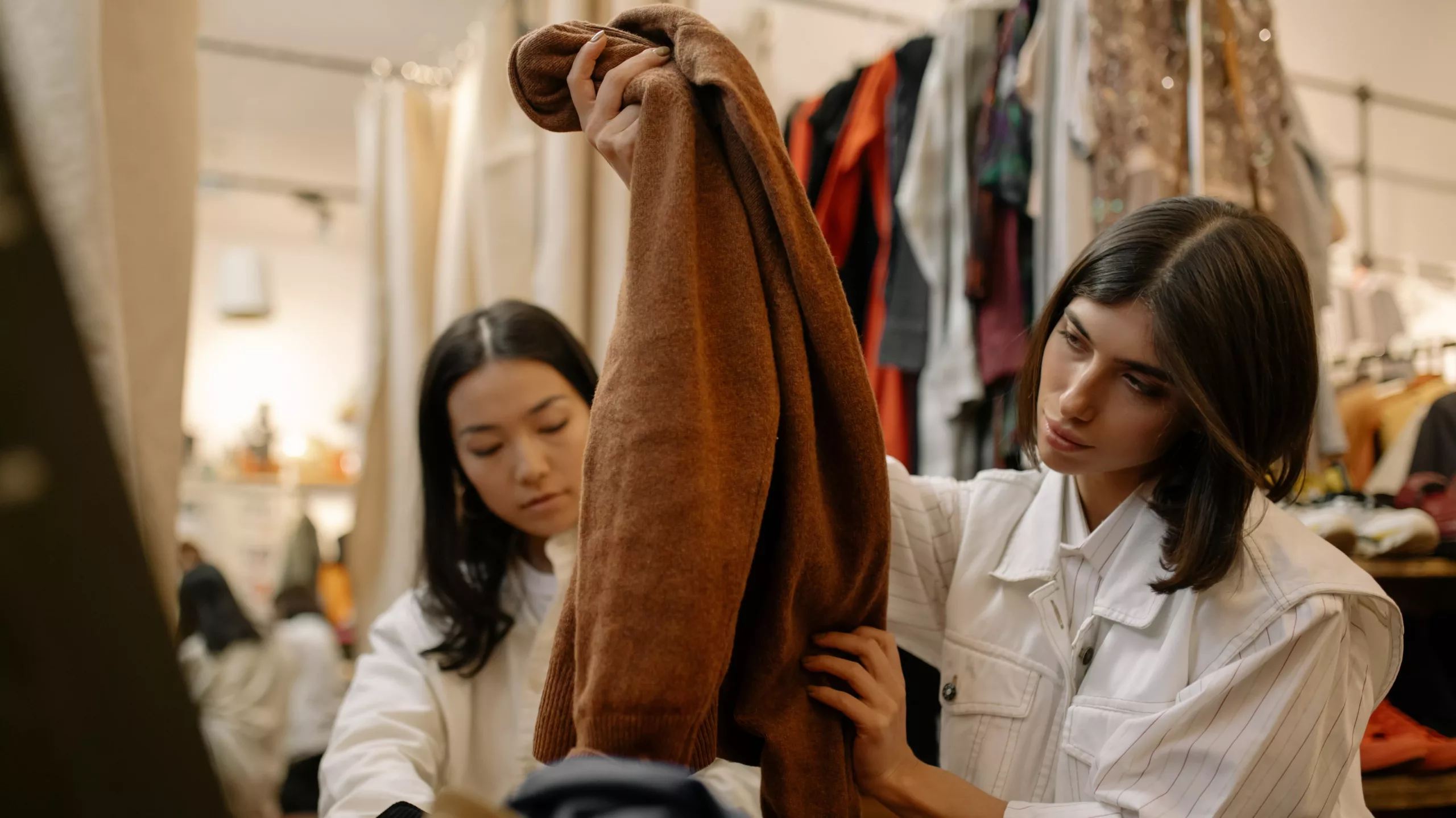 Importance of Supporting Sustainable Fashion
A substantial contributor to global environmental degradation is the fashion industry. It is estimated that every 10 minutes, 6,000 tonnes of clothing are thrown away in Australia. Waste, water use, and greenhouse gas emissions can all be reduced if more people embrace sustainable fashion. To choose sustainable fashion is to support brands prioritizing equitable wages and safe working conditions for employees.
In addition to eco-friendly materials Australian clothing brands use, cutting-edge technologies are also used. Reducing the need for new materials through recycling and upcycling helps conserve energy and natural resources. Therefore, let's consciously decide to support sustainable fashion in Australia. Collectively, we can make a substantial difference!
Conclusion
Sustainable fashion labels have sprung into the spotlight in Australia. These eco-friendly brands set an example for the rest of us with their dedication to social and environmental responsibility, support for fair labor practices, and ability to design fashionable, long-lasting clothing. Let's walk confidently towards a future where eco-friendly style is the norm. You can start by revamping your closet with some sustainable fashion from Ecowiser.
Want to read more like this?
Get similar stories and a free sustainability checklist delivered to your inbox.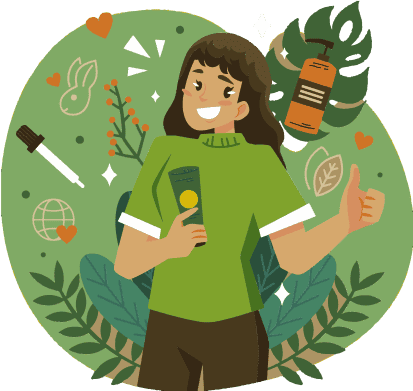 Get similar stories and a free sustainability checklist delivered to your inbox.